<![CDATA[It's Sunday evening again and I wanted to do a round up of the weeks instagram pictures. I've seen a few cool products in the shops, been on a date night, and went to an exhibition just down the road from where I live. If that sounds cool to you then grab a cuppa and carry on reading.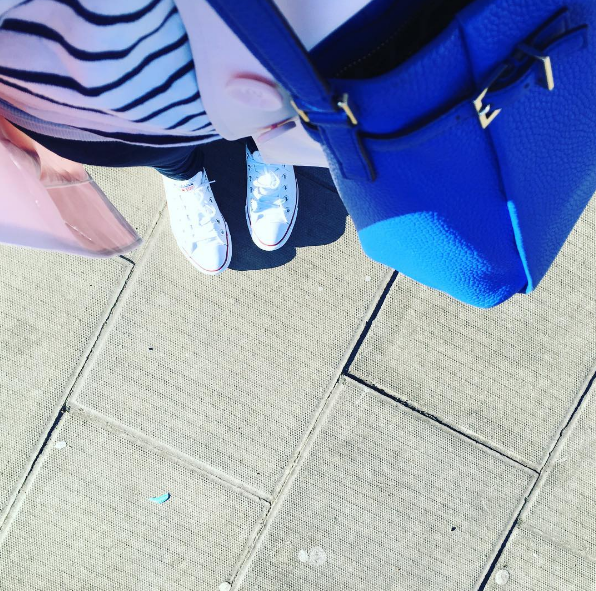 At the start of the week I invested in two cool products. A new pair of white leather converse trainers and a really cool rain jacket from Marks and Spencers. It's a cool outfit for the Spring/Summer season.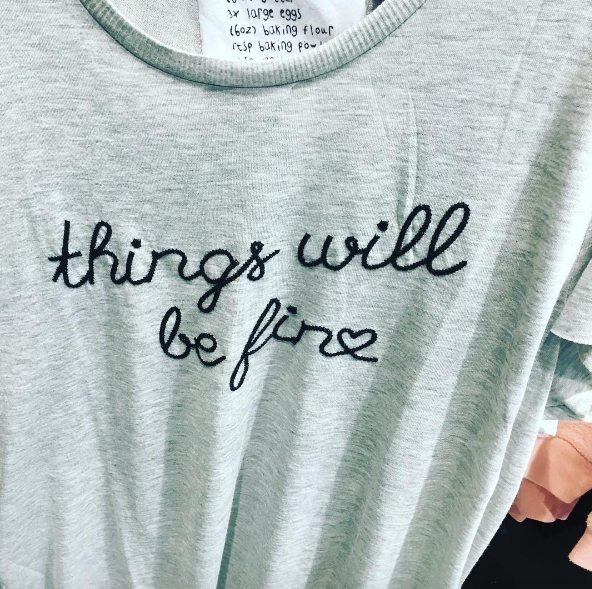 I saw this in Topshop an well I thought it seemed like a cool message.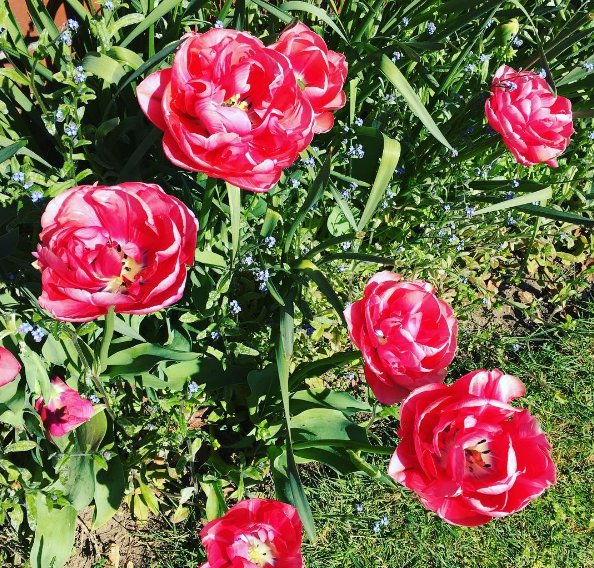 I love these flowers that are just down the road from work. I seemed to get them on their ultimate day of bloom because the next day they had started to die.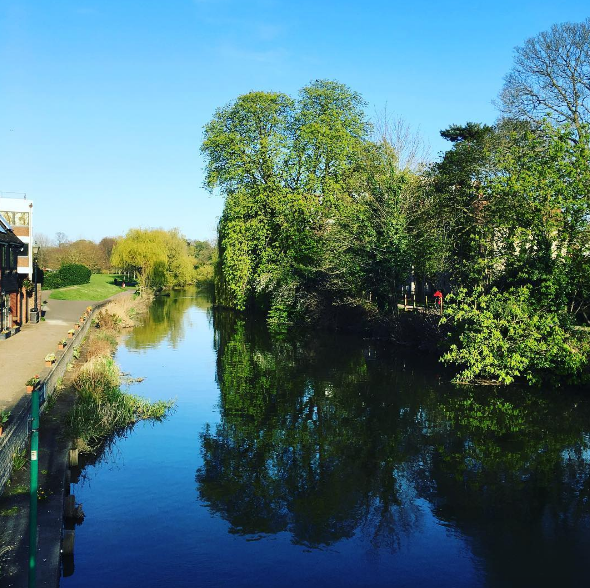 Colchester is full of some amazing scenery and this one just down the road from the Castle park is one of my favourites. The river and the different types of green are just so gorgeous.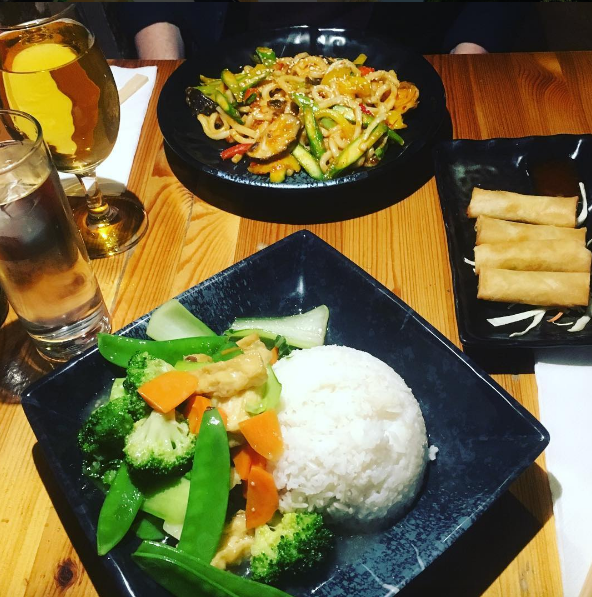 On Wednesday my husband took us both back to the noodle bar. Mainly because he wanted to try the peanut noodle dish but I did enjoy the garlic sauce, vegetables and plain rice. It was too yummy!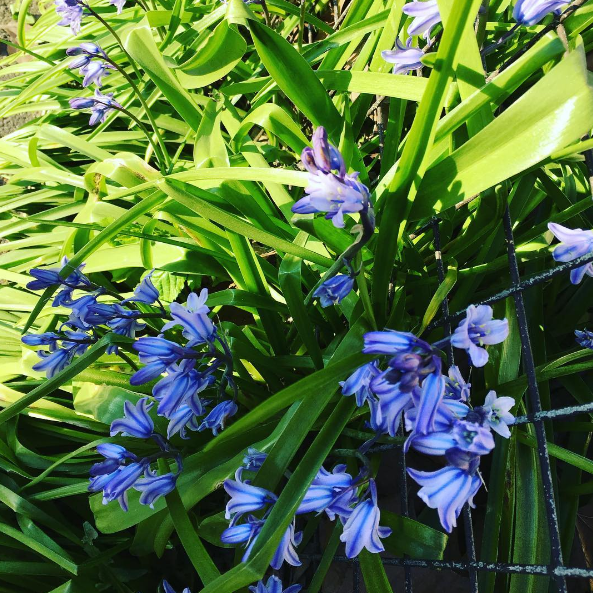 I love bluebells. Some of my favourite scenery is bluebell fields in the woods so when I saw these on my way to town I just had to take a picture.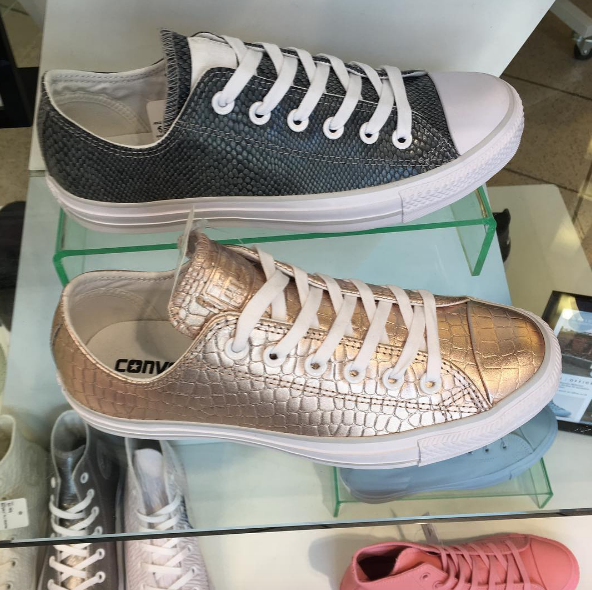 I've just bought some really cool white leather Converse but when I went by Office the other day I saw these little beauties so I might just have to save up for these too.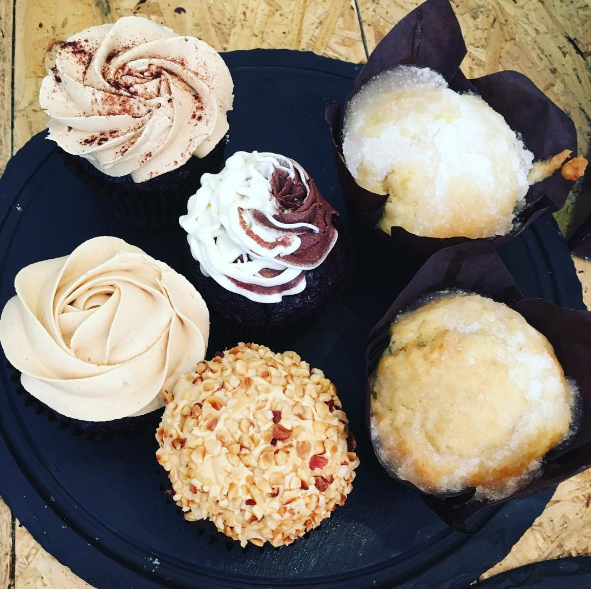 One of my favourite places to go at the weekend is a little vegan cafe just in town called The Den. It's Colchester's first and we love it because we can eat everything there and it all tastes amazing. They always have the most amazing cupcakes and muffins. so yummy!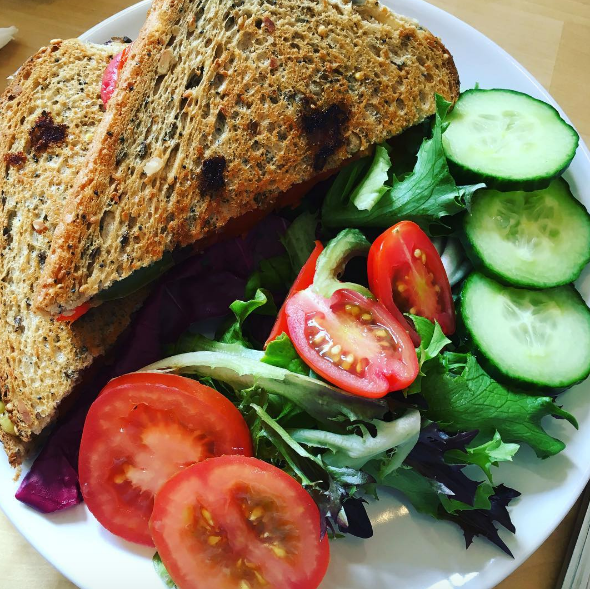 I either have Avocado on toast or vegetable toasty that comes with the best salad.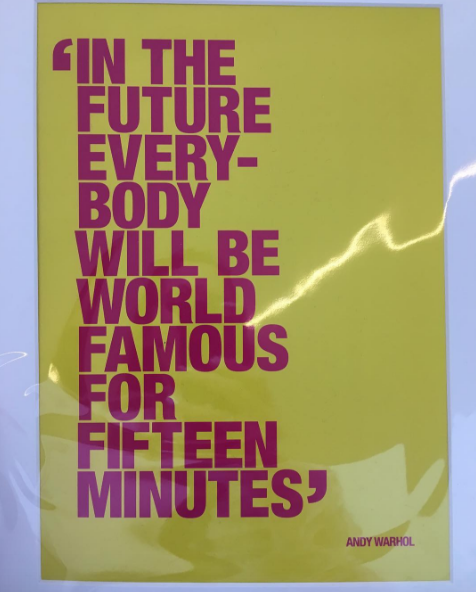 I was told about the Andy Warhol exhibition at Colchester First Site. I'm a big art fan even though I don't get  to go to many exhibitions so when I heard about this I jumped at the chance, and I took my husband along to see it too. The pop art exhibit is actually free and it was the first time at First Site. They have a cafe and a fab little shop with books abut all kind of artists. If you get the chance to go, be sure to.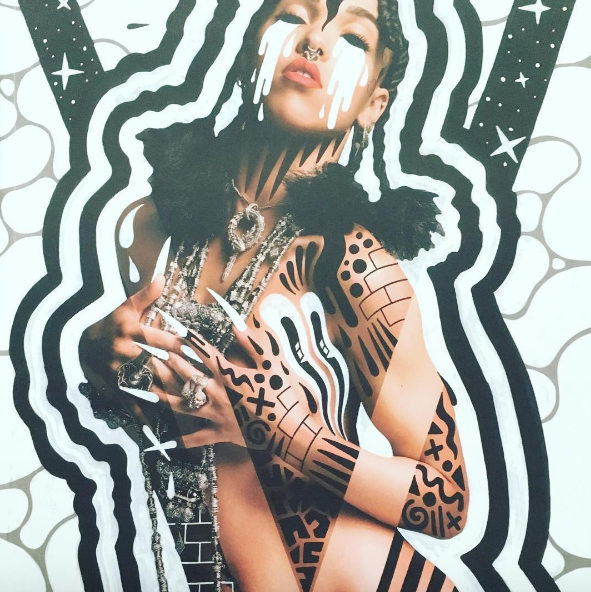 At the Andy Warhol exhibition, there is also a solo exhibit by Colchester born Hattie Stewart. She's has a fab doodle bombing style that takes the mick out of the celebrity phenomenon. we loved it so much that we took home this picture of FKA Twigs. What have you been up to this week. Let me know in the comments below. Happy Instagram – ing!