<![CDATA[
 Our second full day in Budapest was a bit action packed. We knew that we wanted to do quite a lot of things so we saved time and bought some breakfast from the supermarket. So with breakfast sorted bright an early we jumped on the red bus again and travelled through the Pest side of the city. There was lots of things to see so we took in the sights. 
We got to heroes square which is a huge square in the centre of main city with huge green copper and gold leaf statues of the heroes of Hungary right back to 896. A few of the most famous also hold copies of the Hungarian crown jewels too. There's also two museums either side of the square, one for modern art and the other for Fine art. The column in the centre of the square is to commemorate the 1000 year old history of the Magyars and features the archangel Gabriel at the centre.  It's a spectacular sight and it's apparently the most visited area of Budapest. It's another must see.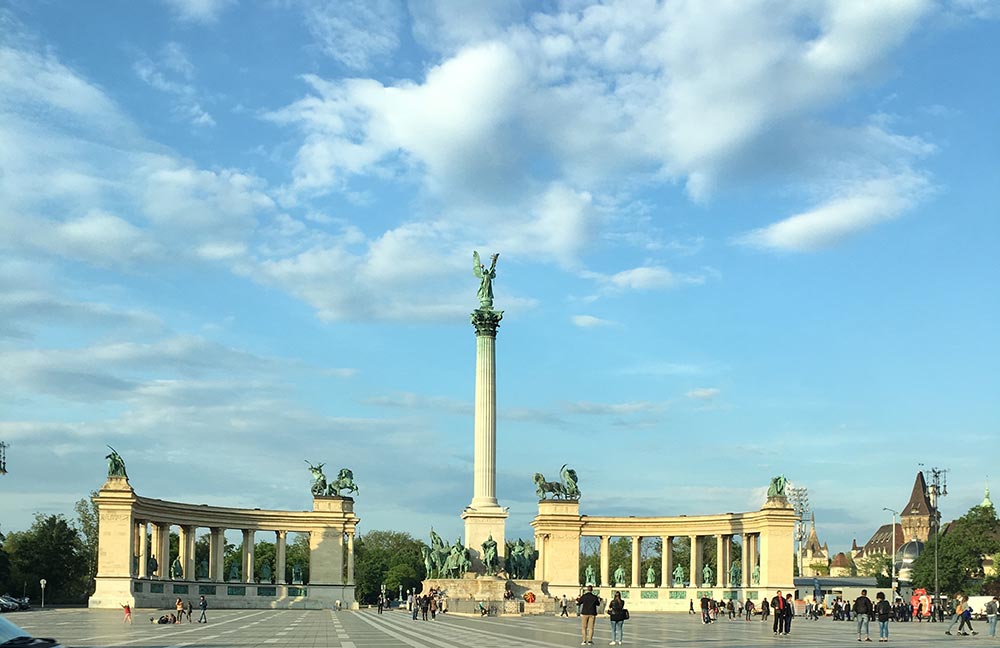 Behind Heroes square is Szechenyi Park which has a multitude of things to do a see. The first thing on our list to do was to check out Vajdahunyad Castle, a beautiful series of buildings that made up the castle itself.  It felt like Disney Land because it didn't feel quite real then we found out that they were actually each replacers of historically significant Hungarian buildings. We went on a few short tours of the turrets and the towers around the castle. This included lots of stairs and amazing Hungarian views.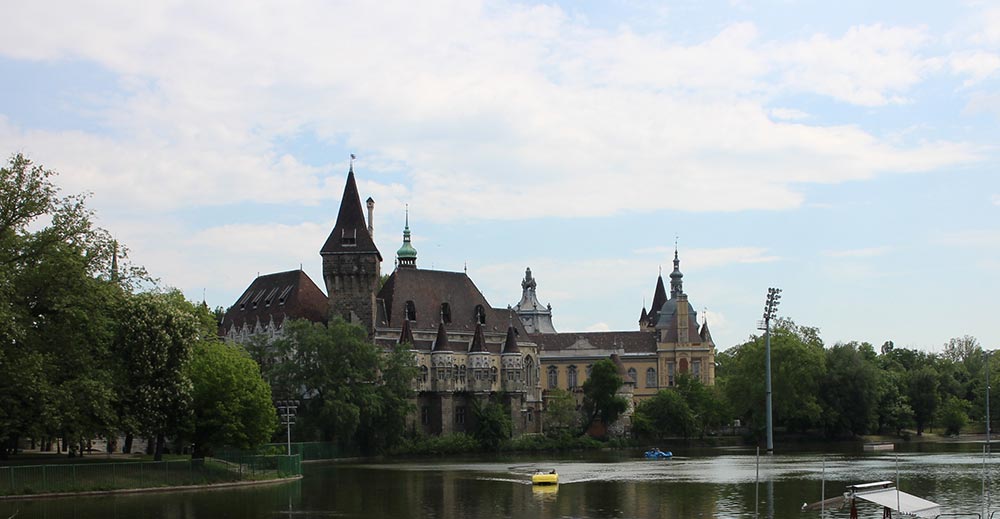 We then went on to have lunch at a little cafe situated right on the boating lake of the Vajdahunyad Castle which was lovely then we went off to Budapest Zoo which was just a short walk away. We loved this place and our favourite place was the sloth enclosure. We thought there was just two little sleepy sloths, that had come down for a snack and went back to sleep so walked away vowing to come back again a bit later to see how they were doing. We walk around the corner to see an enclosure of around 7 or 8 larger sloths. Sloth bonanza! 
[caption id="attachment_7036" align="alignnone" width="846"]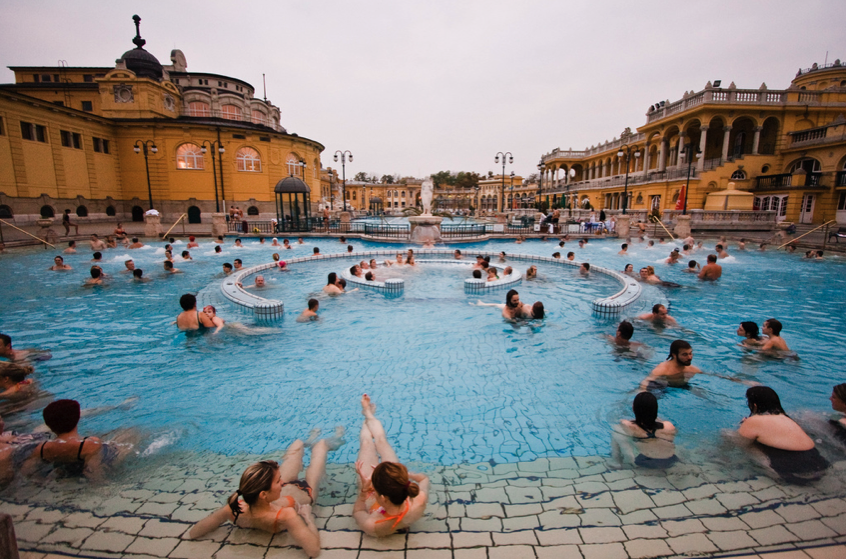 Credit: Szechenyi Baths site
[/caption]
The thermal baths are something that Budapest is famous for so we had to visit one and we chose the Szechenyi baths, they really were amazing with two massive pools outside in the sun. One heated with minerals and the other a cooler heated bath that had a rapids section in the centre. We had hours of fun here.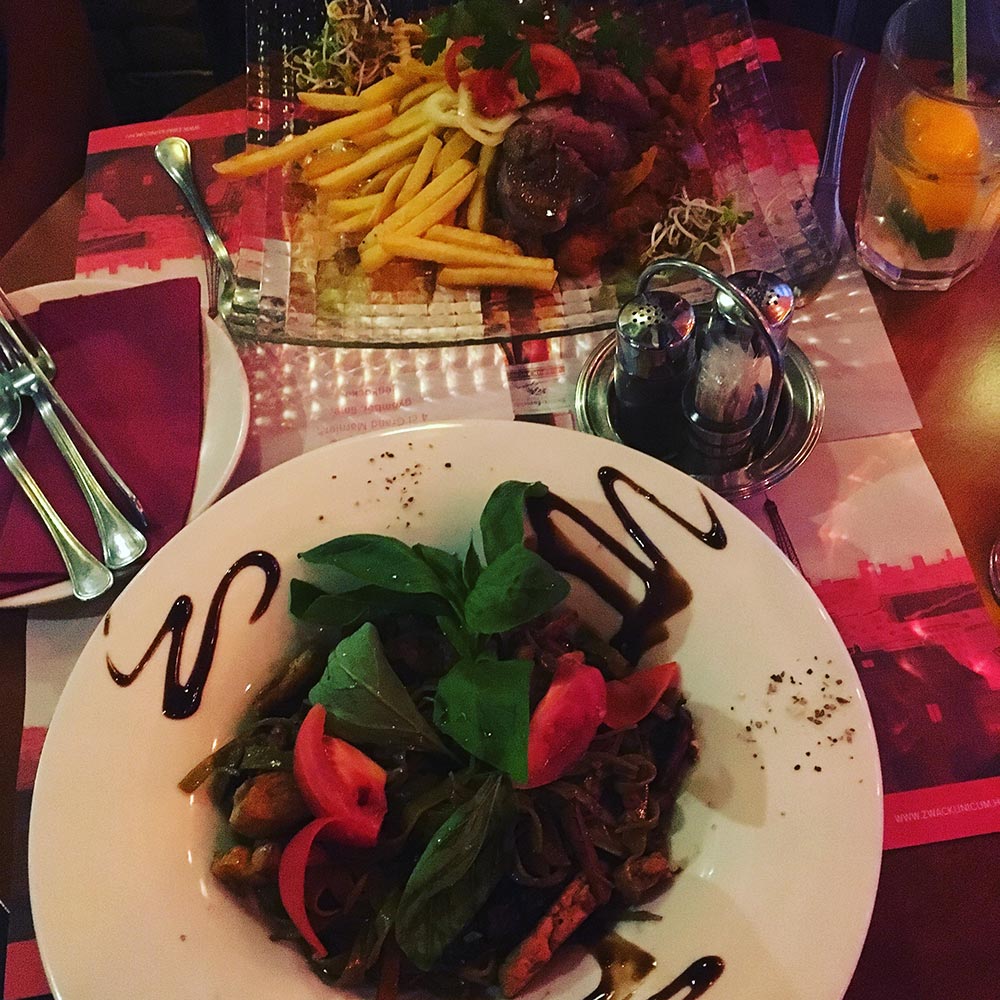 On our way back to our apartment we came across the Gumball Rally, a supercar race of the famous and wealthy with Porsche, BMW, many more. Apparently Tony Hawk and The Hoff of Baywatch fame was there although unfortunately we never came across them but it was lovely to walk around some amazing cars. That night we had dinner at Cafe Vian where we had pasta and some traditional Hungarian food. It was pretty spectacular and we'd recommend this place to anyone going to Budapest!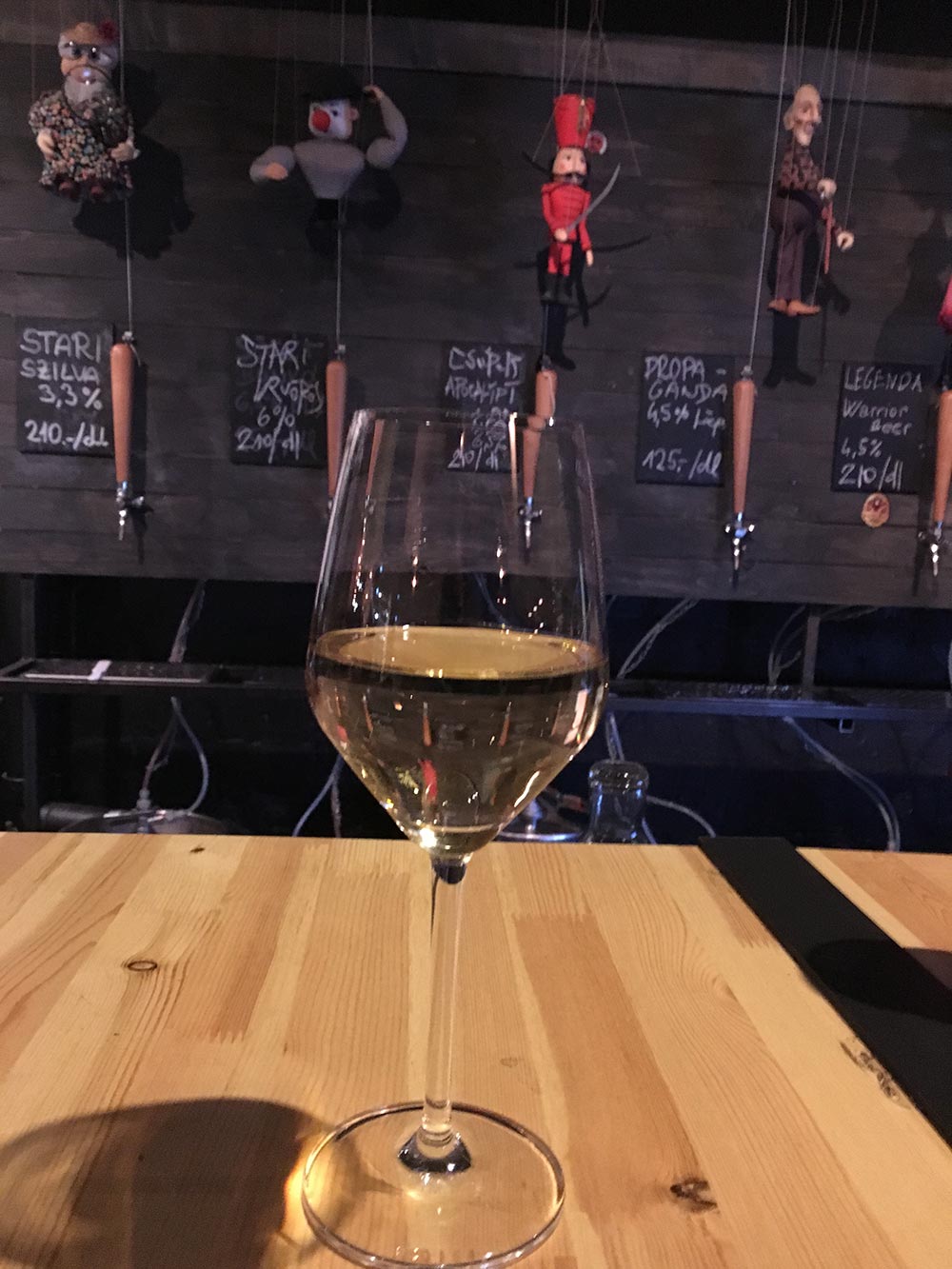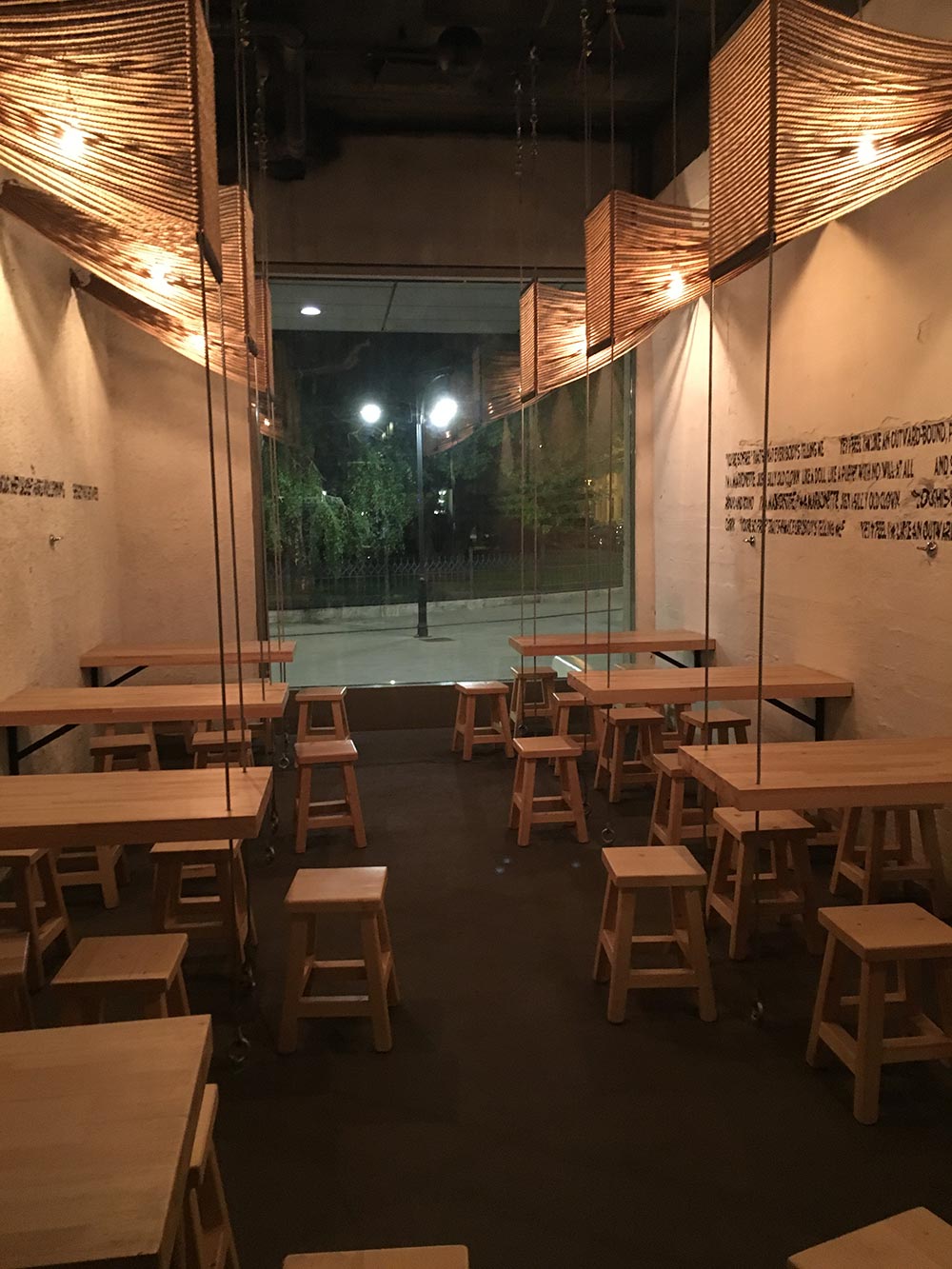 After dinner we went to find the boat for the boat trip vouchers we had been given at the beginning of our trip. On our way we came across a bar called the Marionette Craft Beer House which was attached to the Marriet Hotel. It had amazing fruity plum beer and lovely fine wine. Each pump had a marionette puppet attached and they moved when each drink was being filled. The tables were also suspended by rope and looked so cool. Needless to say we came back here later after our boat ride and drank the night away.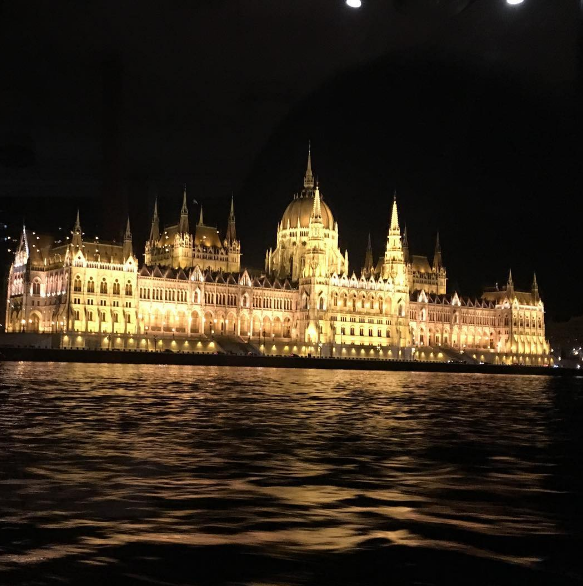 The boat tripe itself was spectacular. The Danube was a little rough but our boat took us up the river and we got to see a lot of the buildings such as parliament, Fisherman's Bastian, the palace, the Liberty state, the Gillert Monument, the university building and so much more. The boat trip is really worth doing and we really enjoyed it. 
Let me know what you thought in the comments below. 
Happy travelling!