<![CDATA[The Yes to .. company use natural ingredients to create their beauty products and are now the global leaders in this area and have award winning formulas as well as really unique collections. That's quite a bold statement so do their products really live up to the hype? I was sent two of their new body washes in Yes to Carrots and Yes to Blueberries to find out.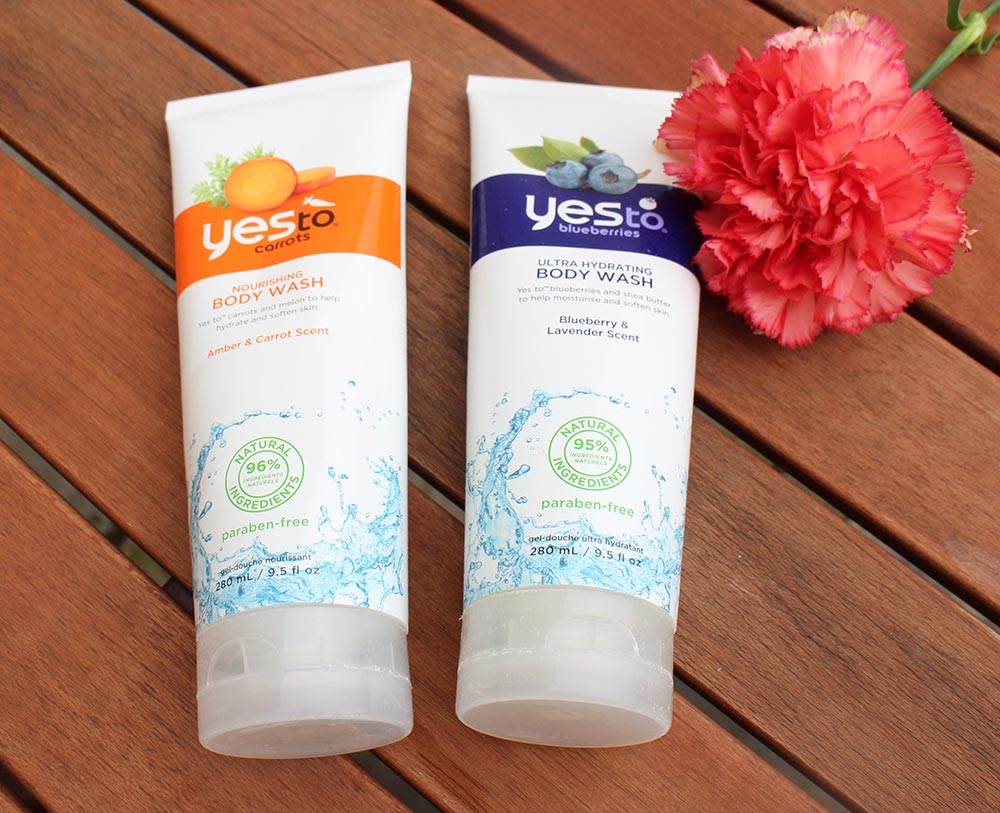 When I was sent these products I was struck by how massive they were. These two body washes come in two sizes the 280ml which is this size and the upright canister which holds 500ml so they'll last a really long time. The prices are also really great too and the best thing about them is that they are 100% paraben – free which means no nasties in them. I wish there were more body washes out there that were.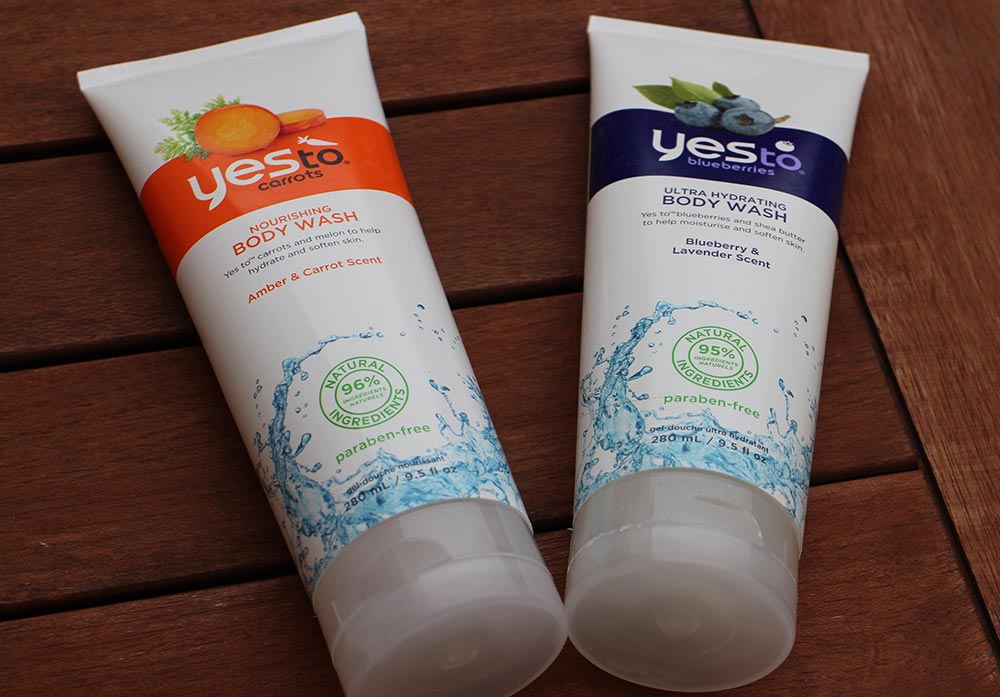 When I first saw these products I was really intrigued as to how the Amber and Carrot would actually work. They've added melon to help with hydrating and softening the skin. I found that while it smells amazing, it doesn't lather that well and I found myself having to use a lot of product for very little return. Saying that though, it really does nourish your skin.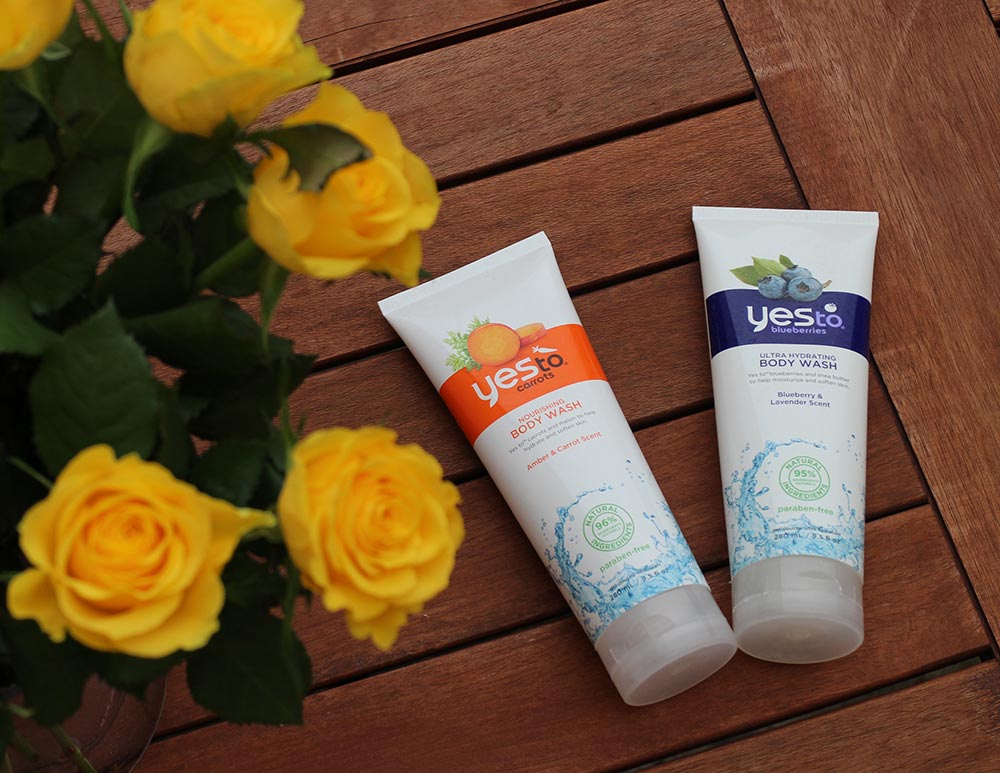 The Blueberry and Lavender body wash on the other hand smelt just as amazing but lathered really well and left you feeling silky smooth, hydrated and moisturised all over. This must be due to the Shea butter! My husband and I both used this one and we go through it quite quickly and I'm looking forward to stocking up on it again soon. Have you tried Yes to products? Let me know in the comments below. Happy shopping!