<![CDATA[I can't believe it's June already. It's gone so quickly but you know that means it's time to go through my favourites from the month before. So here it is, my May favourites post.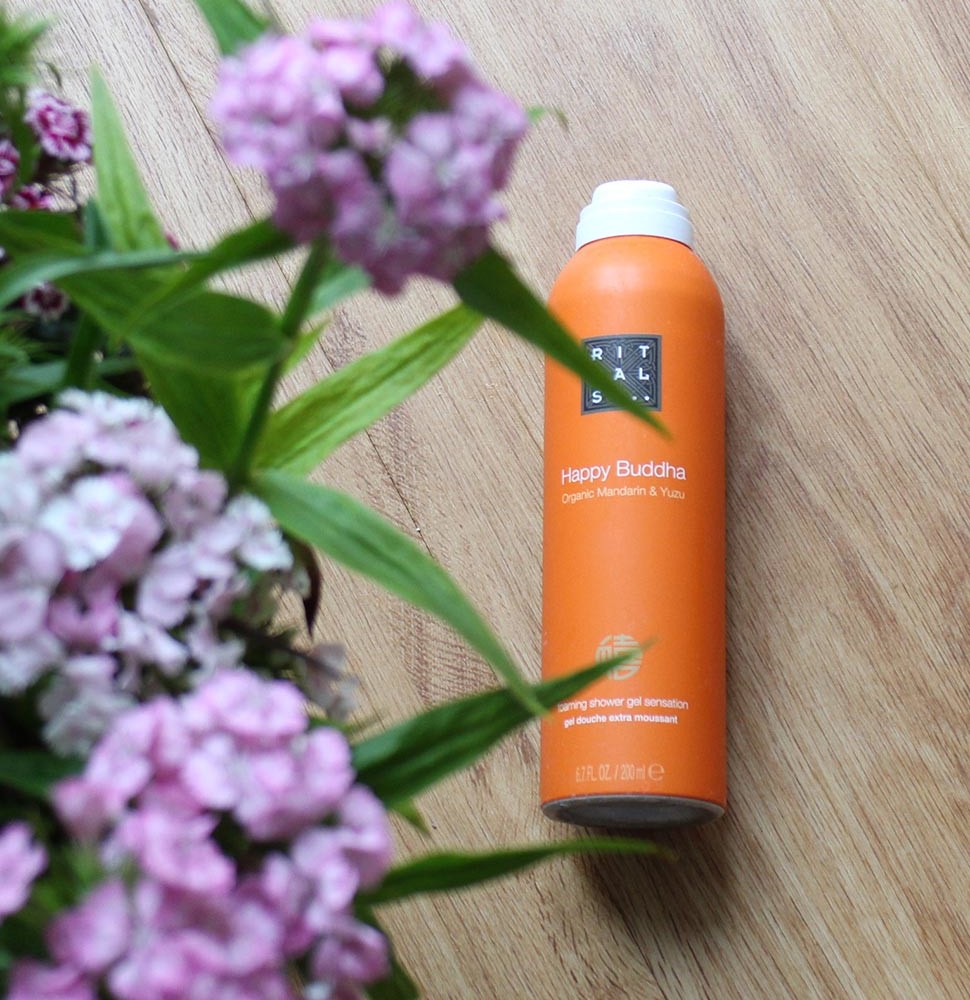 First up is one of my most loved products, it's the Rituals foaming shower gel in the Happy Buddha – Organic mandarin and yuzu fragrance. If you haven't smelt this before, you really must go and seek this product out. It smells like the most fruitiest of oranges and it really does make you happy to smell it. The product itself reminds me of the Imperial Leather foaming gel as you only need a little product for it to foam up. It's luxurious and moisturising and a joy to use. It's quite expensive though at £8.50 but I tend to go for it when I see it on sale.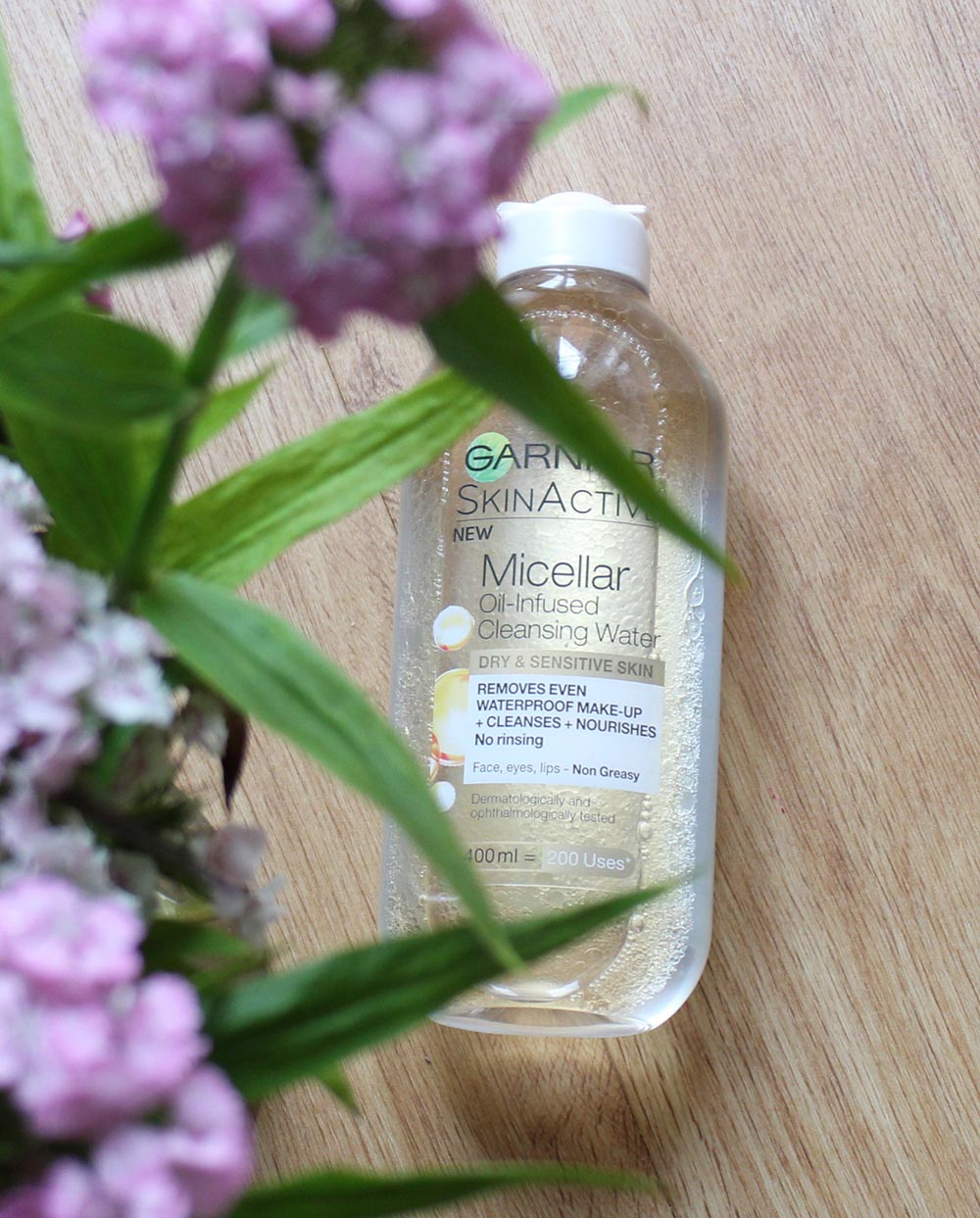 This Oil Infused Micellar Water from Garnier is really light and really does take off all of my make up even the little water proof make up that I use. You shake it up to activate it and I've loved using it. Mainly because it doesn't leave a horrible residue that most make up removers leave behind which is always a plus. It's defiantly one to check out next time you go to look for make up remover.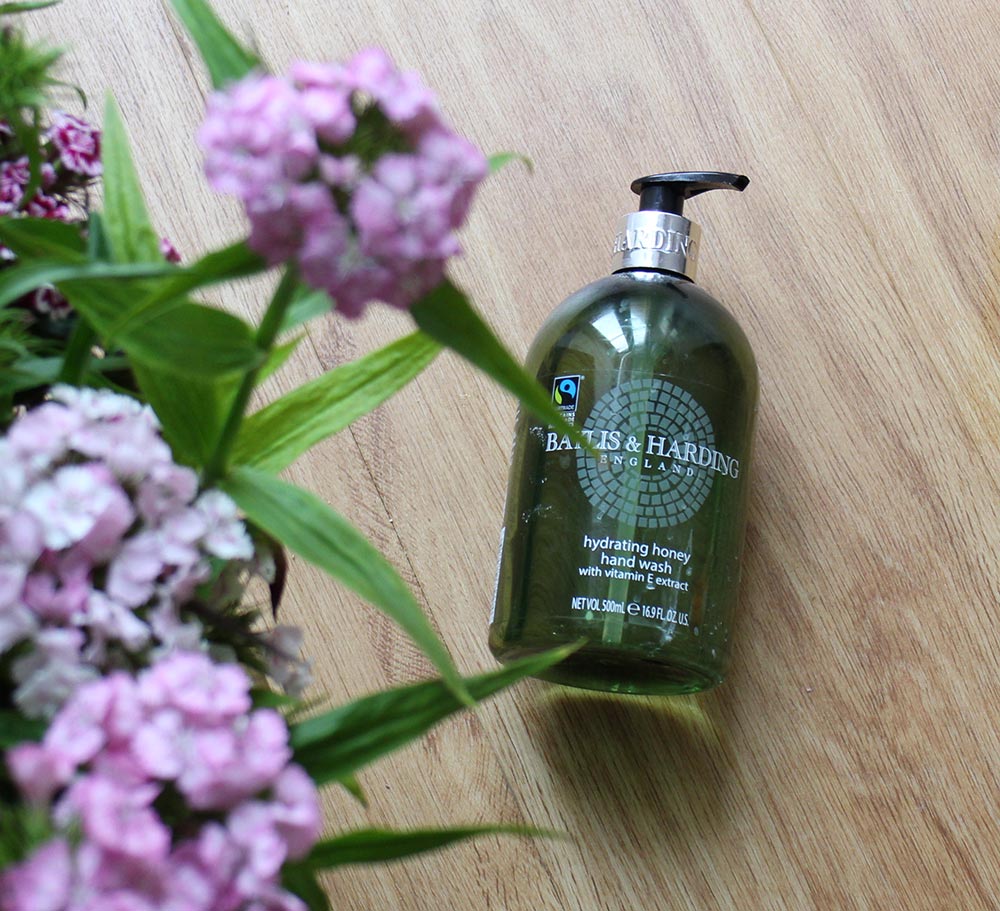 I'm a big fan of the Baylis and Harding hand washes. I normally go for the yellow sweet Manderin and grapefruit as it smells like lemon sherbet but we saw this hydrating honey hand wash, loved the smell. My hands are quite fussy and go dry with most hand wash so when I find one that I like I stick with it. This one is beautiful. It smells devine and really looks after my hands. It's quite cheap but lasts an age so if you see it, check it out.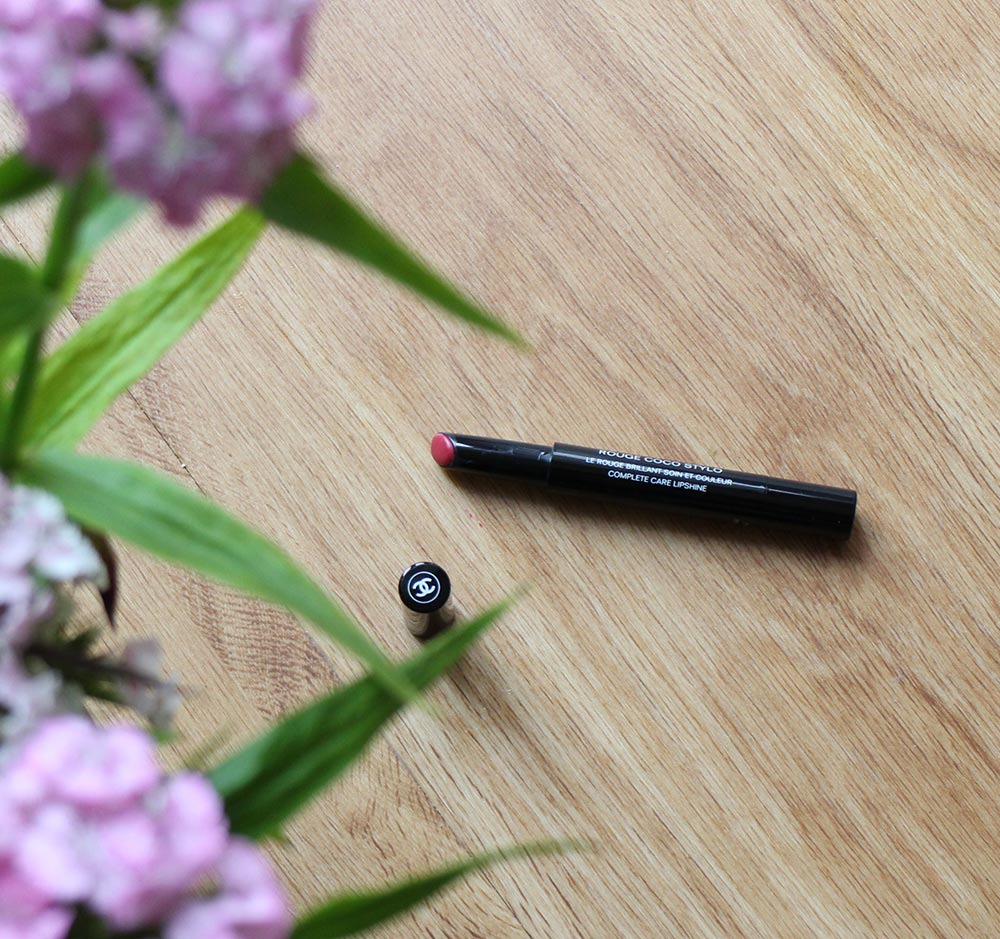 My next product of May that I've been loving is the Chanel Rouge Coco Stylo. Now this is supposed to be a three in one product, shine of a lipgloss, the intense colour of a lipstick and the comfort of a lip balm. I have it in 208 – Roman and I've really been enjoying wear this product since I bought it.  It doesn't feel like I have product on although I have found that I have to reapply it quite often. It's a beautiful product though and one that you should swatch if you get a chance.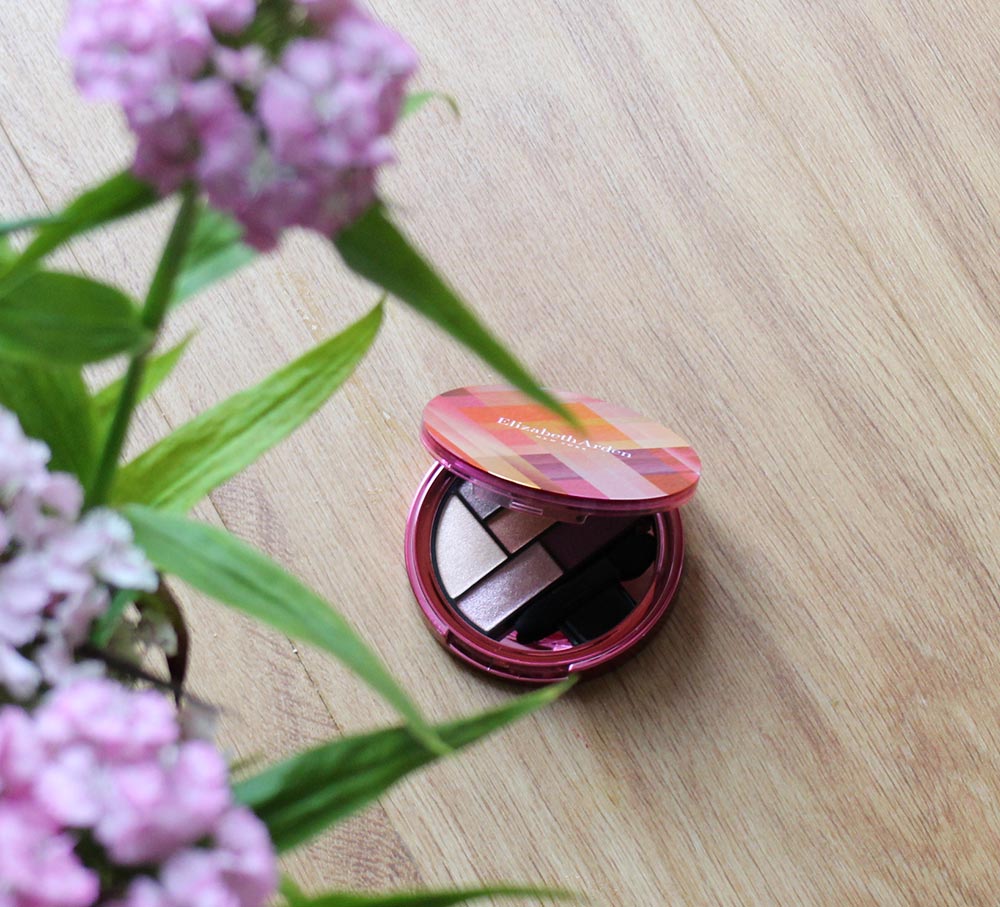 I received the Elizabeth Arden Limted Edition Sunset Bronze Summer collection this month and I haven't been able to stop using it. Specifically the eye palette, the colours blend really nicely and look amazing. They all go really well together and you can do a muted day time look really easily, and add some of the brighter colours to take your look to evening too.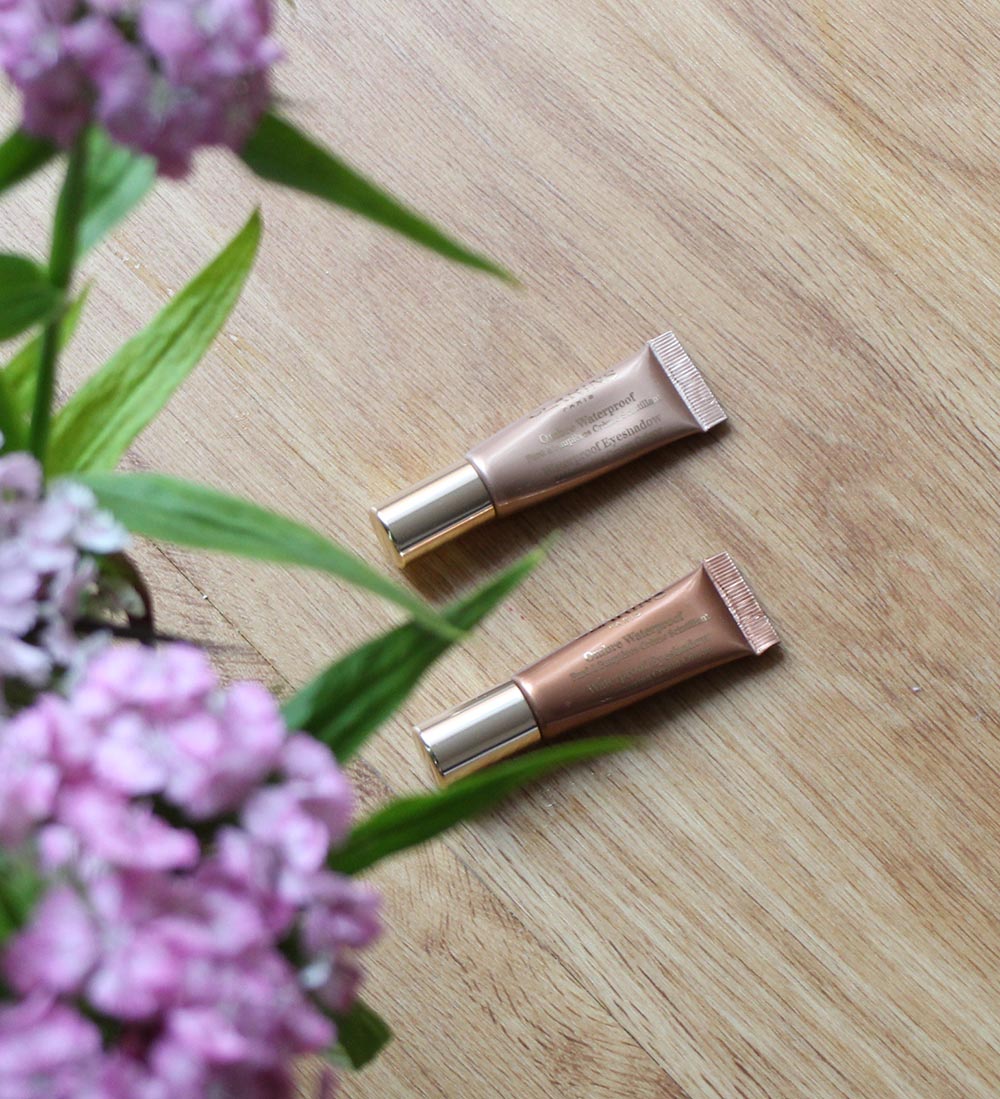 When I've not been wearing the eye palette colours from Elizabeth Arden, I've been loving the Clarins Limited Edition Waterproof Cream eyeshadows in Silver Taupe and Copper brown. They go on really nicely and the colours are beautiful although it's quite an art to put these colours on without them creasing. You really have to prime the colours correctly so that doesn't happen. It's been fun to work out the best way of using them this month.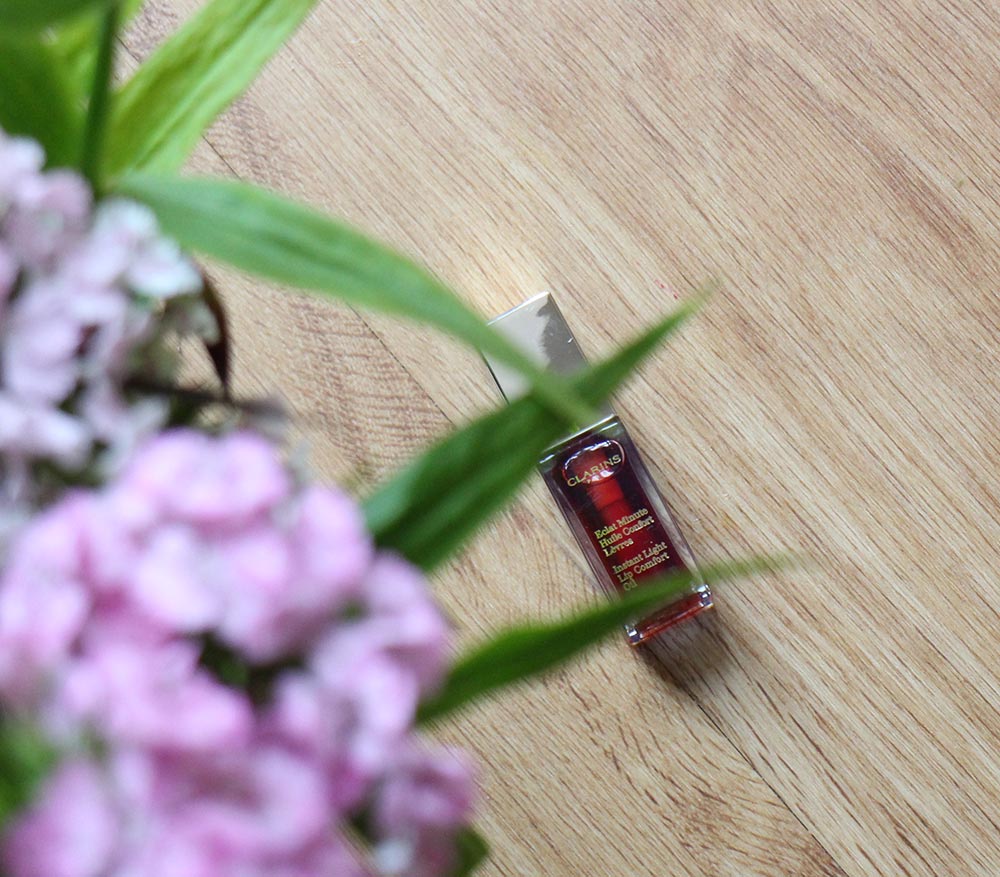 This product is the new Instant Light Comfort lip oil from Clarins in the colour Red Berry. It smells beautiful. This one has a slight plumping effect and it works on moisturising and nourishing the lips and it really does work. You can wear it on its own or over a lipstick to add a little something. Let me know what you've been loving in May in the comments below. I'd love to know your thoughts. Happy shopping!