<![CDATA[This week has been quite unusual as it was my birthday this week so it was extra special! Carry on reading to see what I got up to.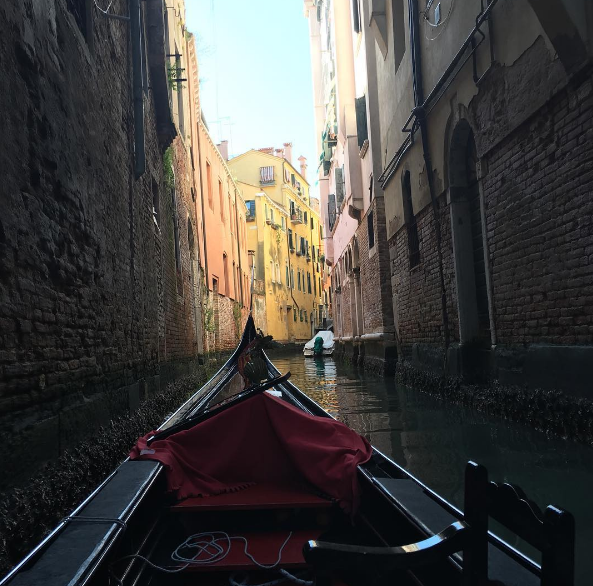 The one thing that I wanted to do while we were in Venice this week was to have a gondola ride. It was a bit scary as the boat swayed from side to side but the gondoliers are very skilled. They talk you through getting on and off the gondola and set you at easy and they might even sing a little to you too. It's very romantic and so beautiful to be in such an amazing place.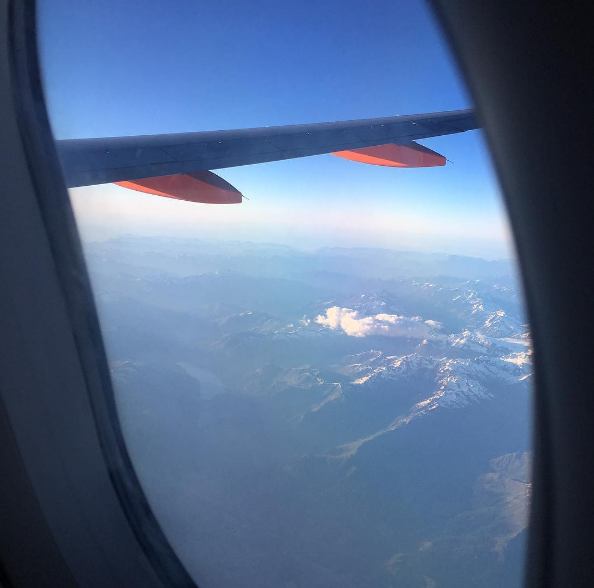 On the way home we went a different route from normal. This looked like the french alps and I was glued to watching the scenery change. I don't love plane rides but it's definitely mind over matter.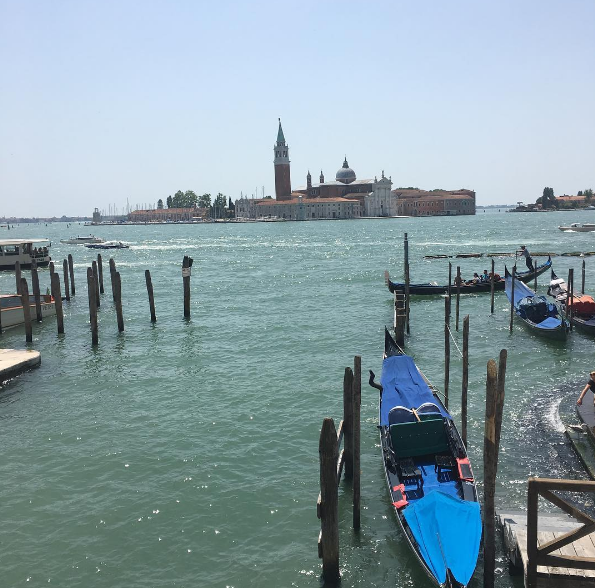 This is just outside the Doge's palace down by the water. It's so pretty and the views are amazing.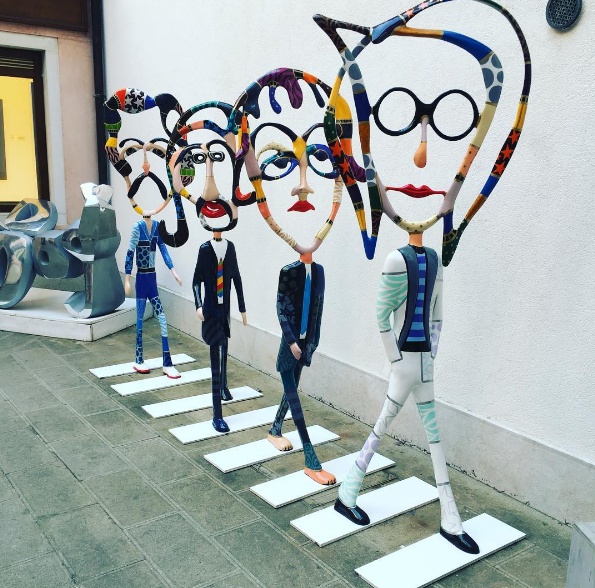 There are so many art galleries around the island. If you've been reading my blog for a while or maybe if you know me you'll know that I love the arts, all arts especially dance, art, music and The Beatles. So when I saw this I was gawping like a fool. So many people were taking pictures and I had to wait a while to get this picture, I'm so glad I waited though.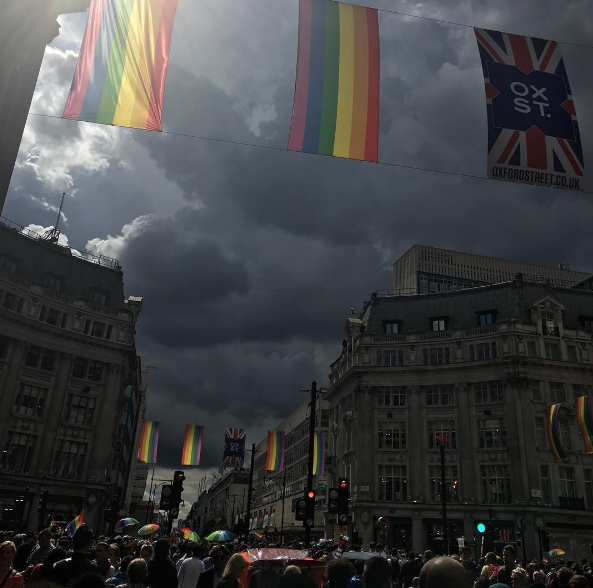 On Saturday we went to meet on of my best friends for afternoon tea. On the way to meet her we passed the Pride celebrations. It was so fun walking through the party. Everyone was dancing, singing and very happy. I saw this scene with the sun shining through the rainbow flags and umbrellas with the moody skies and it rained on and off and had to take a picture. Just beautiful!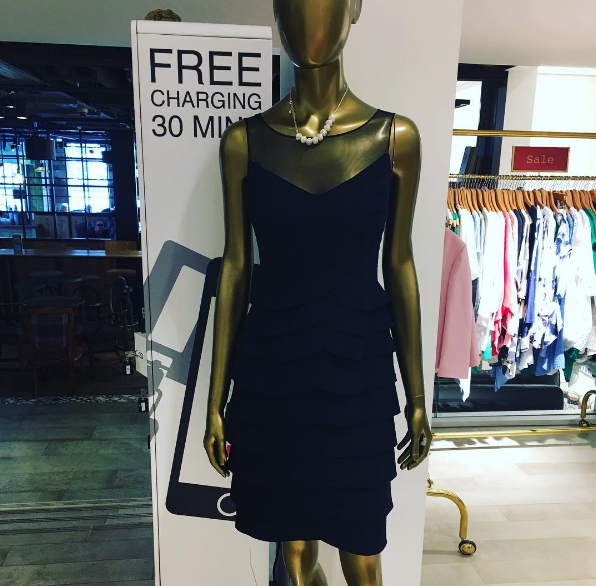 I always pop to William and Griffin. I'm definitely not sponsored by them, I realise I talk about the shop lots. The clothes are awesome and today it has a sale throughout. I was in heaven. This navy blue Phase Eight dress is so pretty.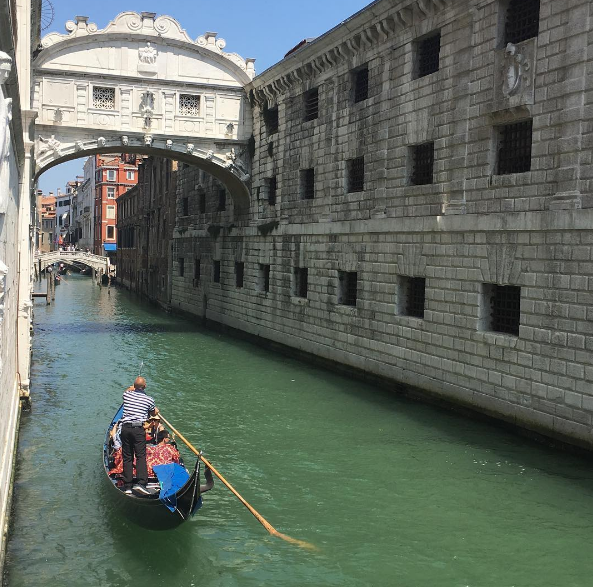 Back to Venice, I'm reminiscing and this picture is of the Doge's Palace. The bridge ahead is the Bridge of Sighs, it's very famous as no one ever came out of this prison due to disease etc. Legend has it that as the prisoners went across the bridge, they would glimpse the Venetian sea,  the beautiful view and freedom and you'd be able to hear the sighs of the prisoners as they went to the prison. It's very sad!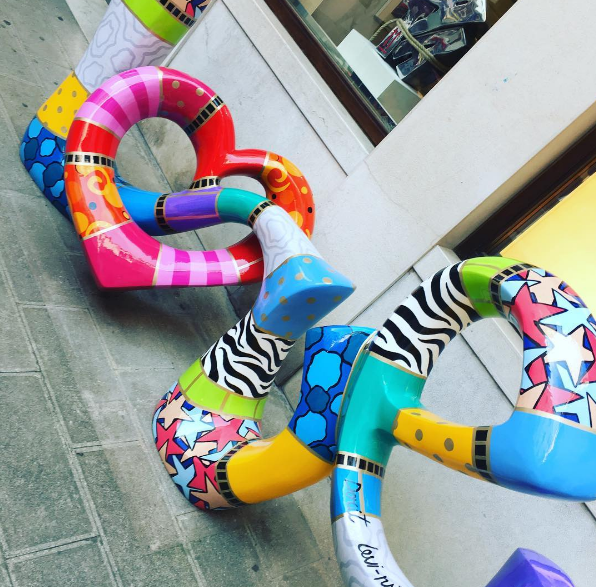 Back to art and in the same gallery as the Beatles, they had this amazing Love sculpture. It's just so fun and vey fitting for this week. Let me know what you think off my pics, and what you've been up to this week in the comments below. I'd love to know you thoughts. Happy Shopping!