<![CDATA[I recently bought three really amazing lipsticks that I've been loving. They're actually all really similar colours but I've found that this is the warm tone I love for this time of the year.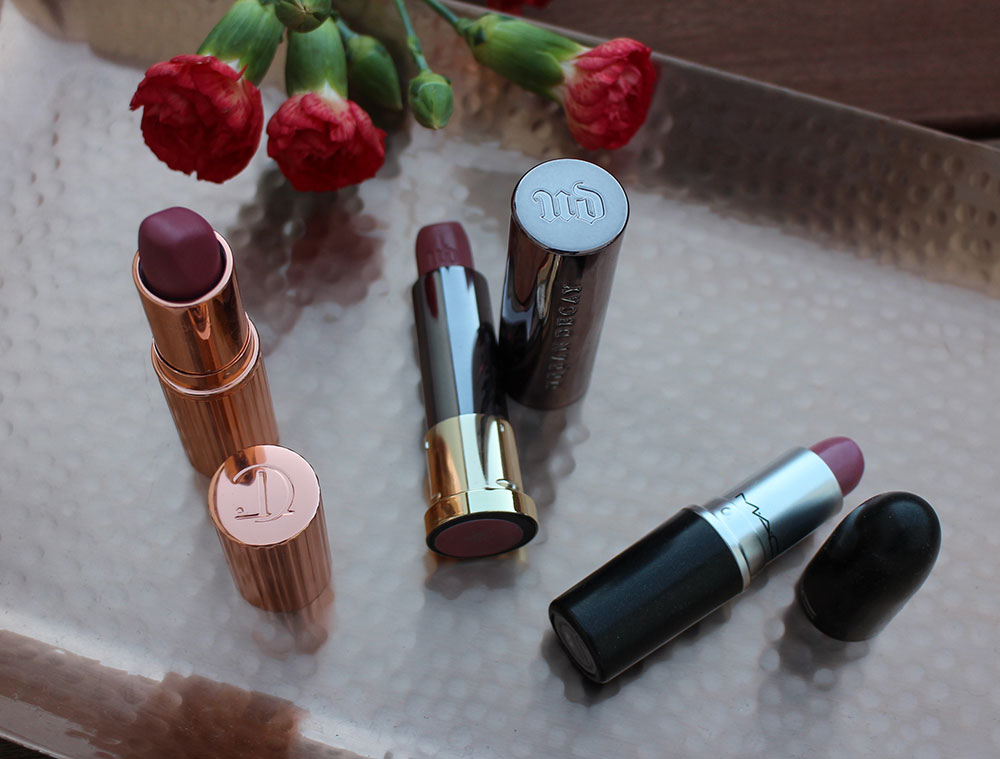 The first shade is a Hot Gossip from Mac. The packaging looks luxurious and the formulation is a creme sheen which almost looks like a frosted finish due to how shiny it is. It lasts really well and is really moisturising. It has a subtle purple tint to the shade which is really easy to wear and it's also perfect for a daytime or evening look too.  I recently found that it's actually a pinker version of syrup by Mac too.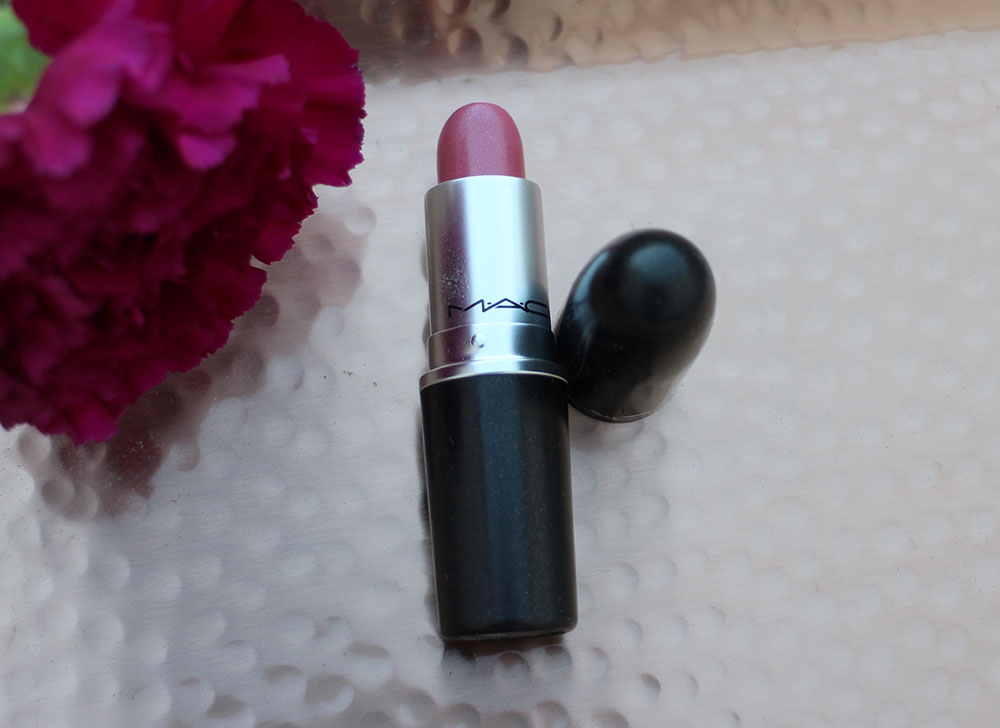 The next colour is from Urban Decay and is the shade Liar. It's a slightly more brown/nude than the last one. The pigmentation of this colour is really good as one swipe of the bullet gives plenty of colour. Again this is a creme formula which I love but when on this actually feel very light but it lasts a long time. You can wear it for the office slightly patted into the lip, but it transitions well to evening too. I love the packaging with the two tone gold and gun metal grey.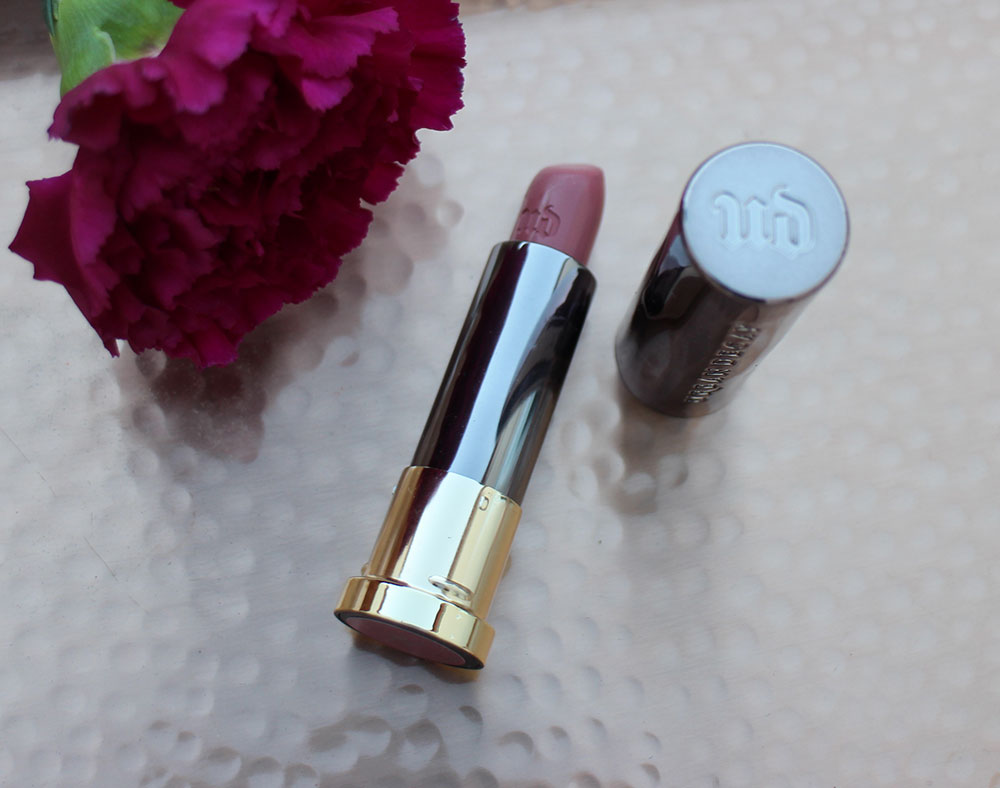 The last shade is a beautiful colour called Secret Salma from Charlotte Tilbury and my first ever lipstick from her line and I'm really impressed. I love the gorgeous rose gold packaging and it catches everyones eye when your applying it. This lipstick is slightly pinker than the last one and is from the new Hot Lips collection and is a Luminous Modern-Matte formula. I'm not usually one for matte lipsticks as I hate the drying effect matte lipsticks have but this one has a really buttery texture with the Orchid extract that is included, and it feels amazing on the lips. It was named after the beautiful Mexican actress Selma Hayek, and encapsulates her sexiness.  It also really brings out the eye colour of everyone that wears it. I love to wear it blotted onto the lip for just a tint of colour in the daytime. For an evening look I pop this on with a touch a little gloss in the centre. It's so flattering.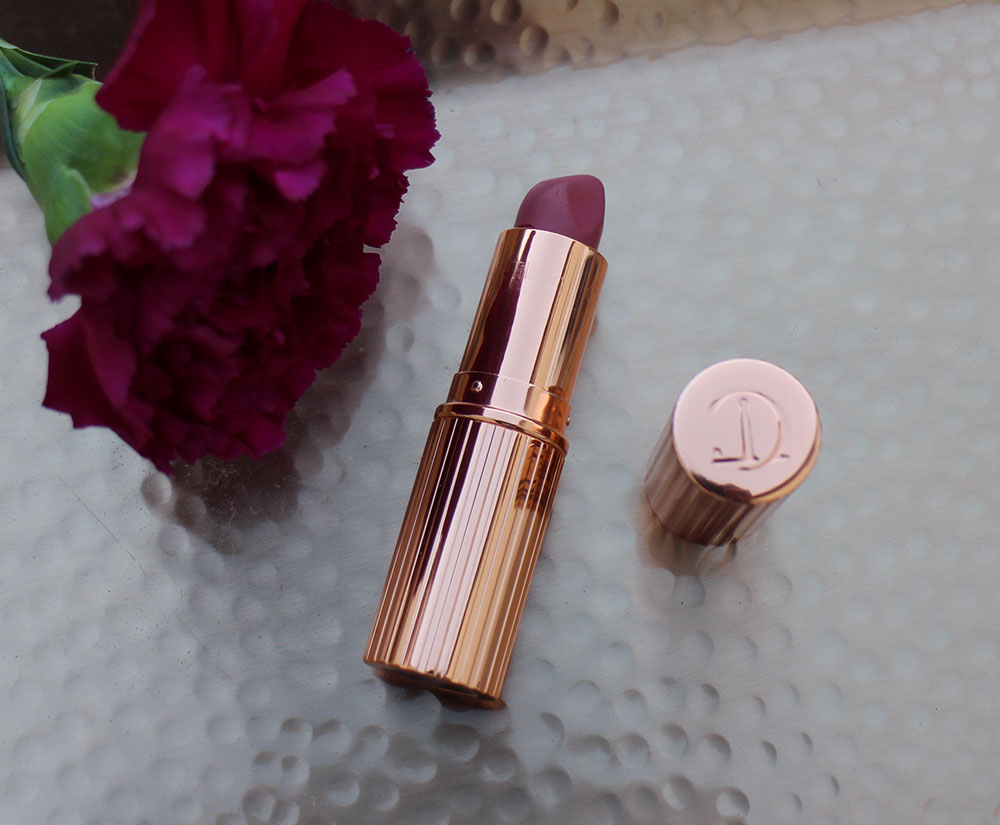 Here's the swatches of each colour from right to left, CT's Secret Salma, Urban Decay Liar and Mac Hot Gossip.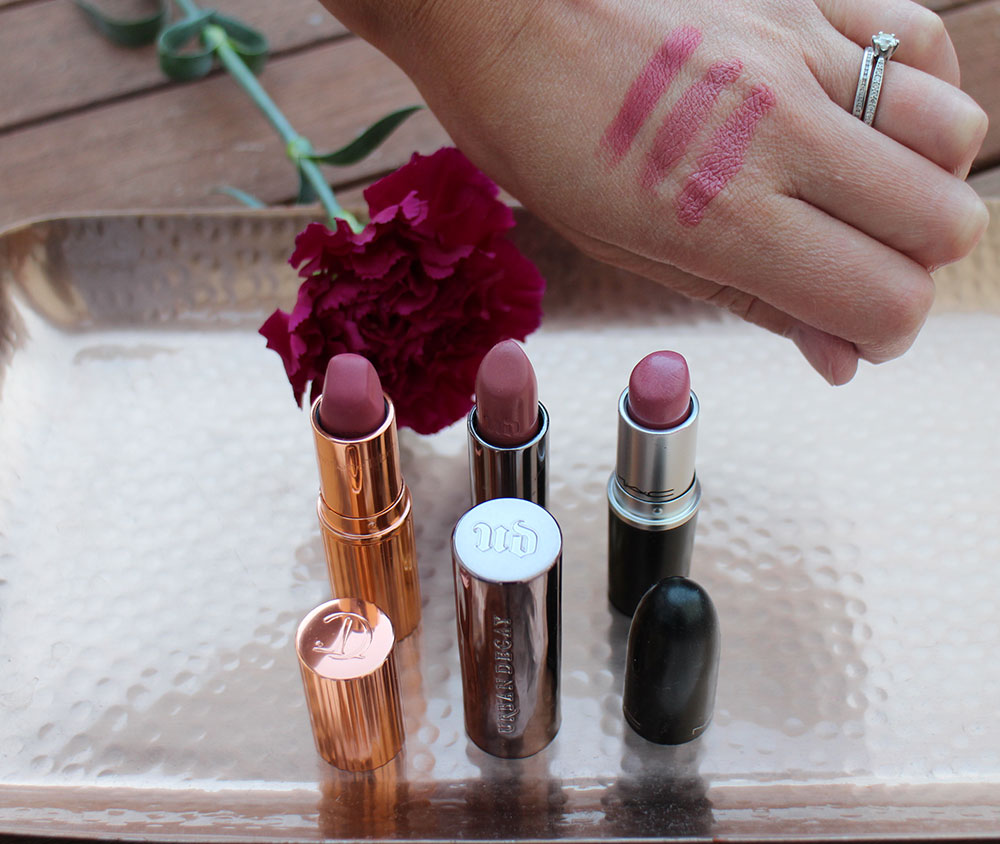 Which one of these beautiful shades is your favourite colour? Have you got any of these colours or  will you be on the look out for one of these for yourself? Let me know in the comments below or on Twitter. Happy Shopping!