I always love to see what people got for Christmas, sildenafil not to show off but because they're really interesting and fun posts to read so I thought I would pop up a few of my favourites from what I received this Christmas.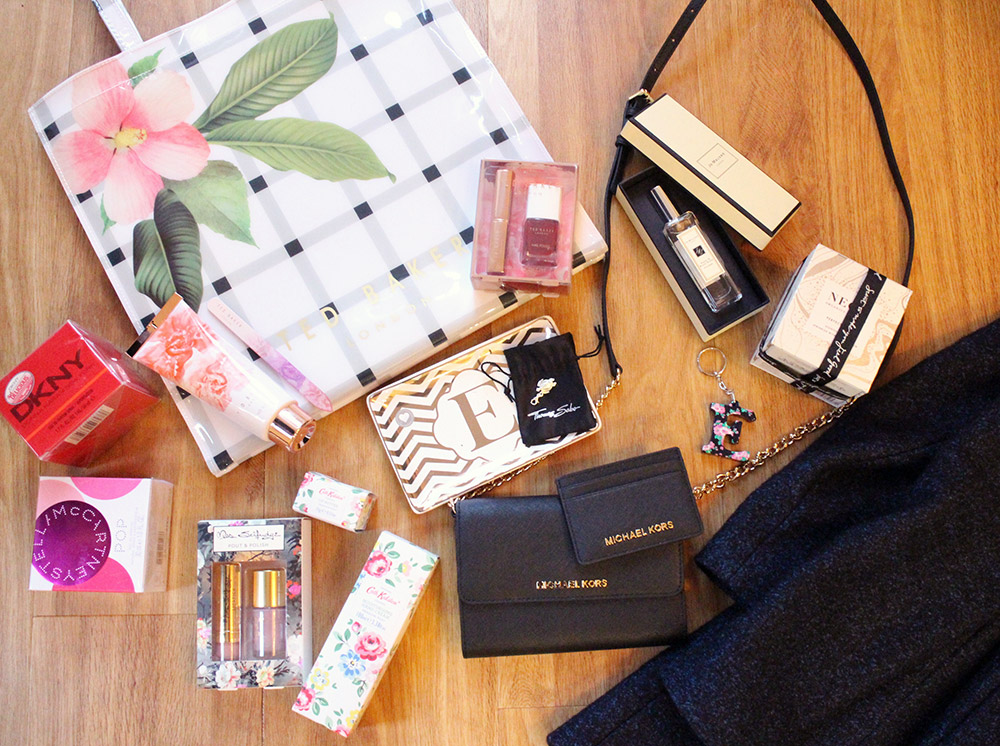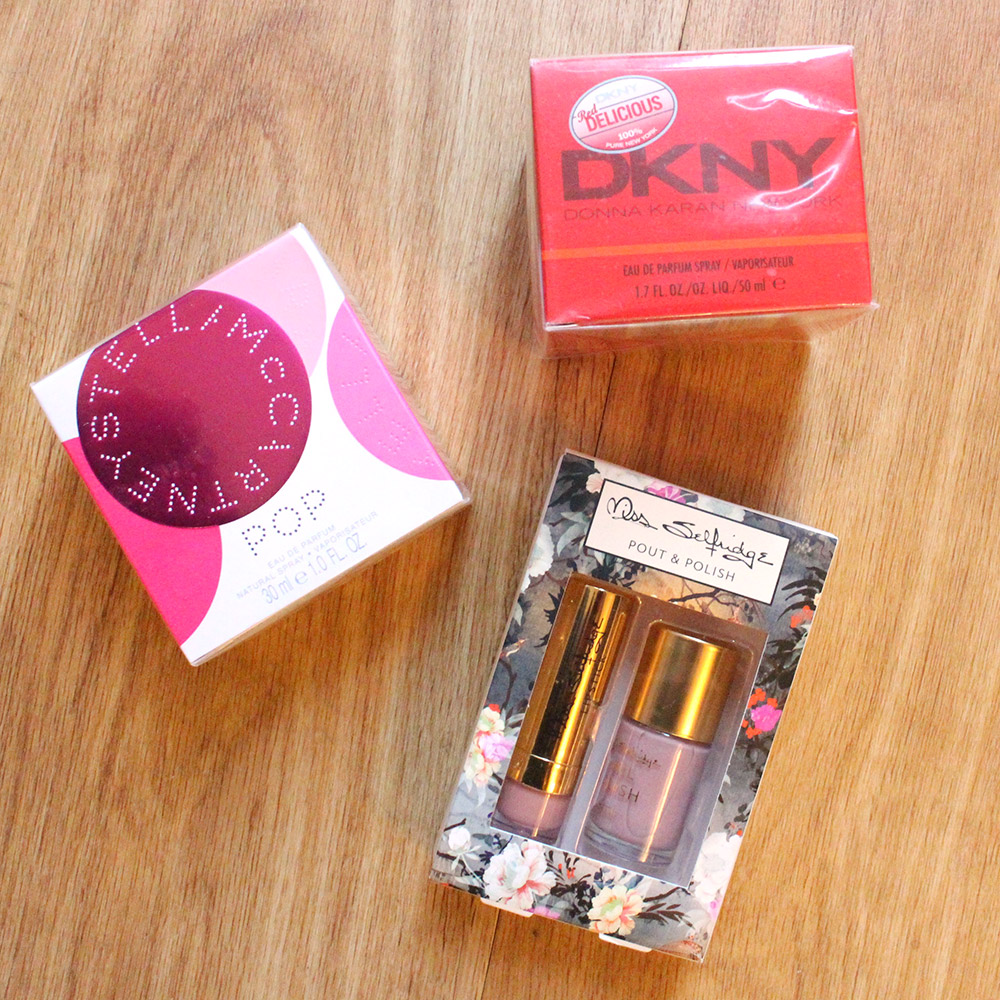 So these items are a few from my mum that  love. I've been going on about the Stella McCartney Pop fragrance and I actually ended up buying it for my mum too. Great mind! The DKNY perfume is one of my all time favourites and so i was very happy to get this. And my mum knows me well as a pretty lipstick and nail polish is very me.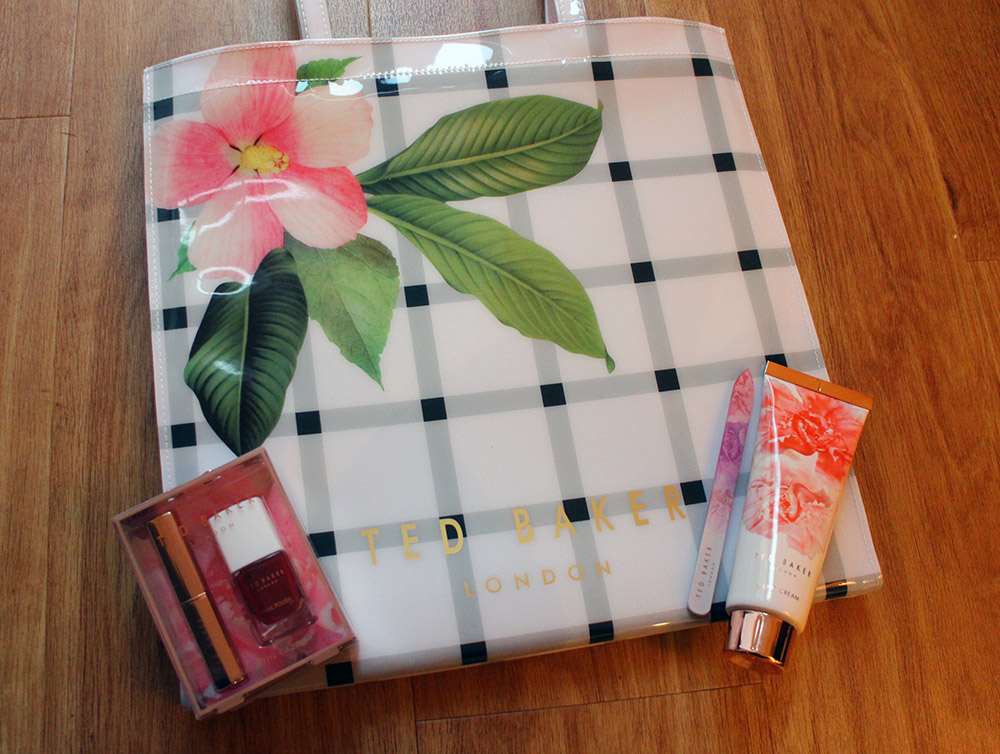 Next are a few cute presents from my sister in law. I was really spoilt by her as they are all from Ted Baker. The smaller items are firstly a gorgeous deep red lippie and nail polish set. I'm really looking forward to saving these for a special occasion to wear them as it's a really gorgeous colour and will really add to an outfit. Things that I really love is a fab hand cream and nail file so these ones are perfect. The print is so cute too. Lastly is this fab checkered Ted Baker shopper and I love these bags as they're so useful especially in the summer so this one will be getting a lot of use.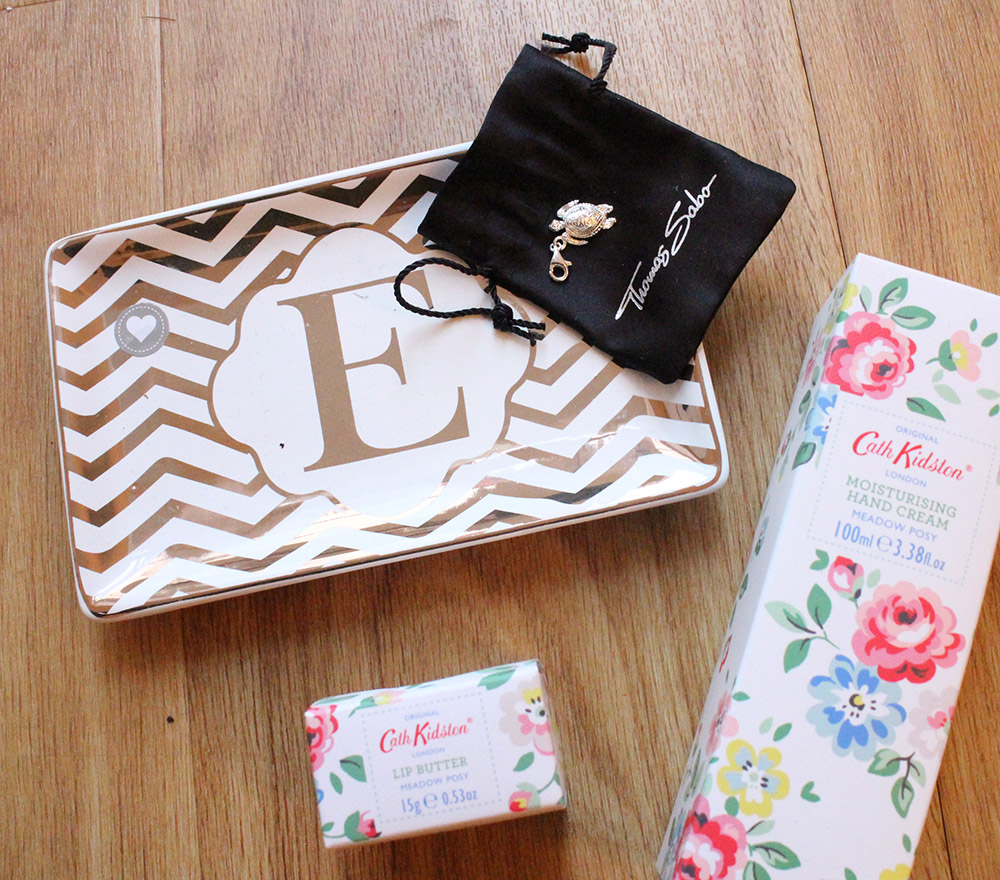 My in-laws really spoilt me this year too and I thought that I would just choose a selection of the things. They know that I'm a blogger so when I opened this little E plate my first thought was, ooo this is very instagram-able. The gold is so pretty. I have Thomas Sabo bracelet, and so a little tortoise charm was perfect to remind me of my recent holiday to Mexico. It's so cute. I also received a little Cath Kidston Lip butter and hand cream set. So pretty!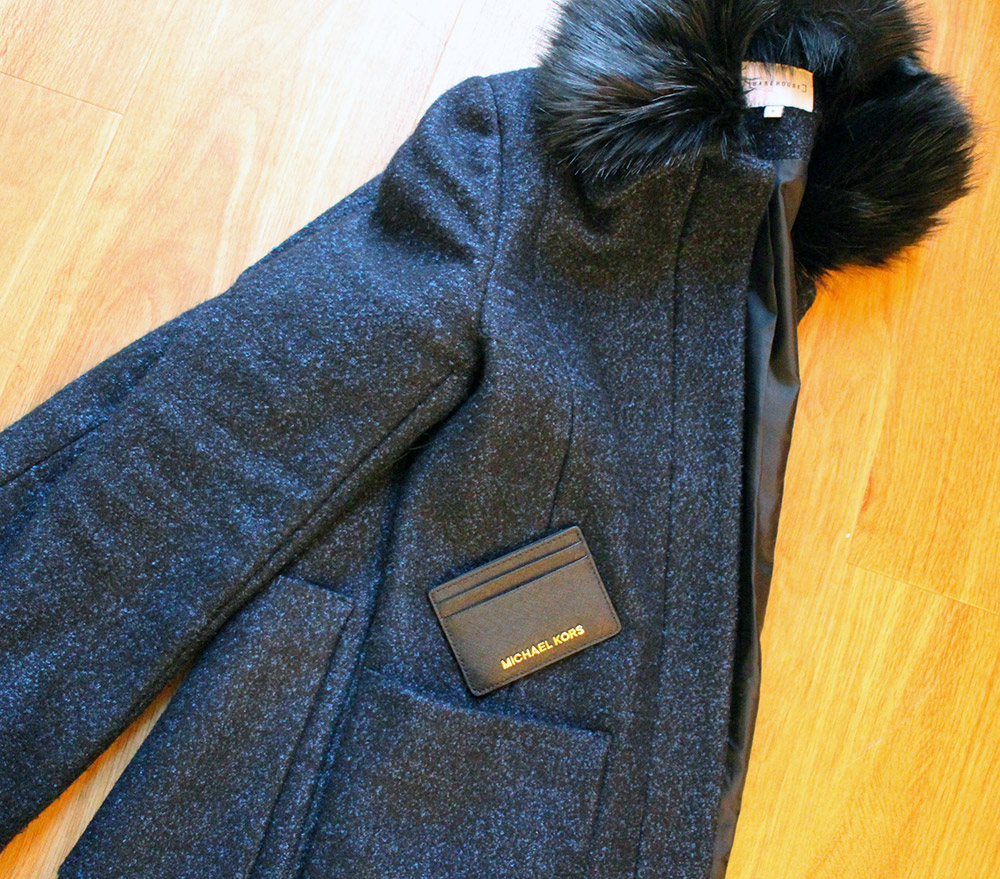 My dad and sister bought me a coat from Warehouse that I asked for. I love the mottled blue and black effect that it has and it's really warm. It also goes really well with the faux fur snood I got from my aunty. I received a little Michael Kors card holder too as I never have enough room for wallets or purses in evening bags so I really needed something cute for them to go in.  I really love this.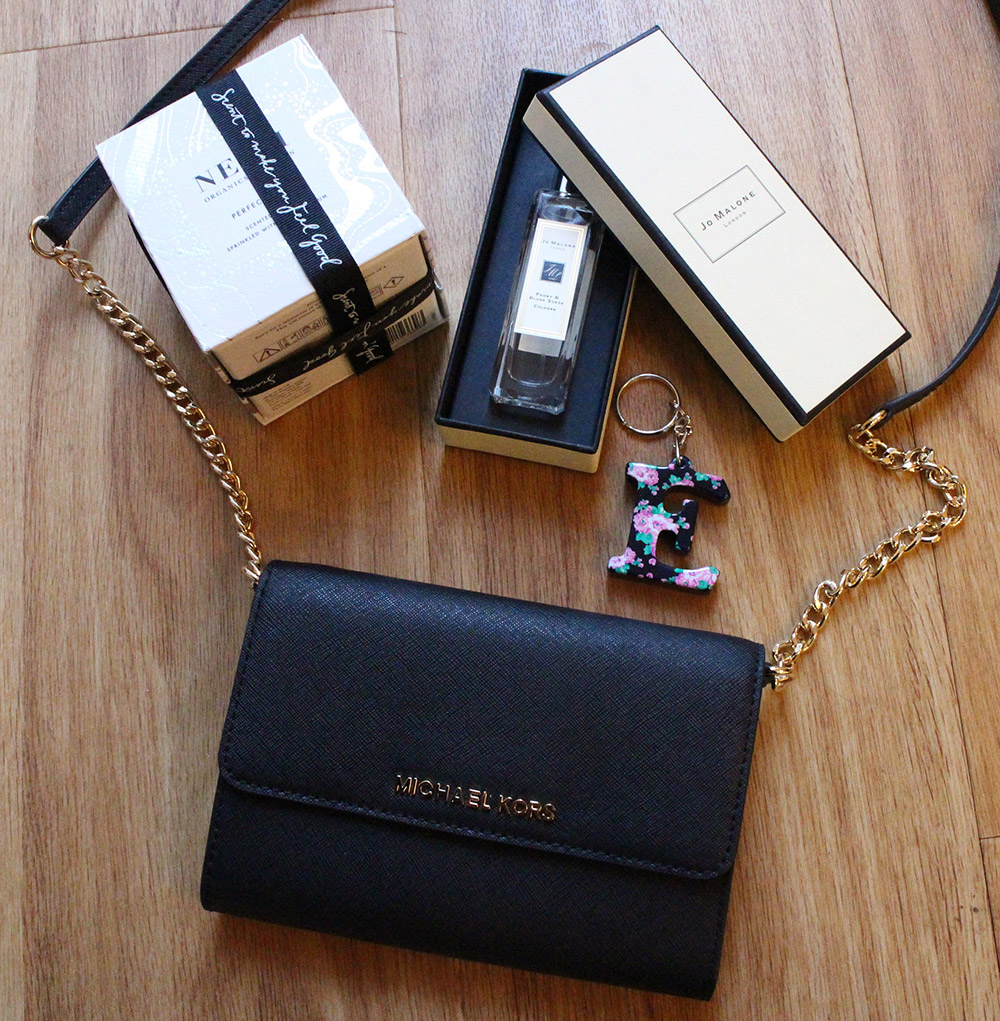 Lastly I received a few amazing gifts from my husband. We actually almost bought each other similar things too which is strange. First up is this candle from Neom. I've been after one of these for so long as it smells incredible. I can't wait to start burning it. Next up is this a fragrance I adore from Jo Malone. Peony and Blush Suede is such a pretty floral fragrance. Every time I go past my local shop I always pop in and smell it. I always use them up so fast though as I love the JM fragrances so much. I'm saving this one a little more though. I'd seen this cute little E key ring in Accessorize recently, I always loose my keys so it was so cool to get this. Perfect!
My big present from my husband this year was this super cute black Michael Kors evening bag.  I've been to a few events recently and had to borrow a friends black bag to go with my outfit so my husband chose a stunning one for future events. It's made of saffiano leather which means it's really durable and doesn't scratch easily.  It has space for a few cards, a bit of make up and my phone. What more could a girl need.
What did you get for christmas? Let me know in the comments below.
Happy
Positively, the most vital element that is considered while buying drugs from the Web is to make a right choice. To order remedies online from a respectable web-site is safe. Let's talk about numerous possibilities. If you're concerned about erectile heartiness problem, you have to learn about "levitra 10mg" and "levitra cost per pill". Did somebody tell you about "cheapest generic levitra"? Don't forget, consider "undefined". Young men with sexual dysfunctions need occupational help. The treatment plan depends greatly on the precise cause of the sexual problem. Along with their good effects, most medicaments, even so, can cause unwanted aftereffects although commonly not everyone experiences them. Online sex therapist services are the only safe version if you are going to buy remedies, like Viagra, online.