I went down to Colchester Castle recently and it seemed the perfect time to take some candid shots of an outfit that I've been going back to a lot in the last month.
The beautiful blue and black mottled effect jacket with black faux fur is from Warehouse. It's warm and goes with everything. The jumper is a gorgeous warm bergundy jumper from Miss Selfridge. I love this colour in Winter and it seems to go well with the jacket too. The tabby striped snood that I'm wearing has been a definite fixture to my Winter wardrobe. It was a Christmas present from my auntie and her family that she bought in a small boutique near where she lives. It's actually one of  my favourite clothing items at the moment.
I teamed this combo with a high waisted denim skirt from Oasis which is currently in the sale. It has a retro Sargent Pepper military feel to it as it has six buttons going up it but that are mostly hidden here. I have a feeling I'll be wearing this a lot in the summer too. I teamed this with my black ankle boots, troche some black leggings and my DKNY bag which is never far away from me.
What are your wardrobe favourites at the moment. Let me know in the comments below.
Happy Shopping!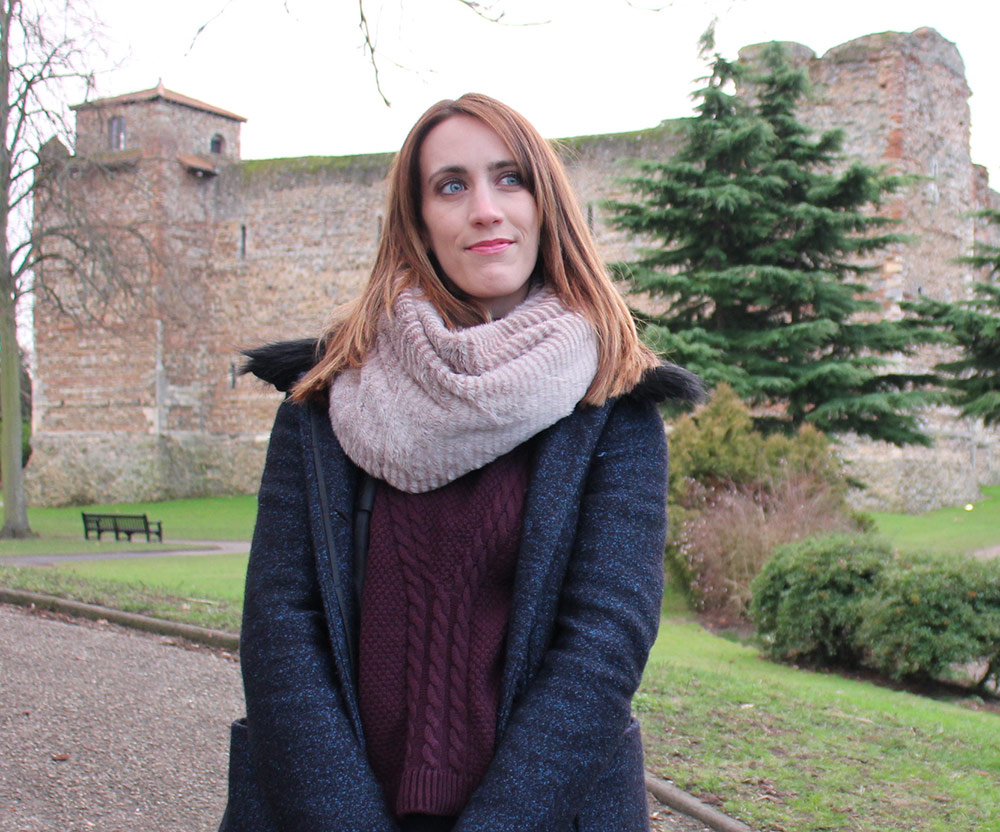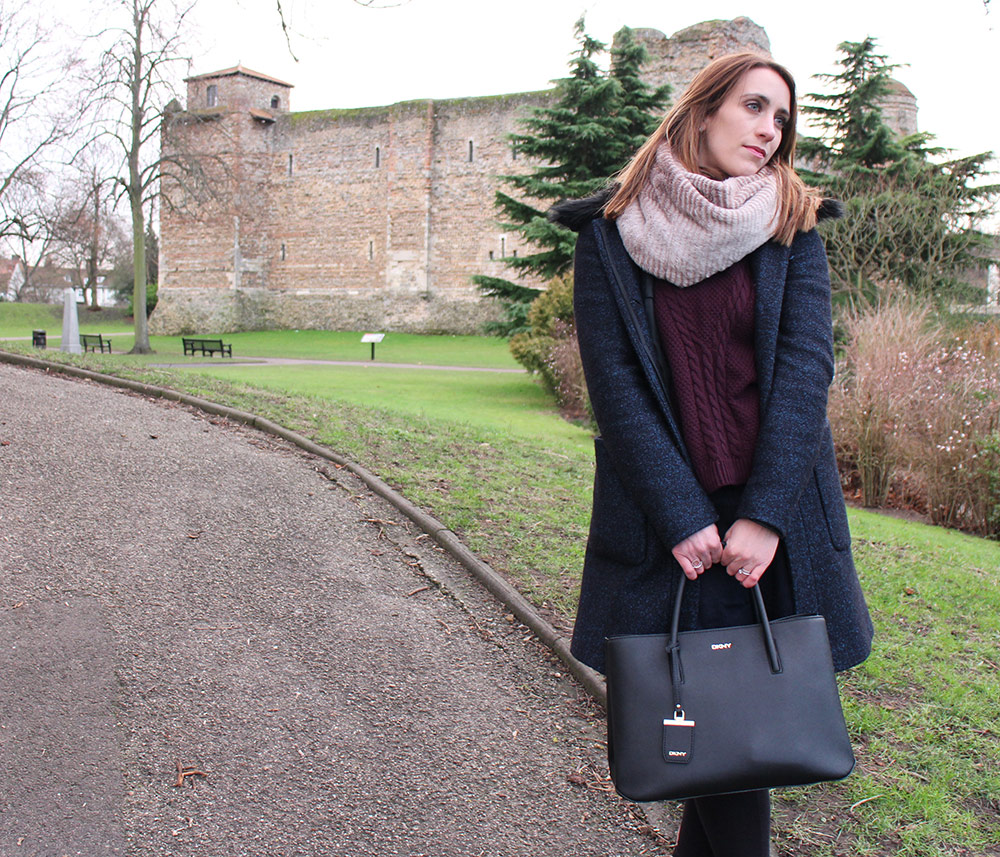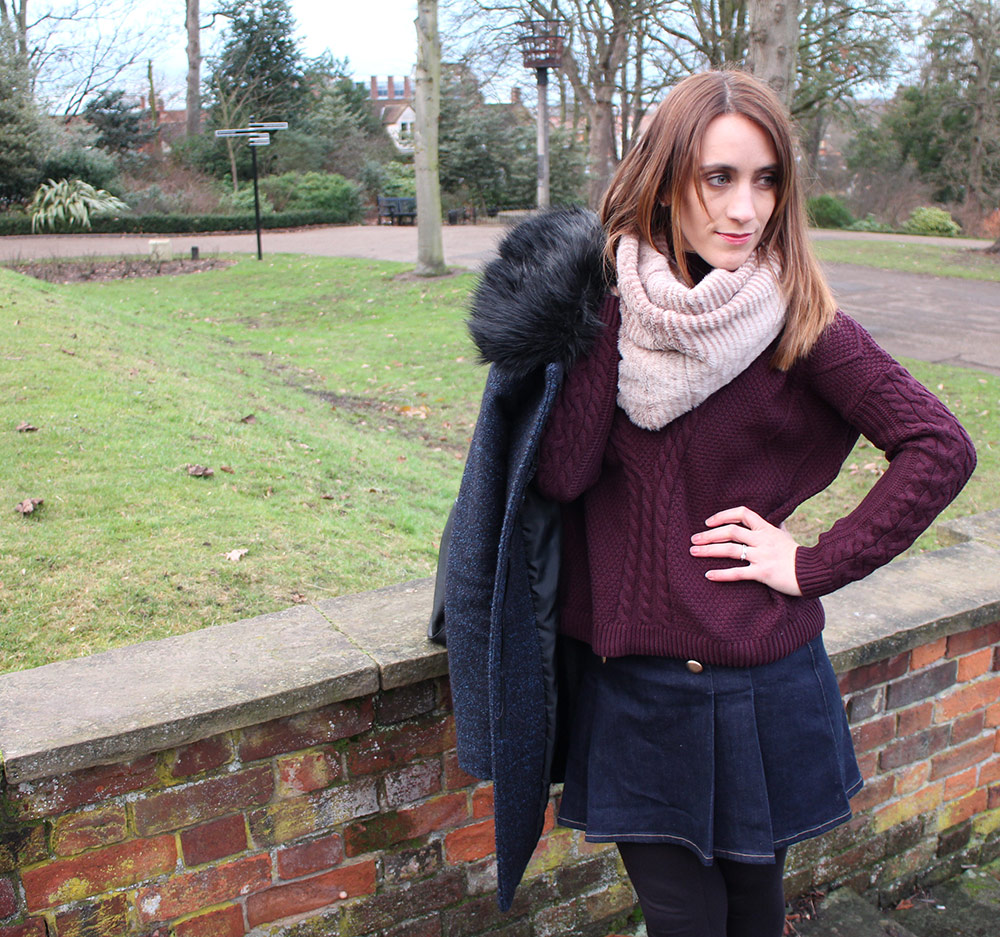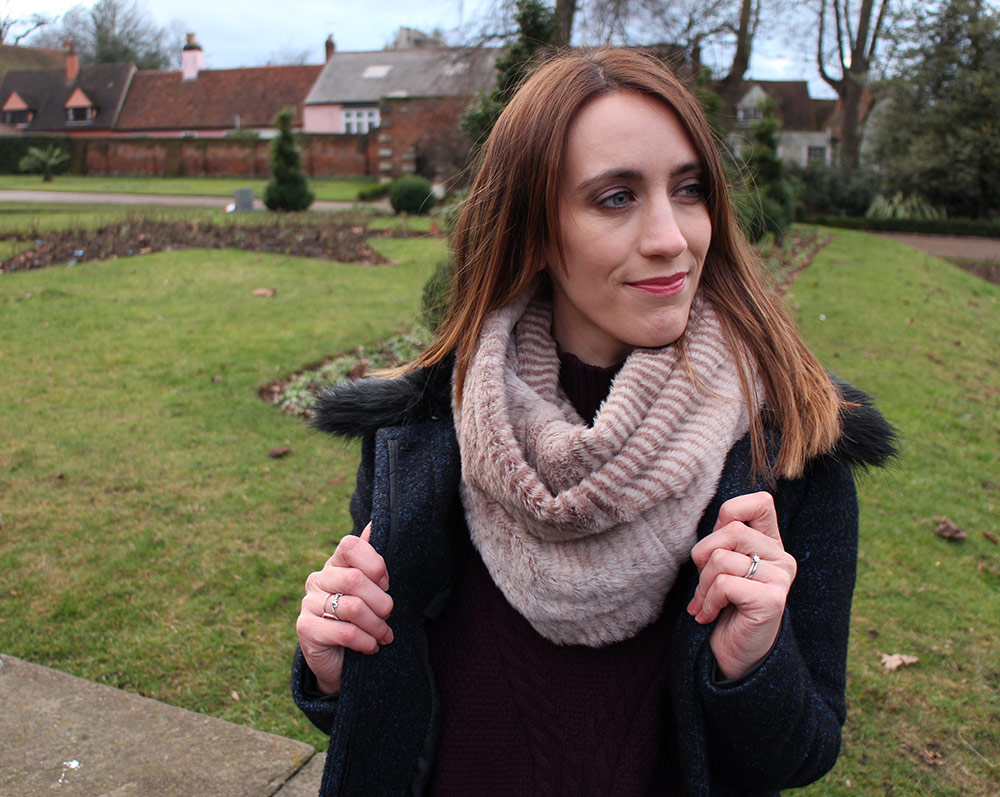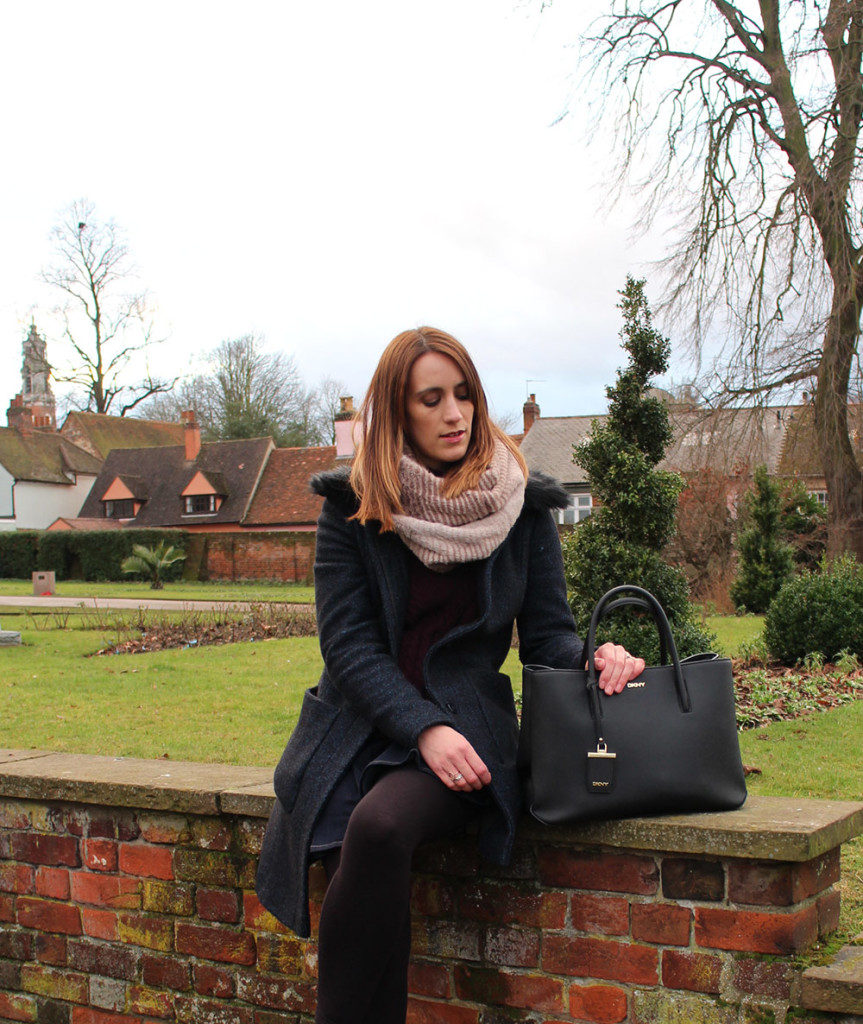 Positively, the most vital element that is considered while buying drugs from the Web is to make a right choice. To order remedies online from a respectable web-site is safe. Let's talk about numerous possibilities. If you're concerned about erectile heartiness problem, you have to learn about "levitra 10mg" and "levitra cost per pill". Did somebody tell you about "cheapest generic levitra"? Don't forget, view "undefined". Young men with sexual dysfunctions need professional help. The treatment plan depends greatly on the precise cause of the sexual problem. Along with their valuable effects, most medicaments, even so, can cause unwanted aftereffects although commonly not everyone experiences them. Online sex therapist services are the only safe variation if you are going to buy remedies, like Viagra, online.