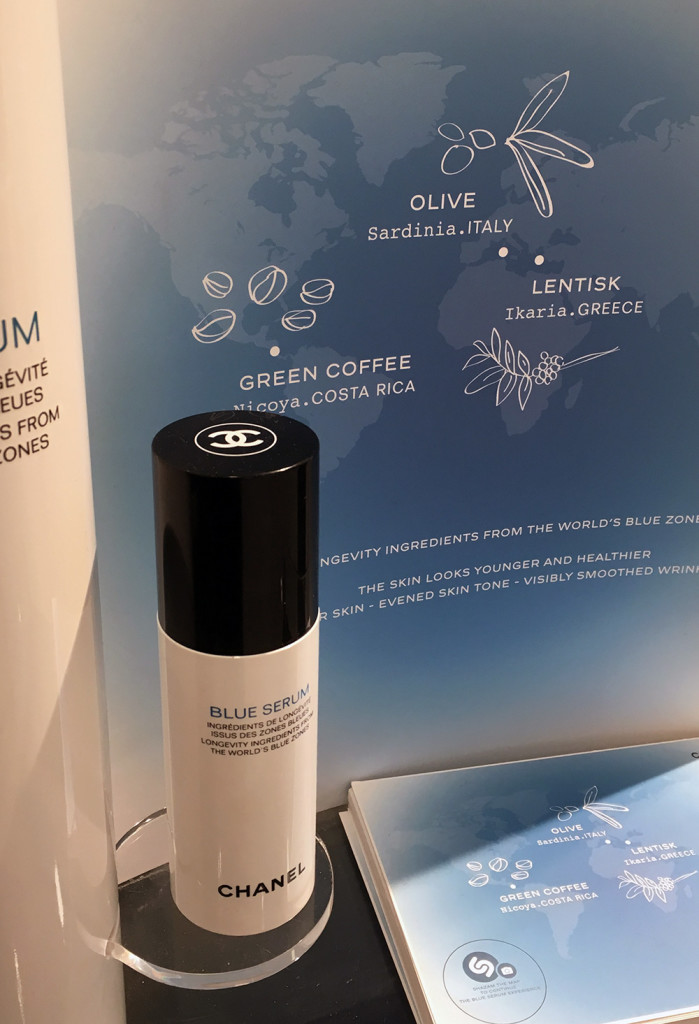 Regular readers will know I've been a long time admirer of Chanel. They're a really interesting company and I Iove their makeup and skincare products – they're quite expensive but they're worth it. I'm always on the lookout for new products, view so when I came across Blue Serum from their S/S17 skincare range, approved I just had to write a review.
Blue Serum is no ordinary product, approved it's next generation skincare with a body of research behind it.
The product takes its name from the world's blue zones – areas where researchers have found that people have measurably longer, healthier and happier lives due factors such as diet, level of exercise and social life. There are seven blue zones in the world in total, and Chanel have taken ingredients native to three of them to create Blue Serum.
The first blue zone ingredient is green coffee from Costa Rica, which is known for it's anti-inflammatory and antioxidant properties. The second is olive extract from Sardinia, which is renowned for polyphenols and fatty acids which are great for protecting and strengthening skin. The third blue zone ingredient is from the lentisk, an evergreen tree found in the Greek island Icaria, which is high in oleanolic acid and known for it's regeneration abilities. Chanel claims that with these ingredients and their history of high quality products, Blue Serum is not only a different approach to anti-aging but 'a new horizon for skincare'.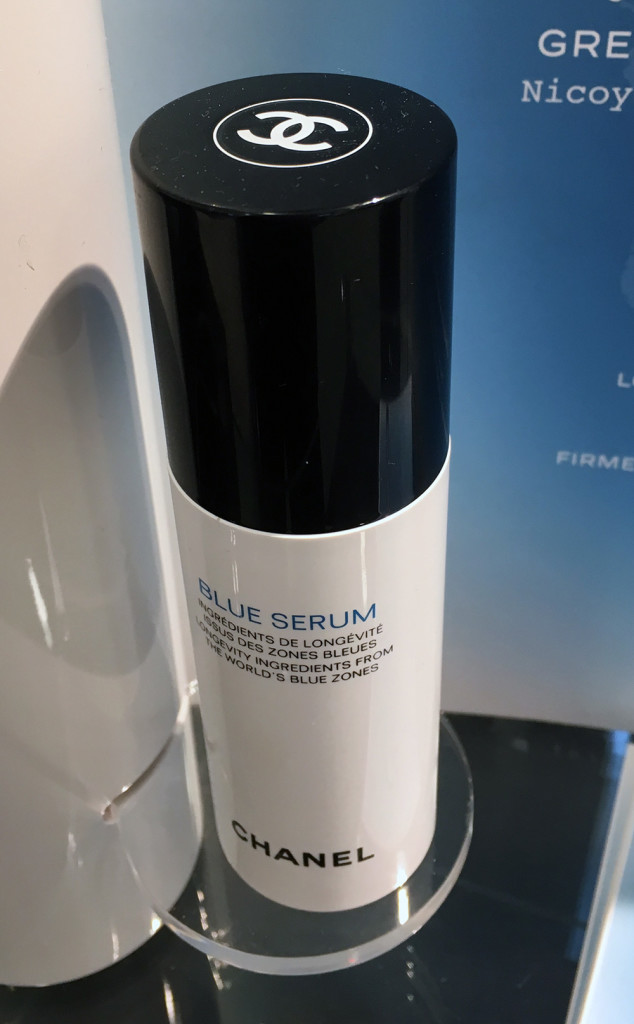 The product itself doesn't have a heavy scent, it just smells light and natural. It's made for every day use, and I've been putting it on in the morning and evening, and I found it to be quite long lasting. I've only been using it for a short time but I've already noticed a difference where my skin feels softer, and it's particularly made a difference where I'd previously had some dry skin due to the cold weather.
That said, Blue Serum isn't a magic product that's going to make you live longer and become happier, but when used along side your current skin care regime with healthy does of good food and regular exercise that's when it will really begin to shine!
Chanel's blue serum is available at your nearest Chanel counter and it £81. I highly recommend testing out this beauty!
Happy Shopping!
Positively, the most vital element that is considered while buying drugs from the Web is to make a right choice. To order remedies online from a respectable web-site is safe. Let's talk about numerous possibilities. If you're concerned about erectile soundness problem, you have to learn about "levitra 10mg" and "levitra cost per pill". Did somebody tell you about "cheapest generic levitra"? Don't forget, consider "undefined". Young men with sexual dysfunctions need professional help. The treatment plan depends greatly on the precise cause of the sexual problem. Along with their good effects, most medicaments, even so, can cause unwanted aftereffects although commonly not everyone experiences them. Online sex therapist services are the only safe variation if you are going to buy remedies, like Viagra, online.