I have mad days, filled with a 9-5 job, the gym and then I blog till late in the evening. It's a labour of love that does sometimes leave me a little tired from burning the candle at both ends – so I was glad when Clarins sent me their new Multi-Active eye cream. I wanted to test out whether it would help with the dark circles around my eyes after a tough week and puffiness that I often suffer from especially in the mornings, and shhh don't tell anyone but maybe even banish some of those wrinkles that have started to rear their ugly head too.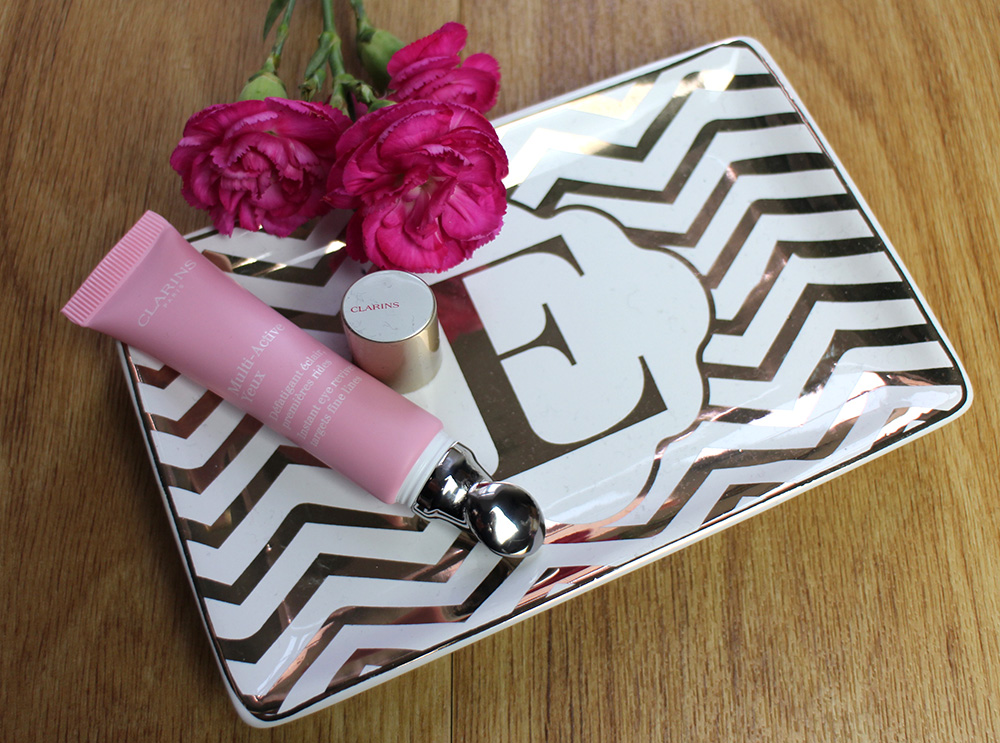 The Clarins Multi-Active eye cream is for all skin types but is especially for the 30 somethings that are starting to show the first subtle signs of ageing – it happens to all of us! This product won't actually make you younger, but it will hide any evidence of you working a bit longer than you should be and enjoying the weekends as much as you do without getting the proper R&R that your body deserves. The main ingredients are teasel and horse chestnut extract, which give it a smooth texture and get to work on wrinkles and tired skin.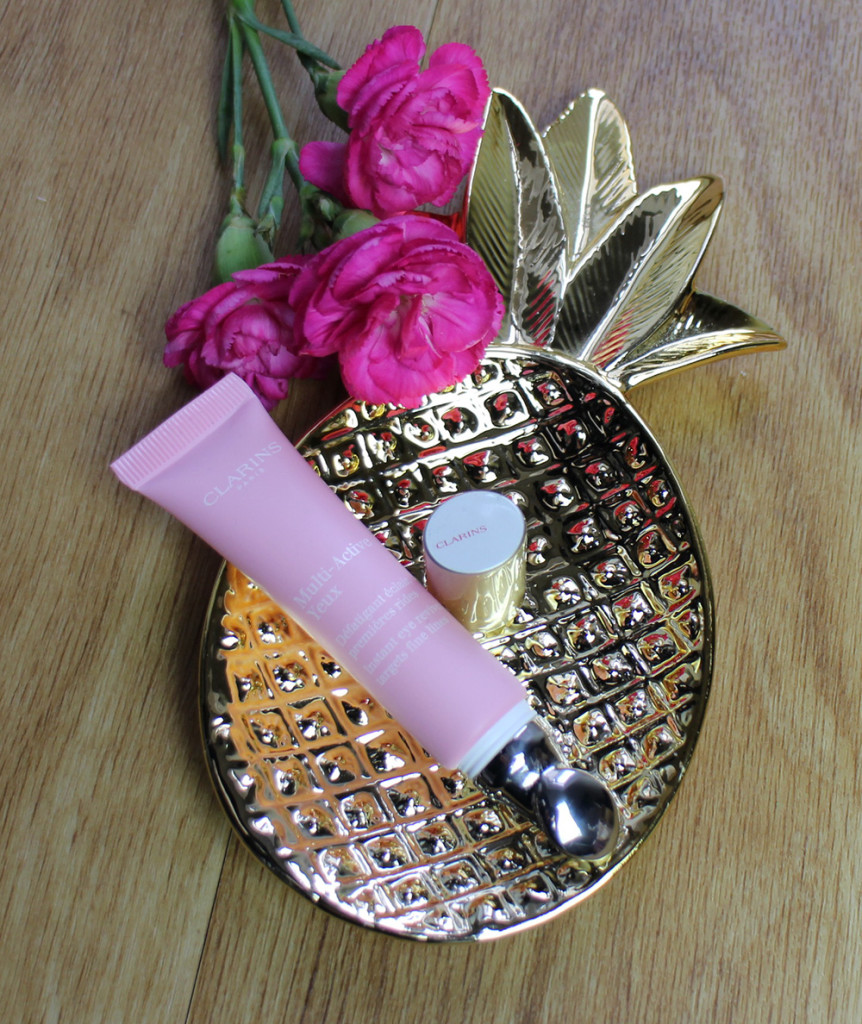 I've been using this product regularly over the last month and I honestly noticed a subtle difference after a couple of uses, my eyes looked brighter and more radiant. The metal tip was cooling which helped reduce the appearance of those pesky eye bags and the few wrinkles that I have were less noticeable too. I still used concealer under my eyes a little after allowing the eye cream to settle. When applying these products, I found my make up sat a little better on the skin and actually helped it last a little longer too. With prolonged use I've found that it does help reduce the puffy appearance of the eye area and helps you look more awake. It's safe to say that I'll be repurchasing, although nothing really does beat a couple of good nights sleep.
You can get the Clarins Multi- active eye cream from your nearest Clarins counter for £35.
Have you used Clarins new Multi-active Eye cream, or will you be trying it out in the future? Let me know in the comments below.
Happy Shopping!