Happy Friday! The weather outside is positively scorching, which is welcome because this weekend is a bank holiday here in the UK! It's wonderful to have an extended break from the daily stresses of work, and a great way to enjoy the warm weather is to get outside, gather some friends and have a garden party.
Those of you who have thrown a garden party before will know that a lot of planning, cost and effort can go into making one a success. But before you sweat the details and head into town to buy food, napkins and wine, it's a good idea to start with a theme, which can make the occasion extra special and even more memorable. I've put together a few ideas to get you started, and will hopefully inspire you to get creative in your outdoor space!
Boho Garden Party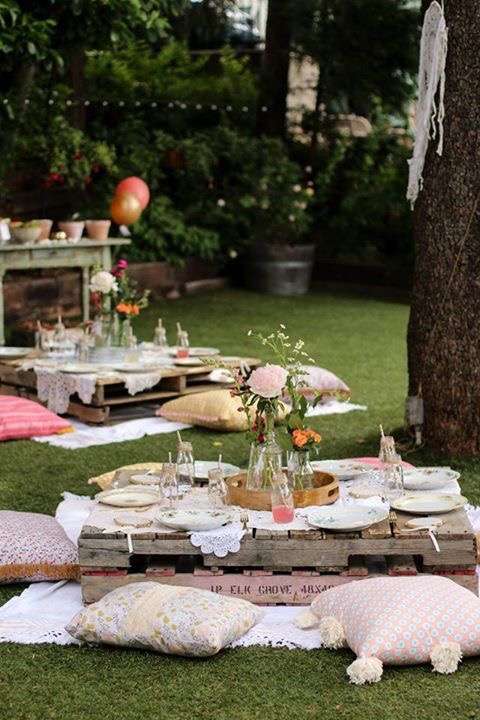 Rustic wedding receptions have been all the rage in the past few years, with wooden furniture, candles in jars and paper sweetie bags all bringing a fun retro feel to the occasion. This theme easily translates to a garden party, where outdoor plants and outdoor lights hung from trees adds to the feel, especially after the sun goes down. Grab a few pallets and add some outdoor cushions, serve lemonade in glass jugs with brightly coloured straws and top it all off with bunting to complete the look.
Garden Games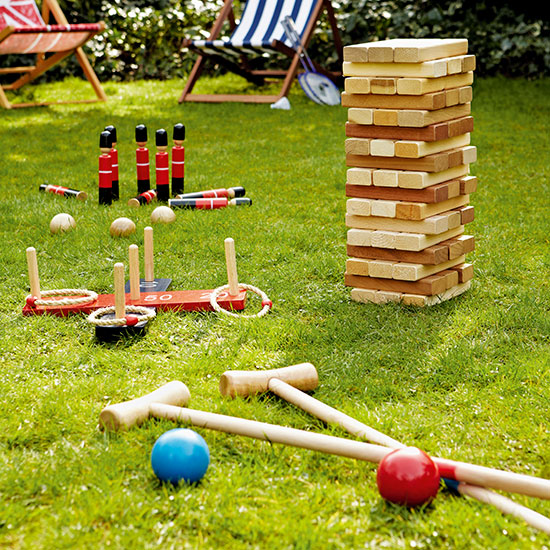 It's probably been years since you took part in a race involving a sack, egg and spoon or 3 legs, so why not bring them back for a bit of garden fun this bank holiday. You don't need much to get things underway – you can mark out a race track on the grass with a tester-sized pot of paint and can pick up giant Jenga and a swing ball set in most supermarkets with a homeware section. Just don't let the men get too competitive!
Outdoor Dinner Party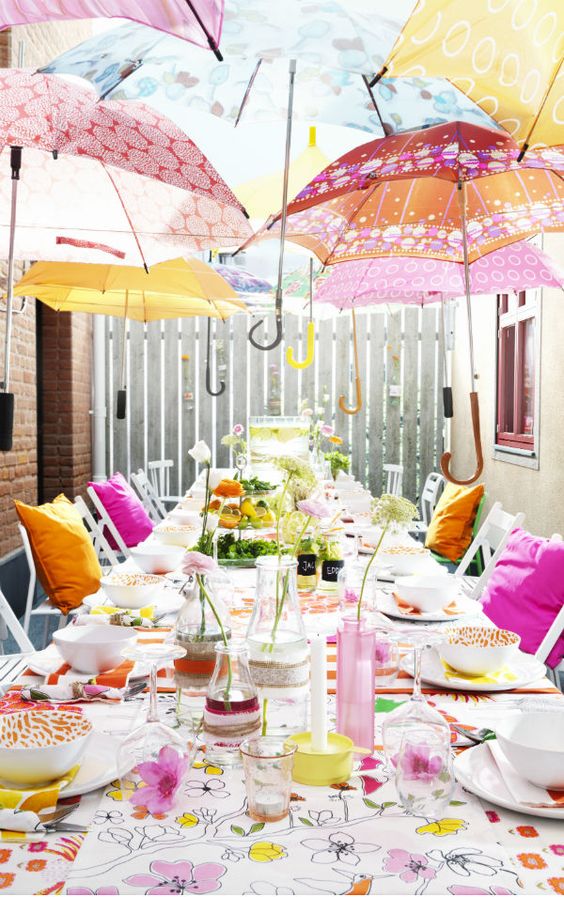 This is a great idea if you have an outdoor space that isn't quite a garden. All you really need is a table and some seating, and you can make up for the lack of grass and flowers with colourful decoration on the table. Use bright pillows, table cloths and accessories and let your imagination run wild. Dinner parties don't have to be stuffy affairs, add some life with snazzy colours and wild music and food!
Hopefully these ideas inspired you to get creative with your bank holiday. If you do have a garden party this weekend, Tweet me a photo, I'd love to see what you come up with.
Happy partying!
* This post is in collaboration with One Events, who throw huge parties for celebrities and brands. Take a look at their website, their parties really are amazing!