It's quite far through May now but there were so many products that I've loved in April so I thought that I would gather up my favourites and go through them so here they are.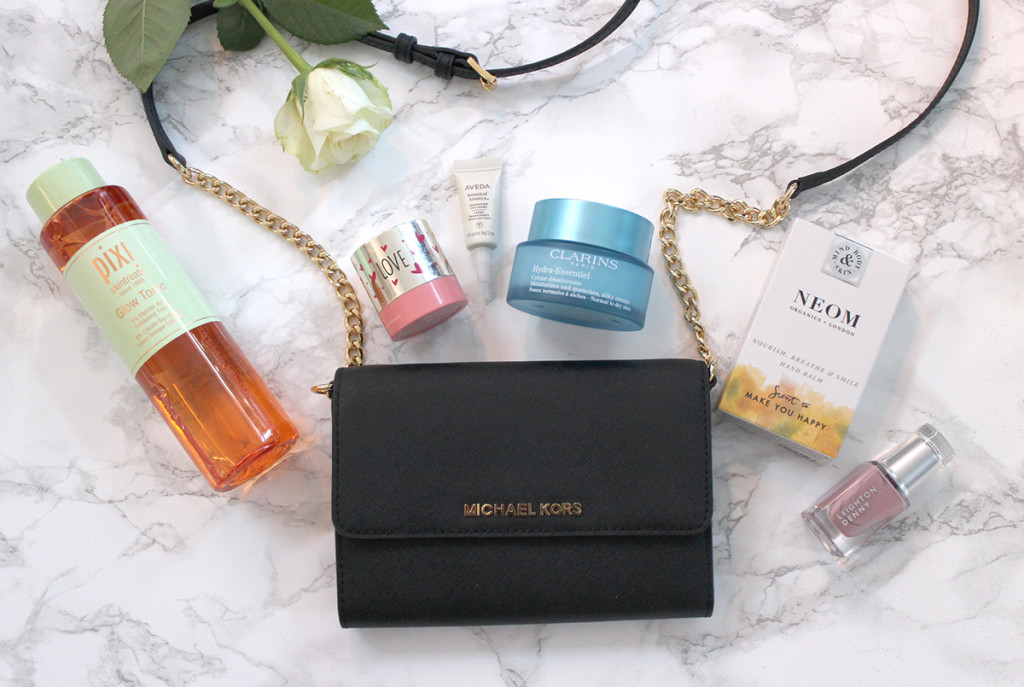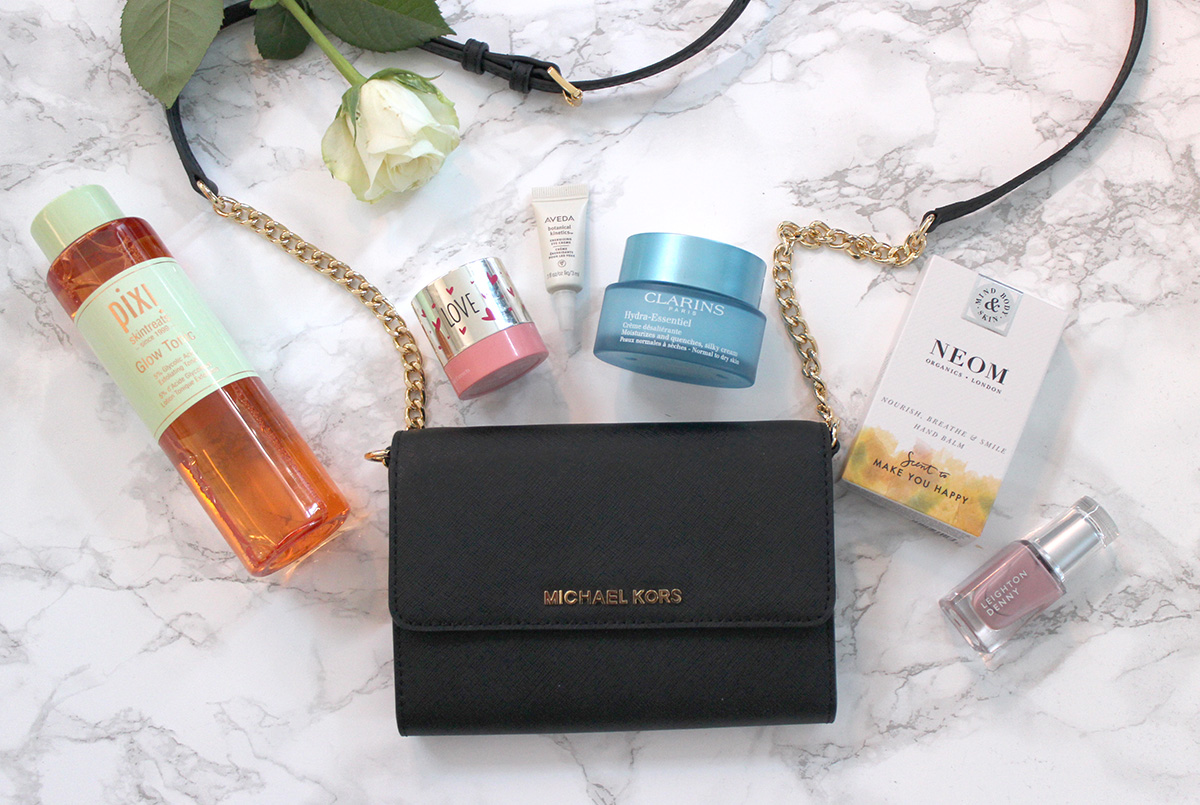 First up in my gorgeous mini black Michael Kors bag. It's small but it's come in handy so much and I've found that I reach for it again and again. It fits a few cards, a bit of cash, a lippie or two, a tiny fragrance and my phone. Perfect!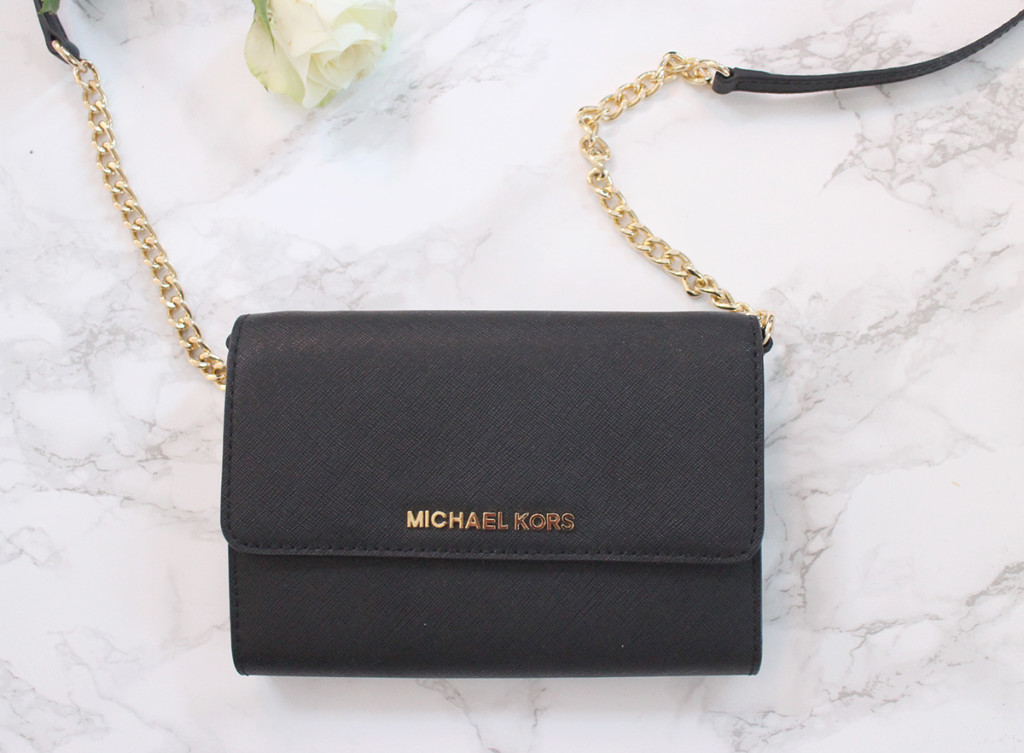 This month has been a big one for skin care for me and I have three products so next up is the first of these products, Pixi Glow Tonic. I was a little unsure about using this product as I haven't used products with Glycolic acid much and my skin is really sensitive but I was happily surprised by this. Bloggers have long raved about this product and I can see why. Used after cleansing, it brightens, tones and conditions your skin and you can see the results straight away. My skin is also so soft when I've used this product and I always get comments on my skin which is definitely a bonus.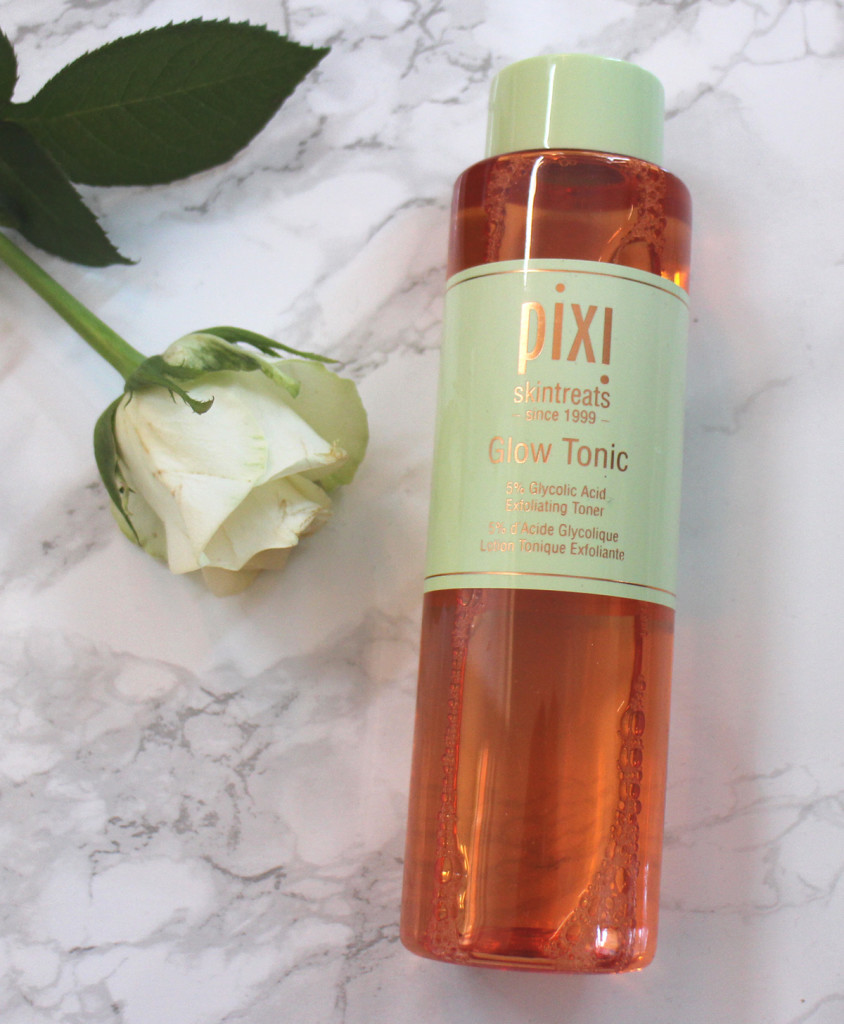 Next up is a product from Clarins – Skin Illusion Blush in the colour Luminous Pink. It's a limited Edition so it may be difficult to get hold of. It's a beautiful blush, the bush pad is inside with the product itself in the lid and theres also a mirror on the outside of the product too. I've been using this for the last month or so and it's beautiful for the Spring/Summer season. I always blend it in with a separate blush brush and it works so well.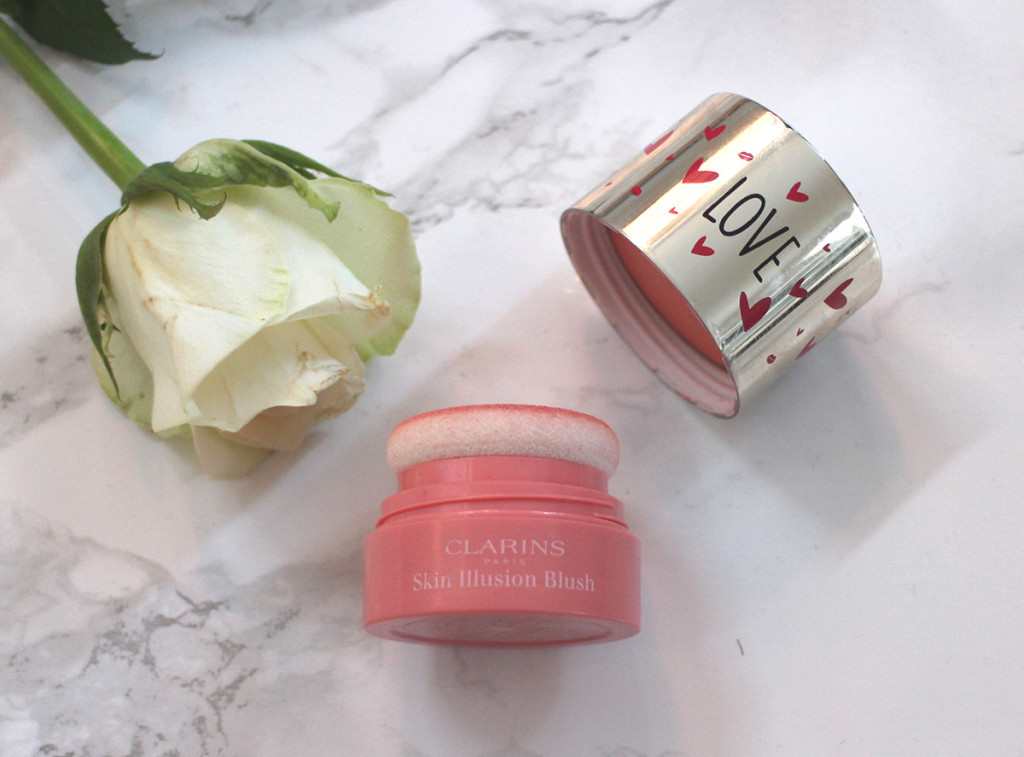 Next up is the Aveda Botanical kinetics energising eye cream. It's a light product that you use sparingly around the orbital bone. Dot on and then lightly massage the product in day and night and it helps with those pesky dark circles. I suffer with this quite a lot especially after a few late nights and it's really help fight them off. Definitely a product I'll be repurchasing too.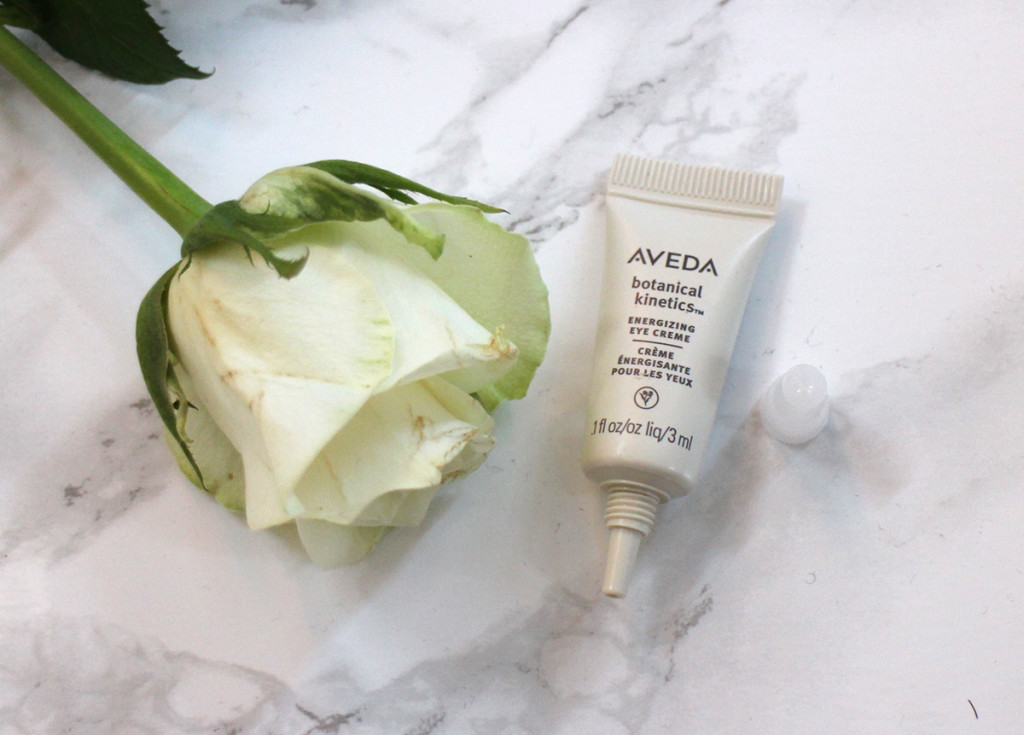 My final product for skin care is the Clarins Hydra – Essential moisturiser. It's a beautiful day cream that helps with dehydrated skin which mine definitely is. It helps keep the skin capacity to retain water, and it really does leave it looking radiant, smooth and fresh looking. I'm excited to use more of the products in this range this month too.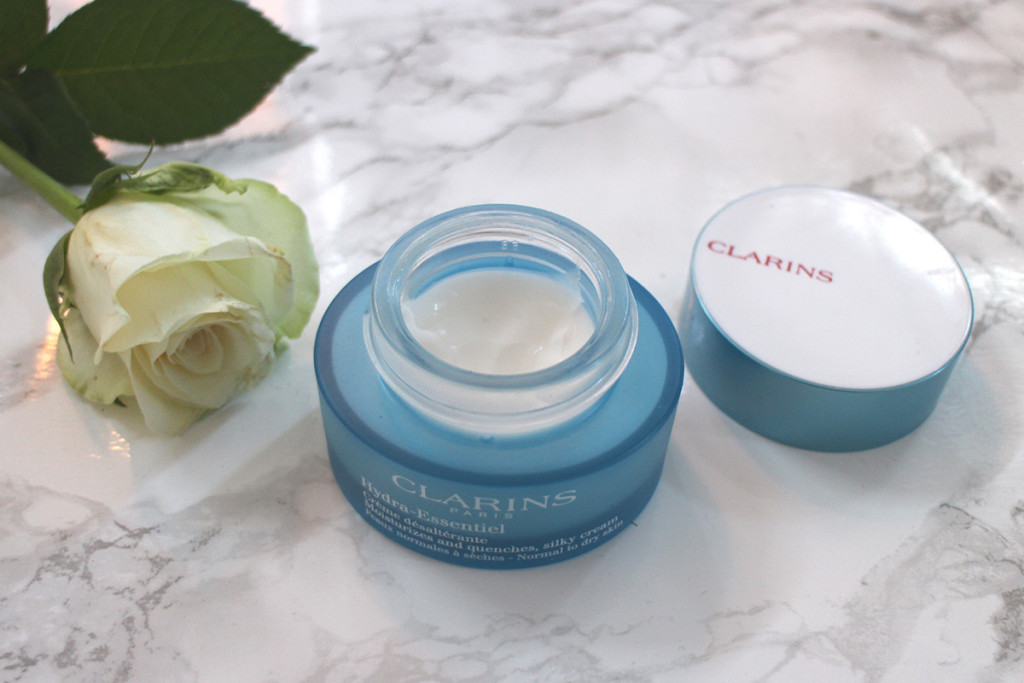 Next up  is a beautiful hand cream from Neom. I've been reviewing the product for the Really Ree site and I've really loved using it. It's in the fragrance Make You Happy which is a scent that instantly makes you feel energised and happy. It nourishes and hydrates your hands but if you take a few deep breaths of the product, it's uplifting. I've found that it's really helped with stress and anxiety and it's another one that I'll be repurchasing in the next few weeks for sure.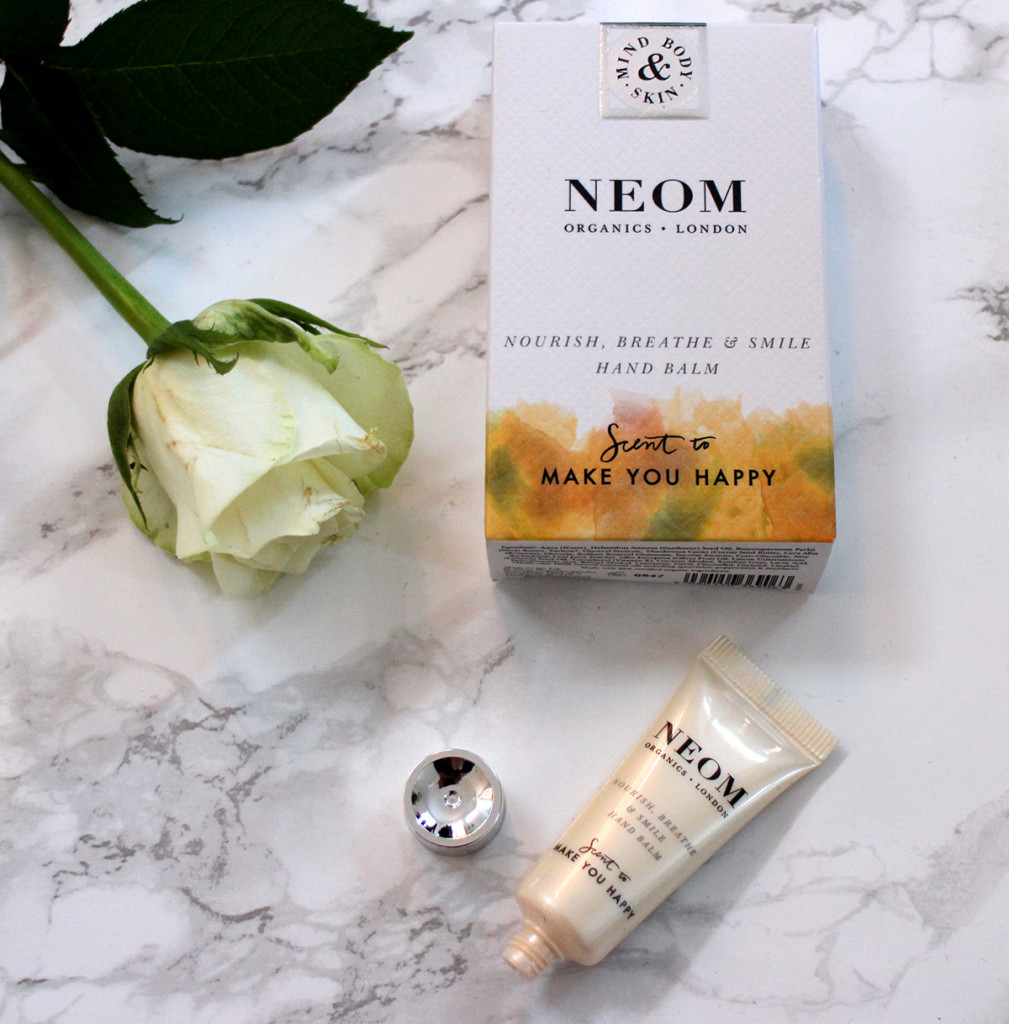 Lastly is this beautiful nail polish from Leighton Denny in the colour, Whatever. It's a beautiful purple/nude colour that seems to go with everything and really does last too. It's one I keep going back to again and again and it's sure to be for a long time too.


Will you be trying out any of these products and what have you been loving the month, let me know in the comments below.
Happy Shopping!