While summer is well and truly underway, most of us have been paying some serious attention to our outside spaces, filling them with wonderful flowers and colourful garden furniture. I've made no secret of my love of gardening, and if you follow my Instagram you'll see plenty of pictures of flowers and updates to my garden.
Lately though I've been adding more plants indoors too, with a lineup of pots on my kitchen windowsill including a coffee plant, a peace lily and a maidenhair fern among others. It's so rewarding to see them grow and my next move is to add some greenery to my bedroom office to really bring it to life and make it look more natural.
As ever, I've found Pinterest to be a real source of inspiration. I've been favouriting a ton of home office setups involving plants, and I thought I'd share a few of my favourites here.
Large and Leafy
I'm quite into the idea of having a large plant that sits right by my desk. When I'm stuck and not sure what to say sometimes it helps to talk it though. Believe it or not I talk to my plants – which has actually been proven to help them grow, so I'm not mad – and a large leafy plant like this might help me push through those writers block moments.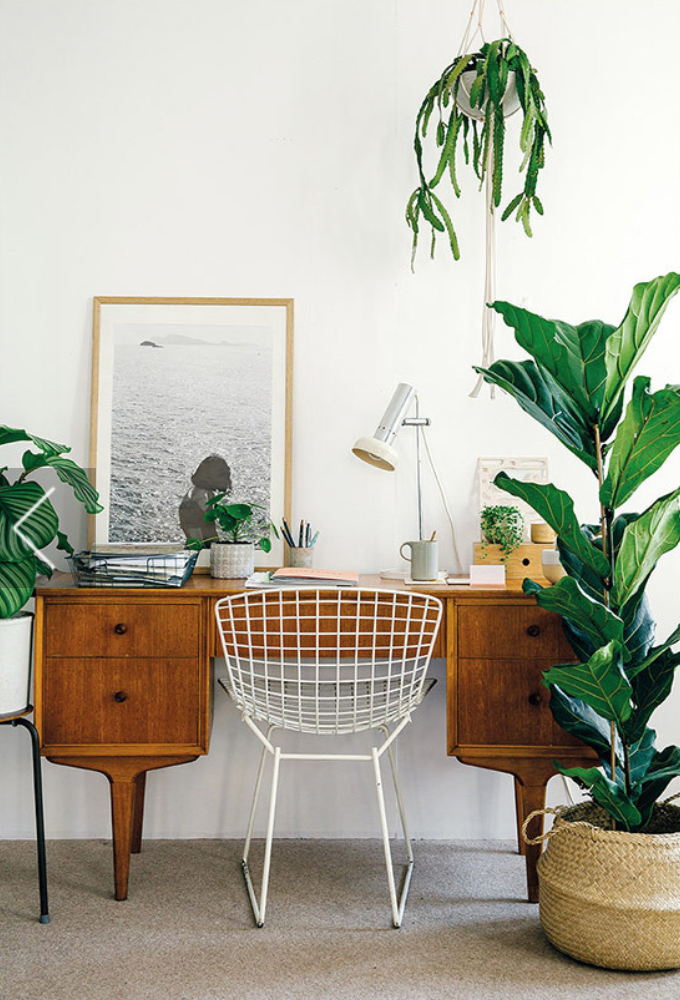 Lettered Pots
Oh-em-gee I love these cute little pots with letters on! I am completely stealing this idea. I love the pinboard in this office setup although I recently removed mine in favour of shelves with framed pictures. These little lettered pots will fit in perfectly, I just need to figure out what I want them to spell before I hit Etsy in search of them.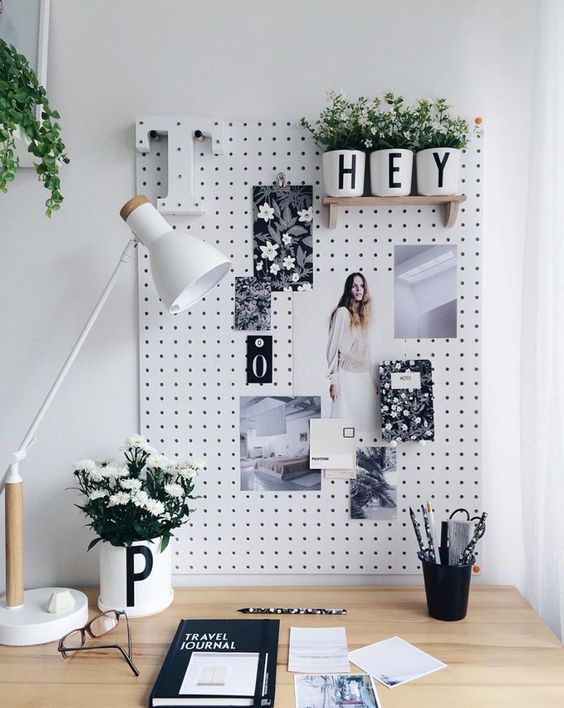 The Monstera Deliciosa
I think that's what this plant is called, and yes it means delicious monster! It's a tropical plant native to the rainforests of South America and has a scent of pineapples and bananas. Yum! I love the shape of the leaves and as long as it doesn't grow too large I think it might look and smell great in my home office.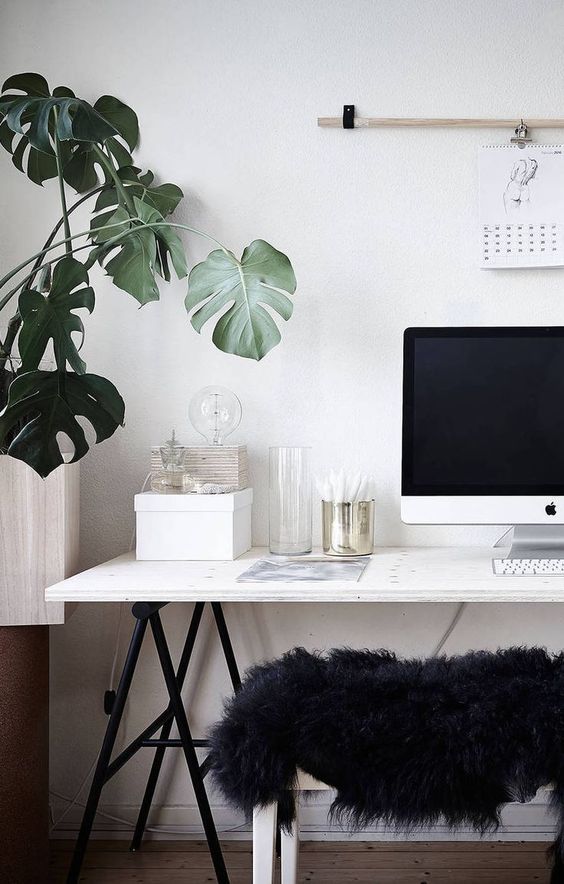 Green and Messy
I had to include this pic as it's by far the most accurate representation of my home office. While I'm still to pick my plants, as a busy blogger my desk isn't always as clean and tidy as I'd like and I often have boxes of products and samples that I'm yet to try or review. Cables are a necessary part of any workspace and I have plenty of them flowing around me while I sit and write, so I love this picture because it captures how a plant in my home office will look among all the chaos – at least until I can catch my breath and have a tidy up!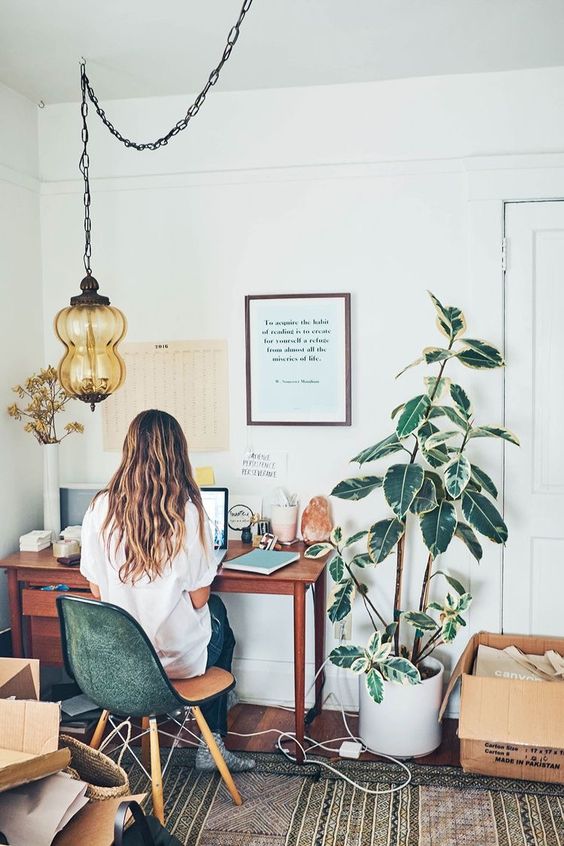 Do you have any plants in your home office? Tweet me and share your pics! I'd love to see them.
Happy potting!
*This post is in collaboration with Office Principles, who professionally decorate and refurbish large offices. Take a look at their website and see how the pros do it!