There have been so many beautiful products especially palettes that have come out recently but one that currently stands out is the Beauty Glow Look in a palette from world famous make up artist to the stars Charlotte Tilbury. As the name suggests, the products that were inspired by Poppy Delevingne's wedding look promote that gorgeous glow from the inside out with rose gold and bronze tones that look amazing on every skin type.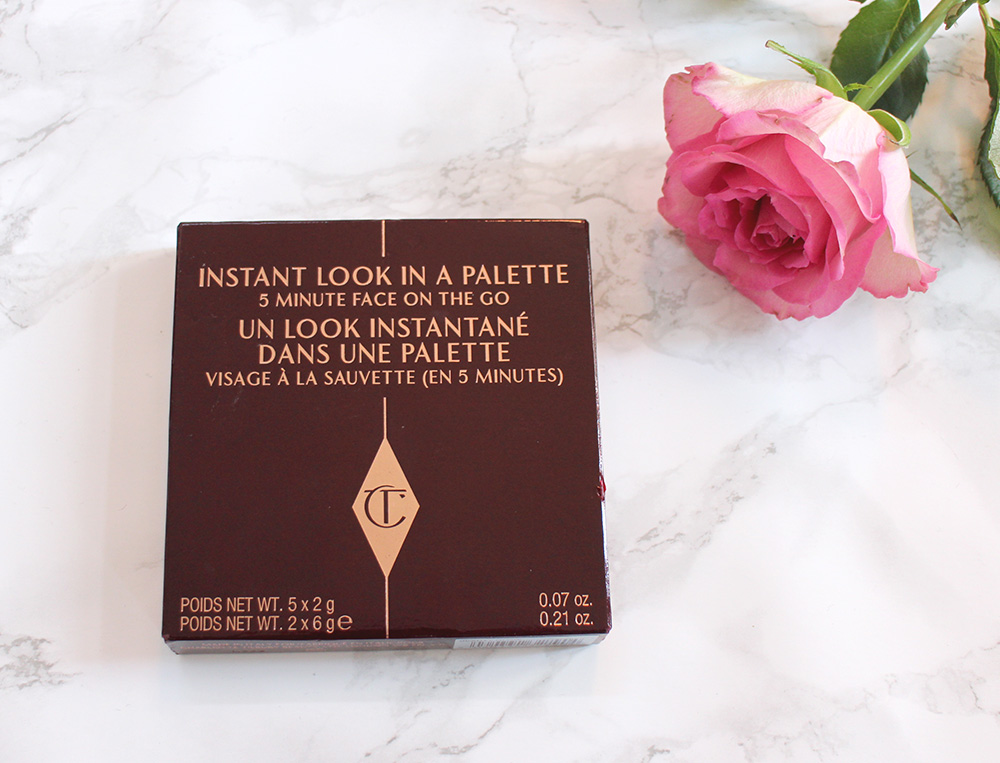 Charlotte Tilbury once said that using her products is like having her 'sitting on your shoulder when you put on your make up, like I'm holding your hand'. and this genius compact palette really does make you feel like that. Especially as each product is numbered 1 through to 7 and has a short one word description of where the product is going too. There are three gorgeous eye colours, two cheek colours, one that could also be used as a forth eye colour , a highlighter and a bronzer.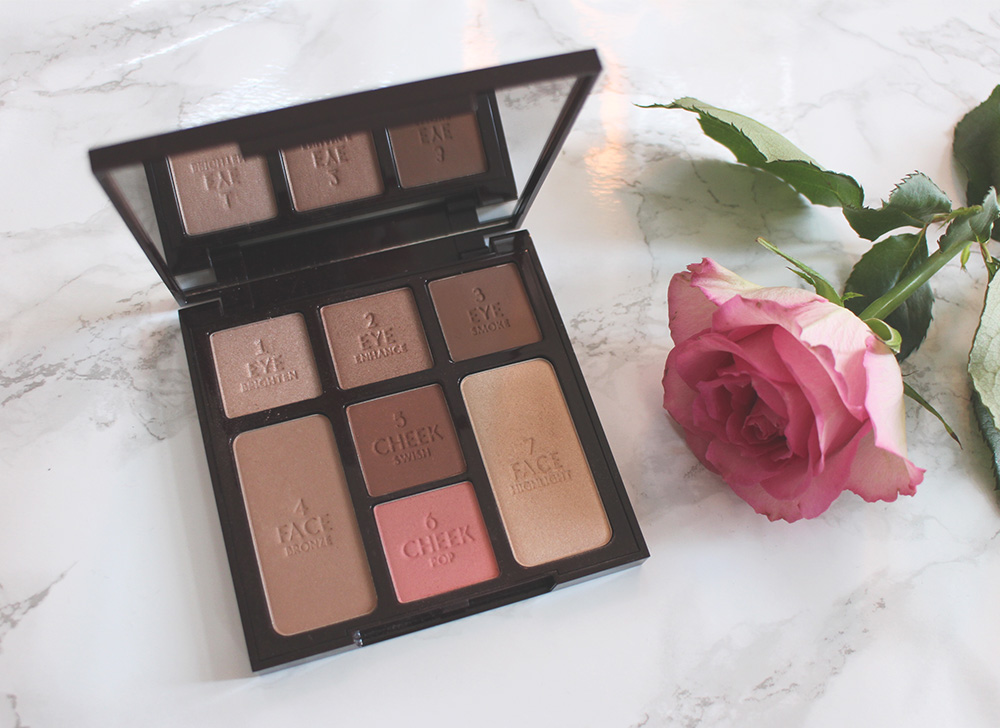 The look is quick and simple and is a look that you can create in only take 5 minutes. It looks very pulled together and is perfect for that everyday vibe. A wash of colour over the whole eye area to brighten the area, Then a dab of the middle colour, which is then also taken under the eye to enhance and lastly for the eyes a smoky colour that just goes in the crease and you can pull this out slightly for a winged effect.
Now for the bronzer which is in the filmstar bronze and glow formula, blend  it well into the hollows of your cheeks, then take the colour under the jaw line, again onto the hollows of your cheeks then onto your forehead blending well into the hair line too. Now for the blushers, start 5 and lightly swish the product over the cheeks. Then pop the lighter and brighter number 6 on the apple of the cheek. The highlighter then goes on the top of the cheeks, just under the outer section of the eye brows, the cupids bow and you can also run it lightly down the length of the nose too.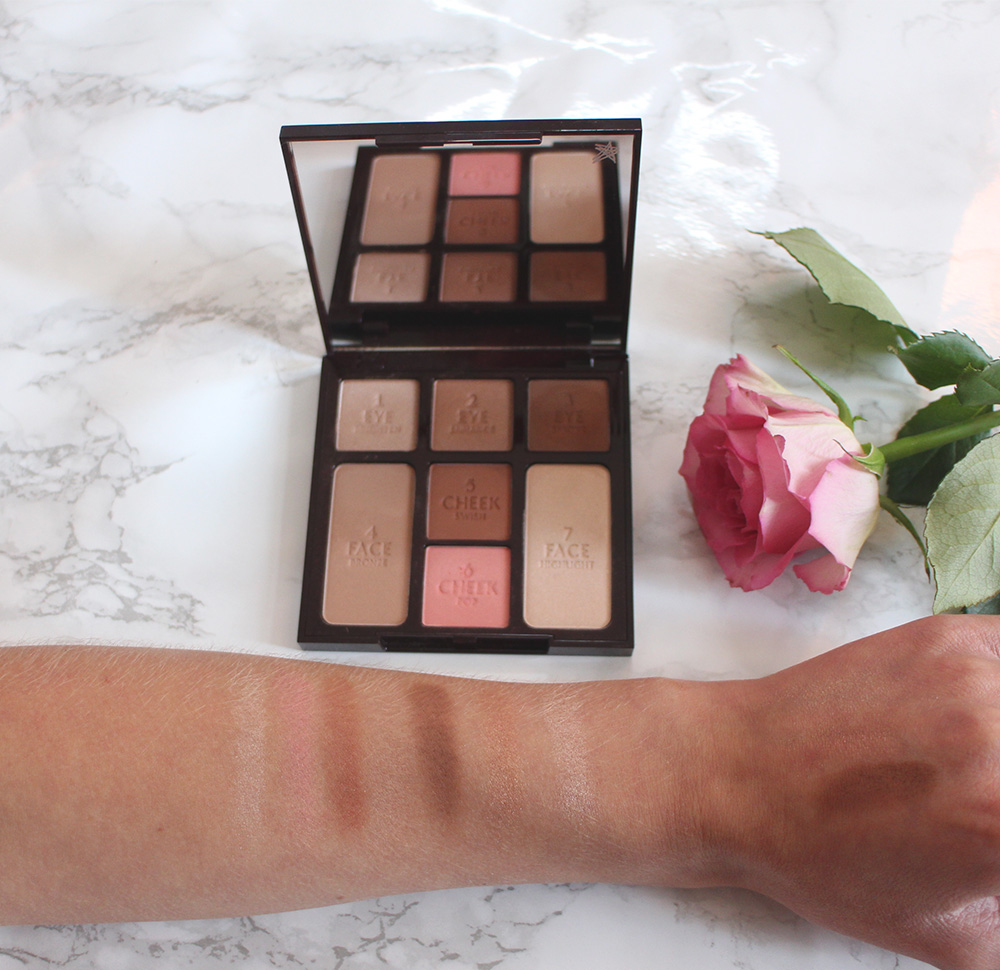 I've found myself wearing this palette a lot recently. The look you get with the palette fits amazingly with a wash of the matte revolution lippie pillow talk. The touch of nude is a fabulous finishing touch. I've also found that the products last really well on the skin too.
Will you be popping down to your nearest Charlotte Tilbury stand to buy this palette or have you already got it? Let me know you thoughts
Happy Shopping