The weather is wet! If you're going to a festival, take a poncho – lunch on a rooftop garden, you might want to take an umbrella, thinking of going to the beach this weekend – forget about it! It's been raining for three weeks and the outside fun has officially been put on hold.
It's even turned a little chilly so why not reach into your wardrobe for that Spring jacket. You know the one you thought you wouldn't need until next year, well at least for the next few days until the weather has gets its act together.
I've been teaming my New Look embroidered faux leather jacket with summer skirts like this stripy one from Oasis, a black Topshop cami with cute New Look white slip on trainers and the mini Michael Kors bag.  It's keeping me warm as well as helping me look a little stylish. I've even popped this Blossoming Gifts Summer Cocktail Bouquet with it to brighten up my look. I love the Lilies, mini Sunflowers, and Stocks. They're so bright and make me happy.
If you're looking to brighten up your dreary day too, get your flowers from Blossoming Gifts!
Stay warm and stylish!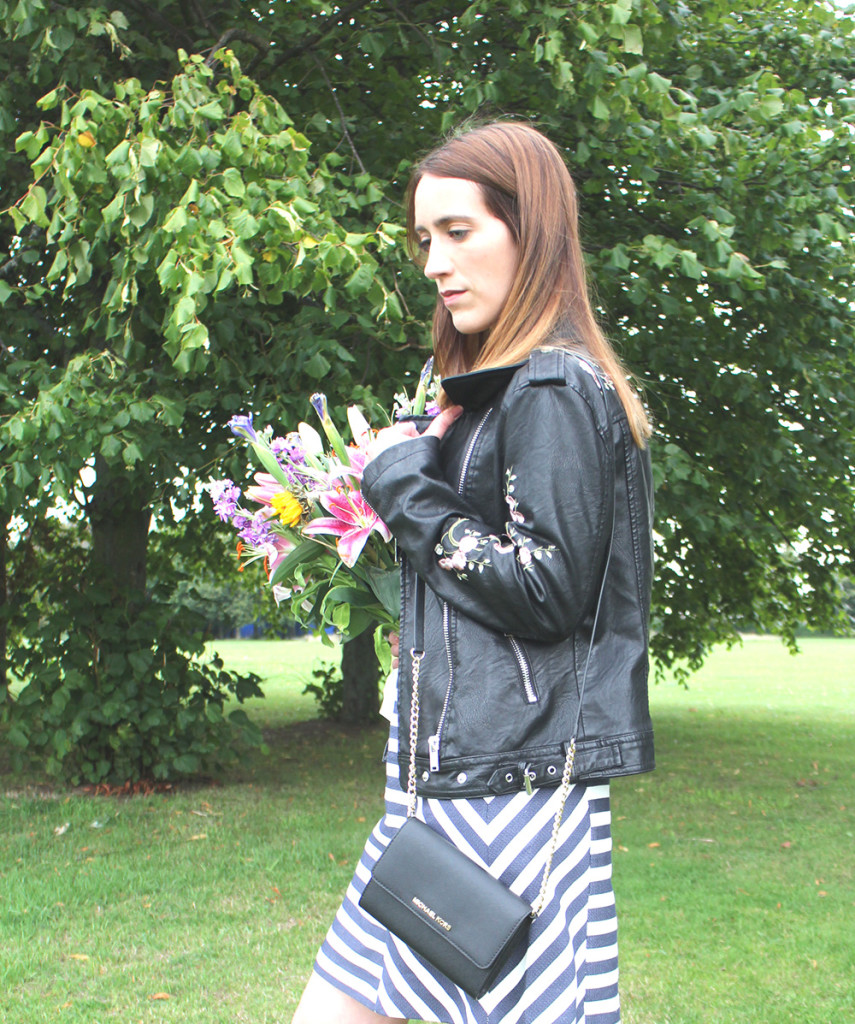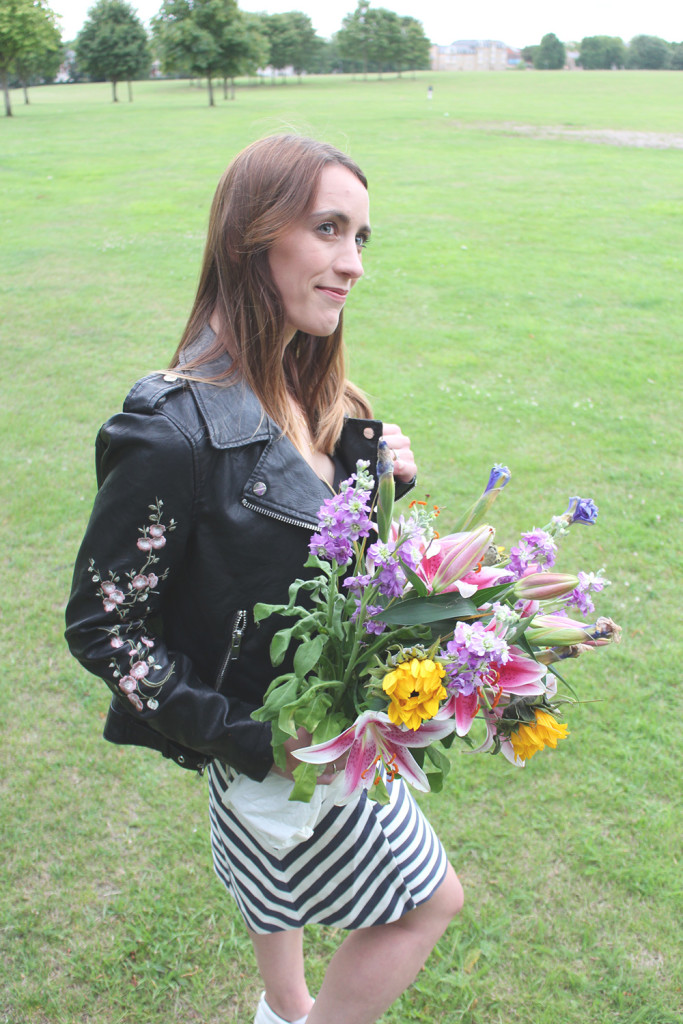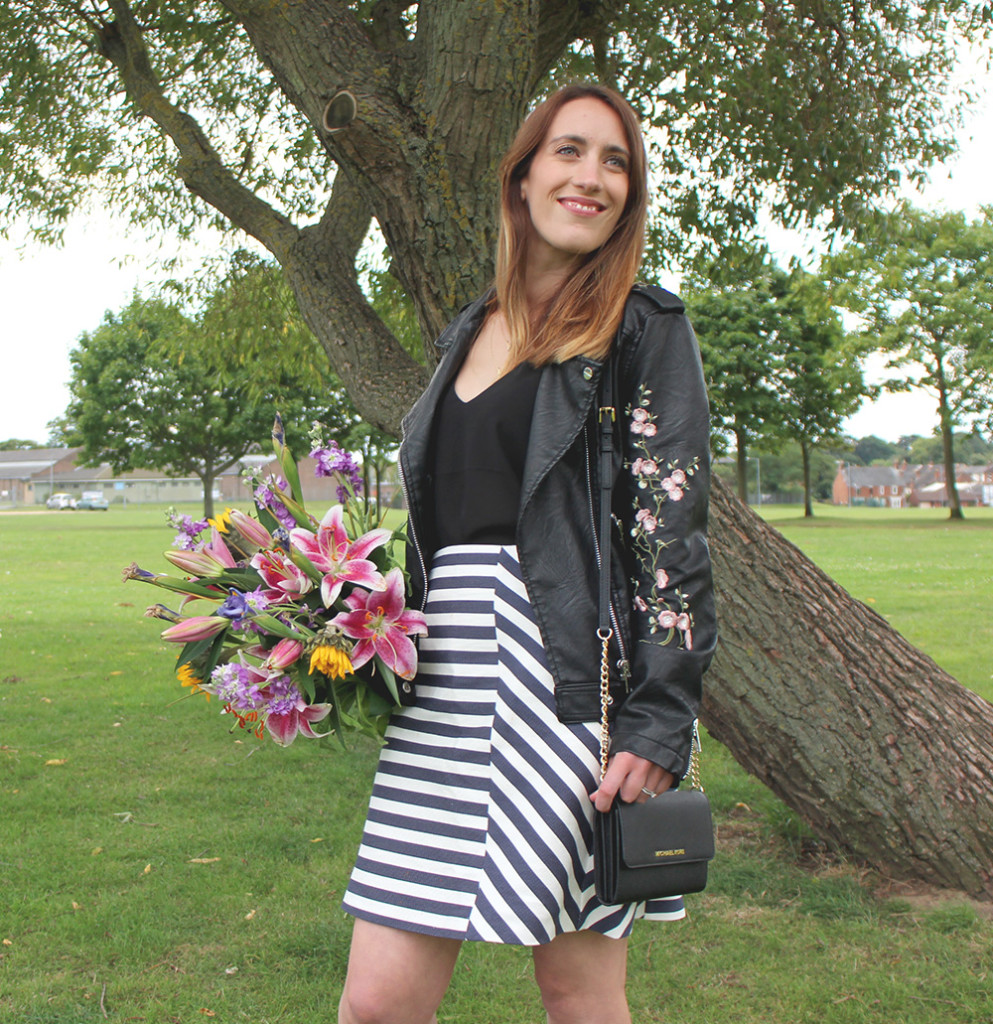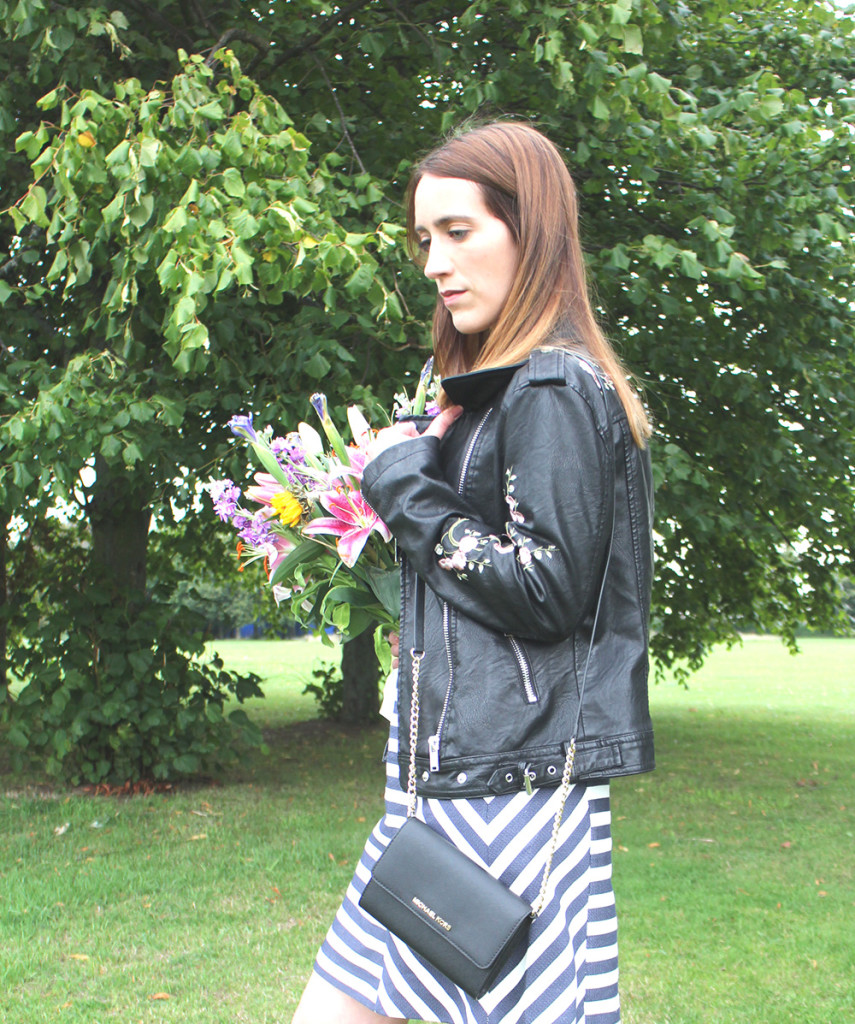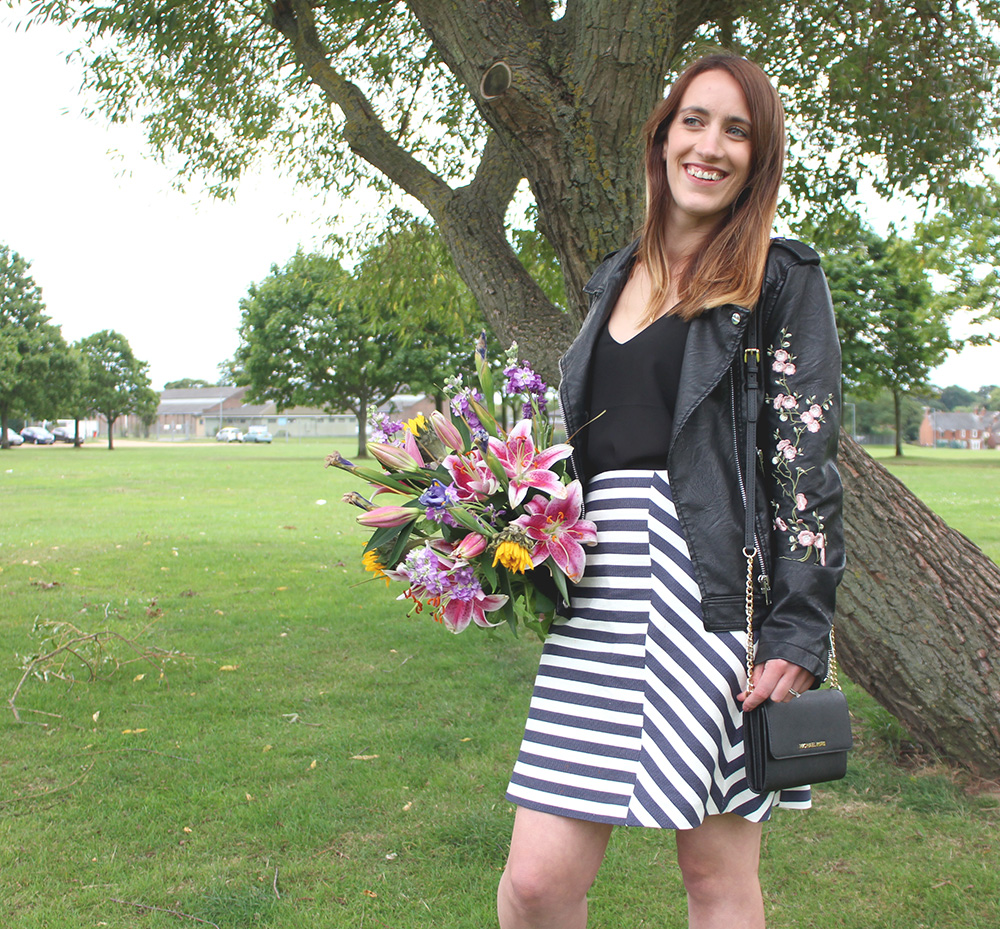 *in collaboration with the lovely people at blossoming gifts