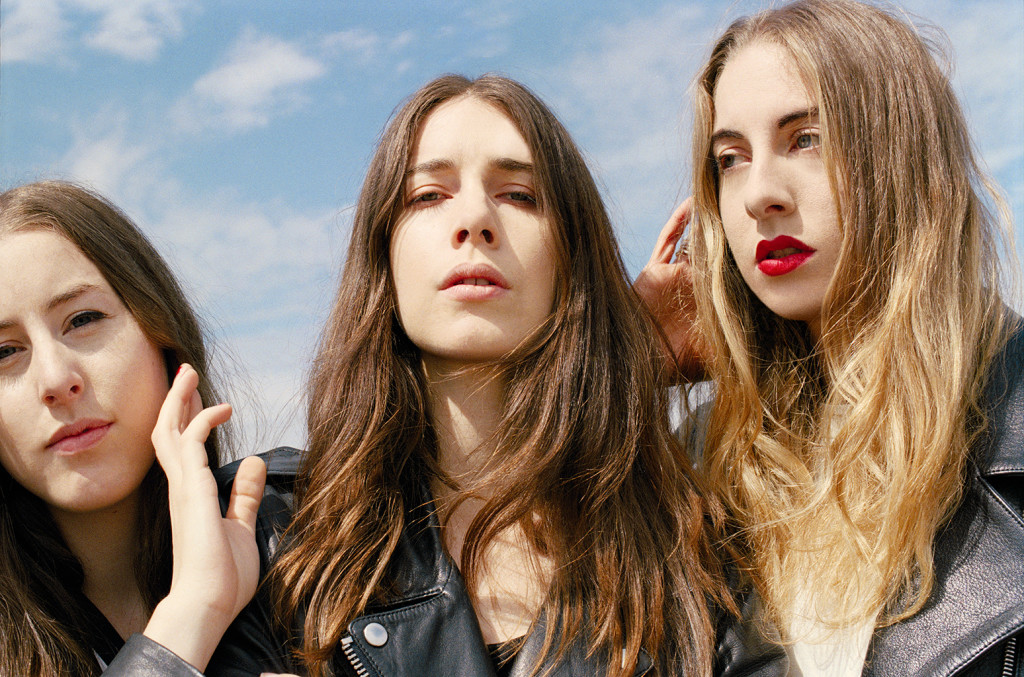 Well hello there! I hope you're having a fab Monday and the weekend treated you well. I had a great time travelling back home to enjoy the street arts on offer at the wonderful Out There Festival. While I was driving back I heard the new single from a band I haven't thought of for a long while, and thought I'd feature them in this week's Music Monday.
The band in question are the girls from Hiam – a trio of sisters who dropped some of the biggest Indie tunes of 2013 and 2014, releasing quite a few singles from their album Days are Gone which were massive hits. They've been away for a few years since then working on new material and side projects, but now they're back with a new album and their single Want You Back.
The track is a huge indie anthem featuring a slightly more refined and dare I say more mature sound from the girls, with jangly telecaster guitars replaced with acoustic guitars and pianos. Don't get me wrong, this isn't a ballad – it's just not the raw indie power that they displayed a few years back. Nonetheless I'm looking forward to giving their new album a spin – it's great to have them back!
Take a listen below and Tweet me and let me know what you've been playing lately.
Happy listening!