Most people spend around 45 years of their life at work and if you have an office job then the impact that sitting down constantly should be something that is thought about seriously. We think about our health outside of work, maybe go to the gym or run in our spare time but thinking about our bodies while we're at work is equally as important.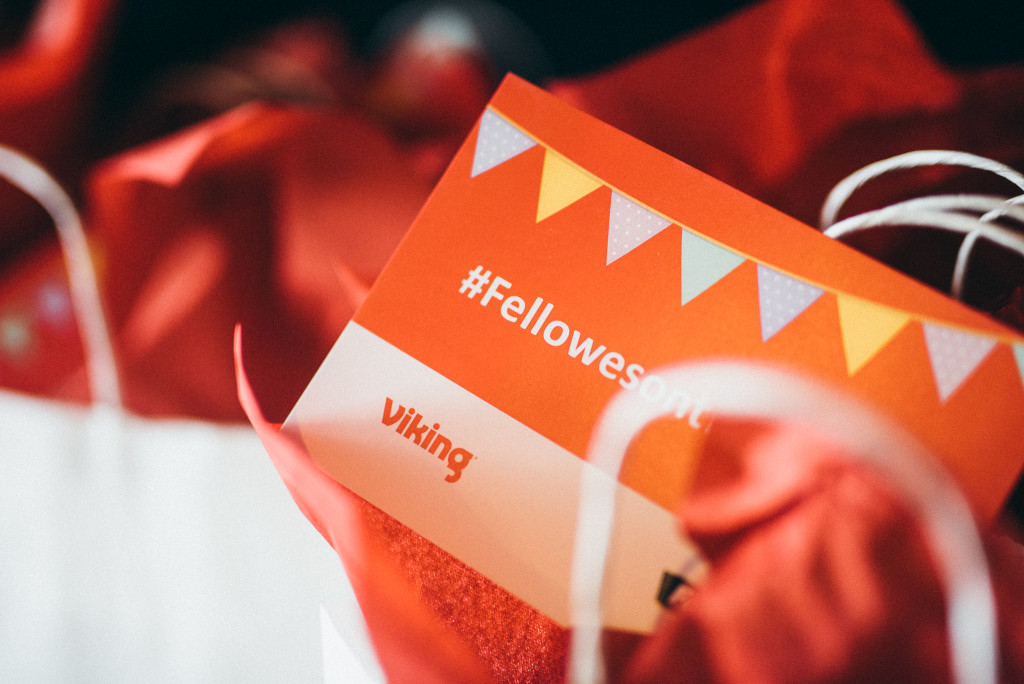 This is something that Fellowes think about a lot and this was obvious when they recently put on a fab event to introduce the new Viking sit stand desks and I jumped at the chance to be involved. The desks available easily adjust to raise and lower so that you can work both seated and standing – that's the key alternating between the two. There have been endless articles about the research on the advantages of using these kind of desks but the main benefits that stood out to me are that it really helps increase productivity while at work and that can't be a bad thing as everyone always wishes the were more hours in the day. It also helps with maintaining good posture too.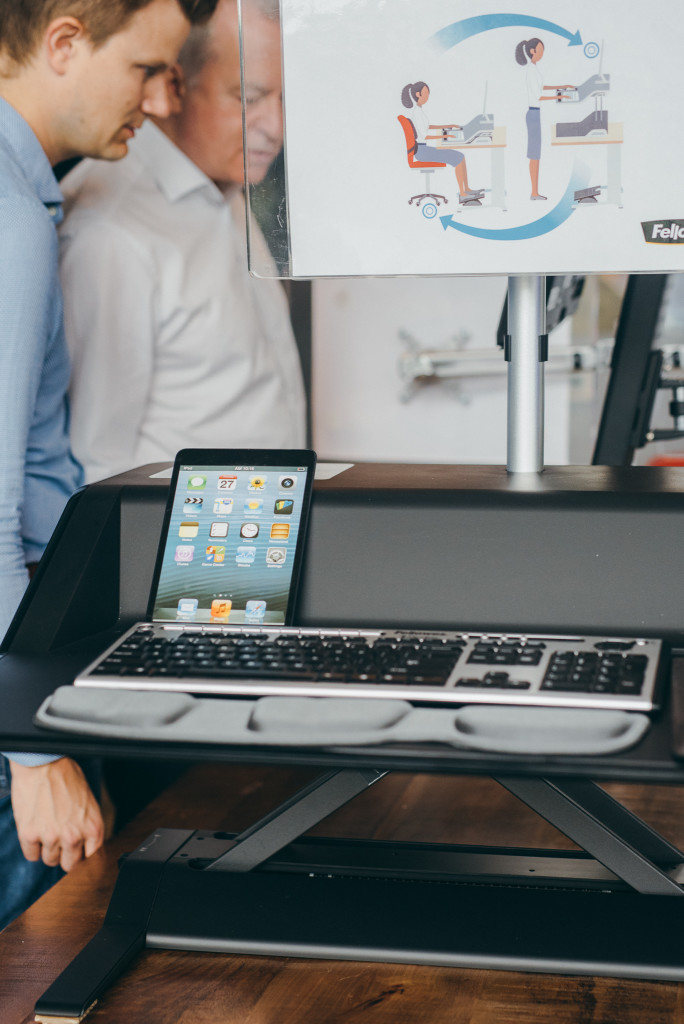 What I didn't know is that using one of these desks can also help reduce the risk of obesity as allowing the movement between sitting and standing makes a person more alert, hence the productivity. This in turn can help you burn 50 more calories per hour and reducing the risk of loads of other nasties like heart disease and diabetes. Bonus!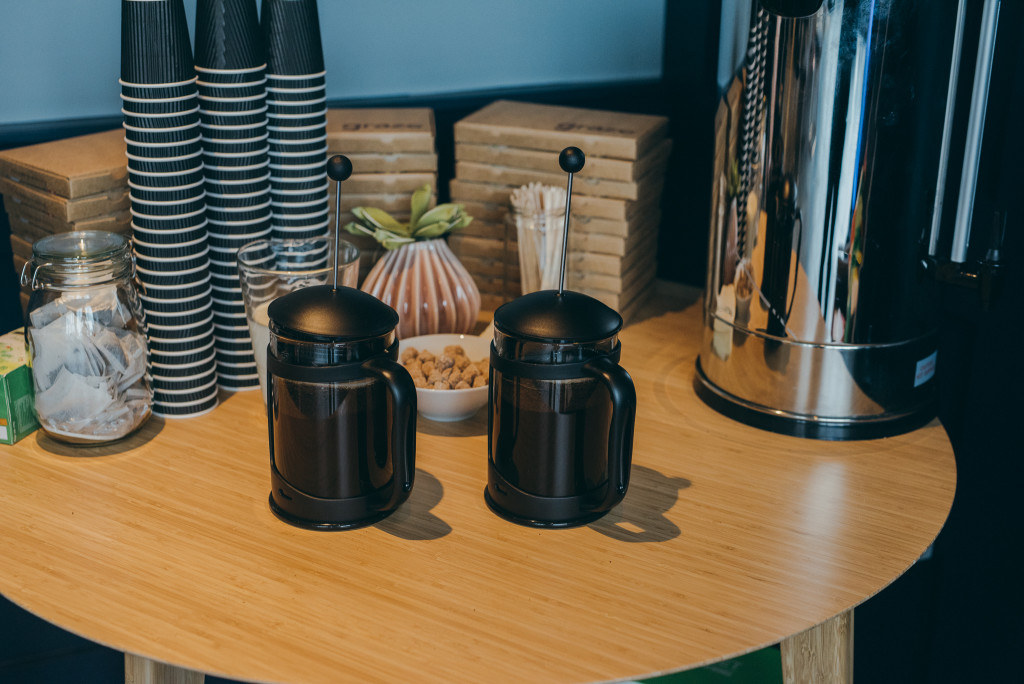 My background in dance has always given me a love for looking after my body so as you can tell this was workshop was right up my street. Fellowes teamed up with Graze box and had also arranged for a smoothie and juice talk where we sampled some of both.  It's important to think about what you eat and drink while you are at work too, while it's easy to snack on chocolate bars and crisps, reaching for a handful of nuts, seeds or dried fruit can be a far healthier alternative and we tried these while we were going around the event too.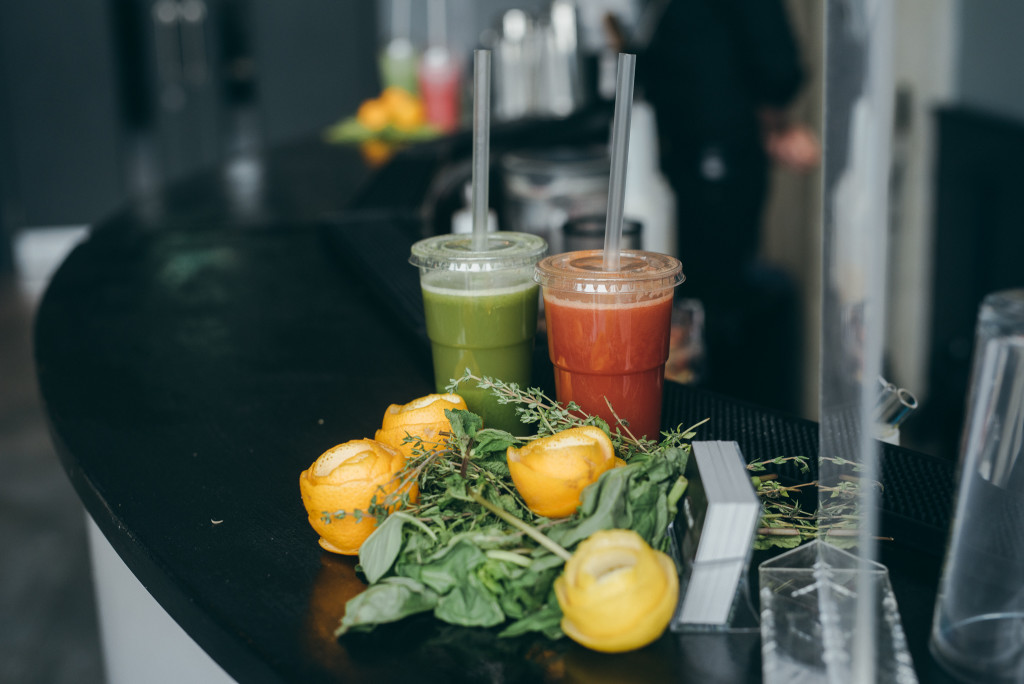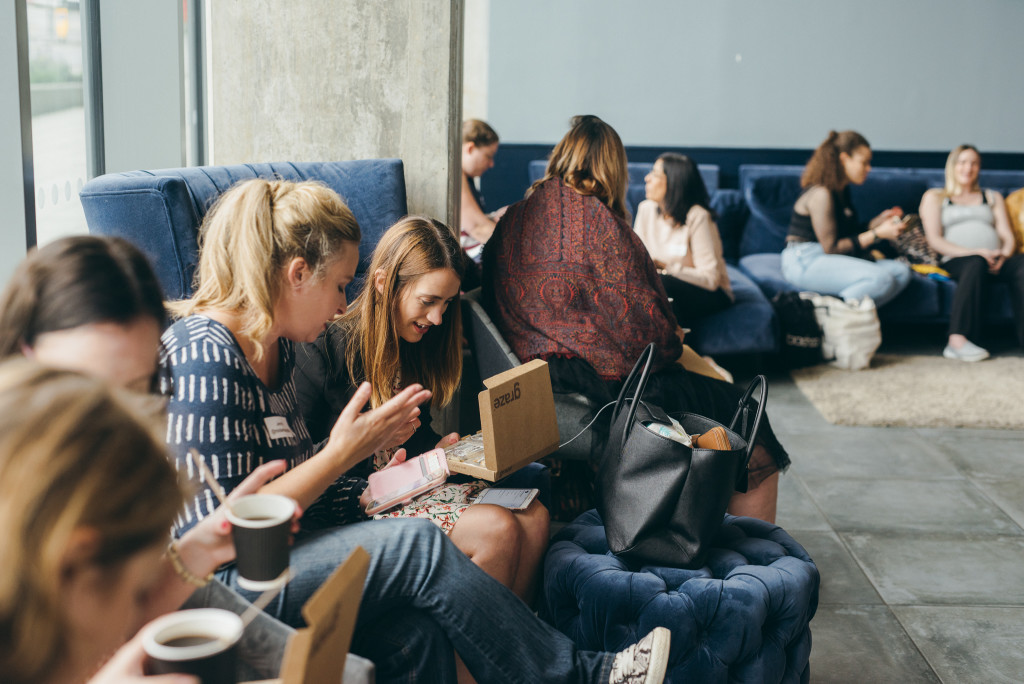 One thing that is often overlooked is your mental health and managing your stress levels in the work place is really important. Fellowes teamed up with a fitness instructor that taught us some simple stretches and breathing techniques that can help with short term effects of stress. Stretches help to loosen up muscles, prevent injury and will help with posture too. It's all relevant!
The last people that Fellowes had on hand were some massage therapists who were giving shoulder, back, and arm massages.  It can be the perfect way to unwind.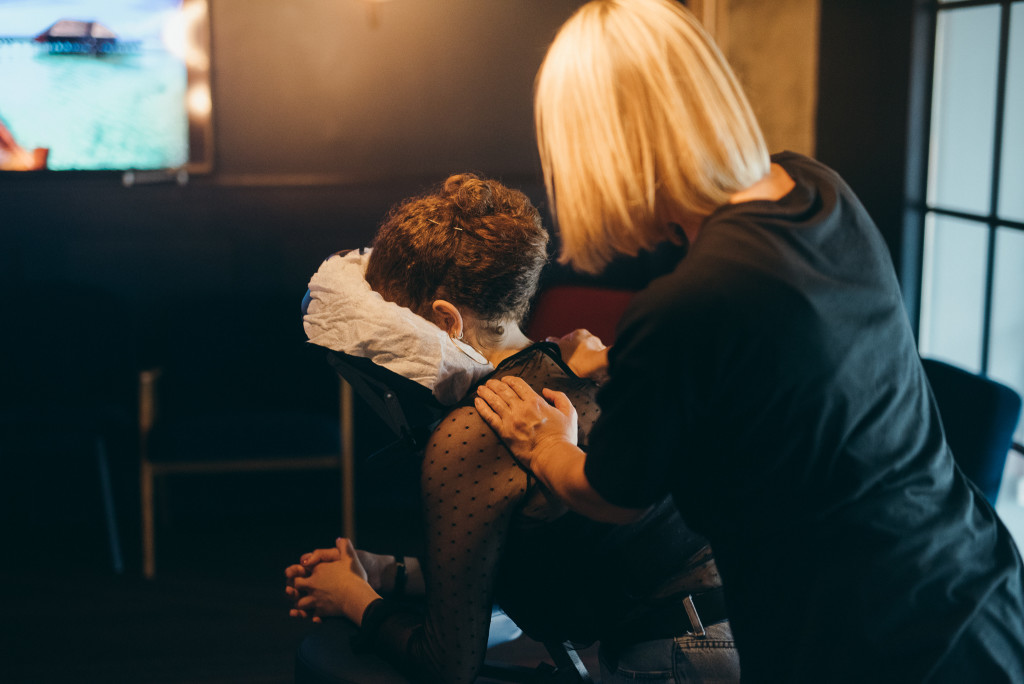 Overall I loved learning about the new sit stand desks and I've already started to put a few of the tips that I learnt in the workshop into practice in my own life.
Tweet me and let me know if you've tried a sit stand desk in the comments below.
Happy working!

*All photos taken by Elouisa Gergiou