The Dreamers Ever Leave you
This week saw dancers from both The National Ballet of Canada and The Royal Ballet collaborate on a new piece by Canadian choreographic associate and former Royal Ballet Apprentice Robert Binet. The piece, The Dreamers Ever Leave You is to celebrate Canada's 150th Anniversary, a huge feat. Binet took a short piece that had been created while working with Wayne McGregor that was inspired by Canadian painter Lawren Harris, of beautiful yet simple landscapes and built on this. The site specific piece was originally set in a Canadian gallery that had a major Harris exhibition on show. When this collaboration came up at the Printworks, this seemed like the perfect piece to rework and set there and they weren't wrong.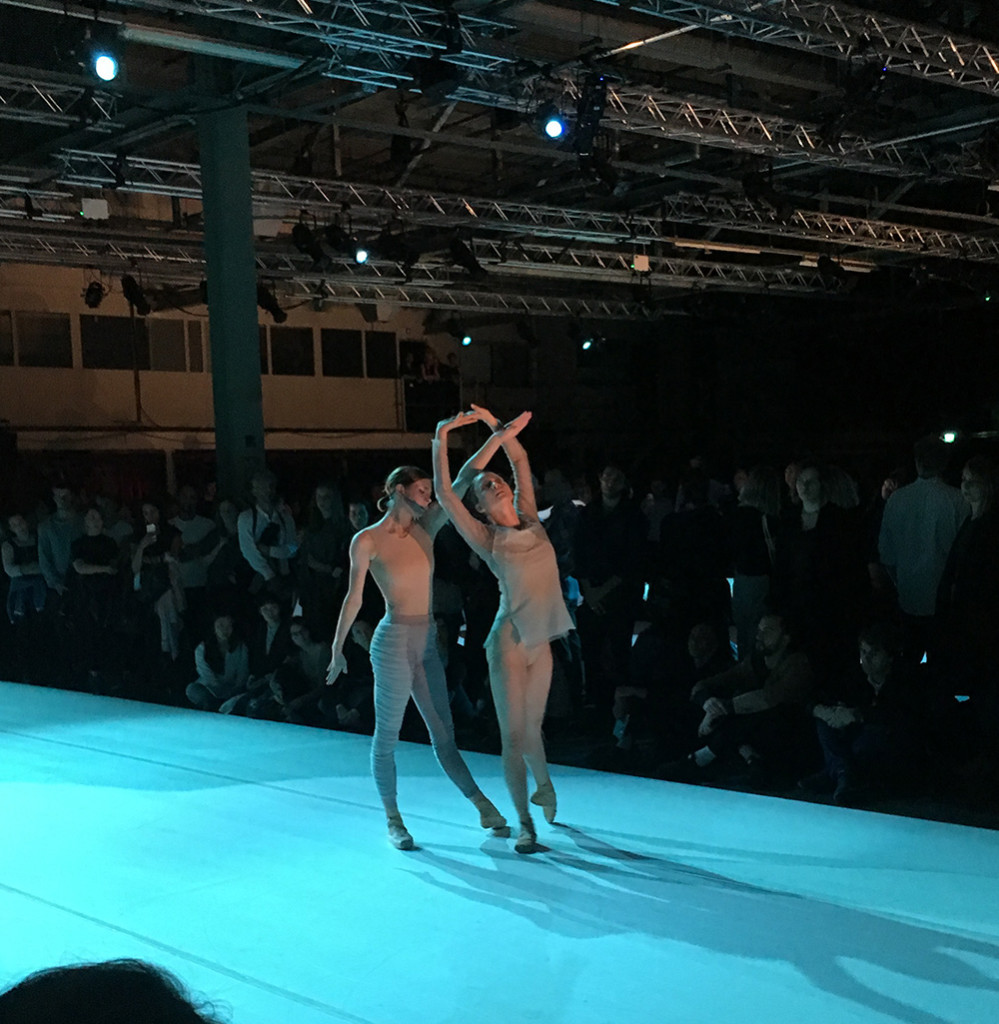 The heat as you walked into the space hit you first, but this was to keep the dancers warm so that there were no injuries during the performance. Three flat stages were set in the darkness on the ground floor of the Printworks. The blue and yellow lighting set the tone of the piece and had the essecence of the Harris paintings with shadows of the 13 dancers moving across the walls.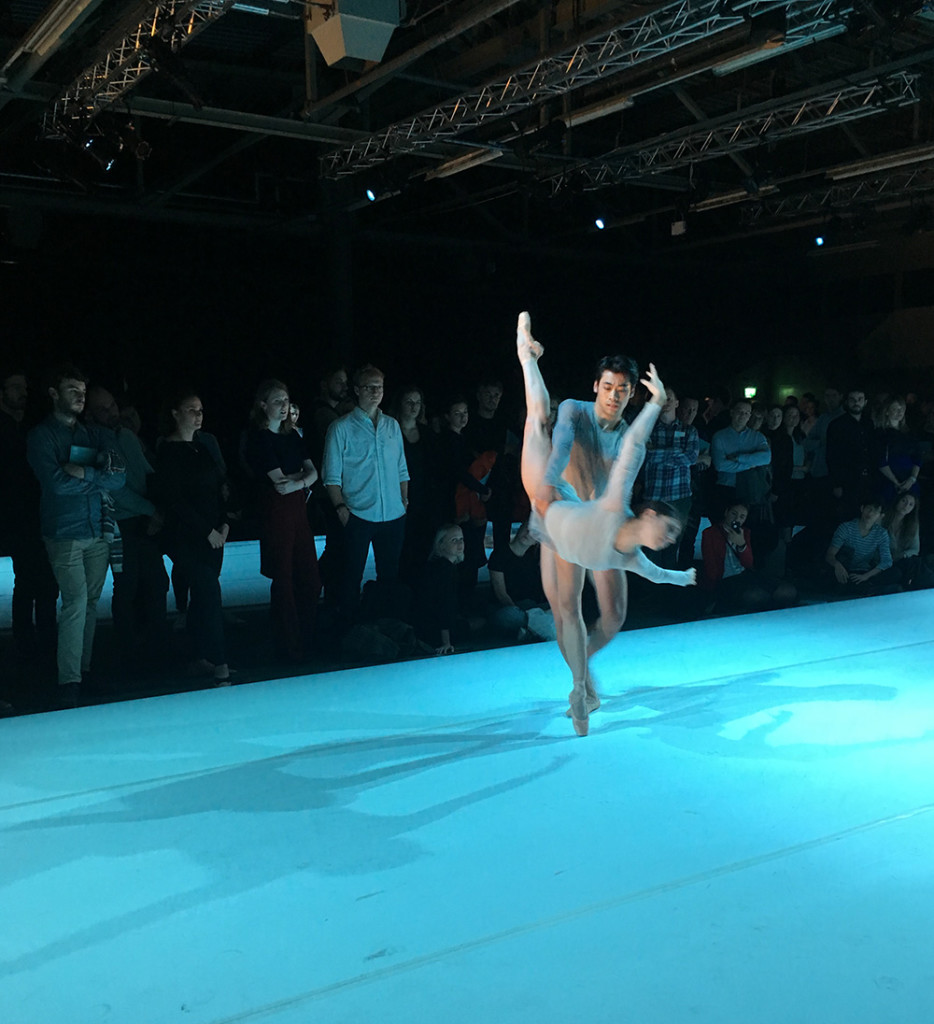 The beautiful live hypnotic score was created and performed especially by Lubomyr Melnyk, and it lulled you into a meditative state before building with a stunning and emotional reprisal.
The performance cycled three times, each section lasting 45 minutes with the dancers working hard. The audience was as close to the performance space as you could get, with the likes of principles Francesca Hayward, Alexander Campbell, Yasmine Naghdi, Heather Ogden and more dancing just feet away which was a rare treat. So close in fact that you can feel the heat and see the sweat coming off the dancers as they brushed past you and moved between the spaces to their next section or to rest and catch their breath.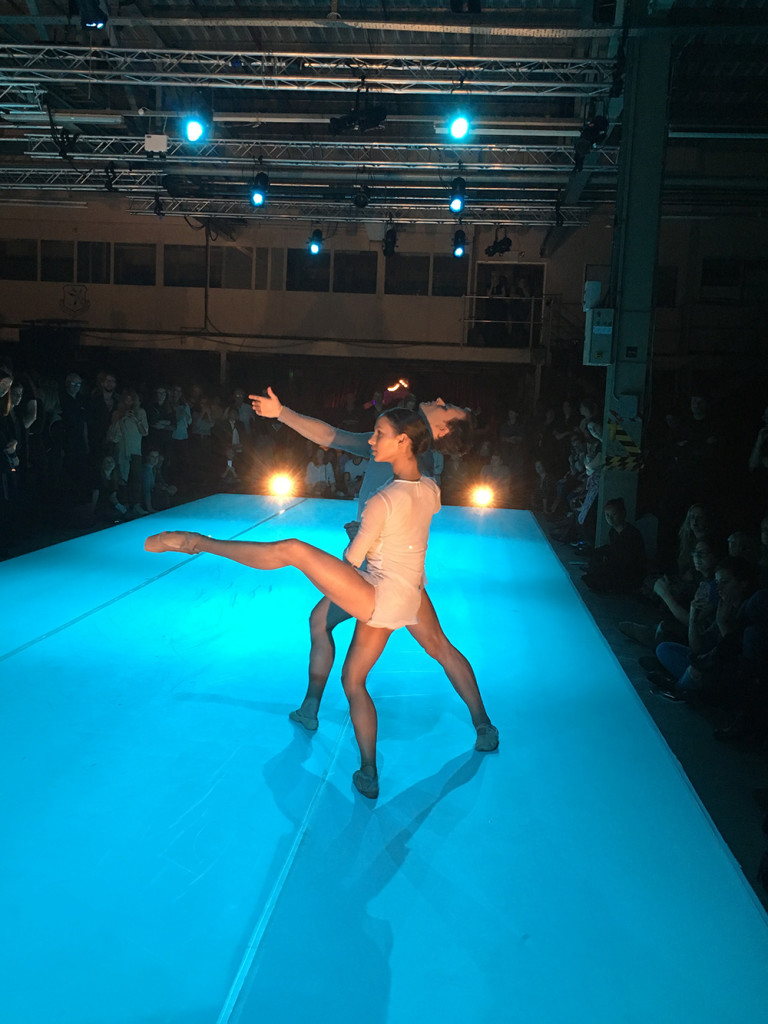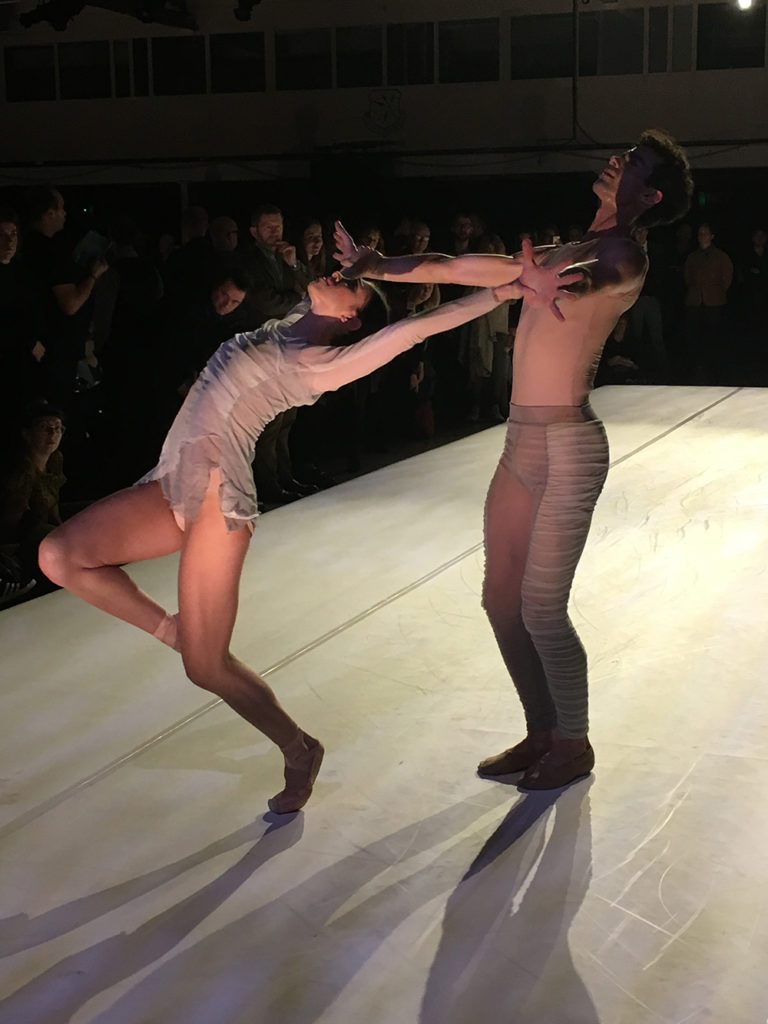 It was an interesting mixture of performance and behind the scenes movement and ritual.
Separately the individual elements of this piece were beautiful and highly technical but together it became an immersive bubble that you were allowed into for a short amount of time. I enjoyed this insight into both companies and I went away feeling inspired by this moving and once in a life time experience.