Clarins is a company that keep up with trend but that don't scrimp on style and substance and they still manage to keep their products affordable. A new release from Clarins makes me excited for what's to come and to try their new products so when this new Graphic Collection for Autumn/Winter dropped through my door I had to sit and try everything out straight away. Here are just a few of the products from the collection that I've been loving.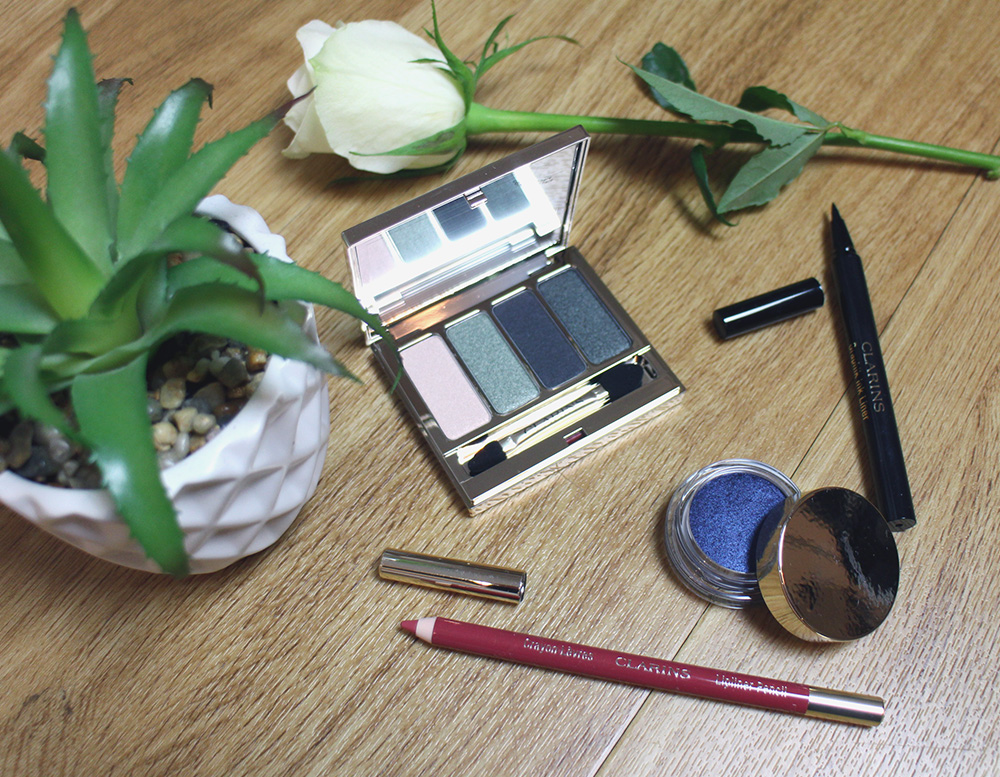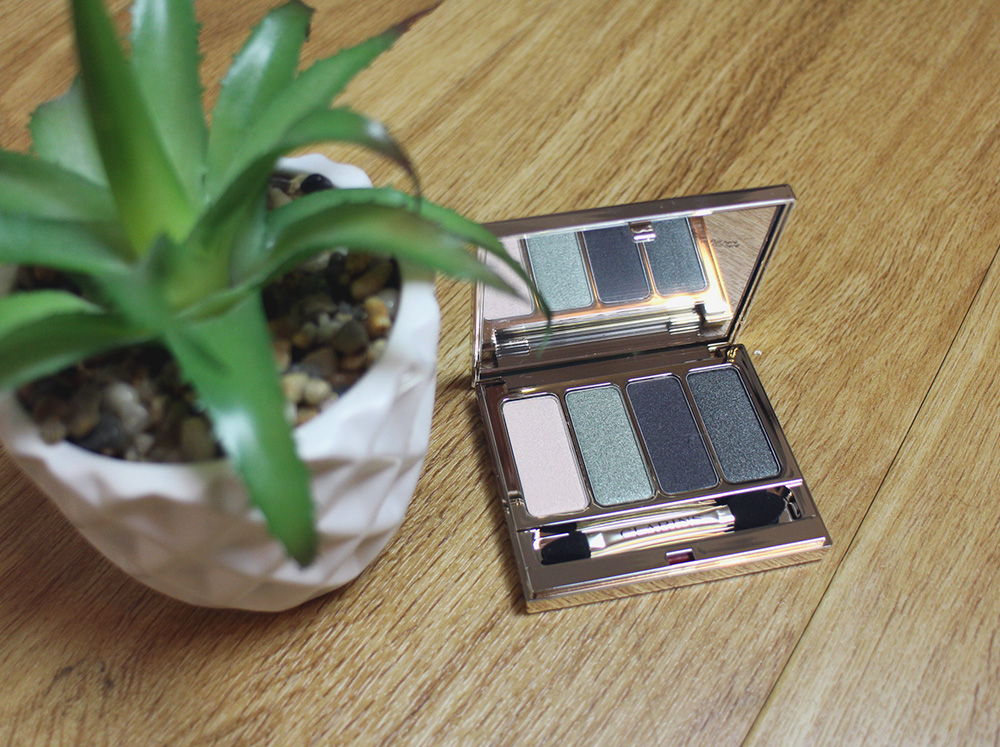 4-Colour Eye Shadow Palette in Forest
The eye shadow palette is beautiful with the reflective outer packaging. It's full of different shades of greens which work well for both green eyes and brown. The pigmentation is really great too, especially if you build the colour up with a flat packing brush. I especially love the deep colour on the end. With a black graphik eyeliner lining the eye, it looks amazing.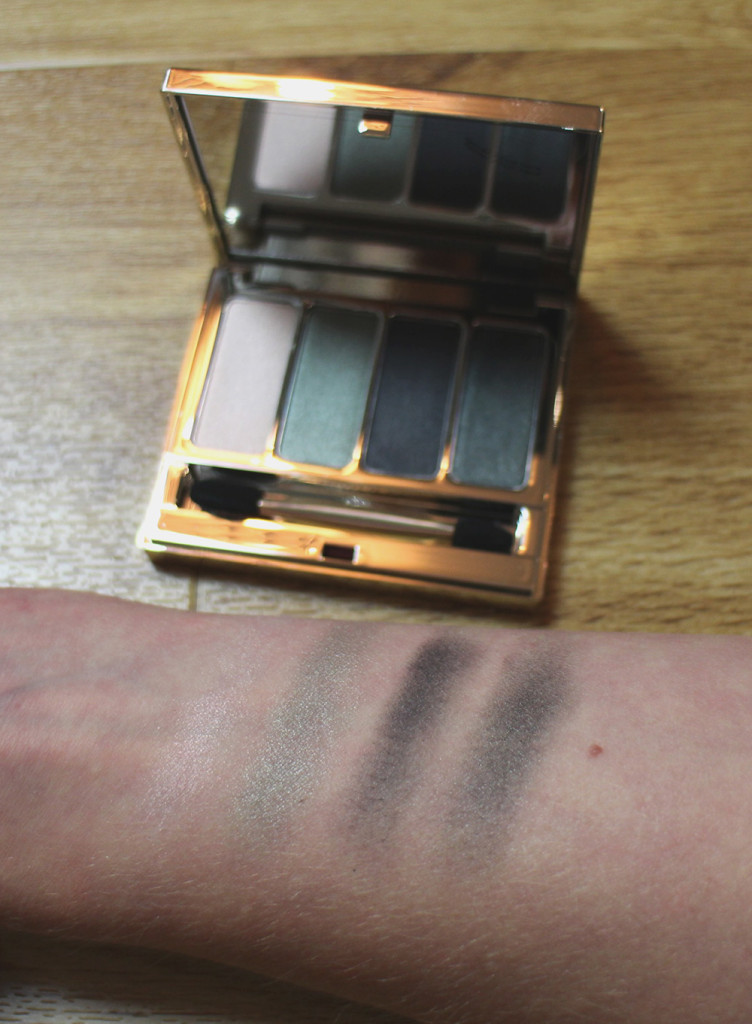 Iridescent Shadow in Midnight Blue 
The most stand out colour in this collection for me and the product I was most excited to try out is the Ombre Matte eyeshadow in Midnight blue. The packing on this individual eye shadow is gorgeous with the rose gold lid and the heavy glass container. The pay off on the actual product is great, I love smudging it out on the lower lash line for a sophisticated look. You can also pack this colour on the lid for a more intense look. So amazing especially on blue eyes and it's one that I'll keep on going back to again and again.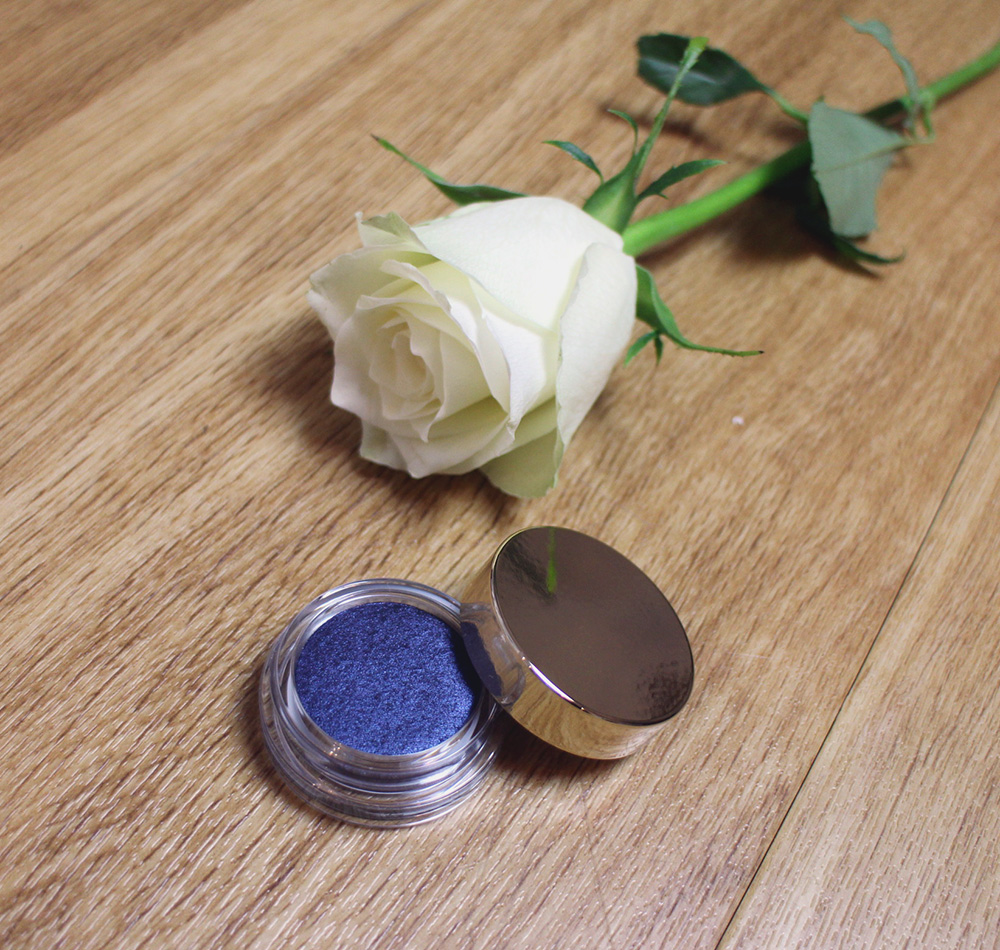 Graphik Ink Eye Liner 
I've really enjoyed using the Graphic Ink eye liner pen from this collection. Eye liners can be really difficult to use but the pens are some what easier. One of my favourites is the soap and glory pen and this reminds me of that but it's a little harder and easer to use. There is a little bit of movement to it and this makes it easy to use, to get a good thin line and to build it up if needed. The colour looks intense and dries down quickly. It's also really long wearing but even better than that is that it's easy to remove too.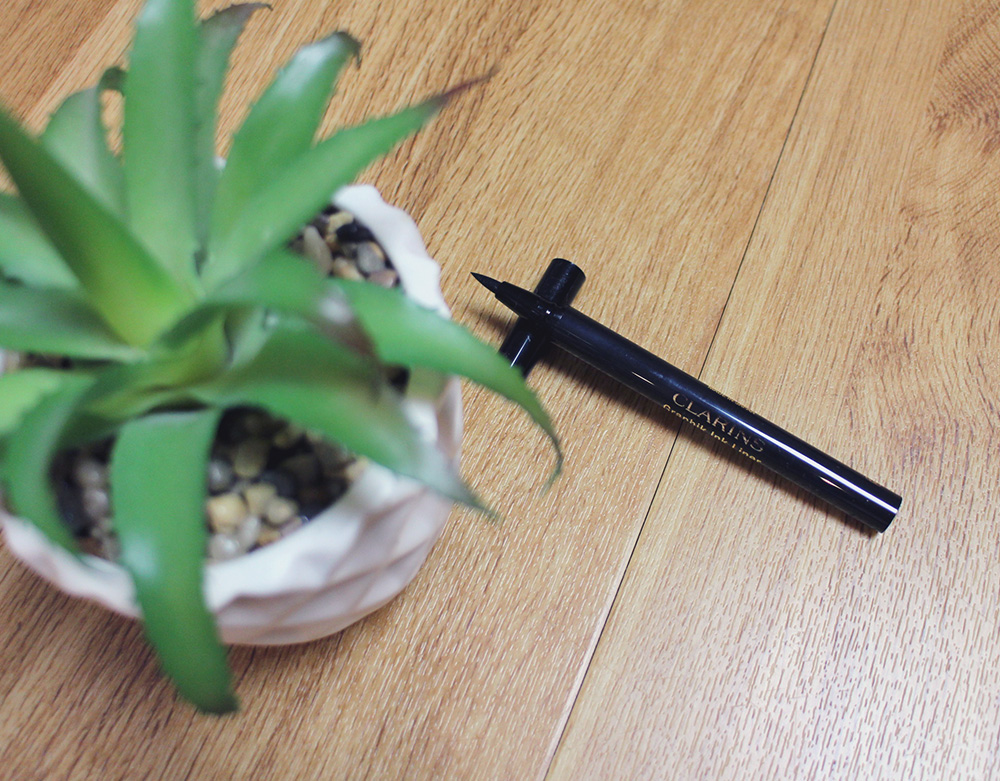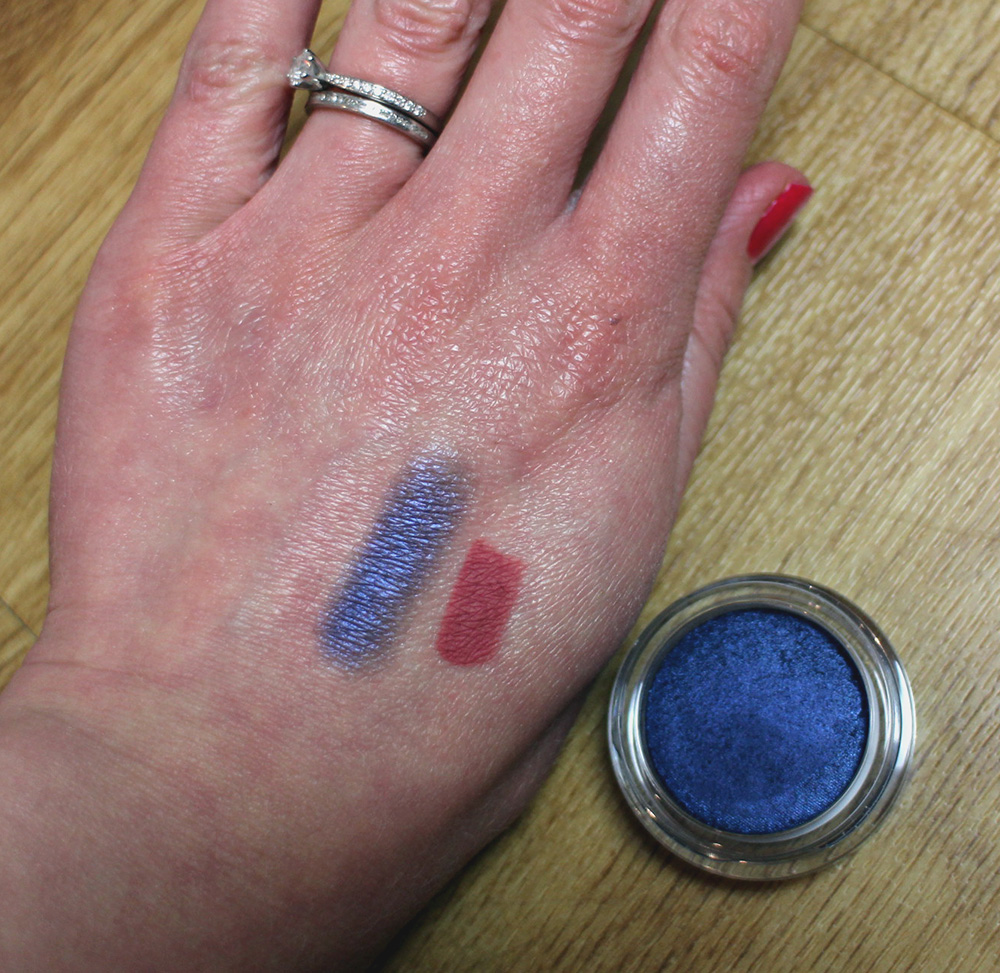 Lip Definer in Roseberry
Last but by no means least is the lip liner. I've been wearing this in Roseberry lip definer but this comes in 4 other colours, nude fair, nude beige, nude mocha and red. It's infused with jojoba oil which makes it easy to go on but it can bleed a little. I do find that layering this product after blotting helps with this though. I do mostly love this colour on it's own with a little lip balm over the top.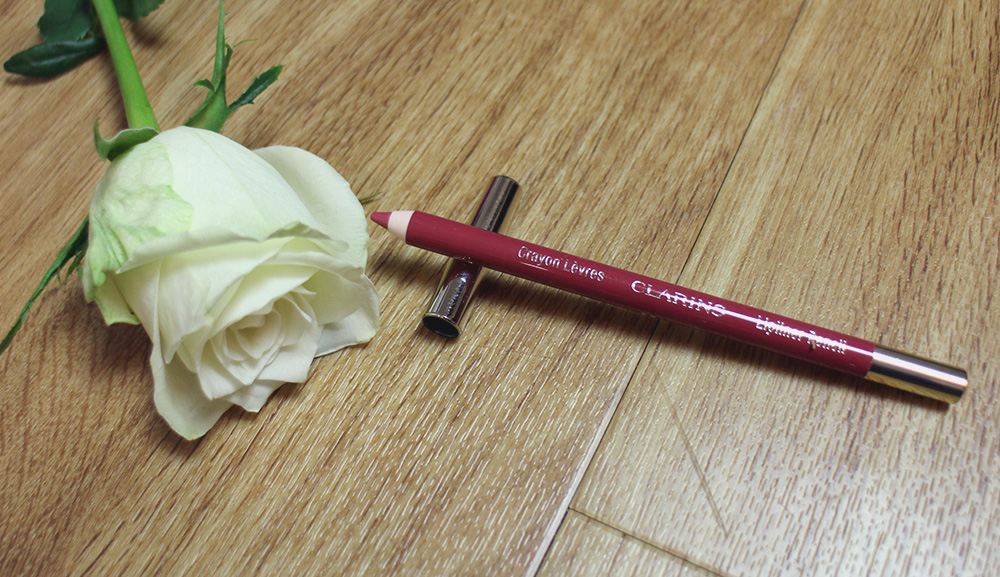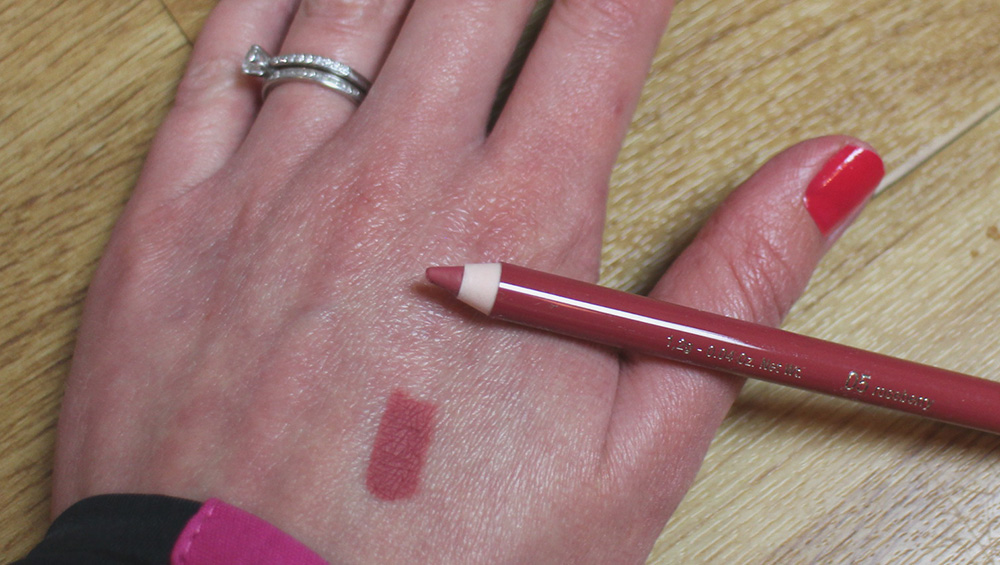 Overall the collection is really pretty and I've really loved wearing it. Have you been loving the Graphik Collection from Clarins and if so what products have you been wearing? Let me know over on Twitter or in the comments below.
Happy Shopping!