Sometimes I'm lucky enough to be invited to some cool media events and this one was one of the coolest. One of my favourite places to shop are supermarkets especially when I'm looking for a bargain but I still want it to be wearing clothes that look and feel good.
F&F had their press event in the heart of London to showcase their Spring/Summer 18 collection, there's not a piece I didn't like.  They had a mens collection which was cool and a kids collection that was ultra cute but what I was really interested in was the ladies collection.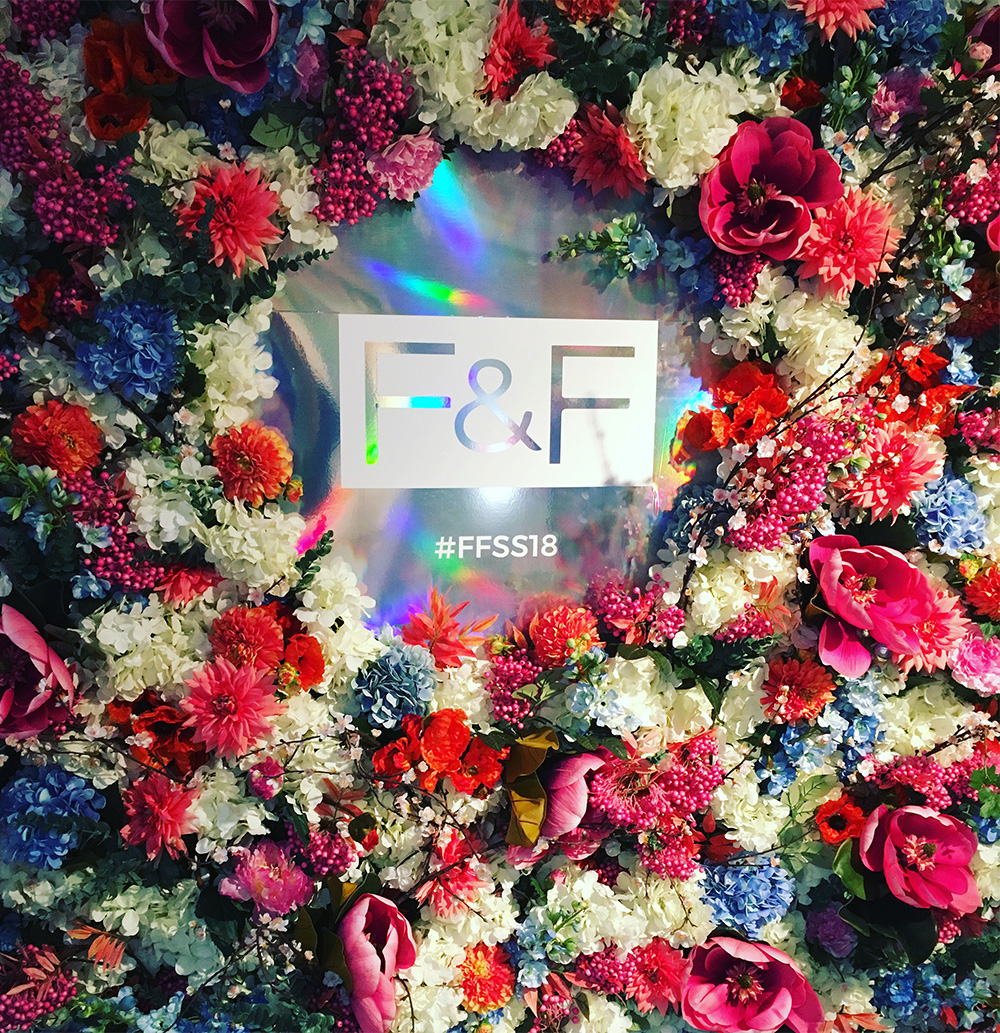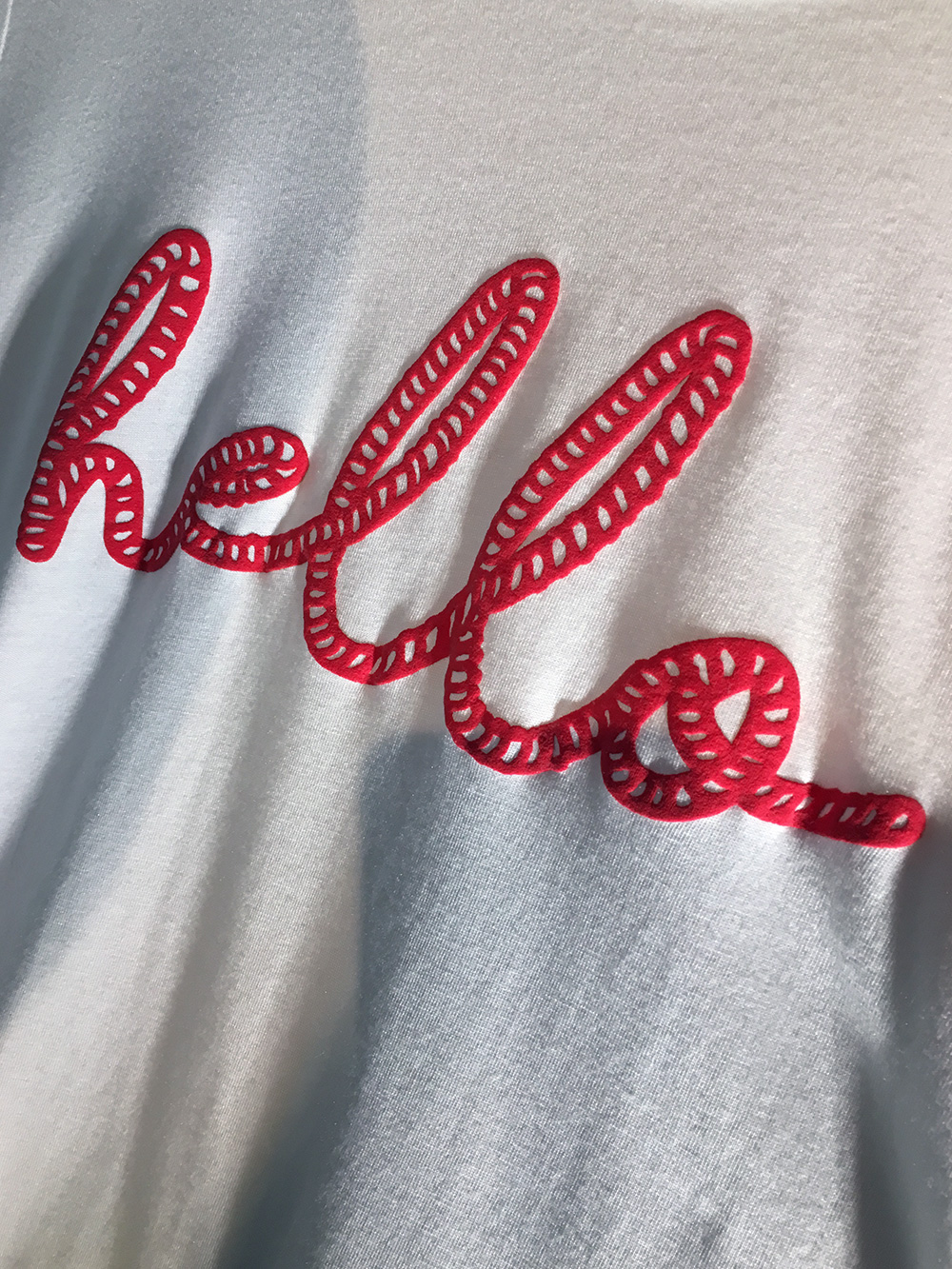 I loved the typography printed t-shirts especially this Nautical rope themed Hello. I could see myself wearing this in the sumer with a pair of denim jeans or a skirt and trainers and maybe sunnies. They've been so big this season and they're sure to go into the Spring/Summer season too.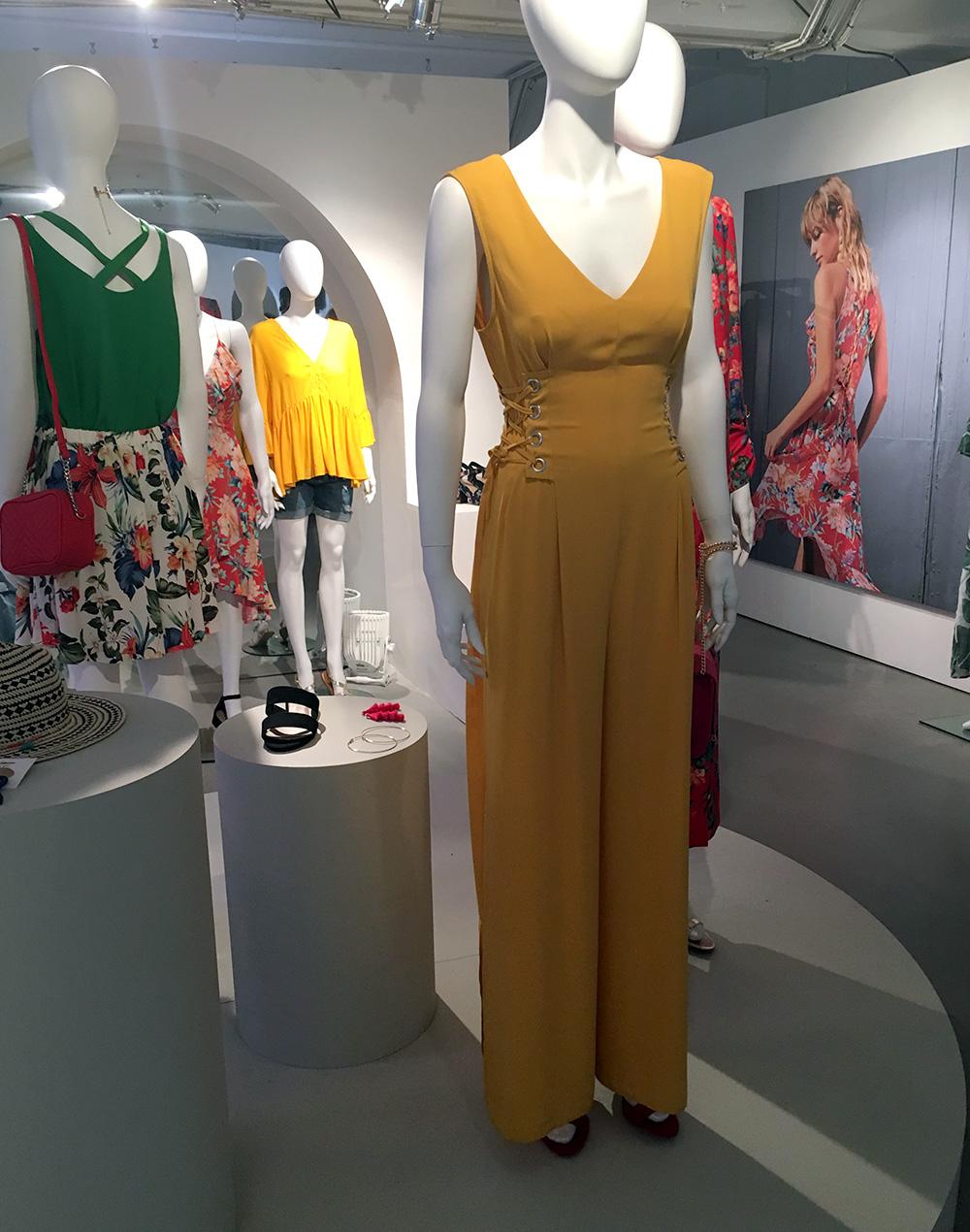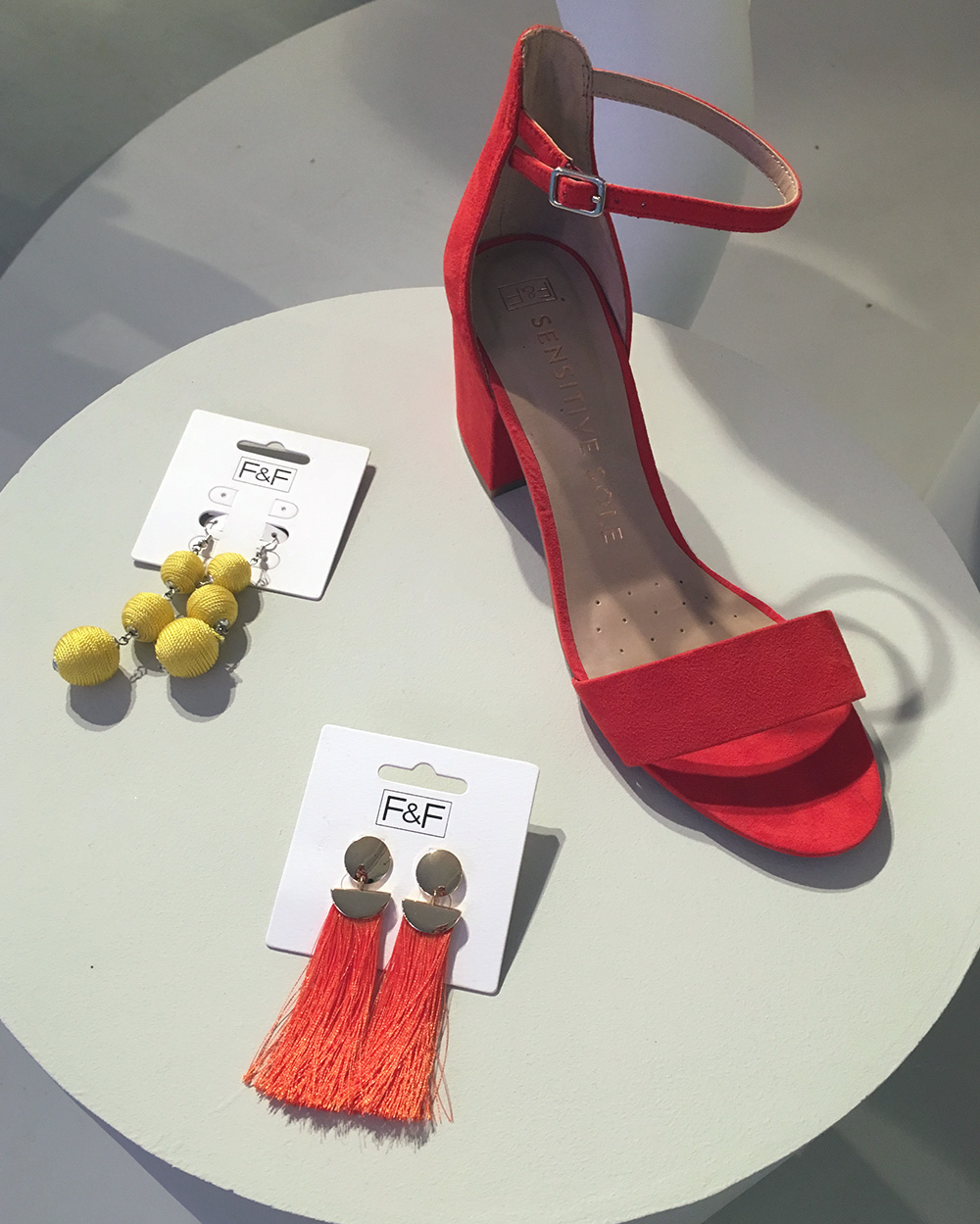 Bright Floral prints, big bold accessories and flowing material seemed to be a big trend that is sticking around and F & F have done their version amazingly. This trend suits everyone and it looks gorgeous. I love this bright yellow jumpsuit with the tie sides. So pretty!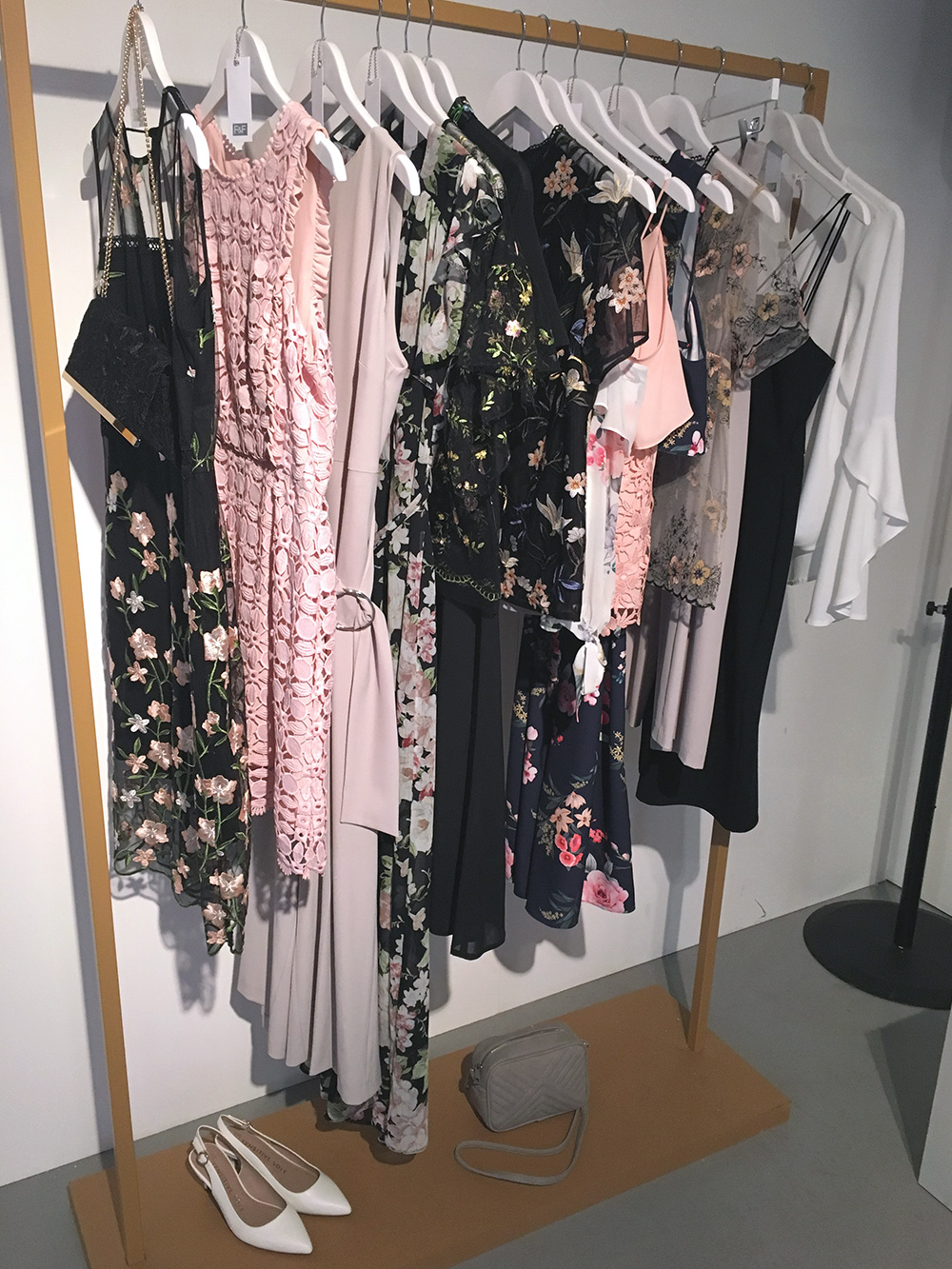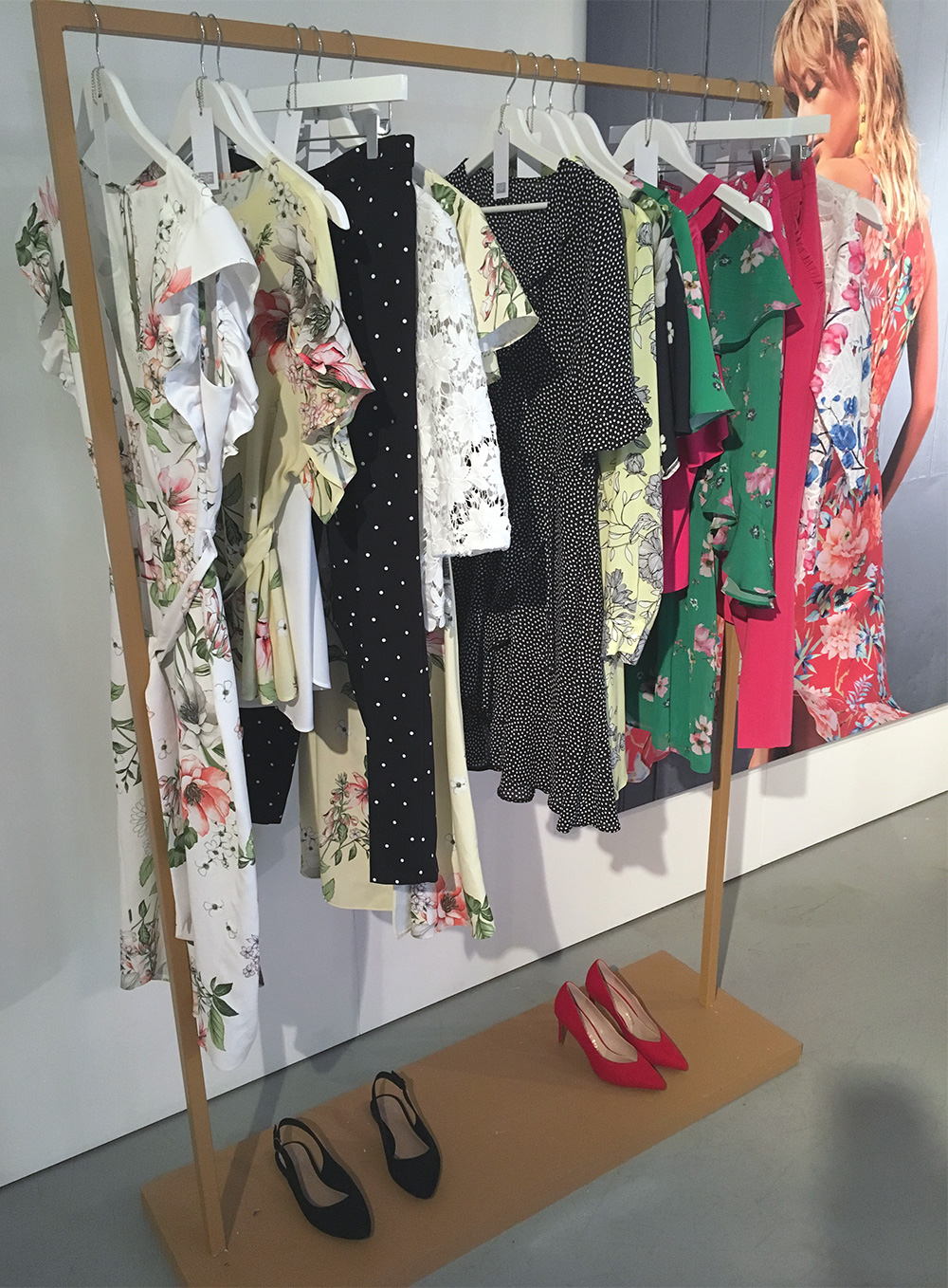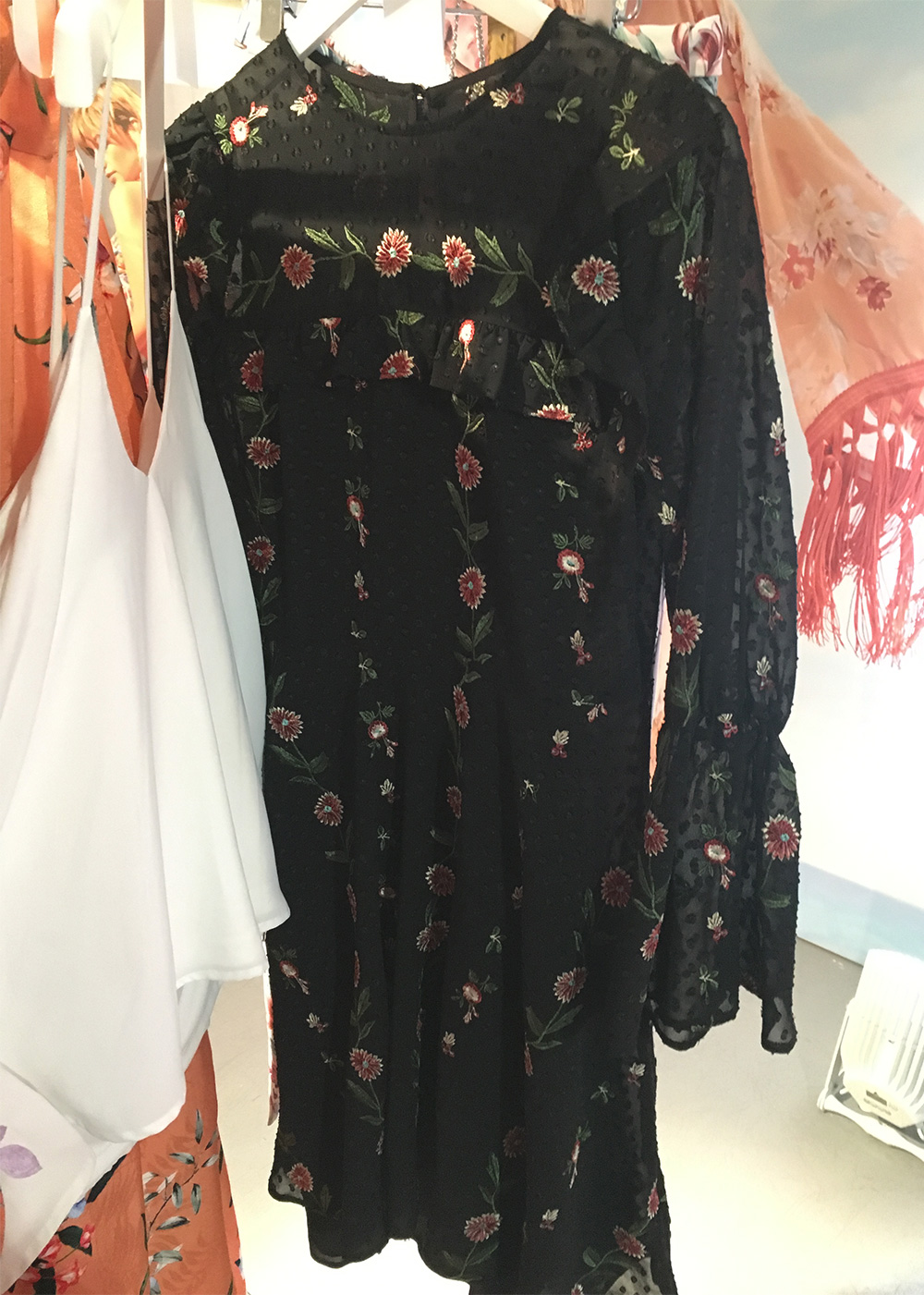 I love unusual yet versatile floral dresses in different textures so this collection was one that I loved – some of the darker items you could even wear now in Autumn/Winter with a cardi, leggings and boots. A stand out piece for me had to be the black and white spotty tapered trousers – they're going to fly off the shelves.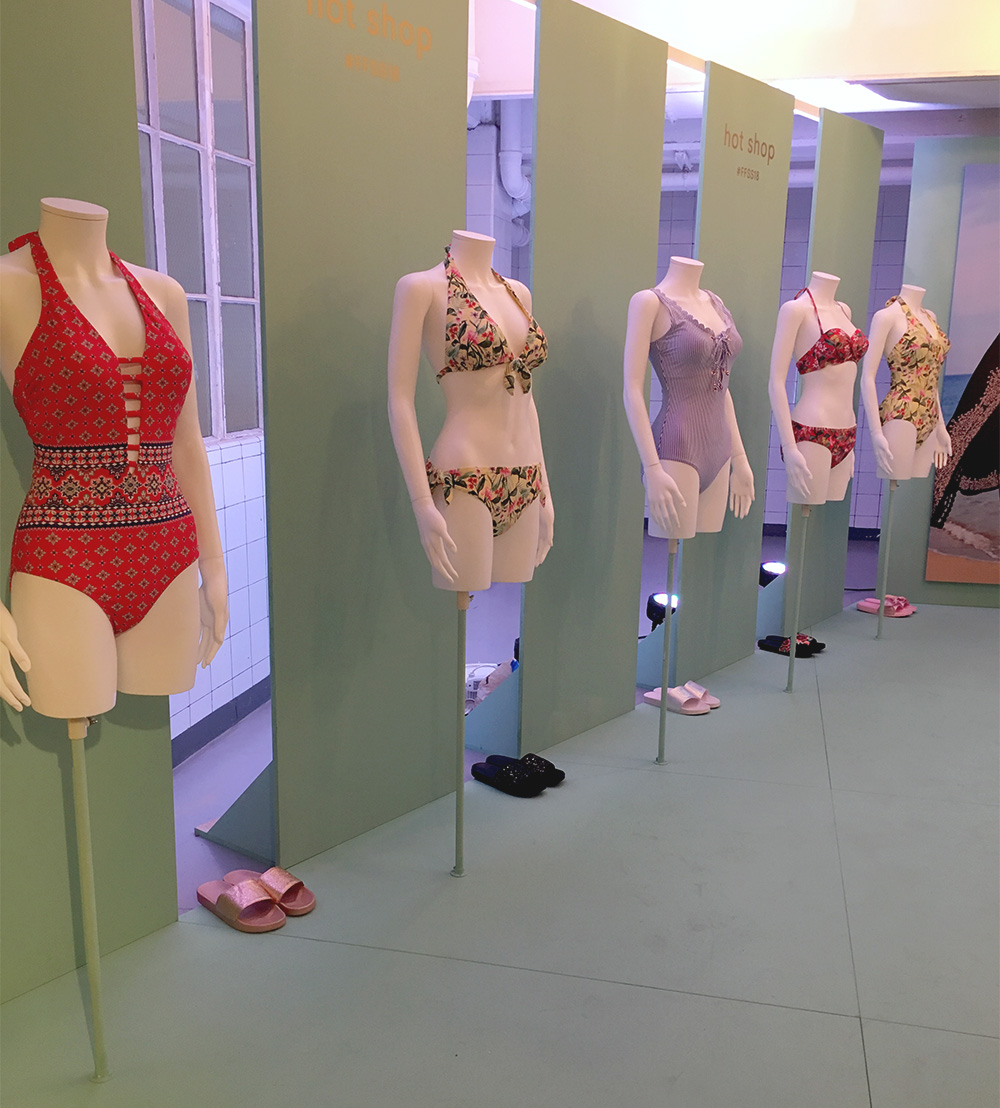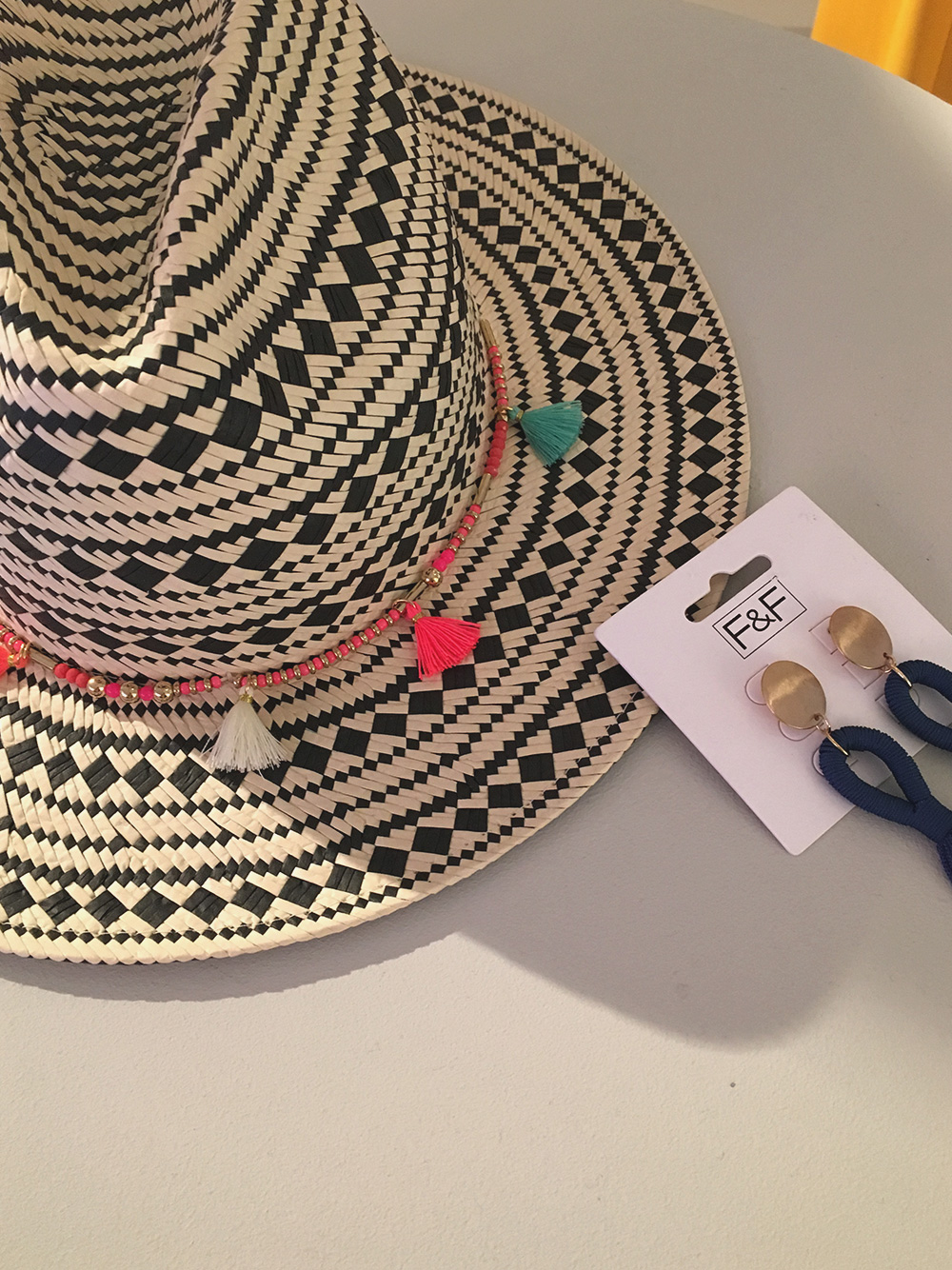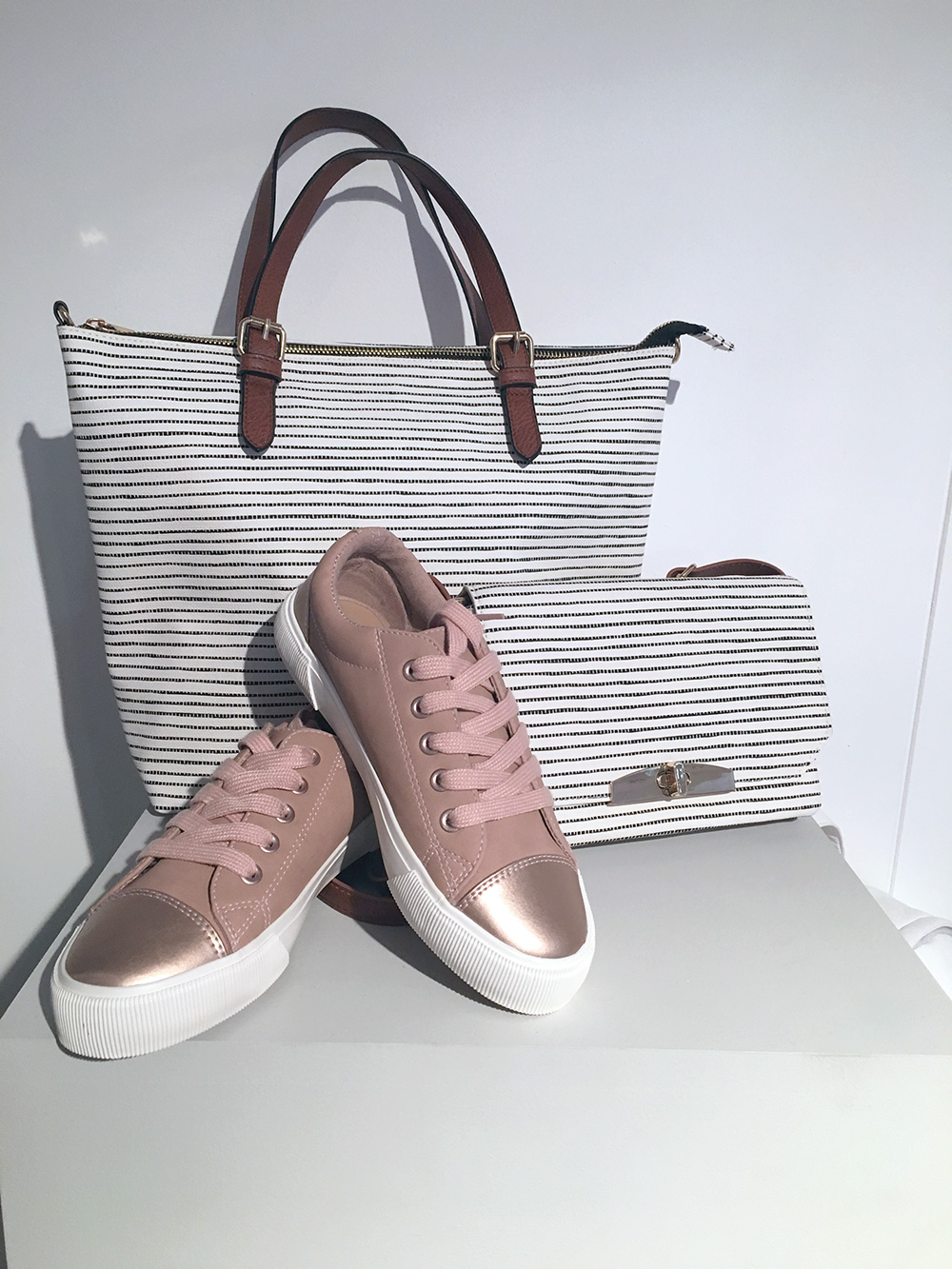 My most favourite section though was the beach/holiday wear. There are some amazing swim wear shapes coming in with delicate patterns, frills and matalics staying on trend for the new year. Look at these beautiful rose gold trainers. so pretty and they really will make any outfit pop!
A special mention also has to be for the fitness and sleepwear too. Blues, yellows, pinks and lots of amazing textures are going to be huge. Even though I love layering up in the cosy months, sitting by the fire you can't beat going out for a run in the warm weather, and sitting under an umbrella reading a book in your favourite bikini. Bring on the summer I say!
Happy Shopping!