Regular readers will know that I absolutely love a good candle! Once lit their warm scent can instantly change your mood, or bring back a happy memory from years ago. They're also great for creating an atmosphere in your home – I love to light a candle when I get home from work in the evening, and in the morning at the weekends when I'm making breakfast.
It's during Christmas when candles really come into their own though, and in recent years I've loved having a Yankee candle advent calendar, which gives you a little Christmas scented tea light to burn each day as you count down the number of sleeps until Christmas morning. Cinnamon, caramel and other sweet or spicy scents transform your home into a domestic winter wonderland as you wrap presents, bake goodies or snuggle up in front of a movie while the snow falls outside.
This year I was lucky enough to receive a set of candles from Yankee Candle, the undisputed Champions of festive scents. They sent through a set of 4 jars – The Perfect Tree, Christmas Magic, Crackling Wood Fire and my personal favourite – Spiced White Cocoa. I have to confess I've only taken these for a quick spin, lighting each one for a few minutes to get a sample of the festive scents each one has to offer. I'm saving them for the cold December nights once our tree goes up!
Yankee Candles also make a fantastic gift with plenty of box sets on offer. But for something a little bit different you can use their website to upload a photo and create a completely personalised candle to give to a loved one. You just choose your size then select from one of the 18 fragrances. Add a photo and message and voila! You've got a cracking prezzie. I created my own, uploading a photo of my husband and I from last Christmas in front of our tree on a cinnamon stick candle – his favourite!
Do you love the smell of a Christmas candle? Head over to Yankee Candle and have a browse through the treats on offer and Tweet me and let me know which one you'll be burning this Christmas eve!
Happy Shopping!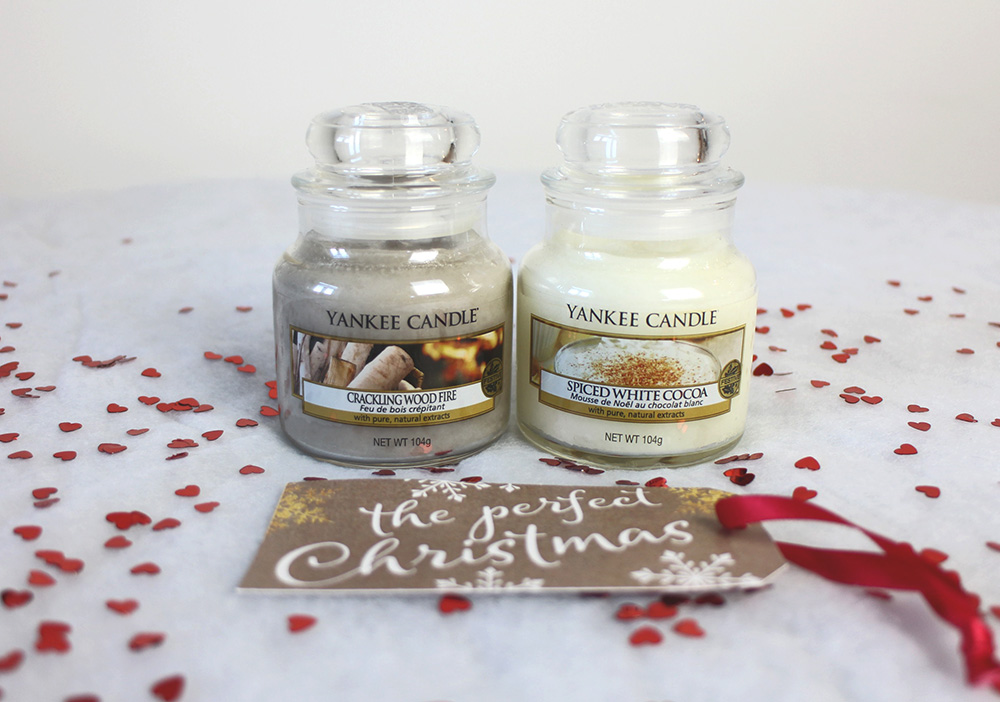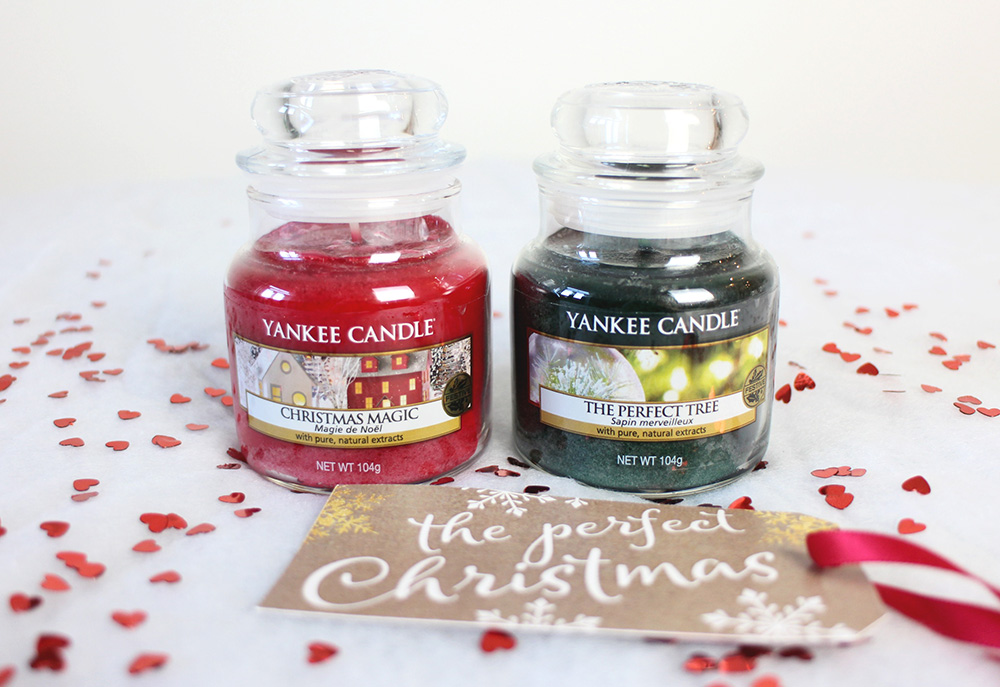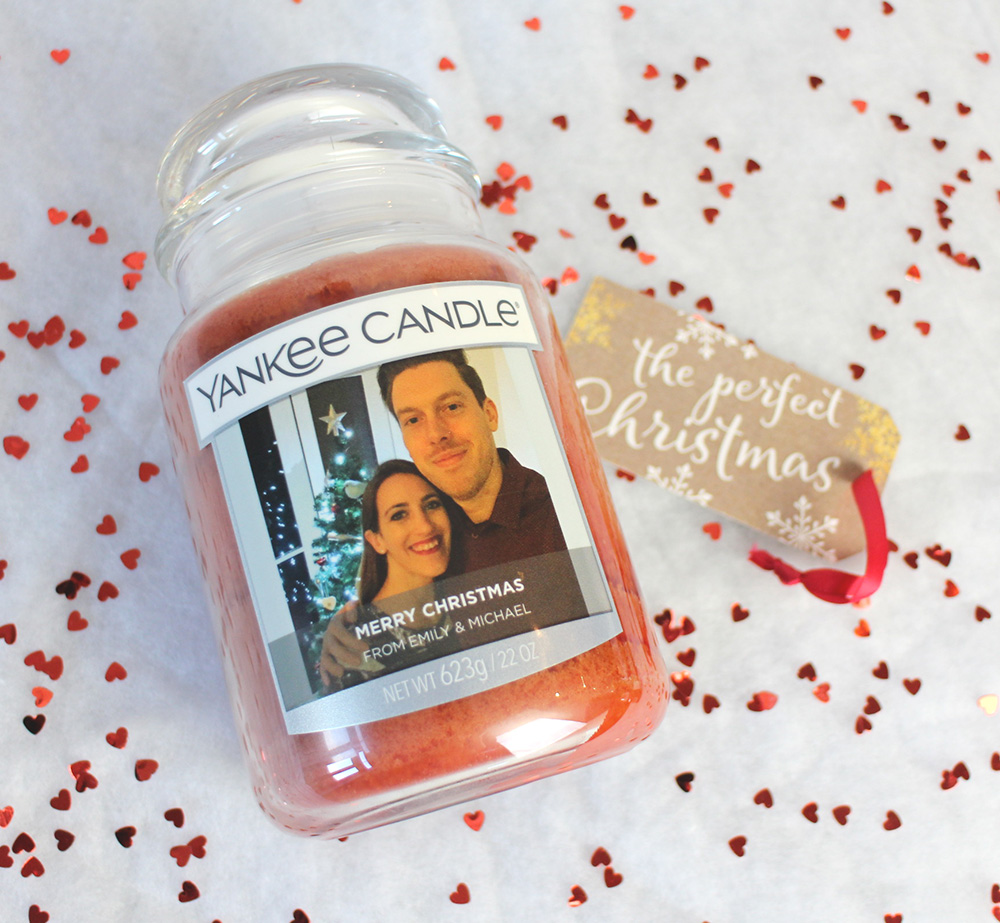 *PR samples