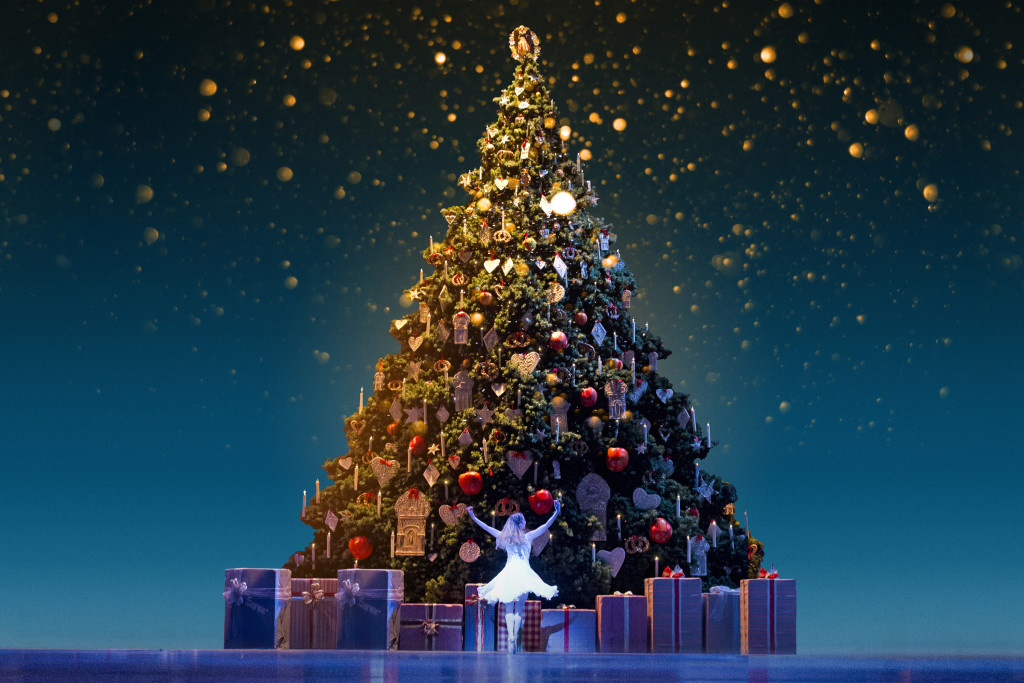 The Nutcracker is one of the most exciting ballets to watch. For almost 2 hours this magical production sucks you in and the time goes by in a blink of an eye. It's every ballet lovers favourite performance and it's a show that most major companies in the world put on at this time of year. Some American companies are said to gain up to 40% of their income from this show every year!
If you're looking to introduce a family member to ballet then this is a great performance to start with. It's full of festive fun, glitter and sparkle, and amazing costumes. The lavish set design is always a treat – and the story really captures the spirit of Christmas with a beautiful tree, a toy maker with magical powers, a dream world full of sweets, mice, gingerbread men and toy dolls. At the heart of the story is some beautiful dancing that is simple in some areas and technically difficult in others, all set to some very familiar music from Tchaikovsky.
Set on Christmas eve, the Nutcracker tells the story of Clara and a magical present she receives from her godfather Drosselmeyer which takes her on a journey where she saves a handsome prince from the evil Mouse King. One of my favourite sections, and perhaps the most well known, is the dance of the Sugar Plum fairy. The way that she delicately introduces herself with developpes and pirouettes that circle the stage. It's a challenging yet beautiful solo and a section that audience members look forward to each year. Some of the very best dancers of the world best have performed it too from Margot Fonteyn and Natalie Markova to Darcy Bussell and Lauren Cuthbertson.
Many people have choreographed their own versions of this story, from the original steps of Marius Petipa to the adaptations of Rudolf Nureyev and the contemporary reinterpretation of Matthew Bourne. All beautiful and well loved in their own right. My favourite production of the Nutcracker is by The Royal Ballet, and this year they will stream their live performance from the Royal Opera House to cinemas around the country. It's happening on Tuesday 5th December so be sure to check that out!
Many feel that Christmas hasn't really arrived until you've seen a production of the Nutcracker and this year you're spoilt for choice. Productions of note in the London area are the English National Ballet, performing at The London Coliseum with a beautiful dancing and choreography, and the Birmingham Royal Ballet at the Royal Albert Hall which is set to be spectacular with 100 dancers involved.
Are you watching the Nutcracker this year? Tweet me and let me know.
Happy dancing!