Brrrrr! It's been freezing this week, with snow, wind and low temperatures hitting the UK like a big icy hammer! But while it may seem a world away right now, Spring really is just around the corner. We're only a few weeks away from Easter, and British Summer Time officially starts on 25 March, less than a month away!
With a few spring buds already starting to show in parks and fields I've been starting to think about my own garden and I'm really looking forward to that first sunny weekend where I can roll my sleeves up and get stuck in!
There's so much to think about when planning out that initial gardening session – and it can get quite overwhelming. My garden does not look in a good way right now, and there's much I want to do to make it a happy and welcoming place. Beyond the fundamentals of beautiful plants and well placed outdoor lights, one of the areas I really want to work on this year is the furniture. It's much easier to spend time in your wonderful garden if you have some furniture to relax on!
Whenever I get excited about something I do some research and get some inspiration together. That's exactly what I've done here and I wanted to share it with you, so let's go in and take a look at some garden furniture ideas!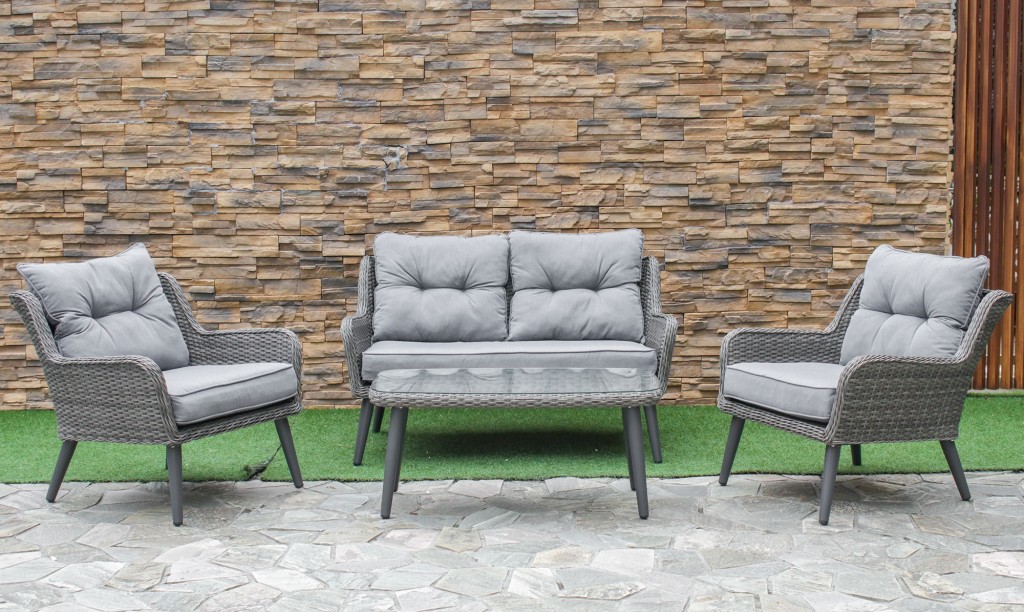 I am absolutely in love with this sofa set! I've never been into grey furniture, but things are different outdoors – it would compliment the colourful flowers and not detract from them. It comes with a great little coffee table for cocktails in the afternoon or perhaps an al fresco meal. I like the idea of having the versatility of a sofa and separate chairs that you can move around, which you don't get with those giant garden corner sofas. Think I'm in love!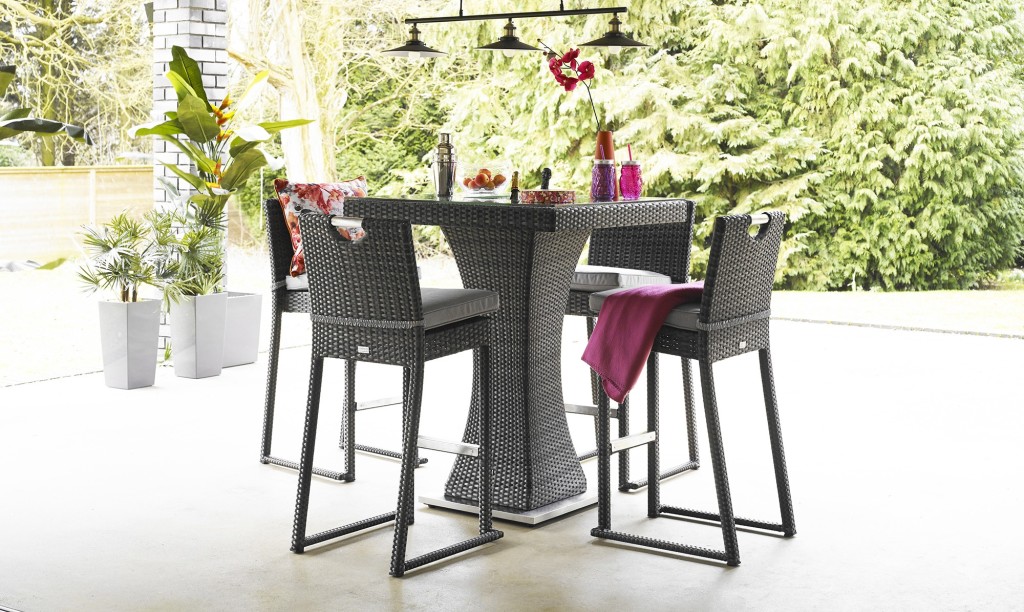 Dining outdoors is something I'd like to do a lot more of this summer if the weather allows me to! There's nothing better than waking up on a sunny Saturday morning and preparing a healthy fruit and granola bowl in the sunshine after a little yoga session. It's great to just soak in the beauty of a warm weekend ahead with a meal, so this bar set with high seats looks just perfect. It even has an ice bucket built into the centre of the table so you can keep your juice or your fizz cool in the sun, which is something I can definitely get behind!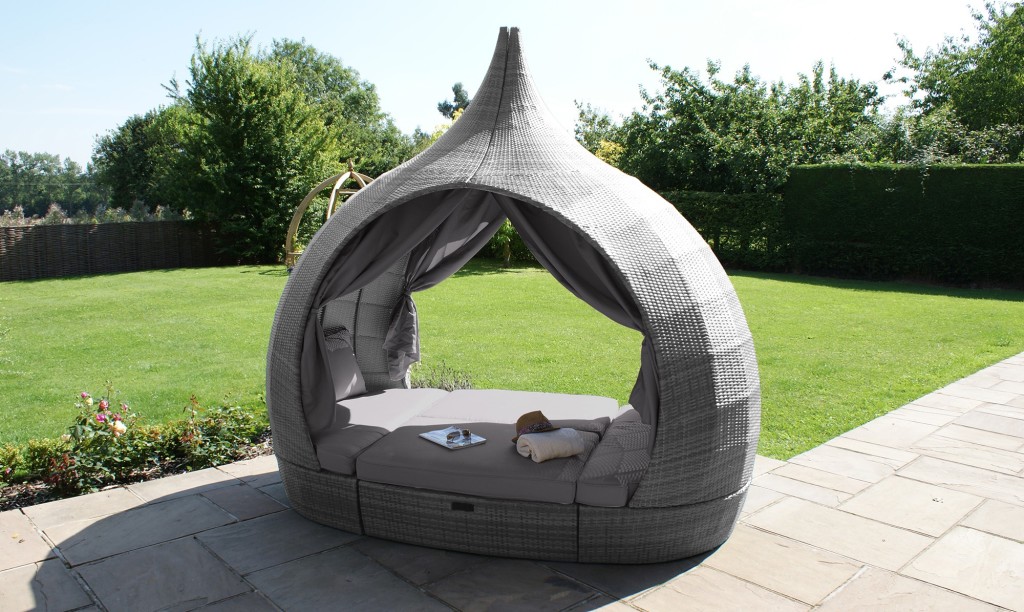 Okay I'm going big with this last one! I'm not a lazy person, but the idea of a day bed sounds incredible. Lounging around with a book or writing posts on a laptop in the shade sounds like a fantastic way to relax outdoors. This grand day bed has storage for your cushions too, and curtains if you want to a bit shut off the outdoors and have a snooze. Bliss! I'd recommend having a look at this whole daybed section, they're all incredible!
Have you started thinking about your garden this year, and do you have any similar pieces sitting in your outdoor space just waiting to be used? Hop on Twitter and let me know!
Happy gardening!
*in collaboration with the lovely people at Fishpools