A break from everything is a great opportunity to reflect and refresh so when the New Year break rolled around recently it gave me the time to look more at what I can do to take care of myself, to stay as stress free as possible and most of all be kinder to myself and to the people around me. Especially as I recently read that it's thought by the year 2020 the top 4 diseases that people will suffer from will be stress related, an interesting yet alarming statistic so with this in mind, I thought that I would put together a few items and tips that I've been loving.
My  top three tips are:
1. A good evening routine
Whether you struggle with getting to sleep or not it's good to have an evening routine where you wind down. Try not to work till late into the evening as your mind will race long into the night making sleep a hard point to get to. Make your bedroom inviting, de-clutter your room, maybe spruce it up a little too and make it an inviting place to go to. We're often advised to keep technology out of the bedroom so put  a ban on television and computers in this area of the house. If I have to use a phone, I always try for minimal use and use a low blue light.  To continue with the routine, a hot bath, a good book or maybe some calming music will all help to signal to the body that it's winding down. Get some some soft pyjamas too, some that you'll look forward to get into at night.
2. Drink more water
It might seem like a simple thing to do but one of my biggest tips is to drink more water. Apart from helping keep the complexion clear and fresh, your skin will feel softer and appear more elasticated especially in the winter. Being hydrated also helps keep the mind stronger and clearer too. Dehydration can do strange things. I always find it helps to always keep a bottle of water with you at all times, maybe one that has times on the side to remind you to keep drinking and how much you should be drinking throughout the day.
3. Take some time for yourself.
I've found that taking a little time for myself, even 20 mins to half an hour a day were you can relax and reflect on the day really helps replenish the mind and body. Meditation and Yoga really help with this and I've found Yoga with Adriene to be amazing. Adriene pops free videos on live every week. She has a relaxing voice, is knowledgable and breaks down each pose making Yoga an enjoyable experience. You definitely learn a lot in each of her videos so why not pop over and take a look!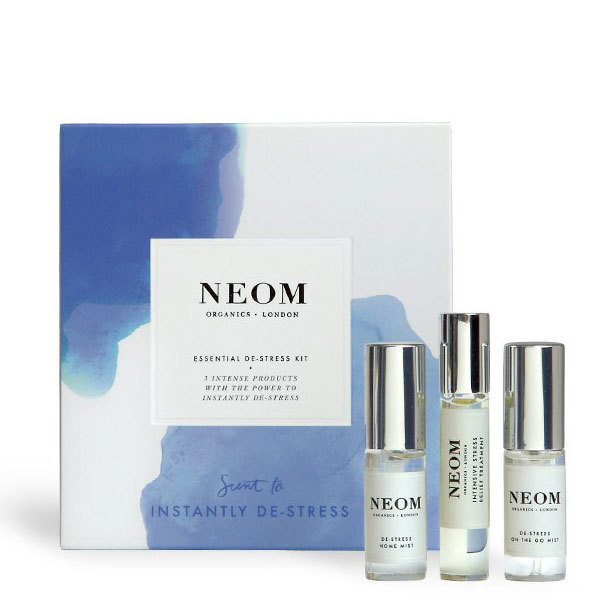 Neom Scent to de-stress set
The first product that I wanted to share with you are products from a company called Neom . They're a company that really try and explore the natural products available. They research essential oils and have put together sets that help with anxiety, sleep and de-stressing etc. Neom products smell amazing and last so long too. I recently spotted this Scent to de-stress set that contains Lavender, Jasmine and Brazillian Rosewood. The products in the set include a fine spray that you can use on face to freshen and calm. There's an intensive relief that you can pop on your pulse points to help melt away the stress and lastly there is a fine pillow mist that can be sprayed onto pillows, cushions or linens. The gorgeous aroma stays with you long into the day. If you spot any of these products online or in town, go check them out!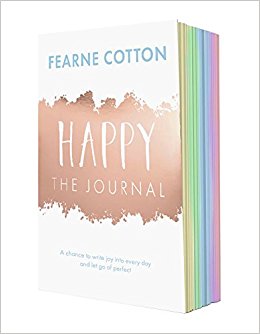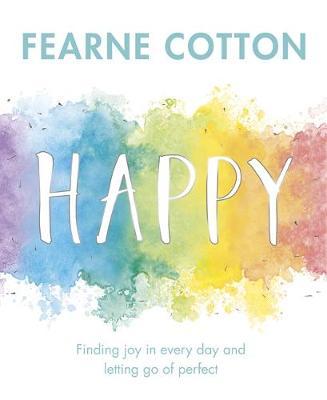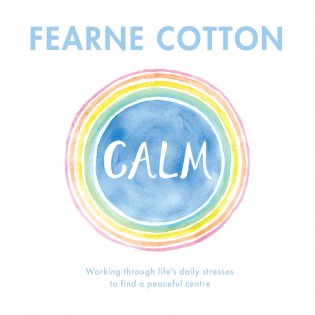 Fearne Cotton – Calm / Happy Journal
Lastly I've been loving some of the books that Fearne Cotton has recently released. She might seem like an unlikely author but her books are beautifully written and researched. The first, Happy looks into depression, the second and more recent Calm looks into anxiety. Both give Fearne's story of how these have effected her. She also gives tips and things she does to help combat it. She interviews people of interest that have suffered from both, she incorperates a doctors insight and others stars stories too.
Both books are quite good reads and more recently, I've found that there is also a journal that runs alongside the book Happy. It follows the year and this time gives you things to do. Pictures to draw, songs to listen to, goals to set and new things to try out. Even if you don't complete the tasks, just to give yourself the time to think about the small things is refreshing. It's all really helpful and insightful information across the board and understanding why something happens and knowing that you're not the only one suffering with something can be quite comforting.
Have you got any mindful tips that you would like to add or maybe you've put some of these tips to the test already. Come over to Twitter and let me know your thoughts.
Namaste!