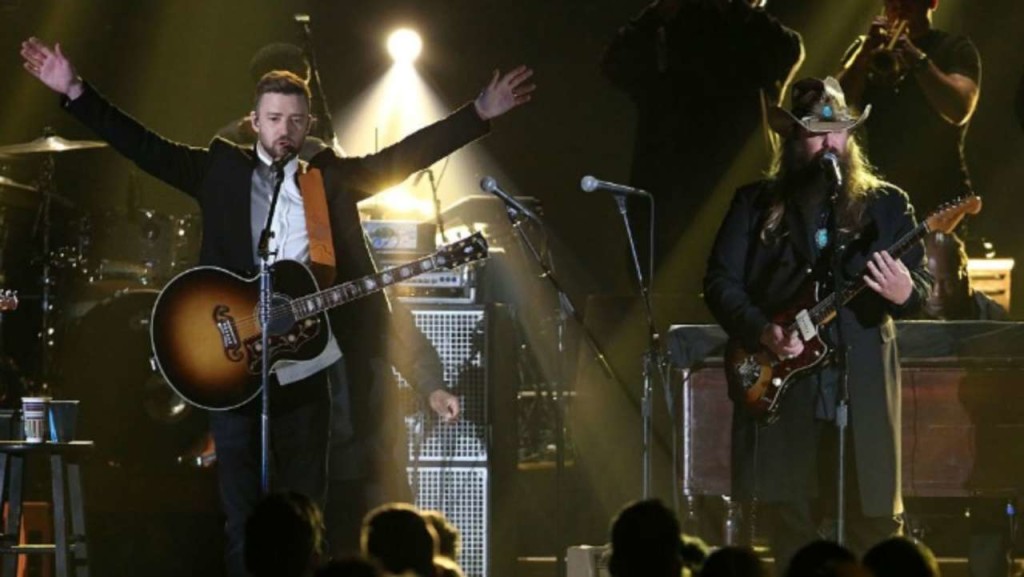 Happy Music Monday!
After the success of both the fabulous half time performance at the Super Bowl recently and the Brits, JT is proving he's still the prince of pop.
I'm loving this new collaboration with American singer Chris Stapleton on the song Say Something. The song is a country rock ballad with a unique blend of gospel, acoustic soul, and jazz. It's melancholic but totally upbeat with an electronic structure that oozes style that only Justin Timberlake could pull off. I love how the song about reflection and regret have these two amazing voices that really complement each other. It's a song that I haven't been able to stop listening to as it has so many layers, one where you find something new every time you hear it. The video is really cool and I've heard that he did the whole thing in one take with no rehearsal which is why they celebrate at the end of the video.
Say Something is the third track from JT's fifth studio album 'Man of the Woods'. It was released on January 25th and has already hit the top 10 with a bang. The album thought to be named after JT's young son is doing just as well. I think the up and coming tour that starts this March and culminates in Las Vegas is set to be amazing.
Go take a listen to the understated video below and let me know what you've been listening to this week over on Twitter.
Happy Listening!