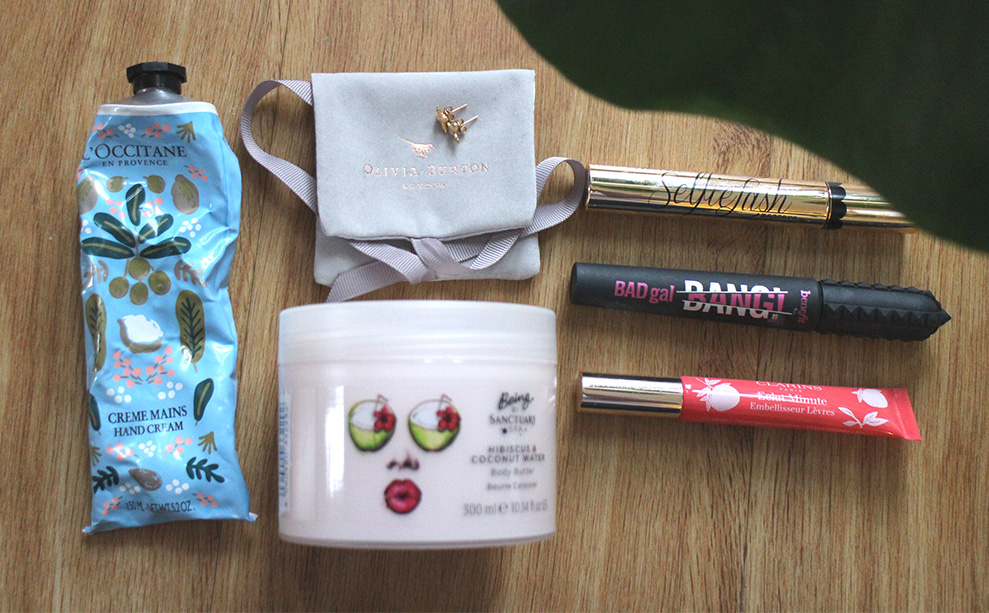 February was definately an interesting month. Just when we thought Spring was on it's way, back came the cold and snow which meant that I used a lot of products to combat weathered skin that needed a little more TLC.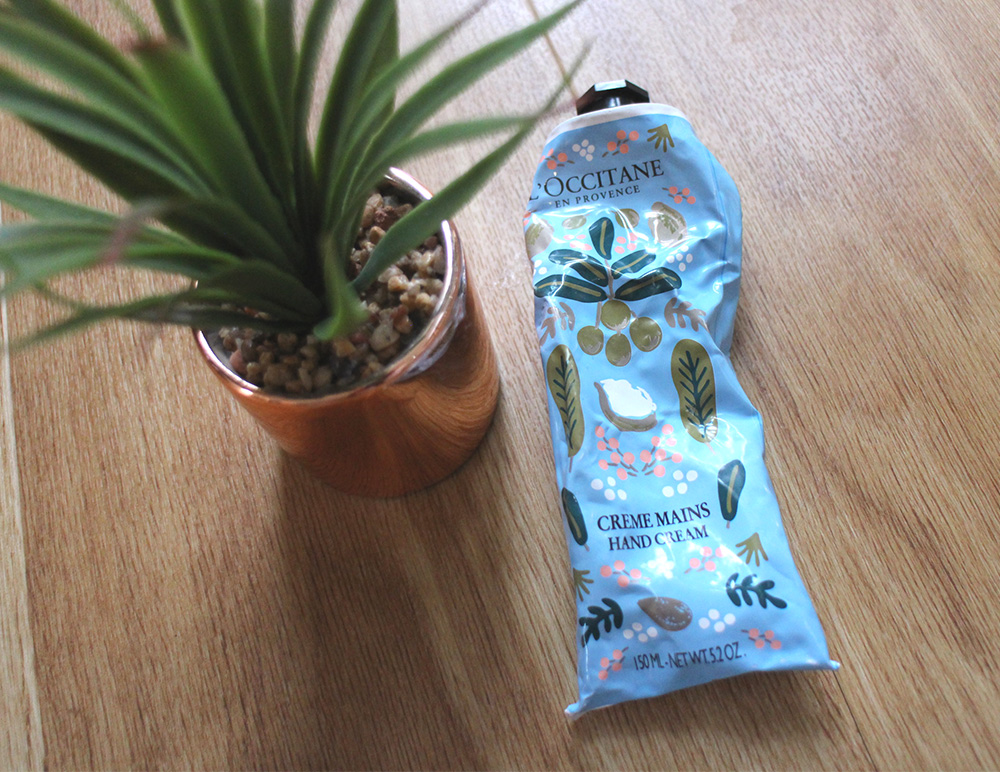 I've spoken about this product lots before but this L'Occitane hand cream is a god send. It's really thick and creamy product that doesn't leave a residue but it does leave your hands feeling hydrated, moisturised and so so soft. It's a great price and this packaging from the Limited Edition Rifle Paper Co. is super cute. If you haven't got it already, go try it.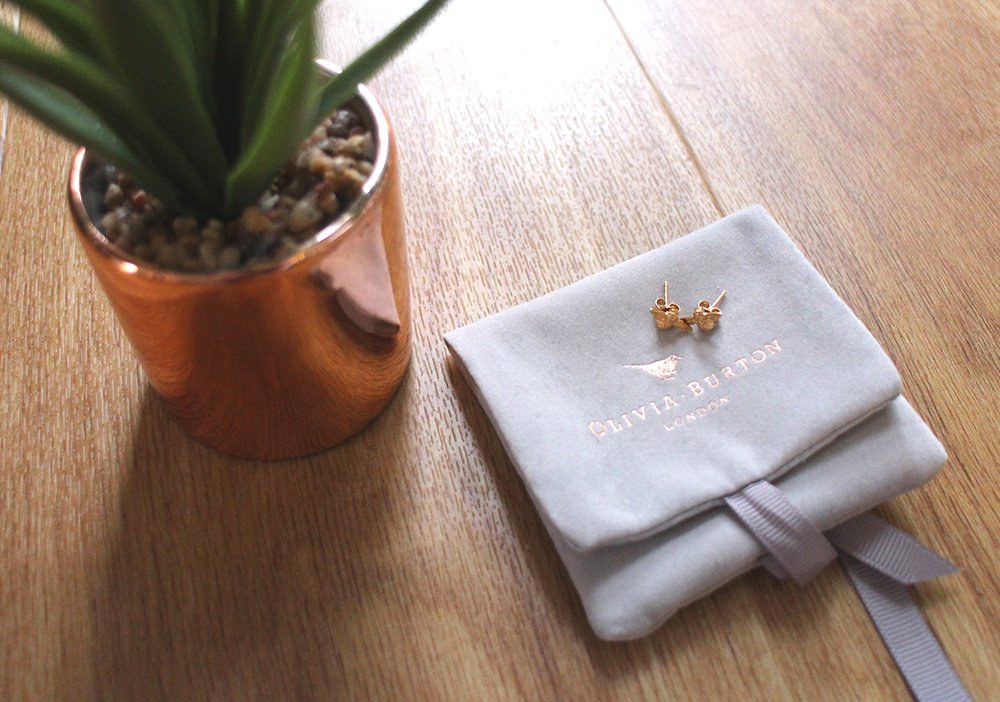 I love Bees, as you might know my surname means bee friend in Lativian so I was ultra happy when my husband gave me these gorgeous Olivia Burton earrings for Valentine's day. They're so dainty and they pretty much go with my bee necklace from Alex Monroe too. They're a pair of earrings that I've been gravitated towards a lot this month.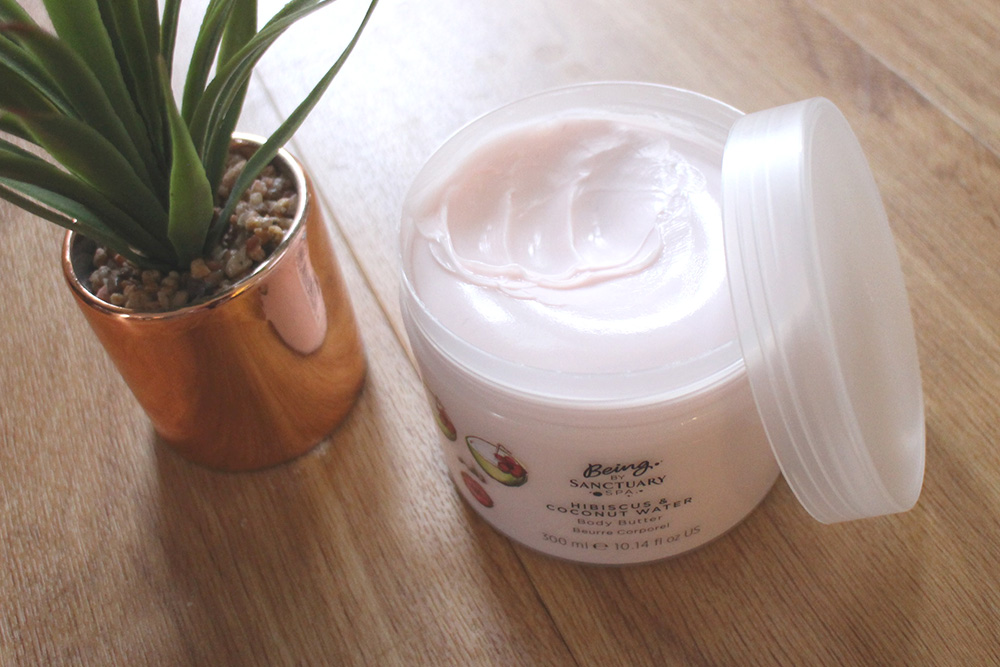 Staying on the skincare trail, I've been loving this Hibiscus and Coconut Water body butter from Being by Sanctuary.  It's so moisturising and smells amazing. I'm addicted to it and I love using it everywhere in the morning after my shower and in the evening as I'm getting ready for bed.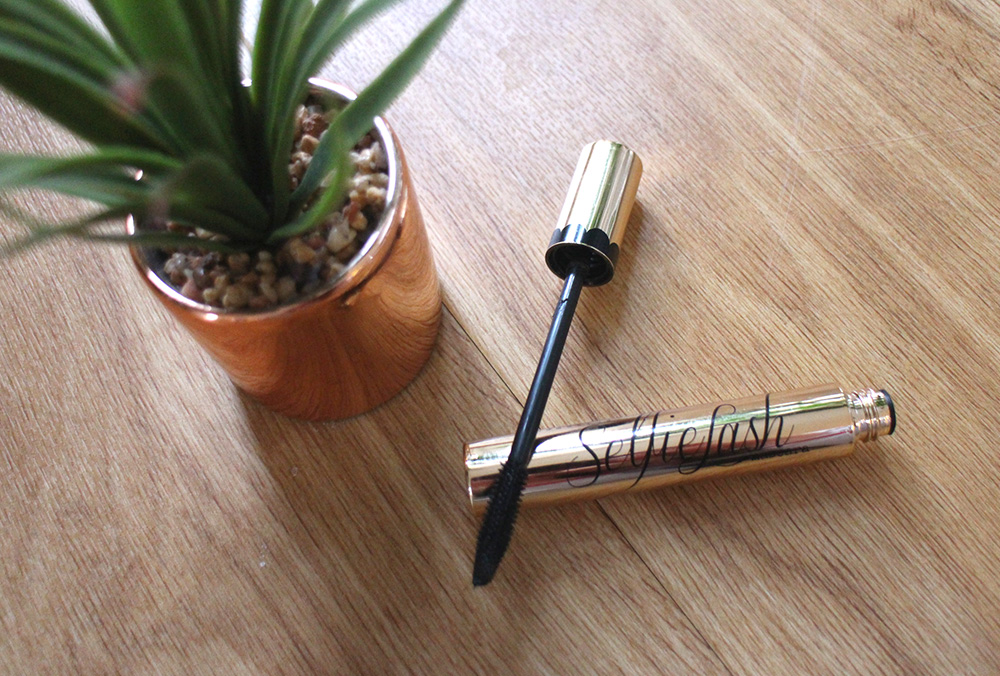 Mascara is something that I've been switching up a bit recently and actually I've been using two. The first is the Tanya Burr Selfie Lash mascara. It's super defining and lengthening for an almost natural look but better. It does a great job for getting you ready to take the perfect selfie. I get no fall down and it looks amazing all day.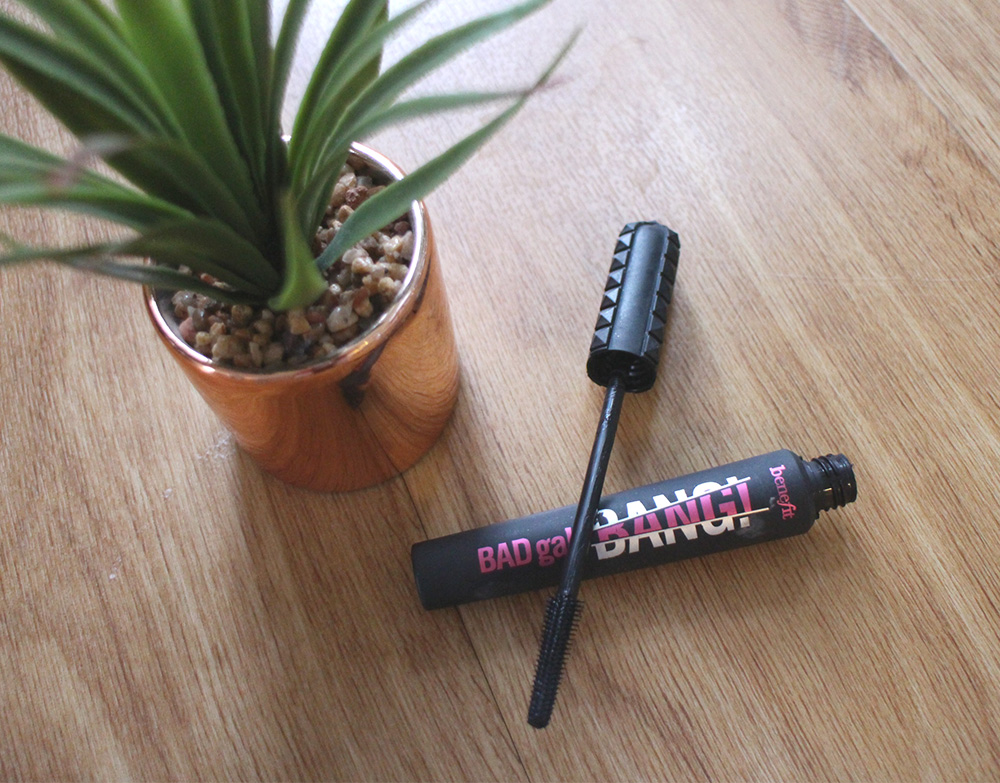 The second mascara is the Benefit BadGal Bang Mascara. There was so much hype about this product and many people were disappointed it was just a mascara when it was finally revealed. This product really works though. It's a definite going out look that you get but I love this chunky yet defined long lashes and they last all day. The only thing I would be careful of is that I often get drop down throughout the day. To combat this, I just use this on the top lashes and then I use a different one such as the Tanya Burr Selfie Lash on the lower lash. It's definitely one to try out though!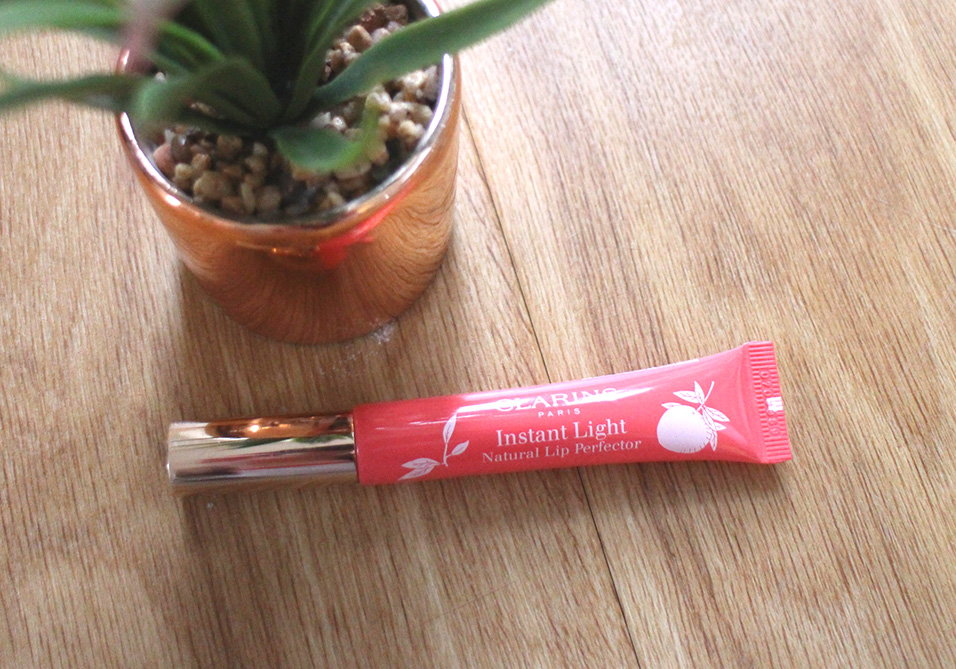 Last but not least is the Clarins Limited Edition Instant Light Natural Lip Perfector in the pink shimmer. This also comes in a duo with a Orange Shimmer which I love.  I've particularly loved using this colour recently though as it's a little more pinkier. The Instant Lip Perfecters are some of my favourite products as they're so easy to use and they bring an every day look together quickly. This colour is perfect for Spring and it really is pretty! If you haven't tried these Clarins products before, there are plenty of colours so go and sample them.
Let me know what beauty and fashion products you've been loving this month and whether you've been loving these items as much as me in the comments below or over on Twitter.
Happy Shopping!