I've started writing more about being vegan, what it means to me and tips on getting started if it's something you want to give a try. One of my top tips was to eat out at vegan cafes and restaurants to discover new meals then try and recreate them at home. So I thought I'd share one of my favourite vegan places to grab brunch – Deliciously Ella's deli in London.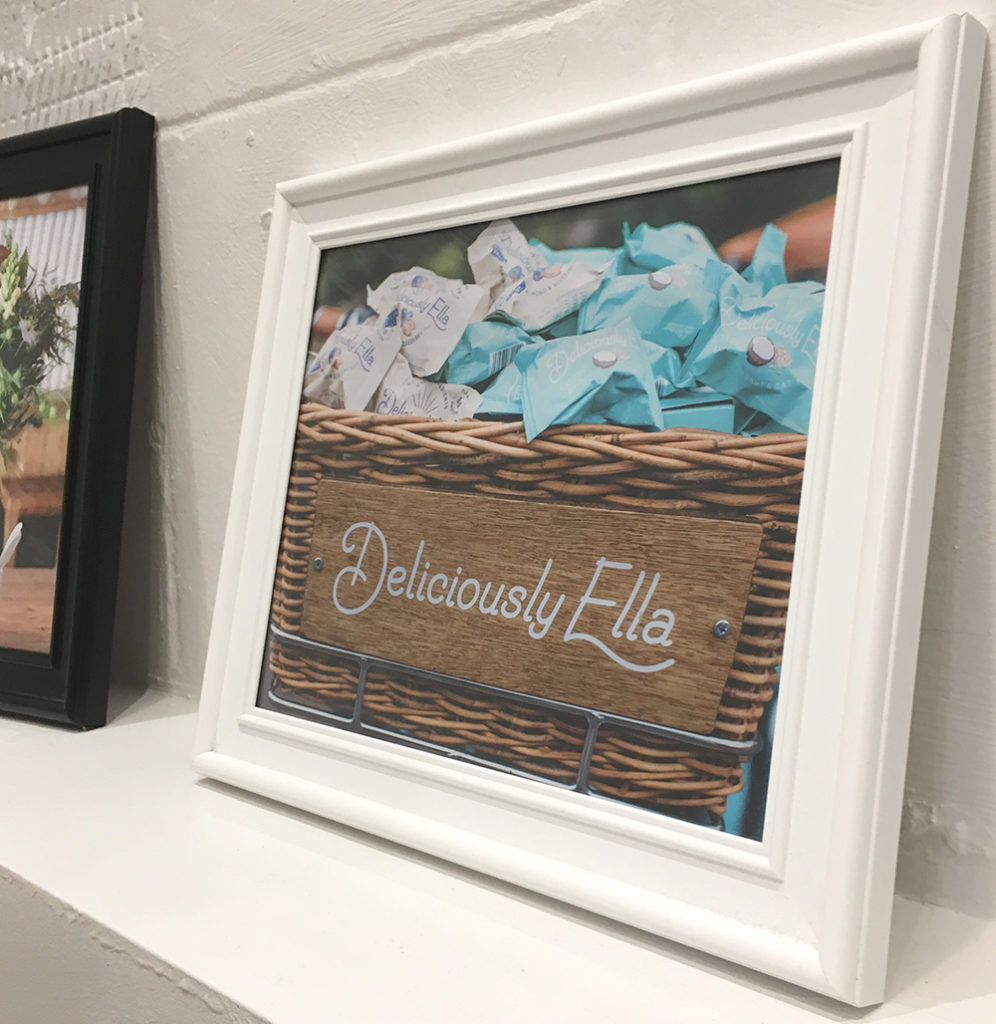 Set in Mayfair's Weighouse Street just a short walk from Bond St tube station, the location instantly feels calming as you step away from the busy crowds. The deli has a warm homely feel with a large communal table providing the main seating upstairs, making it feel like you've just stepped into Ella's dining room for a meal. Wooden shelves line the walls with flowers, pictures, and jars of nuts, grains and other ingredients on display. The deli has large windows that let in lots of natural light which feels really relaxing.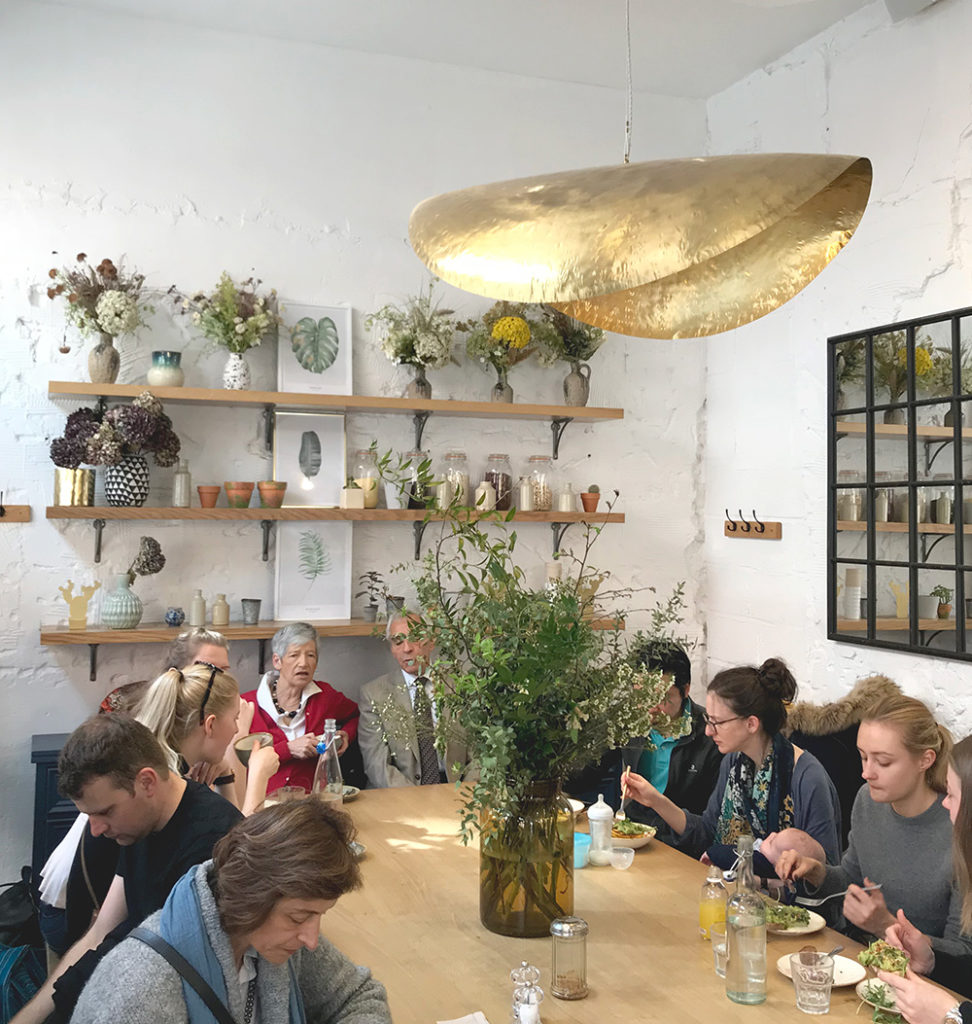 If you want a quieter spot there's seating downstairs with smaller tables spread around various little nooks and corners. It's beautifully decorated with pictures hung on every wall, and it's a great place to have a quiet lunch when you're out shopping and need a breather.
The menu is healthy, delicious and simple, with a lot of the dishes using just a few core ingredients which makes them great for recreating at home. In fact a lot of the deli menu can be found in Deliciously Ella's books, so if you're not sure how you can get the recipes from the lady herself. In fact she can often be spotted helping in the kitchen early in the mornings, particularly at the weekends.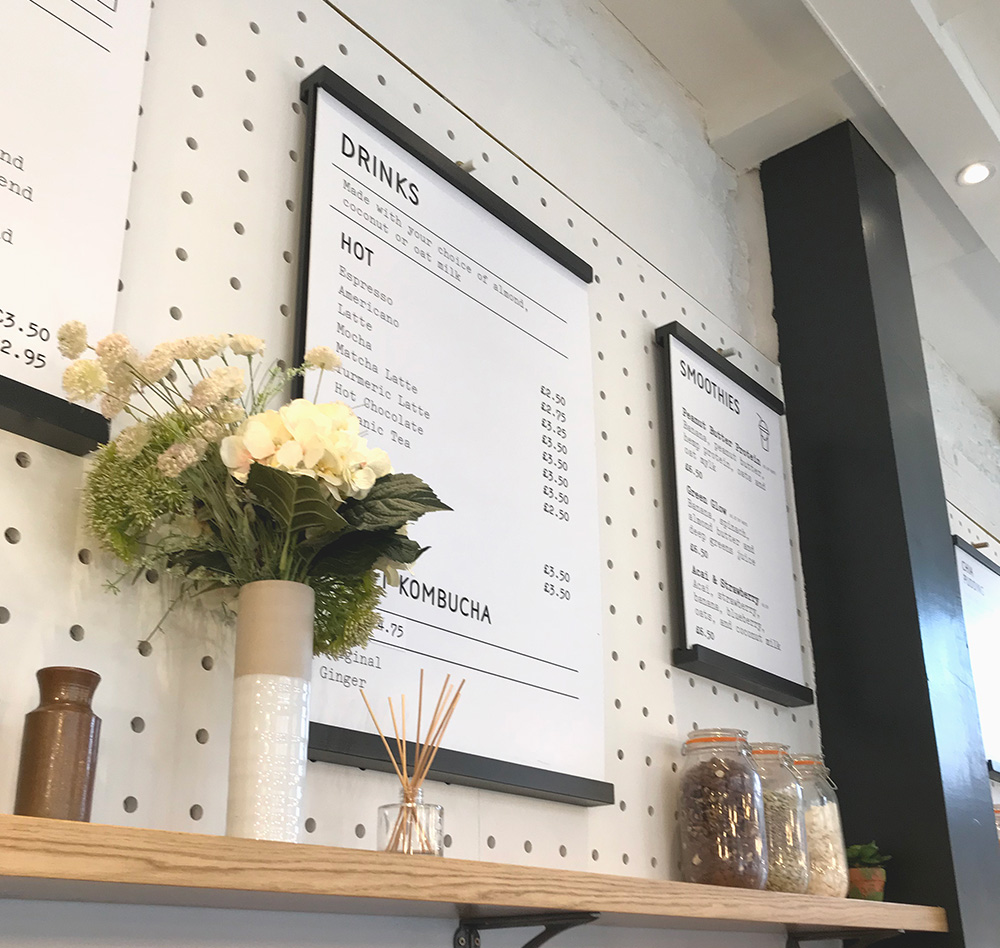 The deli has been refurbished this month, and as part of the relaunch the menu is going to be refreshed every two months, meaning there's always something new to try! I popped in for brunch with my husband last weekend and ordered a PB&J bagel, while my husband went for the banana chocolate pancakes. All plant-based of course! Check out some of the snaps below.
Have you been to Deliciously Ella in London, if not where's your favourite vegan spot? Hop on Twitter and let me know!
Happy eating!