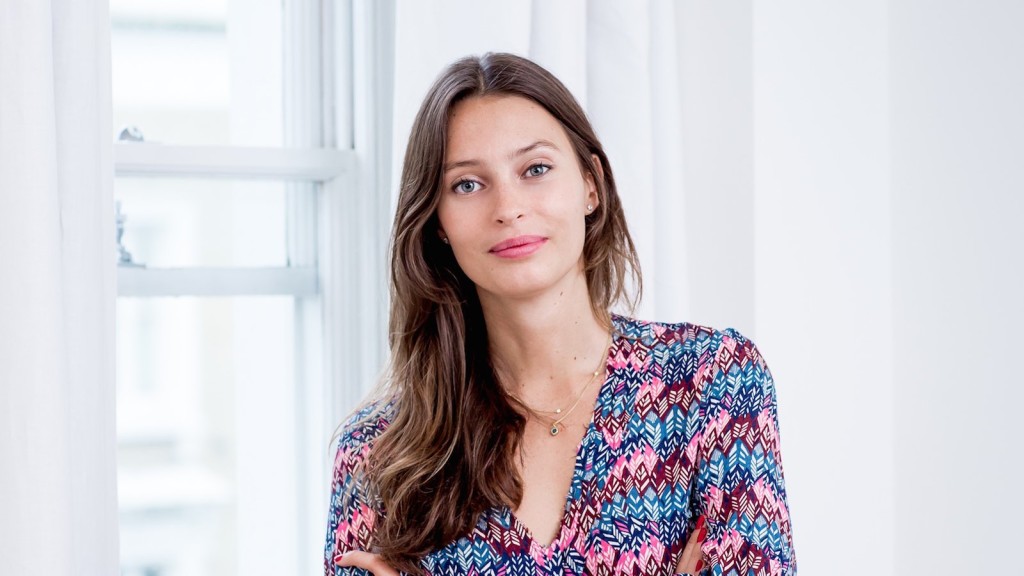 Deliciously Ella is plant-based food blogger turned entrepreneur that I've been a fan of for a while now. Her mission is to change the way that people eat for the better with plant-based recipes that prove that vegan and veggie food is more than boring salads.
She began her journey into healthier eating to help battle a serious illness, learning how to cook using simple ingredients she already had in the house, and her blog was a way to share her recipes. She didn't expect many people to read it, but they did in huge numbers, and she's since released a number of books and opened a wonderful deli in central London.
Lately her passion for wellbeing has developed into physical and mental health too, with a growing love of yoga and mindfulness. She's really warm and down to earth, and took the time out to speak to me about all things Ella.

1. You always seem to be on the go – talk me through a normal day. 
There isn't really a normal day, which is something I love – I really enjoy the spontaneous nature of the way I work, everyday is so different. I get up at 6.30 most days and do yoga 7-8, then walk through the park with Matt and Austin to work via the deli to check in with the team or have a breakfast meeting, I normally have our creamy bircher muesli with almond butter and homemade compote, I'm obsessed with our slow-cooked pineapple one at the moment. I then spend the rest of the day doing a variety of things from innovation meetings, strategy planning, commercial meetings, time with our customers, meetings buyers or suppliers, recipe testing, social media, content planning, book writing or a whole host of other things! We tend to work late Monday-Wednesday, then Thursday we have a date night at one of our favourite spots in London!
2. When you're not at your own restaurant which plant based restaurants do you visit in London?
I love 26 Grains, The Barbery, Palomar, Granger and Co and Roka
3. I'm a big fan of your books! How do you come up with the recipes, do you spend a lot of time experimenting or do you put your own spin on more traditional recipes?
I just love cooking and experimenting with new ideas, so I'm always trying new recipes and flavour combinations. Lots of the recipes are inspired by what's popular within the Deliciously Ella community too. If a recipe is a real hit then I'll look at similar concepts or ways that we can evolve it to give readers more ideas.
4. Your food has a very distinct style and actually so do your delis. My husband said it feels like eating at a friend's kitchen, what was the interior style inspiration?
That's so nice to hear, and that's exactly what I wanted to create. I want everything about Deliciously Ella to feel warm and inviting!
5. You obviously take great care with the food that you eat, and it feels like you do the same for your home and kitchen decor. Do you have any pointers for budding home designers out there who want to brighten up their spaces?
I think it's just about finding your own style, putting together pieces that you love and not being nervous to try new things – that's how everythings taken shape at Deliciously Ella.
6. I love your beauty line in Neal's Yard. If I were to buy just one product from the range which would you recommend?
Thank you! I love the body moisturiser, it smells so delicious!
7. What are the essential beauty products that you carry around with you everyday?
I like keeping things really simple – I wash my face, use a serum and a moisturiser and then a few beauty products, normally mascara, blusher, concealer and some bronzer. Brand wise I love RMS, Ilia and Kjaer Weiss
8. I know you love Yoga and Pilates. Have you got any tips for the beginners out there?
I'm a yoga addict at the moment, I practise almost every day before work and it really helps keep me grounded. There's something so calming about the practice and it really helps me create a positive mind-set.
9. You always seem to be working on something new and exciting! What's next for Deliciously Ella that you can tell us about?
I know, the last few years feels like such a whirlwind – there have been so many different projects! We're working on some new recipes for supermarkets this year, it's still a secret for now but I can't wait to share more soon, and then there's a new book coming in August. The new book, called The Cookbook, is probably my favourite thing I've ever worked on, it's really personal and shares all of our stories, as well as all the recipes from the deli.
10. Like you, I work with my husband and love it. It seems like you both love it too so I wondered how you balance your work and personal life?
We love it, I know some people think we're mad (I'm sure you've heard the same!) but there's something really special about creating such a connected life together and having the support of each other is so amazing. We make it work by doing such different things, I do all the creative and he does the business development, finance, operations etc and together we try to bring the vision to life. It's hard finding time to switch off but there's so much to be excited about that we don't really mind.
11. Finally what do you do on a perfect day off?
Sleep in; go to a great yoga class with my favourite teacher; eat brunch smashed avocado on rye toast in bed with garlicky mushrooms, roasted tomatoes and homemade baked beans; take our dog for a walk; eat lunch with friends; get a massage; take a nap and then go for a big Indian feast with my husband. The dream!
Have you tried any of Deliciously Ella's recipes? Hop on Twitter and let me know!
Happy eating!