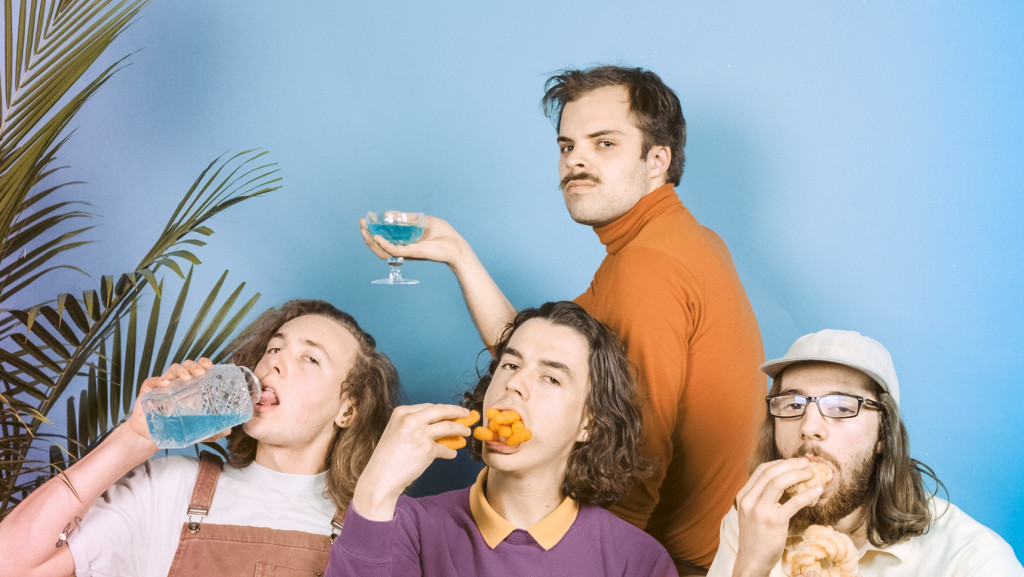 Happy Easter Music Monday! This weekend has been manic, visiting friends and family, writing, photographing and breaking some big personal news! It's all been a bit mad, so this week's track is a slow one with a relaxed mood.
The track is by Vancouver based 4-piece band Peach Pit, who kicked things off in 2016 with their first EP Sweet FA, and followed it up a year later with their debut album Being So Normal. Their Facebook page says they take style inspiration from Ned Flanders and are big fans of Mac Demarco, and you can hear it in their laid-back sound.
I've picked out the first track on their debut, which is also called Peach Pit, and starts with the line "Where'd the hours go?" which sums up my eventful weekend. The song is calm and bluesy, and I love the vocalists warm harmonies in the chorus.
Check out the song below, and remember to Tweet me and let me know what you've been listening to lately. And if you want to hear more Peach Pit head over to their Bandcamp page to listen and download their tracks.
Happy listening!