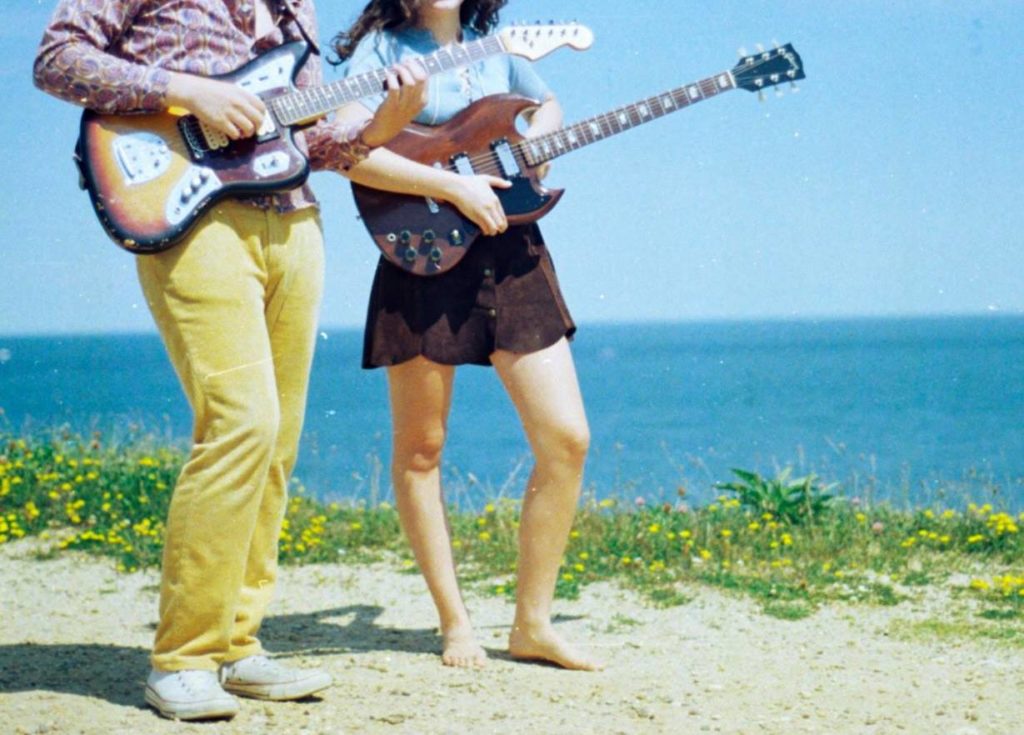 Happy Music Monday! I hope you've been enjoying the scorching bank holiday weather! I certainly have, giving the garden some much needed TLC as well as attending a beautiful wedding.
It's been a weekend for reflection, and this week's track comes from an old favourite in a new form. I've been a big fan of Jack and Eliza, and really enjoyed their 2015 album Gentle Warning. The New York duo were stripped back and raw, featuring just two guitars and their barbershop style harmonic vocals. It was different worked really well, and I've been waiting for what seems like forever for new music from them.
Finally the wait is over, they're back but as part of a band called Purr, which features a fuller sound with addition of bass, keyboard and drums.
Purr released a two track EP this past February with the promise of plenty more songs to come. I've picked out the track Painted Memory, which features that classic Jack and Eliza songwriting and vocal sound, but bigger and bolder.
Check it out below, and be sure to hop on Twitter and let me know what music has been in your playlist this week.
Happy listening!