I've lived in Colchester for almost 5 years now and it really feels like home. One of the things I love about the town is how the vegan community has grown in the past few years, from seemingly nothing to one of the largest in the area.
Vegans and veggies in Colchester are growing in numbers and spoilt for choice when it comes to eating out. We have a number of specialist vegan cafes and others that have dedicated vegan menus or special vegan nights. It's no coincidence that the Essex vegan festival is held in Colchester each year in the Spring, as well as our own Colchester vegan festival that takes place in the autumn.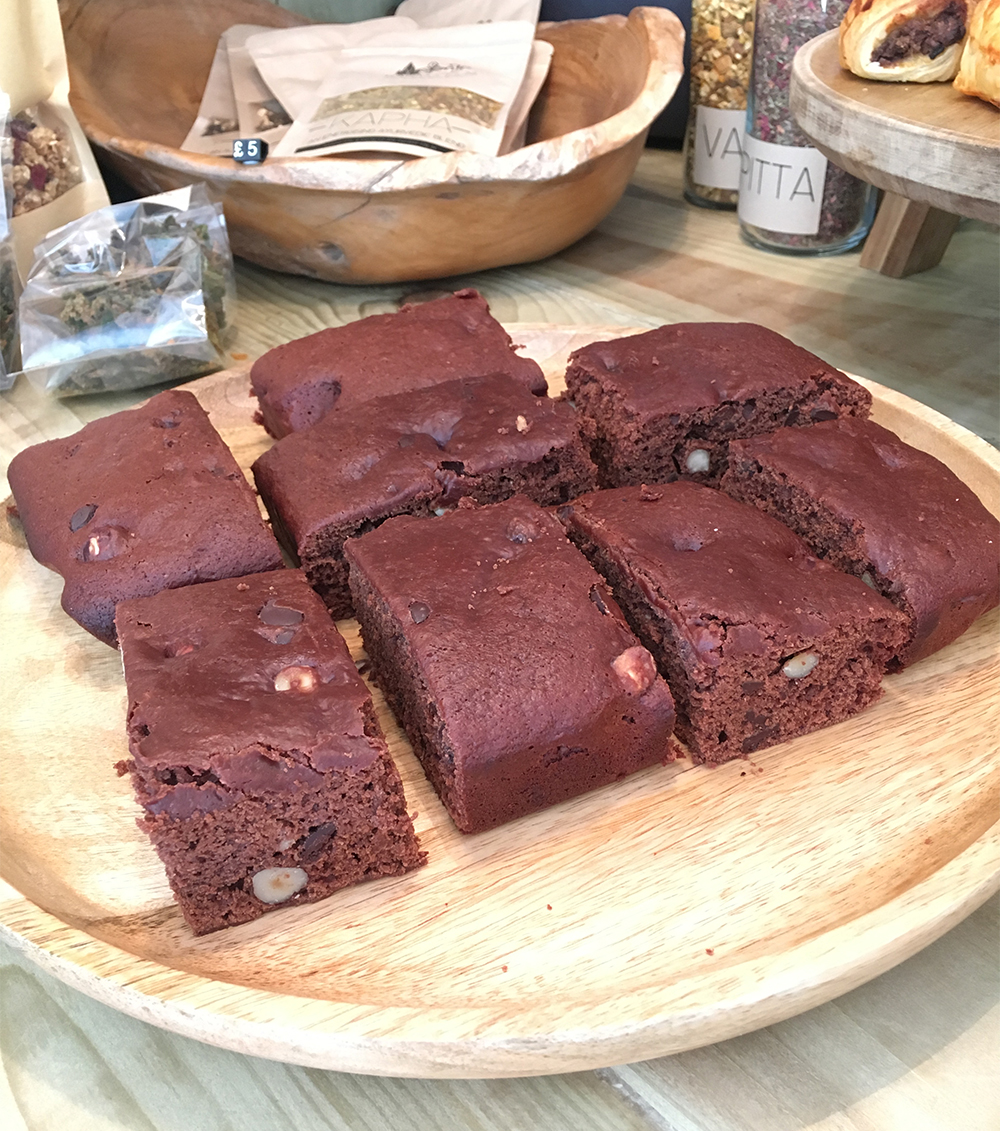 The first two vegan cafes to open in Colchester while I've lived here were The Den, which specialised in burgers, hotdogs, and toasted sandwiches; and Nourish, a smaller place at the back of a guitar shop which served up soups, cookies, energy balls and their signature lentil sausage rolls. Sadly the Den announced they were to close at the start of the year, but thankfully we weren't left short as April and Cleo from Nourish took on the challenge of moving into the space and making it their own.
The Den was rather legendary in Colchester – they paved the way for others and really served as proof that an all-vegan cafe could succeed, showing that there was an audience in the area, with vegans and non-vegans packing the place out every weekend. So the girls from Nourish had big boots to fill.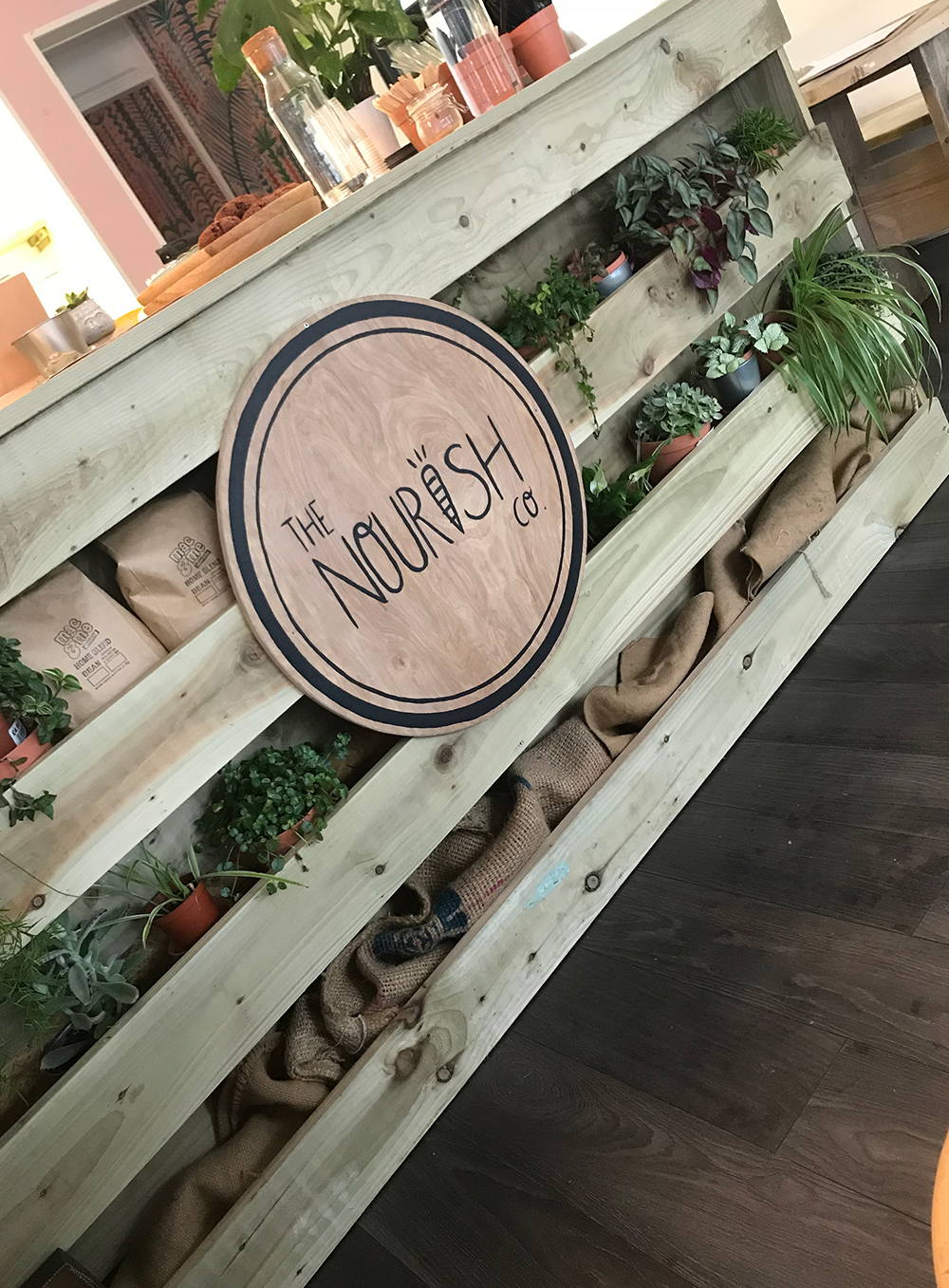 I was keen to see what they would do with the space, and was not disappointed when they opened their doors on Easter weekend. The place feels very warm and natural, with wooden fixtures and lush green plants almost everywhere you look. Upstairs feels very homely, with a large wooden table taking up much of the floor, but leaving enough space for a cushioned area beside the windows, perfect for relaxing with a magazine and coffee on a midweek afternoon.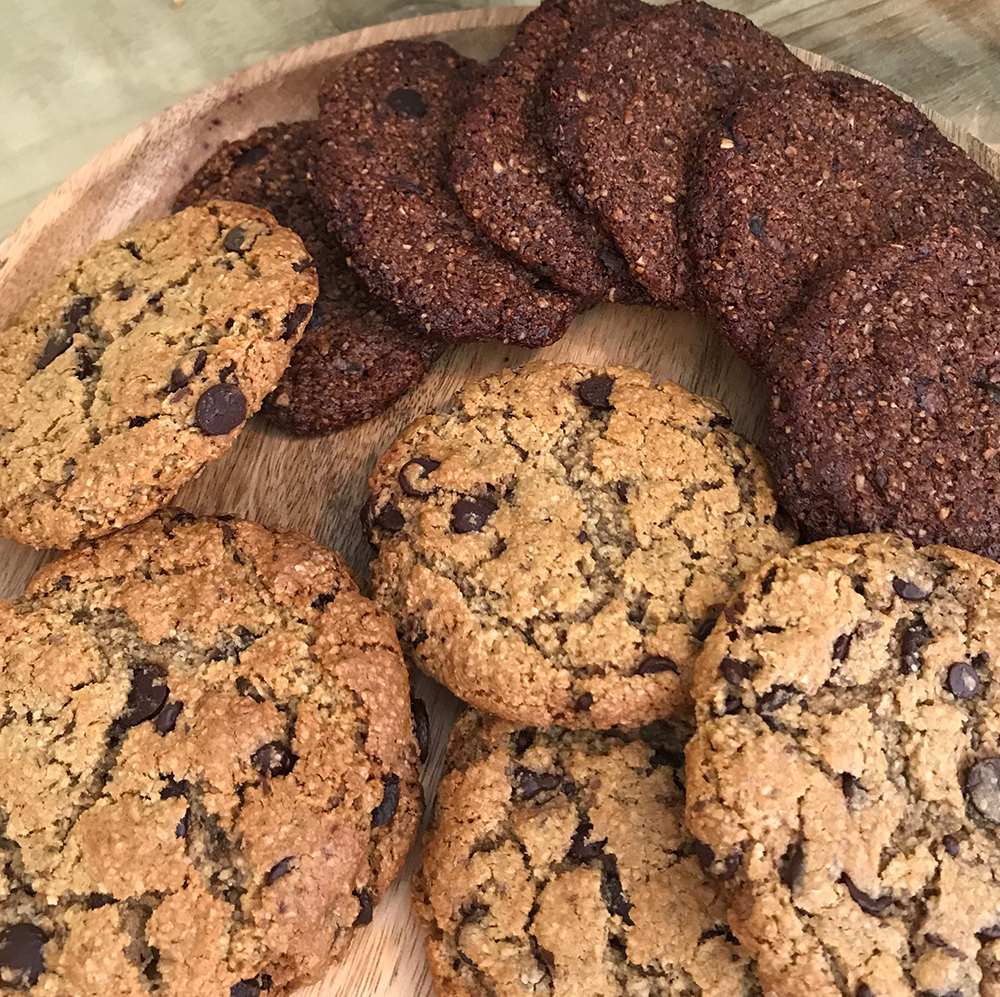 The Nourish menu has expanded from their early days, and is split into 3 sections. Their daily eats are perfect for brunch, with toasted sourdough and bagels available with a range of sweet or savoury toppings. The acai smoothie bowl makes for a delicious breakfast.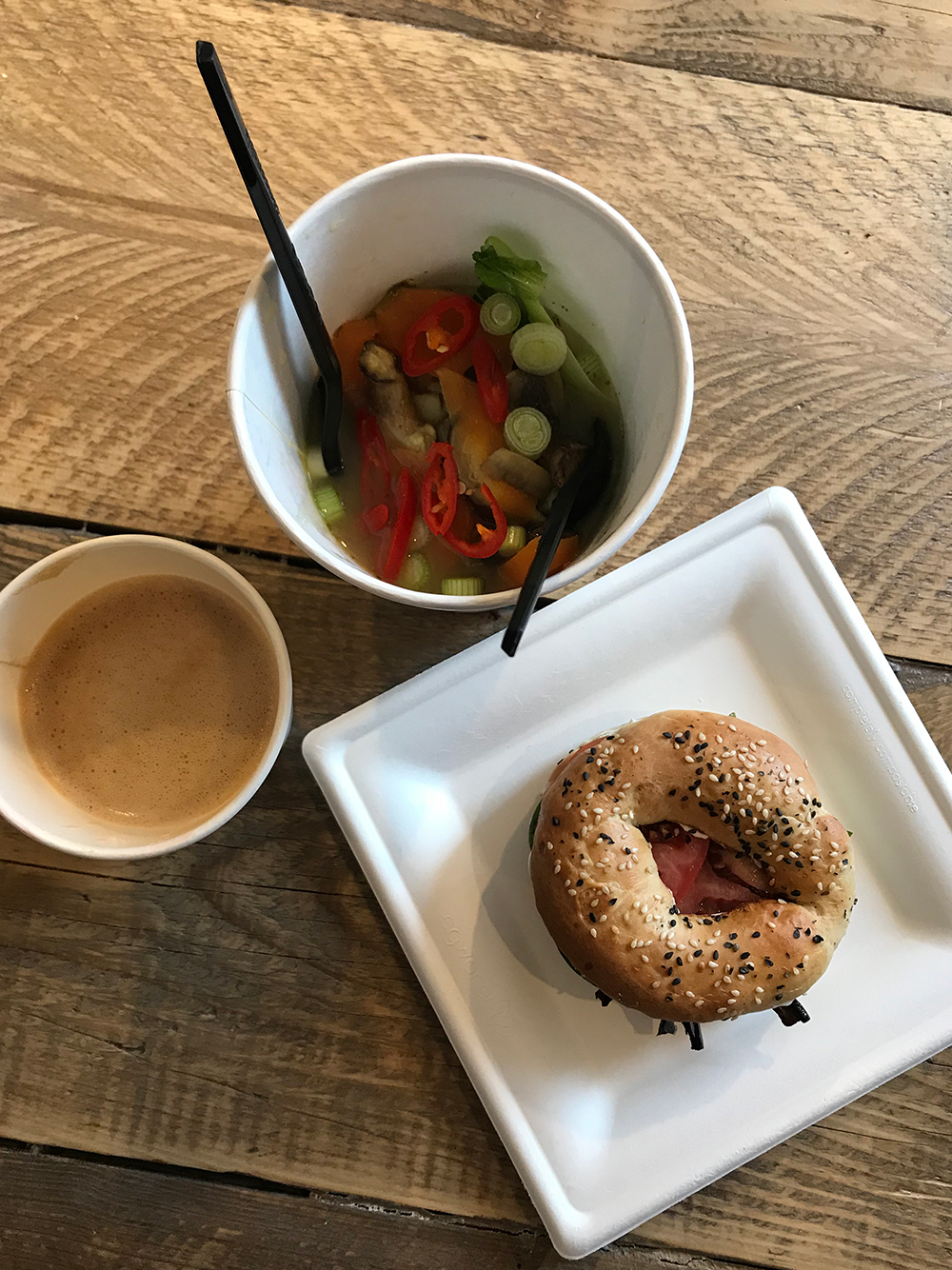 The menu also includes Warming Bowls and Salad Bowls, which both rotate daily. The warming bowls on offer are a noodle soup, Indian buddha bowl, Burrito bowl and a vegetable curry. The salad bowls rotate between Thai satay, a vegetable sushi, quinoa & falafel, and a kale and avocado caesar. My favourites are the noodle soup and the vegetable sushi, although I haven't managed to try them all yet!
Nourish also regularly hosts special events, with guests coming in for one-off pizza nights, smoothie workshops and Sunday brunches and more. You can find all the details on their Facebook page – I'm particularly looking forward to the Fully Raw Mexican Night next week! The support for local chefs and creators doesn't stop with the events, as plenty of ethical items from local makers are on sale in the shop. You can find wonderful artisan coffee, snacks and granola packs for sale, and as well as the recent addition of a beautiful selection of little faux marble plant pots which are made by a local girl.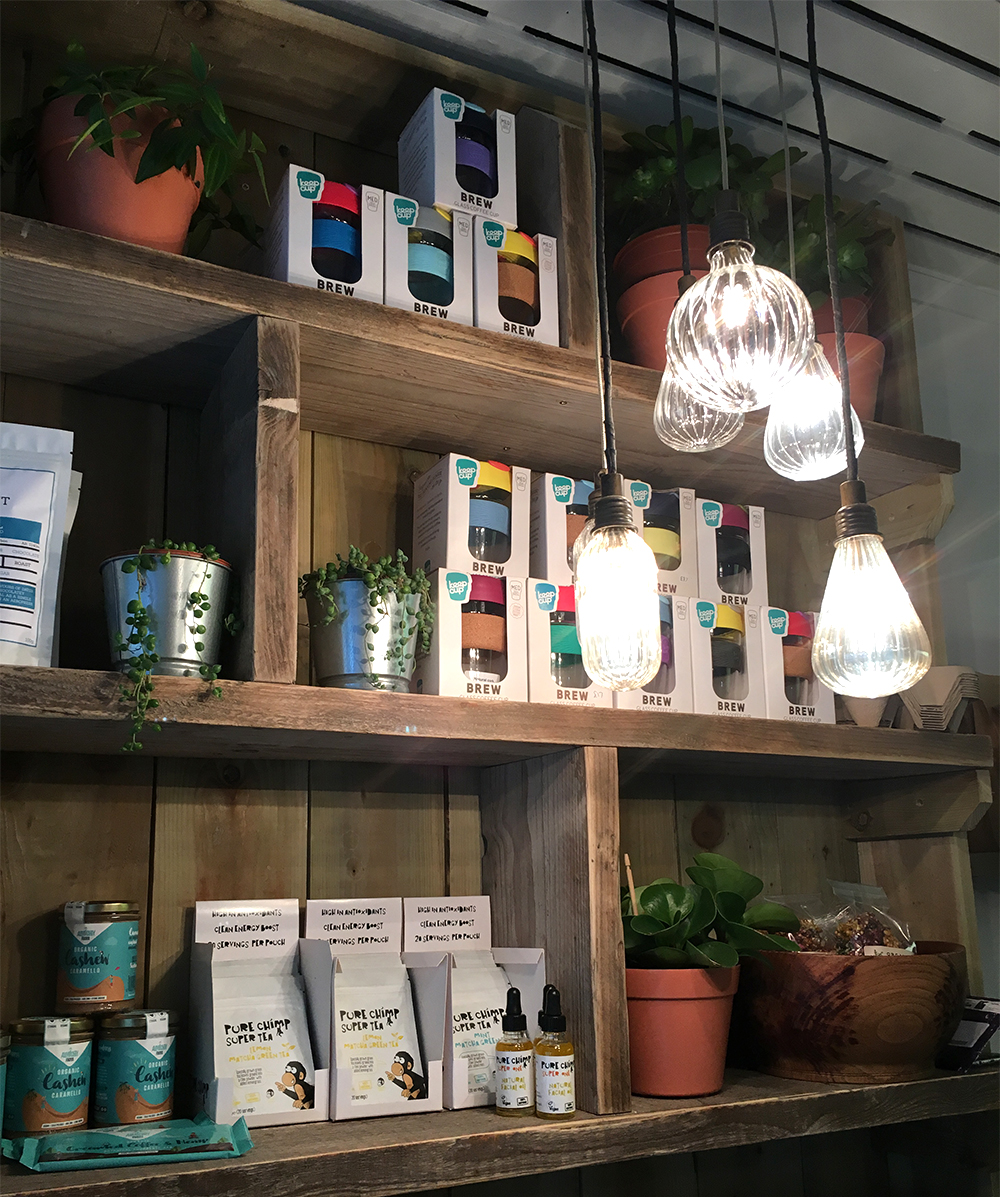 I love what the girls April and Cleo from Nourish have done with their new space and the cafe is a warm, friendly place where everyone is made to feel welcome. It's great to see them go from their early days to where they are now, and I'm proud of what they're helping to build in Colchester as the vegan community continues to thrive!
You can find Nourish at 23 Crouch Street in Colchester, open 10am to 4pm Tuesday to Sunday. Check out their website for the full menu and give them a follow on Facebook or Instagram to keep up with what they've got going on.
Have you visited The Nourish Co in Colchester, if not what on their menu takes your fancy? Hop on Twitter and let me know.
Happy eating!