On a recent journey home I took a scenic route back through some of the Essex countryside, and found myself driving through a stunning little village. Lined with extravagant homes and beautifully quaint cottages, it turned out to be Tiptree, a name I recognised from the company known for their jams, honeys and gins. Originally called Wilkin & Sons but recently rebranded to just Tiptree, their farm has been growing and selling fruit since 1865, so they know a thing or two about sweet treats!
Tiptree have been making waves in the last few years with their delicious range of fruit gins, and this Saturday they launched their new pop-up bar on the top floor of Fenwick in Colchester, which just so happened to be World Gin Day! So I grabbed my camera and went down to take a look.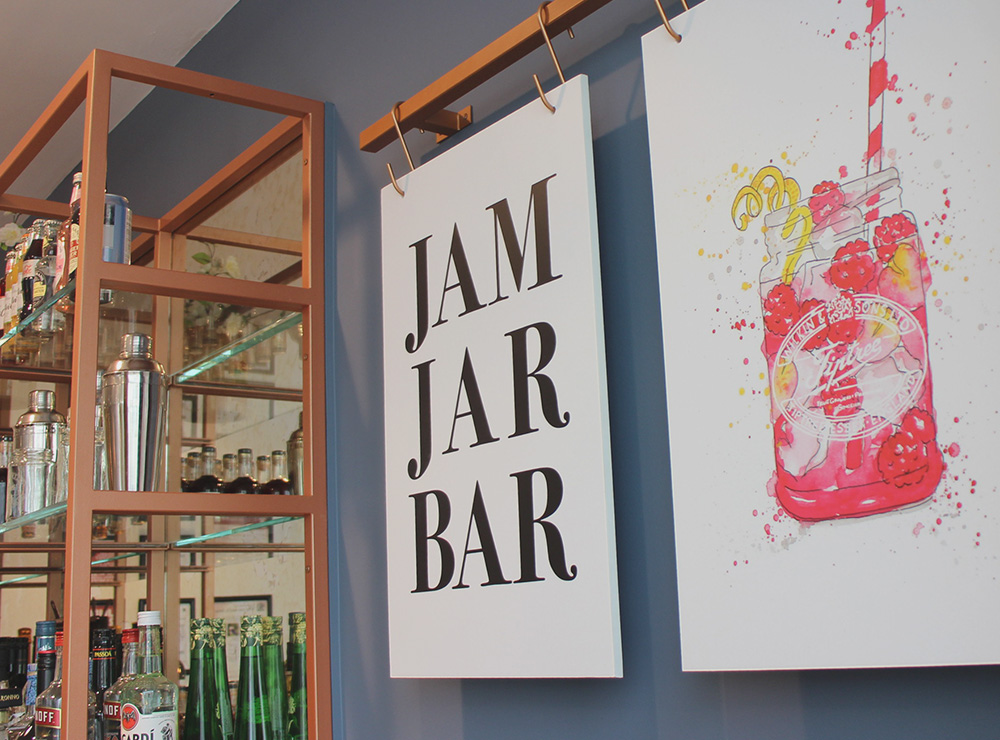 Two months in the making, the wonderfully-named Jam Jar Bar opened for business with a selection of fruit gin liqueurs, cocktails, mocktails, wines, smoothies and shakes being prepared by a team of friendly mixologists. The bar area is beautifully decorated with rose gold lights hanging above a faux marble bar topped with small wooden boxes full of fresh fruit. A beautiful blossoming tree sits at the back of the room by the windows that flood the area with natural light, with the surrounding tables decorated with fresh flowers.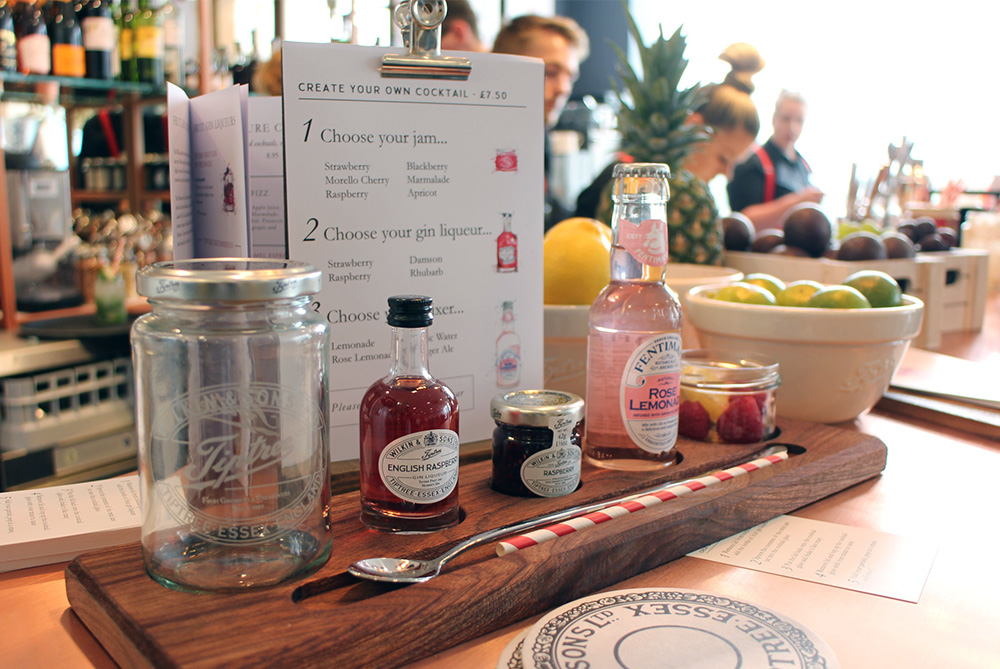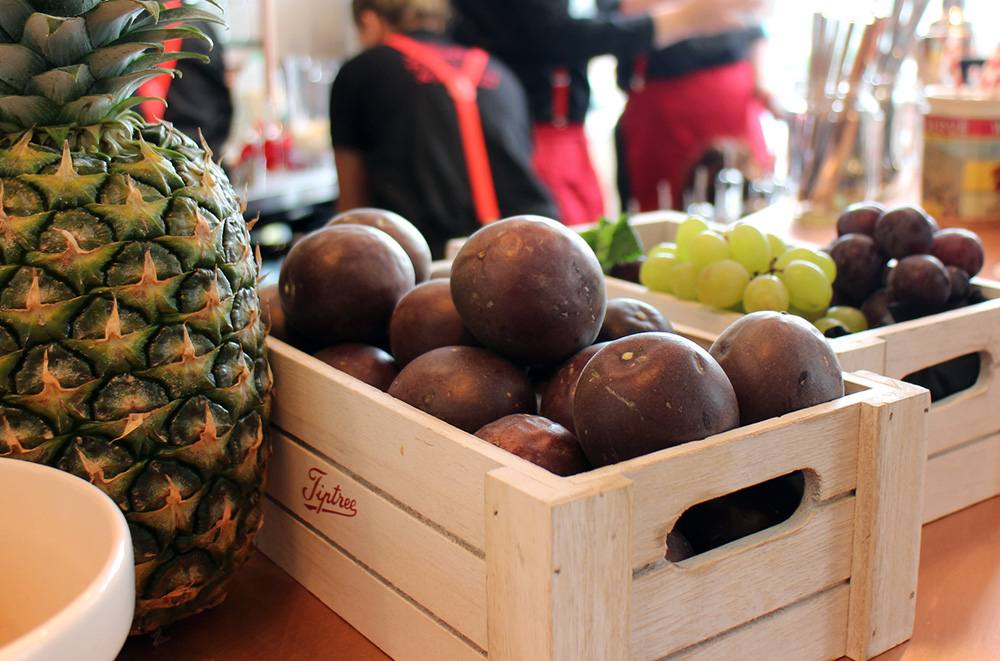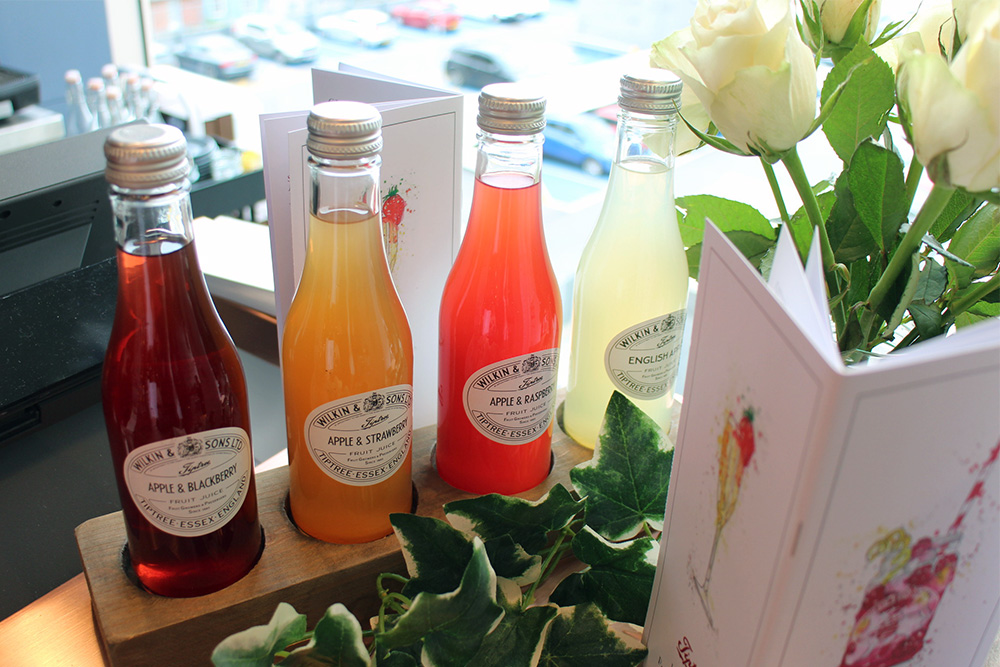 As well as their signature Tiptree gins, other local products from the likes of Adnams, Aspall and a range of wines selected by Peter Watts of Coggeshall were available. There was a really relaxed vibe, and an opportunity to soak in the view of Colchester from the top floor of Fenwick.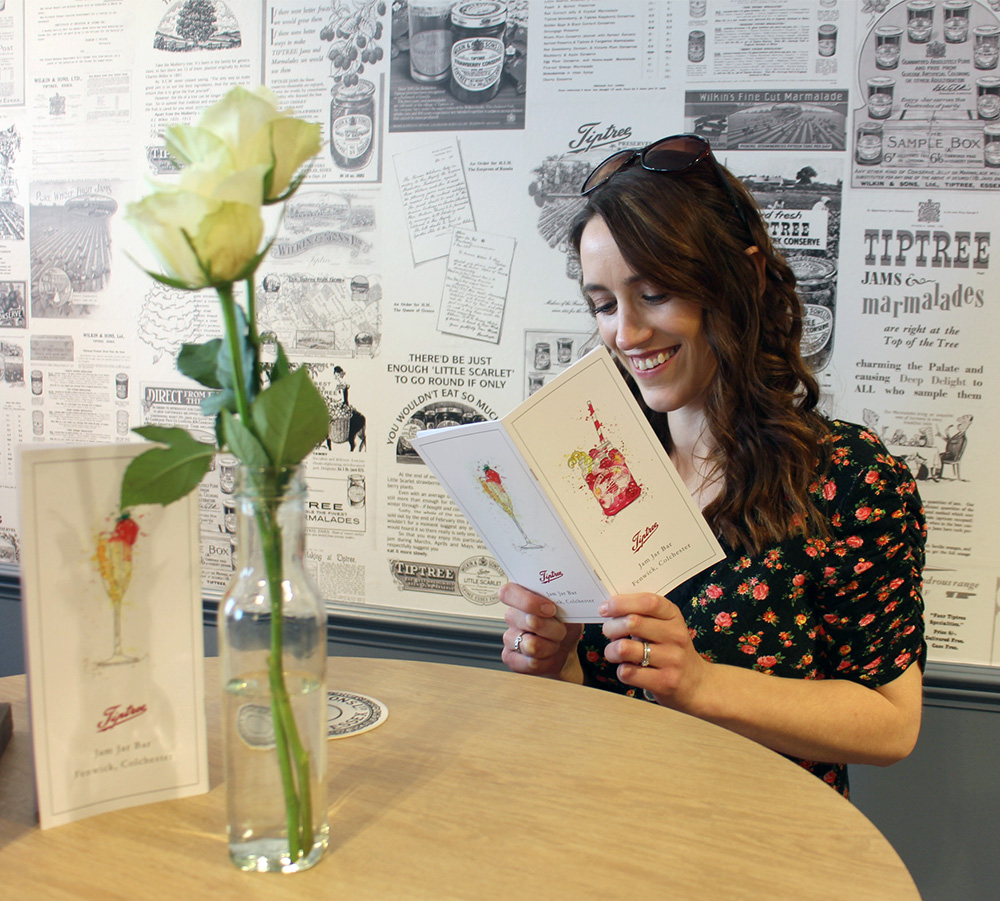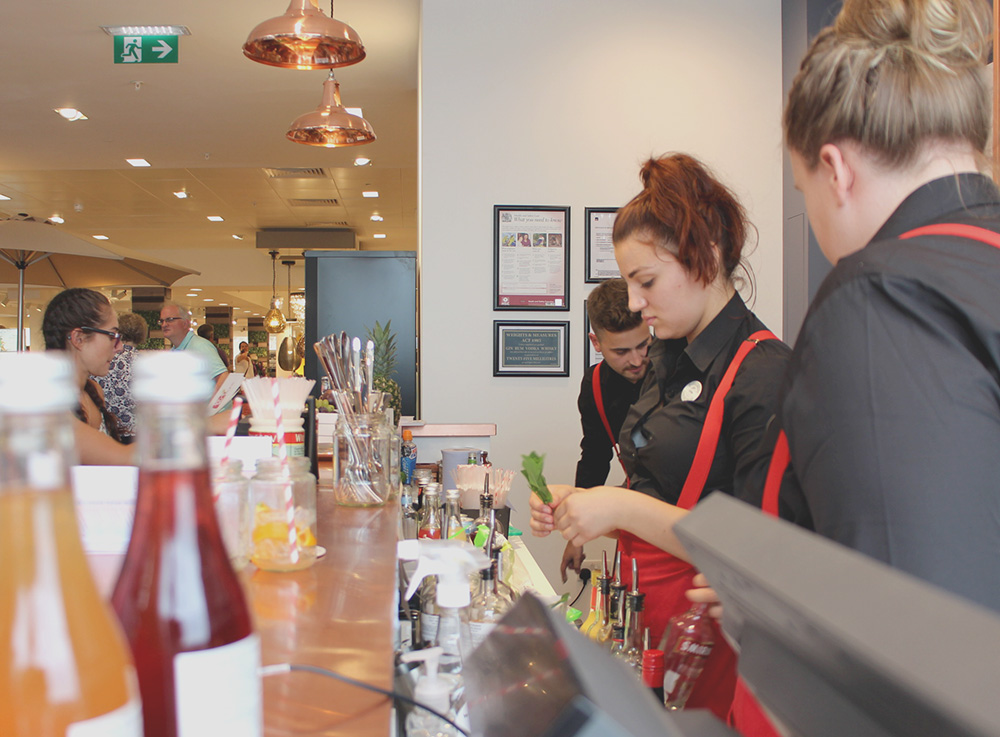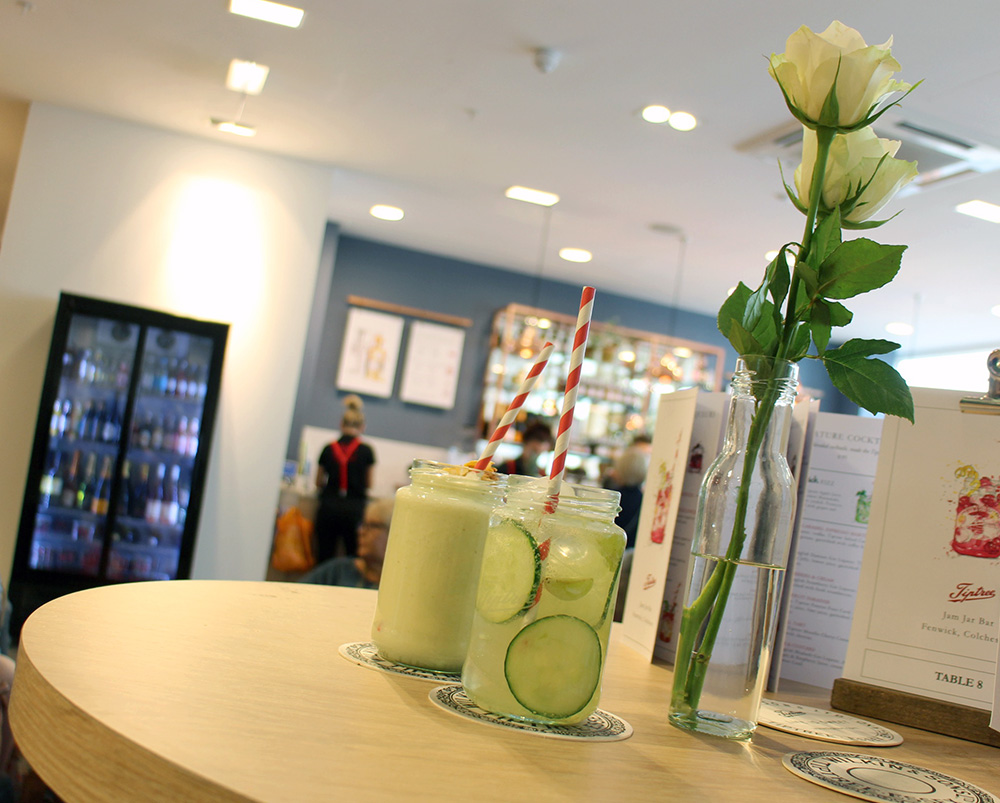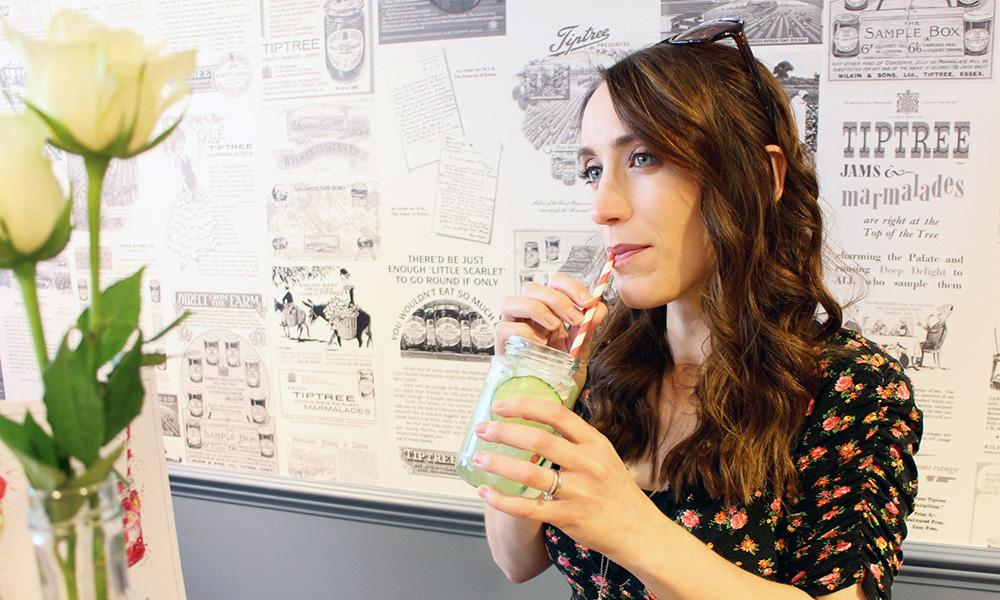 I flicked straight through to the mocktails, and picked out the Elderflower Sherbert, which contained a wonderful combination of Tiptree apple juice, lime marmalade, elderflower, lemon, cucumber and grapes. It was sweet and fizzy, and the fruit gave it a taste reminiscent of the little fizzy sweets I used to have as a kid, while the cucumber and ice kept it light and refreshing.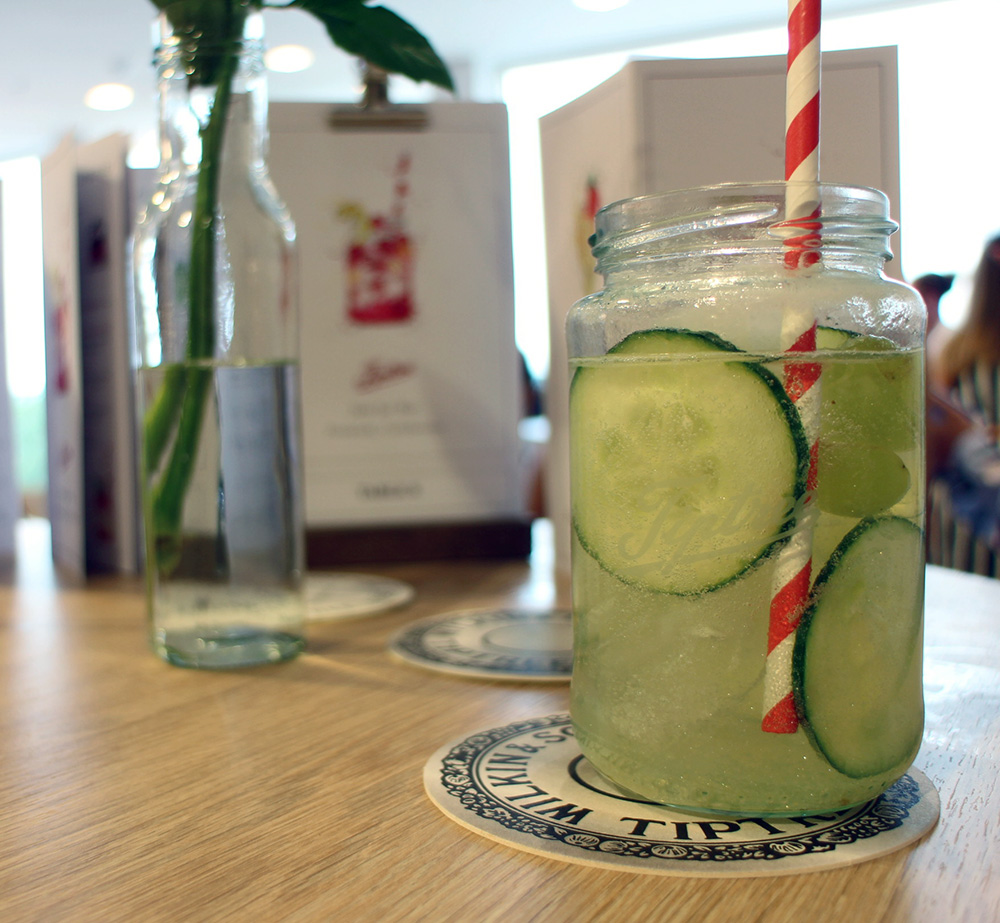 My husband opted for the Virgin Pina Colada, which contained Tipree Pineapple conserve, pineapple chunks and coconut cream. This was thick and fruity and like any Pina Colada tasted just like holidays! It had little pieces of dried pineapple on top and like my elderflower sherbet was served in a cute little Tiptree jam jar.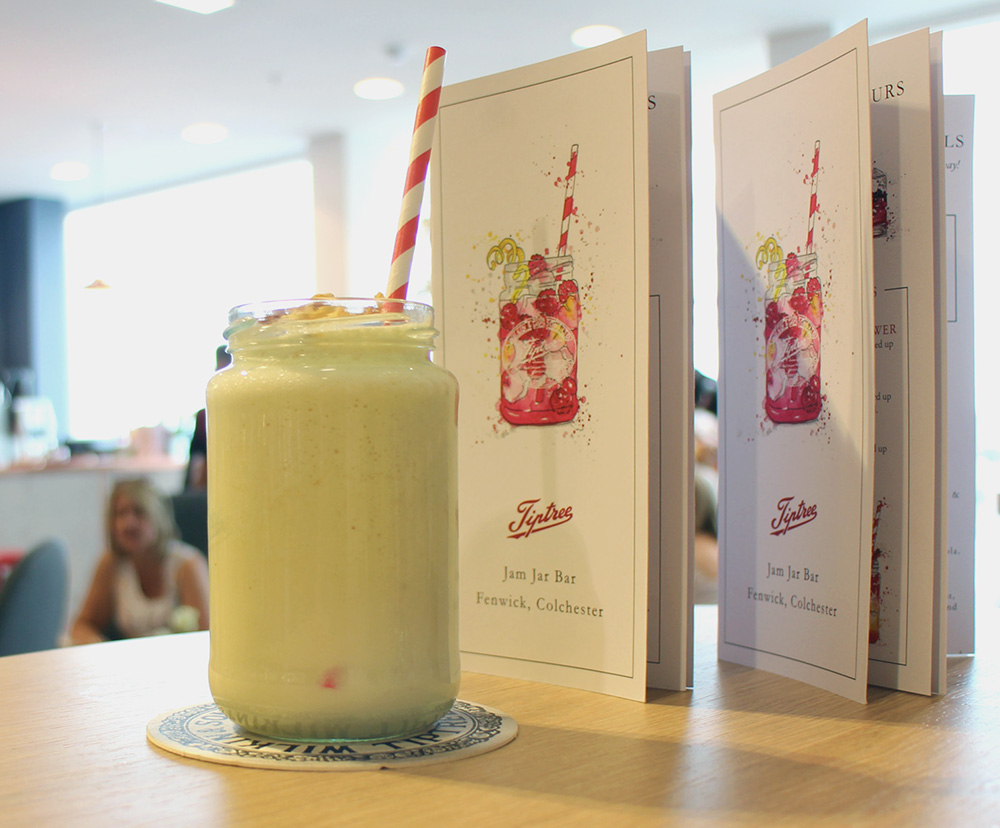 The Tiptree Jam Jar bar is open on the top floor of Fenwick in Colchester until the end of the year, so if you're in the area be sure to check it out. And if you do then hop on Twitter and let me know what you went for.
Happy slurping!