I've loved pregnancy this trimester, the time's just flown by. Lots of things happened but the main thing was that we had our 20 week scan and found that we're having a very happy and healthy baby. There aren't very many scans throughout pregnancy especially if you go through the NHS anyway. There are just two and they're quite far apart at around 12 and 20 weeks. There's different reasons for each of the scans, the first is to check the pregnancy, the dates if everything is looking good. The second is after most of the organs have formed and it's a check to see if this has all developed correctly and healthily. If you're lucky and if you want to, something you can also do is to find out the baby's gender.  After having to go back a week later because the baby wasn't playing ball we also found out that it's a girl! We're so happy, and we have already chosen her name which is so exciting.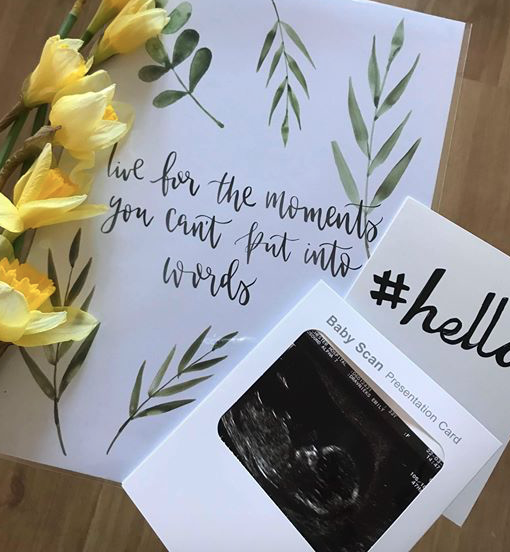 I started to feel my little girl move at around 13/14 weeks and it's a magical experience. In my second trimester she has only got stronger, more active with kicks, swirls, roles and lots of stretching. She's really getting  a personality in there and it's wonderful to experience. She's started to hear and respond to voices and there are even some sleep patterns that have become more consistent too. You can really see the kicks and movement from the outside which has also been special for my husband to see and it's really made us excited for her arrival.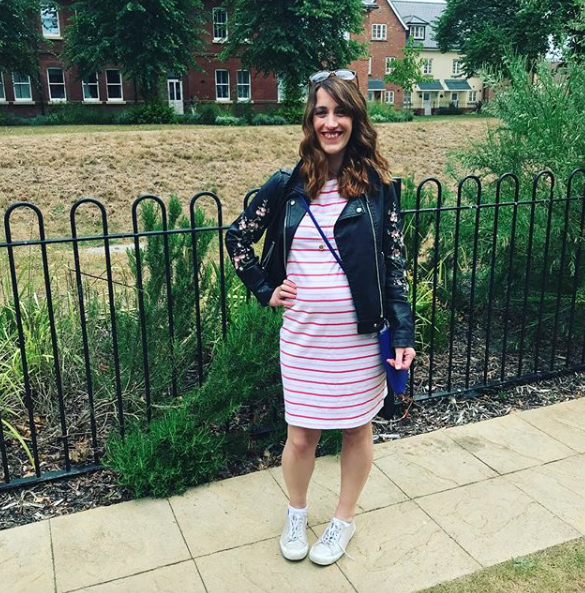 Along with the kicks  and movement, she's really started to grow but with this has come a changing body. It's something that you long for when you first become pregnant, to have a belly to have on show so that people can see, and for you to know you're baby is growingly healthy and on target.  But with a belly comes comparisons, comments and frustration. It's strange because pregnancy is the one time that people think that they can comment your your weight, your shape and style and apparently get away with it. Sometimes what is really meant as excitement and being in awe of a woman body, that it can create a baby is such a short space of time and that it' s not long till said baby arrives often comes over as body shaming and a misconception of feeling. Being on the receiving end of those comments can often become quite frustrating, and over the past few months it's at times it's bogged me down. I've almost had to retrain myself into finishing peoples comments in my head sometimes to get the positive intention of what people actually mean. For example – 'ooo you're getting big' should actually be 'isn't she growing, won't be long now'. A funny experience and one that's made me think how I treat others in the same situation for future reference.
There's 9 months for a baby to grow and fully form till it's ready to come and meet the world and maybe that time isn't just for the baby. Maybe it's as much for people, your family, friends and acquaintances and you to get used to you having an extra person in the world too. It really makes you realise how interesting mother nature is.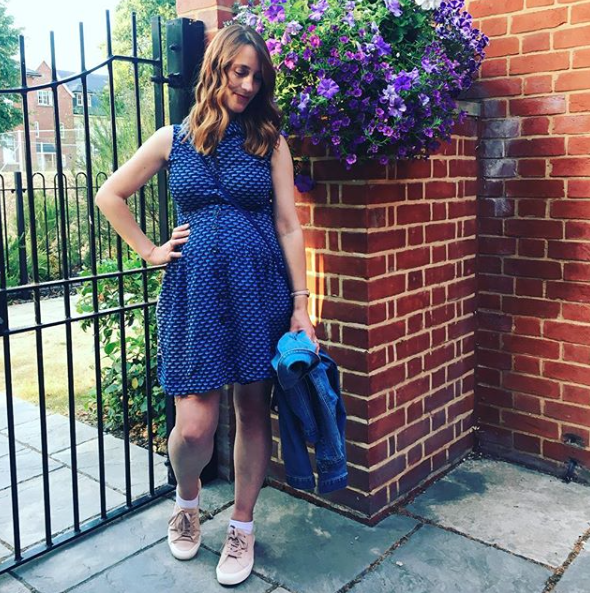 The last few weeks of the second trimester brought the height of the summer and with it the amazing heat but this also brought the dreaded migraines. I already suffer from migraines but these were worse in intensity and I suffered at least once a day for a few weeks. One actually turning into a day terror which was as the name might suggest not nice. As quickly as these migraines came, they went. I'm hoping they've gone for good.
Finally the further I go along this journey the more I realise that I'll forever be in awe of the human body, the female body is one heck of an amazing thing. I'm growing a baby and we can't wait to meet our little girl.