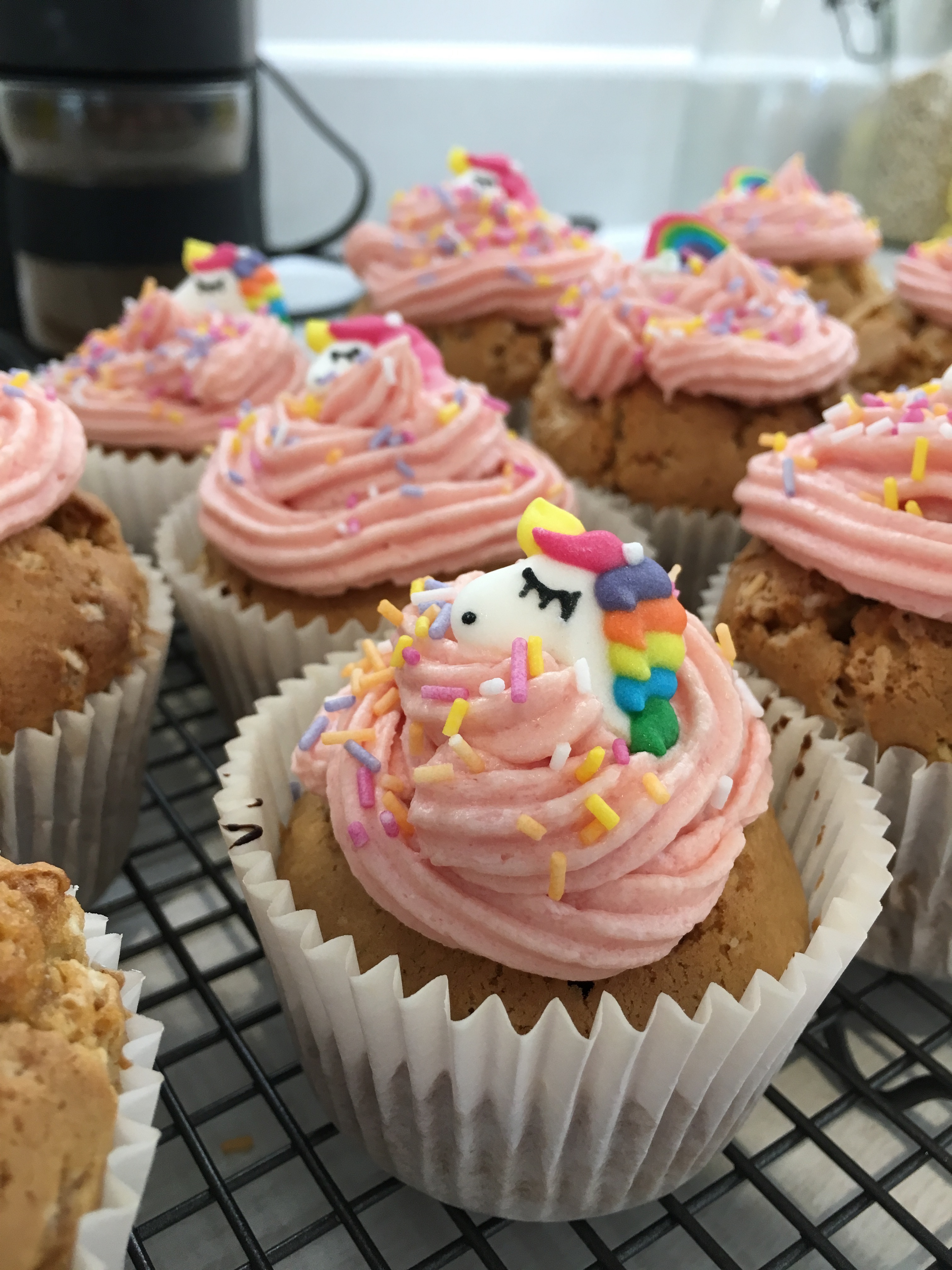 In light of  it being vegan week on the Great British Bake Off, I thought I would pop a post up about the Unicorn Funfetti Cupcakes that I made for the recent MacMillan Coffee Morning. Vegan baking is becoming more and more main stream these days especially with the news recently reporting that scientists say to help the environment you should go vegan or at least Flexitarian or Plant-based. An interesting concept that more are adopting every day.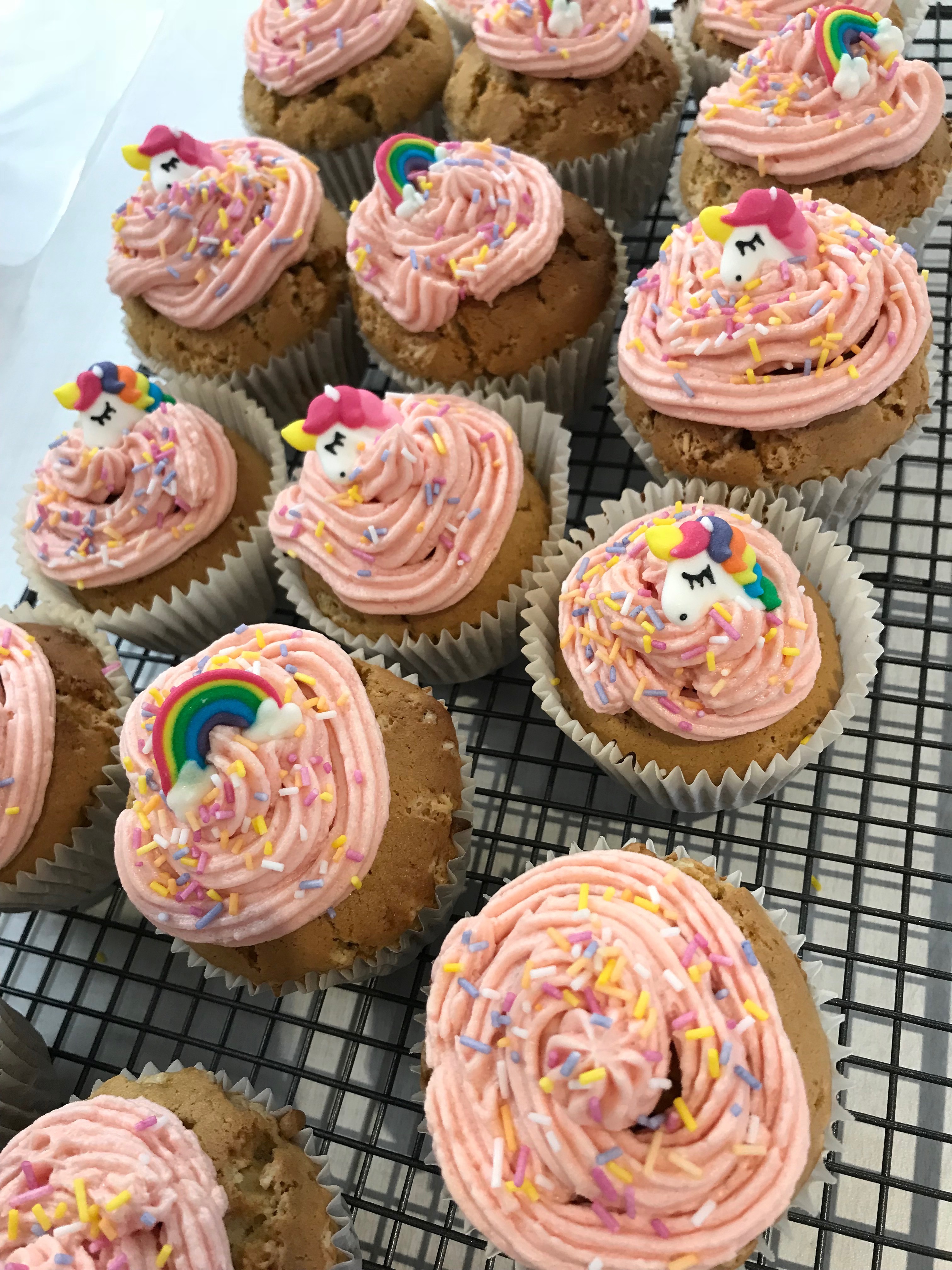 The recipe that I used this time was one from a very interesting vegan/plant-based cook Minimalist Baker.  Actually one of my favourites to follow on Twitter and Instagram as the food always looks great and the recipes are pretty simple to follow too.
The particular Minimalist Baker recipe that I chose to use is the 1 bowl Vegan Funfetti cupcakes with a few slight changes, decoration being one of the main differences. I had some unicorn sugar cake decorations that I had left over from a recent event which I really wanted to use. I then worked backwards from this looking at recipes that would work with the decorations. The Funfetti cupcakes looked right up my street with the fab hundreds and thousands that are added to the cupcake mixture and make a fabulous addition to the yummy cakes. I found that a little tip is to use dark and bright sprinkles for the best effect as the lighter one that I used this time seemed to bake into the mixture without leaving much colour. Still lovely cakes, I will be making again soon especially as these ones received rave reviews from everyone that ate them.  There also weren't any left to take home either so it's a good job that I nabbed one or two to eat later with dinner for me and the hubby before I gave them in.
Let me know your thoughts on these scrumptious cupcakes in the comments below.
Happy baking!