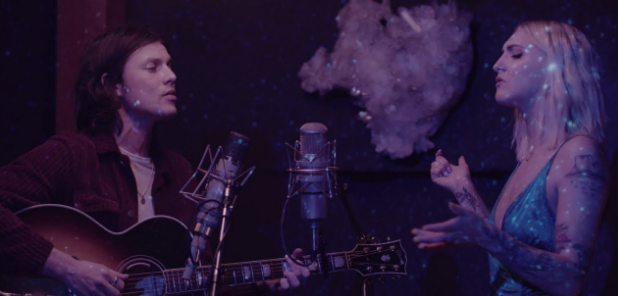 Music Monday this week is a late one, it's been a crazy busy week but I wanted to feature a cool track that has just caught my eye.
Released just last week, James Bay and American singer song writer Julia Michaels teamed up to write and perform Peer Pressure. Julie Michaels is one of those artists that has been in the industry a while writing for stars such as Justin Bieber, Demi Lovato, Britney Spears, Hailee Steinfeld and Gwen Stefani amongst others. She finally released her own album in mid 2017 and went from strength to strength.
The lyrics to Peer Pressure tell the story of someone having that guard up but when the right person comes along they can break through it, somehow true love always finds a way. Something everyone can connect with. Peer Pressure features a cool combination of the twos talents style, with Bays melancholy vibe and Michaels gorgeous harmony, the voices on this track blend seamlessly. The guitar is simple yet captivating, the song is catchy and with producer Joel Little in the mix too it becomes magical. I especially like the live version if this song which I've included below. You can feel the chemistry. Listen close enough and you'll be pulled into this special song and want to listen to it again and again. I'm loving James Bay at the moment and with a tour coming up with Ed Sheeran, it's a gig I have on my wish list to see.
Let me know your thoughts in the comments below or over on Twitter. Happy Listening!