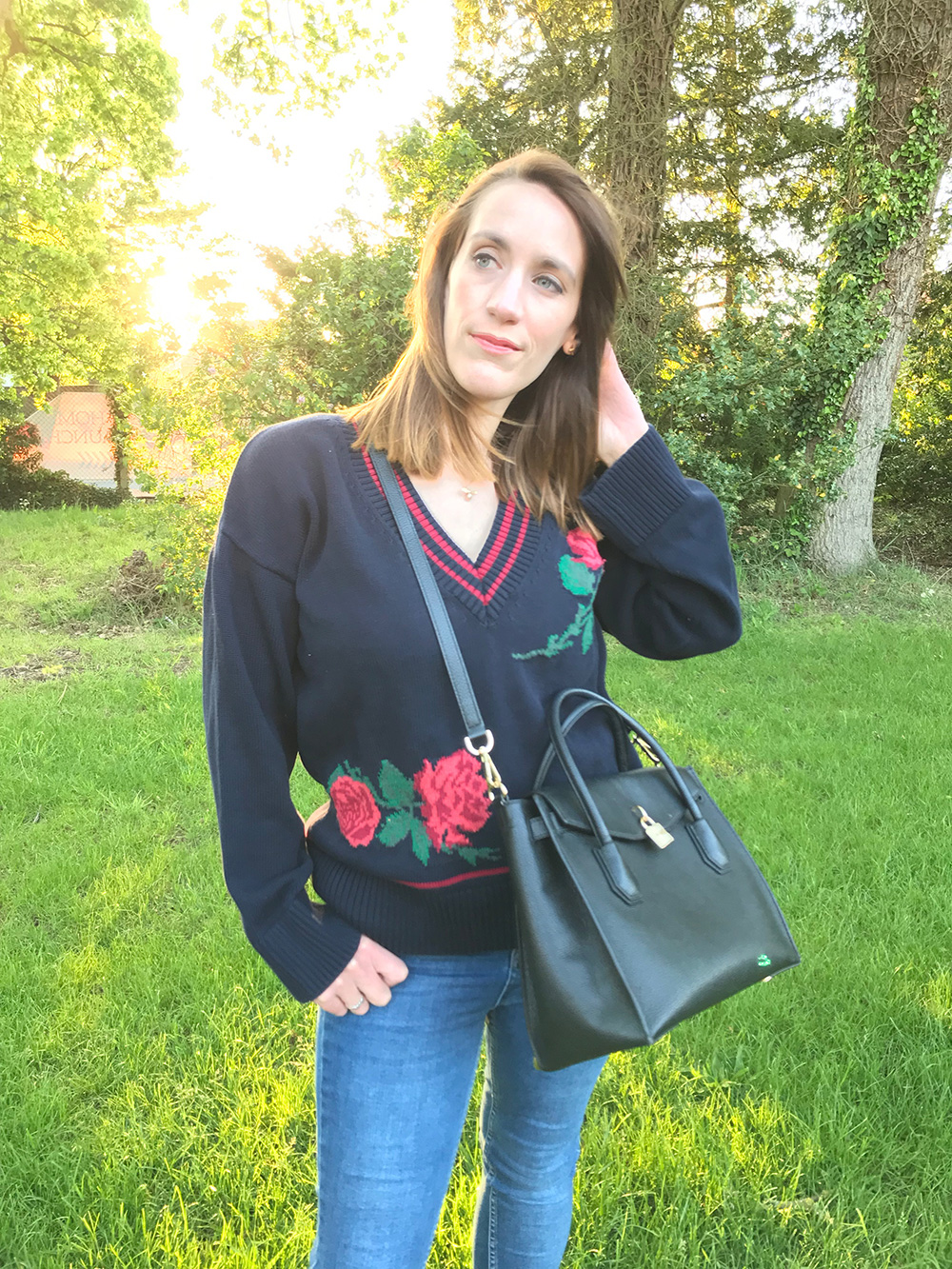 It's been quite a few months now, we've settled into parenthood nicely. It's a challenge but it's us three against the world and I feel like after 9 months I need to note down our birth story. Especially as it's something we'll come back to, relive and reflect on for the rest of our lives. I found that these kinds of stories are something I spent hours reading and really loved during my pregnancy and allowed me to somehow prepare myself for what I would be facing. It's important to note though that every pregnancy and birth is different. Although we all go through a similar process and challenge in growing and giving birth to amazing babies, every experience is our own. They're unique and beautiful in their own way. Negative stories are often told to pregnant ladies and it's something that really upset me when someone almost looked on in glee as they shared their horror so this isn't supposed to be that.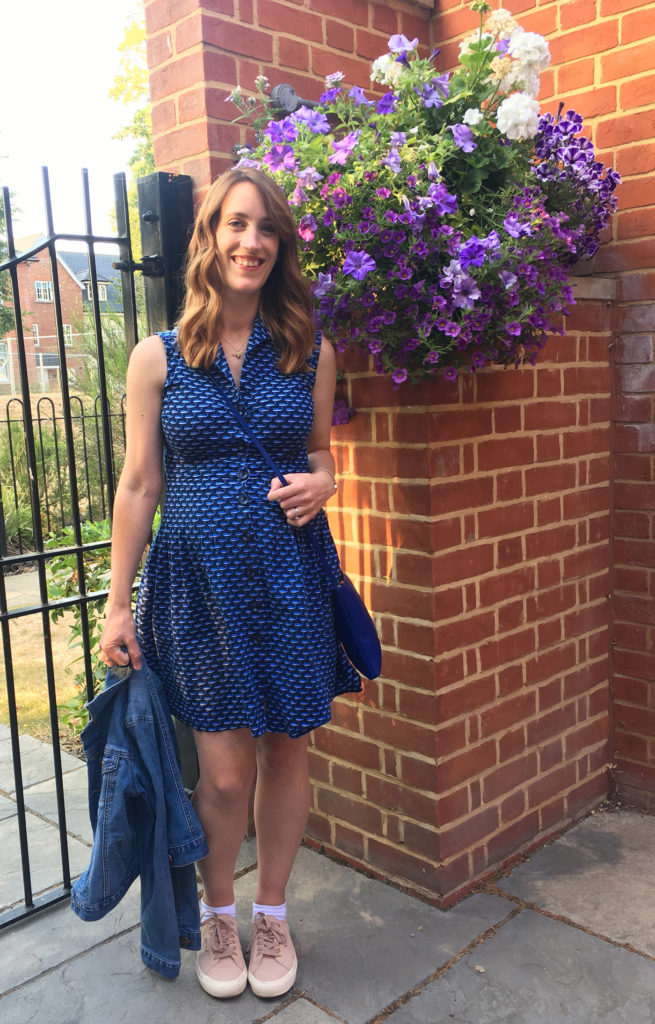 I had a lovely pregnancy. I was someone that always thought of pregnancy and birth as something that I found scary. I had been somewhat of a miracle baby because my mum had proudly looked death in the face and survived. Growing up knowing this story though made me weary of pregnancy and birth so I knew that I was going to be a nervous, and somewhat of a fussy mum-to-be. Strangely for me I found that I connected with my beautiful baby instantly and it really shaped my pregnancy path. Lucy was sassy, strong and head strong from the moment I knew I was pregnant. 
Midwives would say you have a sassy one here as she resisted the midwife palpating my tummy to do our checks of heart rates and measurements. She also looked after me when I had kidney stones half way through my pregnancy. An interesting experience to go through so far in pregnancy, but she almost told me that it wasn't anything to do with her when I woke up one morning with crippling pain. Why am I telling you this you might ask, well it sets up our birth story nicely if you know a little background.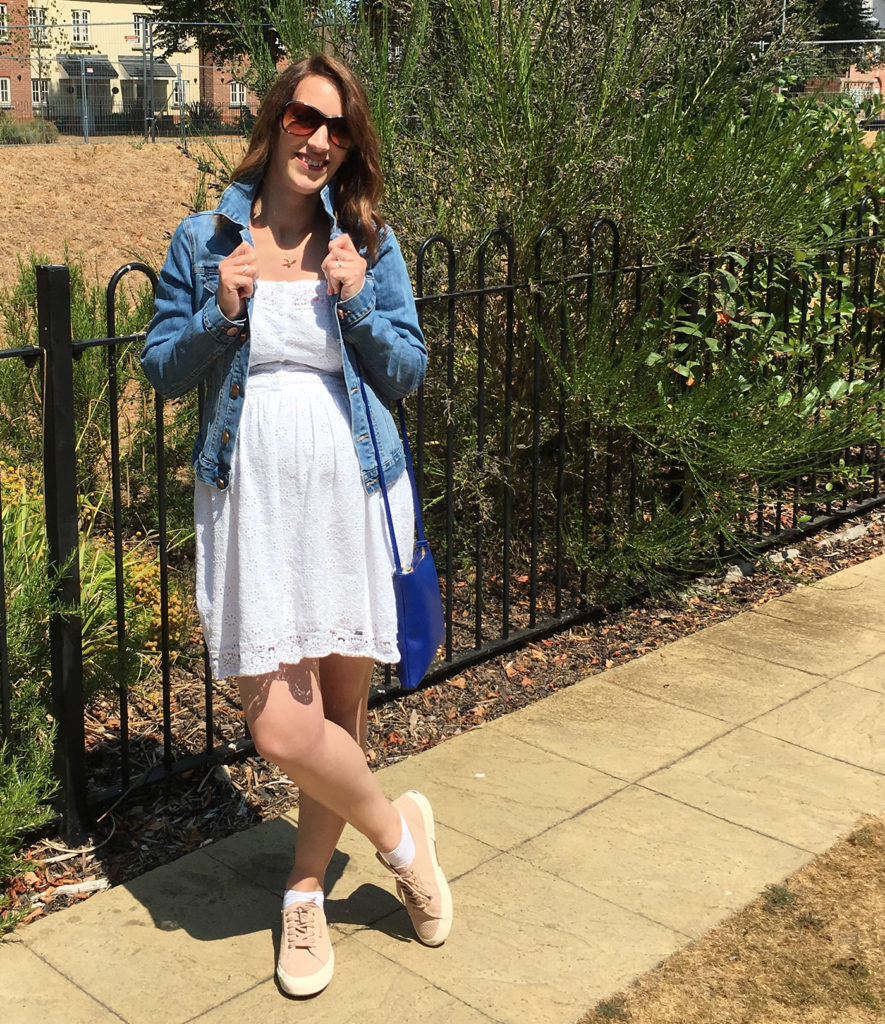 Incredibly Lucy was finally 16 days over due. I had a feeling she would be early and she probably would have been if everything had gone to plan. I'd been having mild contractions from the weekend before our due date ( so a good few weeks) and we'd planned to have a home birth but Lucy had other ideas. We'd just moved into our own house, our first and so we hadn't got anything ready and needed to buy a few things. The husband went out to buy everything and I remember sitting on my exercise ball, bouncing up and down having contractions watching Bake Off. Something that was repeated on and off for the next few weeks. As the days went on, I had sweep after sweep to try and get things moving. We also took long walks, and worked our way down the list of things that supposed to help bring on labour. I'd have contractions but then they'd stop just when they started to get a little intense and of course being a first time mum didn't know that they were in fact the real thing and not braxton hix . I felt like my body was preparing and letting me get used to what was to come. I might also add that my midwife team were monitoring me closely especially as I went over due.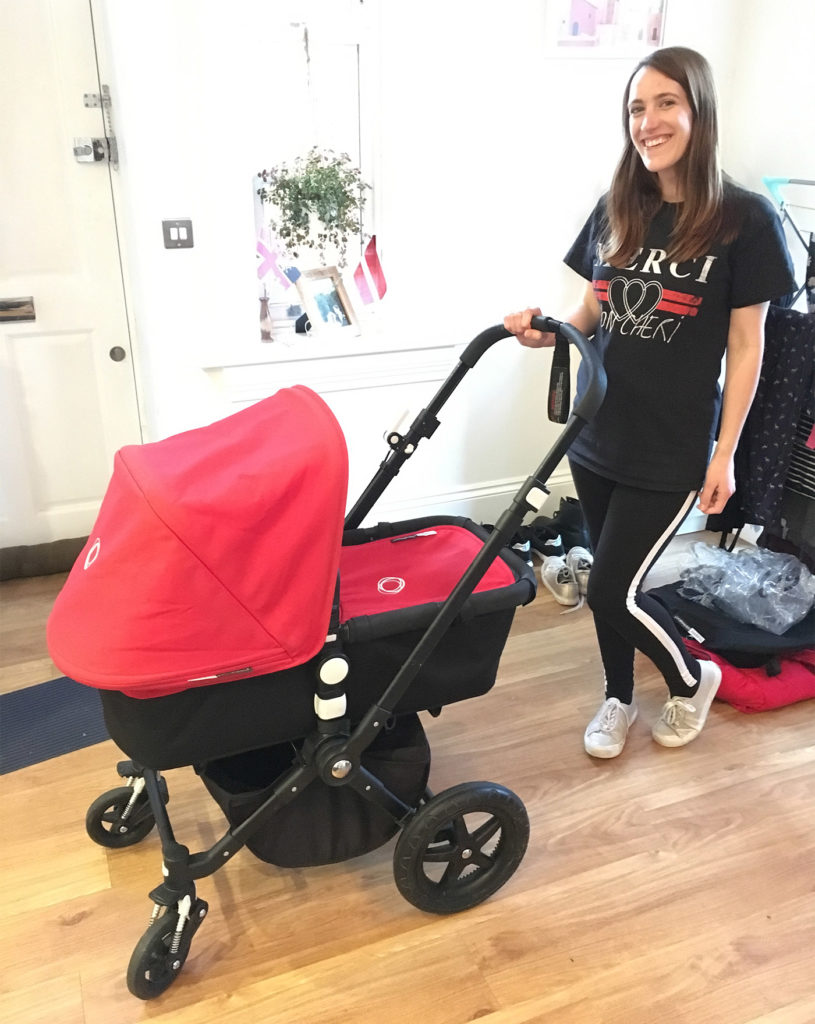 Some time later, it was Sunday evening and we decided that to get the oxytocin flowing. We thought that maybe we'd go and see the new Lady Gaga film, it really worked, or so we thought as the contractions were getting really strong and at one point I actually thought I might have to go to the hospital. The contractions stopped as soon as the film finished so we went home though so decided to try and get some sleep. The next day we decided to go in for the induction as I knew I should have gone into labour already and know we needed some help in getting Lucy here. 
We went into the ward in the evening to be induced. I didn't take long for the contractions were getting quite strong almost straight away so we didn't get much sleep and I soon I realised that Lucy had gone back to back. I'd been able to feel her back on the front of my belly throughout the whole of my pregnancy and suddenly it felt different, the shape was different so I knew it was going to be a difficult labour/birth straight away.  After a few hours monitoring and logging the contractions/surges, still on the ward I went into have a bath and one of the midwives on duty put candles out, made it dark and there I went into full active labour. The labour was in my back and more painful than I could have imagined. We'd been to hypno-birthing classes so I was relying heavily on the things that we had learnt. Massage was great and I found that my husband putting pressure on my hips and lower back really helped with the pain. It went from something that was unbearable to something that I could cope with almost immediately with this. The midwives were actually worried that I was going to give birth on the ward which wouldn't have been good for any of us so in between contractions, I was slowly popped into a wheelchair and quickly taken to the birthing suit. This wasn't a pleasant journey but there were a few comical moments that I we can laugh about now. 
I popped (slowly and with great difficulty) into the tub with warm water that was waiting for me where the massage continued and here after quite a few hours was the first time I had any pain relief. Gas and air became my friend. if nothing else to control my breathing. The thing I remember thinking was that the contractions lasted longer than the promised 3/4 breaths but they definitely had a peak but this ramped up almost immediately and the trough of the surge came just as quickly as it had started. I guess that's where back labour differs maybe. 
I remember my husband having a coffee and thinking that I would love one too, even though I don't drink it much. Soon after my waters broke and this is where the fun started. The pain ramped up even more as you would expect but somehow I had to get out of the pool because Lucy's heart rate had suddenly dipped and I had just reached 10cm. I was told to start pushing and I did this for more than 2 hours. I felt like in hindsight at this point I should have moved positions, as I was in one that went against everything that we had learnt in hypno – birthing, and against what we know would help the birthing process. Finally the doctors came in to review where we were at and they noticed that she had moved into a strange position. Sightly diagonal and looking to the left. They informed me that anyone would struggle to progress. This meant that I needed to move to the theatre for a little more intensive help. 
There was quite a long wait from this point to going into the theatre. I was in transition and had been for a while so the pain had ramped up even more so this was an interesting time. When we finally went into the operating theatre, I had a spinal block which was a welcomed relief.  There was a failed forceps attempt which I'm told is my hospitals process to try this first before anything else. Lucy's heart rate dropped again at this point more than it had earlier and so at this point they went for an emergency C-section. Lucy was born after 15mins at 4.01pm. Who knew an emergency C-section took so long.
C-section wasn't something that I had thought about much. I did start to research it slightly the day before I went in for the induction due to trying to get my brain prepared just incase. I had a feeling it was heading in this direction but I didn't want to get stuck on that happening though.  As a couple we hadn't gone through details so we weren't asked about anything and I was completely in a dream world in the operating theatre due to the pain relief. For this reason I don't remember much about what happened next, in what order etc but I do have a recollection of asking my hubby to go with Lucy as soon as she was born and to make sure she was okay straight away. She knew our voices and I really wanted her have a familiar voice with her. Even though I was not very with it, I was fighting to be. I was so excited, super scared as I was aware of the situation, the hustle and bustle of the operating theatre and staff. I also just wanted to be there for the first moments of my babies life, to cuddle her, but I had a moment of realisation that wouldn't happen then came an inevitable moment of sadness. I was super emotional because I was aware that I couldn't just jump up and be involved in the moment more like I would have been able to if it had gone more to plan. I knew that my husband was there though and I had to really concentrate on my breathing, and what I had learnt in hypno-birthing so that I didn't freak out. Those last few seconds before your life changes forever.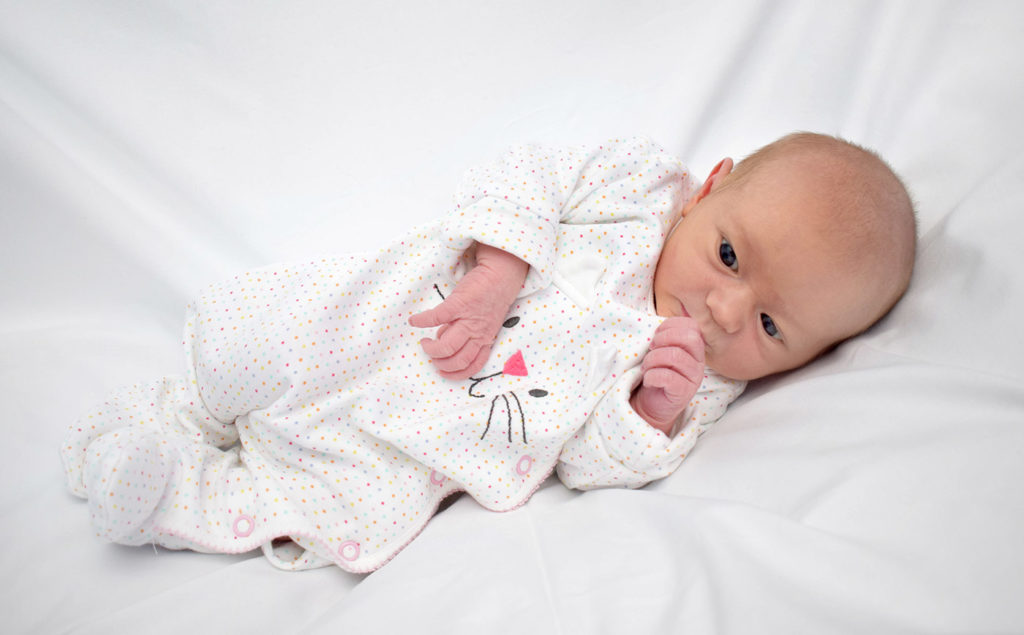 Suddenly she appeared above the blue curtain, this long, bigger than expected baby who was then past to the midwife to tidy up. After a few lonely minutes where I was talking to my husband across the room, hearing a gorgeous cry of Lucy, I heard a snuffling next to me. Not quite on my chest but close enough that I could smell her. Not quite familiar but ours. Not crying, just settled listening to my voice after having the nurses say she had a pair of lungs on her. I wanted to scoop her up and hold her forever but I was being sown up and pumped more of drugs as my spinal had begun to wear off (something only the doctors knew about at the time) so my husband got shown to the recovery room where Lucy got weighed, dressed, first picture taken and held by daddy. I followed to meet her properly shortly after. 
And that was the beginning as they say …….