Happy new year! As the decade comes to a close it's a time to reflect back over the year and start planning for the months ahead. The last year has been amazing as we've continued to thrive as a family of three. Lucy is growing up fast and the past 12 months have been like a big whirlwind as she's found her feet, started to walk and become a clever little toddler. I just always feel like I need to soak up and savour each moment. I've stopped working full time in my old job and starting a fresh in other things. Pushing projects that I've had on the back-burner for a while. It's been hard to put myself first sometimes, but I need to take time out to reflect and work on my mental health whenever I can, so I'm a better person for the people around me.
While a large chunk of my time is dedicated to looking after Lucy, I've realised that I need set aside a little more time to look after myself. I've started doing more meditation in the evening when Lucy is asleep and a festive pamper session that I had in December makes me feel like I should do it more often. I've been enjoying relaxing baths in the evenings and using the Aromatherapy gift sets I got for Christmas, they've really had a positive effect. They're made by the Aromatherapy Associates London, I've been using their oils in the bath before bed and it's really helped me to relax while I reflect on the day.
Sleep is another area I'm focussing on this year, trying to get better rest so that I can the best version of myself that I can. I've been using a Leesa mattress over the past year, replacing my old spring mattress and it's made a huge difference. The next step is to upgrade my duvet and try some better pillows, and perhaps incorporate aromatherapy into my sleep too. It's not realistic to assume that as Lucy grows up I'll start to get more sleep, so my focus is on getting better quality sleep when it does come to getting my head down for the night.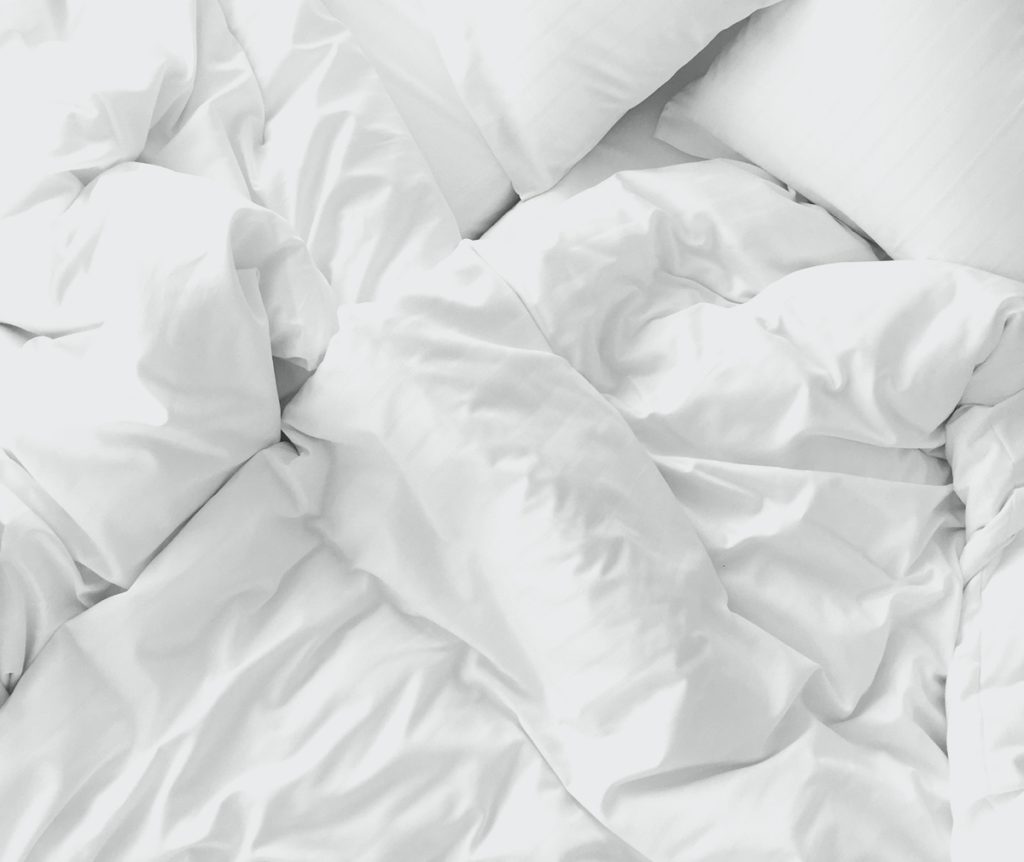 One of the things that has helped Lucy get to sleep is consistency. Having a familiar routine at the same time every evening has made a world of difference. One element of that routine has been music, shuffling quite a large playlist of relaxing songs that goes on at the same time as her pyjamas. I've actually found that it's helped me too, and I leave it playing as I go to sleep a few hours after she does.
These aren't just a new years resolutions, this is the start of me just being kinder to myself. I've found in the past that resolutions just don't stick, and that's because people try too hard to give up something they like or try and force a new habit upon themselves in a set period of time. We've all been there – trying to give up chocolate or alcohol for January, just counting the days until you can have it again. Or joining a gym and forcing yourself to go when you don't want to, then rewarding yourself with bad food after you've been.
The new year shouldn't be about forcing yourself to do things you don't want, it should be about gradually building good habits that stick. This can only happen if you're honest with yourself and realistic about your goals and your reasons for doing them.
What are your goals for 2020, and what have you been doing to be kind to yourself? Tweet me and let me know.
Happy new year!
* In collaboration with the Aromatherapy Associates