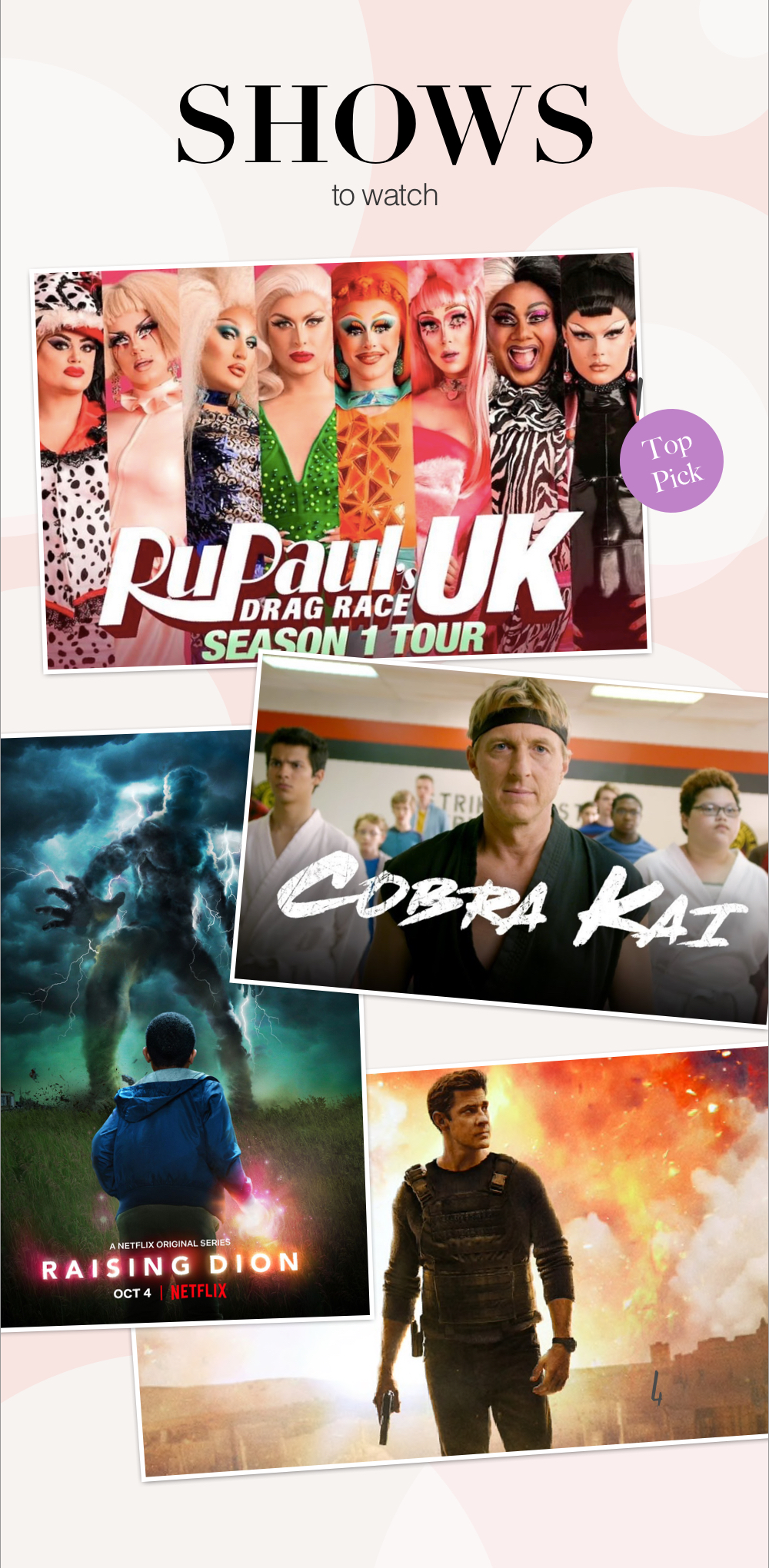 A few bugs hit the D household in recent months so with that and the Christmas break when Hey Duggee hasn't been taking over the main television we've been checking out some new series. I've chosen 4 of my favourites.
Raising Dion
My first choice is Raising Dion, a Netflix original. This comic book turned TV show is currently in its first season but it's brilliant and I'm hoping they'll be another on the way soon.
The 9 episode series is about a single mother that has to conceal her young sons magical powers while investigating were they came from. As well as discovering what happened to her husband that disappeared a year previous. What
Its fresh, funny, well acted and stars Creed and Black Panther actor Michael B. Jordan amongst others. Give this one a watch, and I'm sure you'll be binge watching it.
Jack Ryan
Films and full series based on comics or books seems to be a theme. Tom Clancy's character Jack Ryan was featured in a few films but more recently Amazon Prime have made a series. It was received so well, the second season has recently dropped and a third has just announced.
The story follows the former US marine turned CIA analyst Played by John Krasinski and is thrust into his first field assignment to fight terrorism. He then finds a pattern of communication which leads him to go on a mission to break it down. Jack Ryan is gritty, nail biting, and worth a watch.
Cobra Kai
Cobra Kai is both a continuation and a spin off to the 80's Kirate Kid film franchise. The story follows Johnny Lawrence, 34 years after the happenings at the All Valley Kirate Championship. The one that saw Danny win the championship and Johnny very much realing over the loss of the rivalry between Johnny and his opponent Daniel Larusso. In the new  Youtube series this rivalry very much gets ignited again and it's interesting. The some what teen drama is everything you would want in this kind of series and more 30 plus years later.
RuPaul's Drag Race Uk
Rupaul is an iconic American drag queen. His show Drag Race has been going quite a few years now with some 10 series being made and it's finally crossed the water for a UK version on the BBC. The UK version is even better. This series sees 10 participants be put through their paces taking part in challenges, runway walks, a judging panel, lip sync battles and an elimination process to find the winner that will go on to star in their own digital series. It's sassy, hilarious and totally  addictive.
What have you been watching recently and will you be watching some of these series in your spare time? Let me know your thoughts in the comments below or over on Twitter.
Happy Watching!