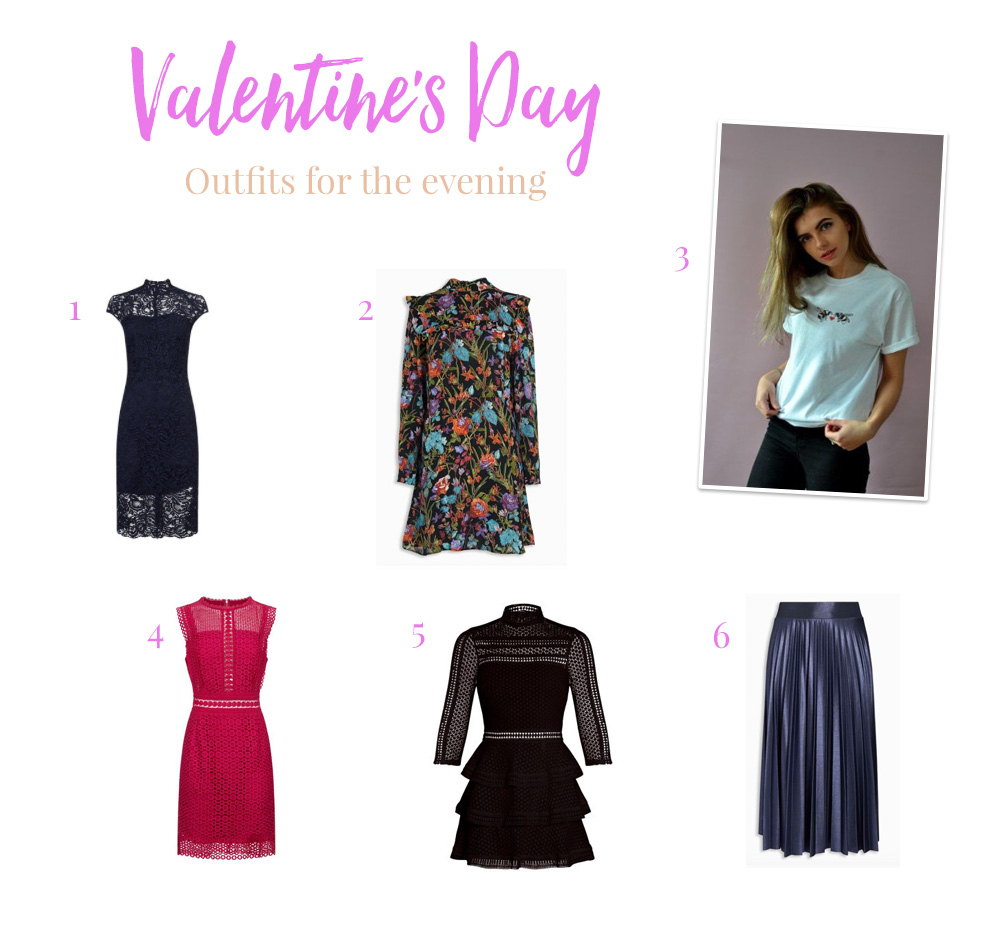 It's Valentine's Day and I thought that I would put together a quick post with a few outfit ideas for this evening.
1. The first is this really cool blue Phase Eight Becky lace dress. It's a body con that has high neck with short sleeves. It's really on trend and would be great for Valentine's Day, this with a black pair of heels and a cute bag.
2. The second is a long sleeved knee length dress and these are one of my favourite trends at the moment. I love this dress especially because of the bright colour combination and the ruffles. The floral print ruffle dress from Next is beautiful and would be great with a pair of short boots, drug and fab accessories in black.
3. I adore this cute Bee Love t shirt from Silk Fred. Is so simple and so cool for Valentines Day. It'll go with a ripped pair of jeans or maybe even a fab pleated skirt. Perfect!
4. This bright Pink Lace Shift Dress from New Look is so pretty. It had a real Self Portrait feel to it and is a beautiful bright colour that will make anyone who wears it the bell of the ball.
5. This Black Lace Panel Tiered mini dress from Next is another Self Portrait inspired dress. It's gorgeous and gives a real rock chick feel. Team this dress with a pair of cool platform heels for the ultimate wow!
6. Pleated skirts are a real trend that is sticking around. If you've been looking for the perfect style, story look no further than this Navy pleated skirt from Next. It's a beautiful colour and it sits really well on the hips, and will look great with a black lace shirt or a cute printed t-shirt.
Do you like any of these outfits? Will you be buying any of them for this evening? Let me know in the comments below.
Happy Shopping!