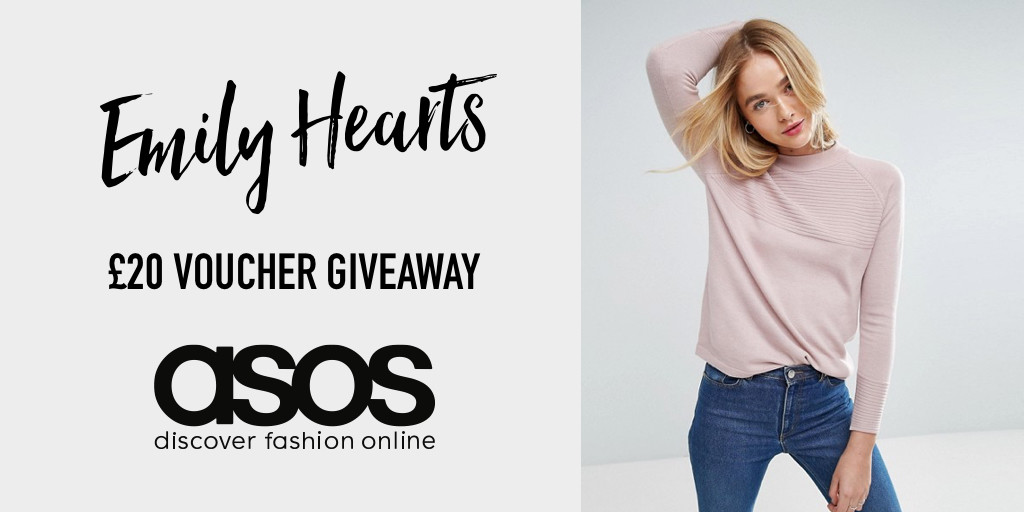 The weather is starting to get a little colder and that means that the knits, jeans and jackets are out. It's actually my favourite time of the year as I love layers and the fashion. So with that in mind I thought a voucher for one of my favourite online shops would be perfect for a giveaway. Yes, £20 for ASOS.
If you want to enter all you have to do is add me on Facebook, Twitter and Instagram with the chart below. A little added extra is to retweet a little message to all your friends to let them know about the competition. The competition is open to UK only and it ends on Monday 2nd October.
* Due to popular demand I've decided to extend this competition to Saturday 6th October.
Good Luck, I hope you win!