My fiance is back with another review. Hope you enjoy it. Happy Shopping!
Unless you're a geography teacher or a communist revolutionary, story you'll have to shave sometime. Bulldog, the London-based mens cosmetic company offers you the shave gel that preaches loyalty to your skin with a dedication to using natural ingredients and recycled packaging.
I've been trying out a range of their products over the past couple of weeks, and today the spotlight turns to their original  shave gel and after shave balm.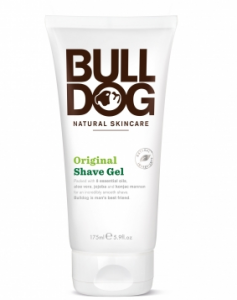 The Bulldog shave gel is a pleasure to use. It didn't lather up quite as much as I would have liked, but it made for a really smooth moisturising shave and I didn't experience any kind of dryness or irritation afterwards. That's hardly surprising as the Bulldog shave gel contains 8 essential oils and ingredients like aloe vera, konjac mannan and the natural moisturiser jojoba.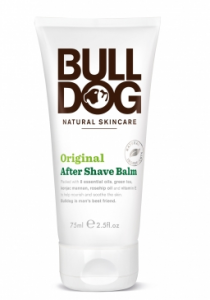 I've always been a bit reluctant to use after shave, rubbing alcohol into your pores after they've had a razor dragged across them seems like a curious concept, but the alcohol-free Bulldog after shave balm is really where the rubber meets the road. This little bottle contains the same core of natural ingredients as the shave gel, but with the added punch of green tea, rosehip oil and vitamin E. This soothing balm is even better than the excellent Bulldog moisturiser, making your face feel like fresh and soothed, without the use of heavy fragrances or chemicals.
The Bulldog Natural Skincare range is available in supermarkets as well as Boots, Superdrug and the other usual suspects. Check out their range for yourself on their website and shop at http://meetthebulldog.com
Positively, the most vital element that is elaborate while buying drugs from the Web is to make a right choice. To order remedies online from a respectable web-site is safe. Let's talk about numerous possibilities. If you're concerned about erectile heartiness problem, you have to learn about "levitra 10mg" and "levitra cost per pill". Did somebody tell you about "cheapest generic levitra"? Don't forget, consider "undefined". Young men with sexual dysfunctions need professional help. The treatment plan depends greatly on the precise cause of the sexual problem. Along with their good effects, most medicaments, even so, can cause unwanted aftereffects although commonly not everyone experiences them. Online sex physician services are the only safe option if you are going to buy remedies, like Viagra, online.