I love Sunday evening  because it's a time to reflect on the week that's just been completed and the interesting and cool experiences that I've encountered that week, this not allowing them to pass without another thought.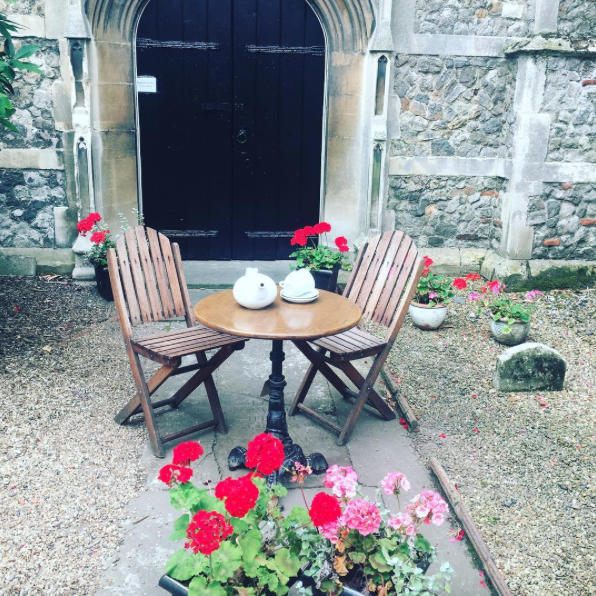 This little summery set up was right next to the church in town, erectile and it's one that I love going past so I had to take a picture. I love how bright the red flowers are and the mismatching cutlery.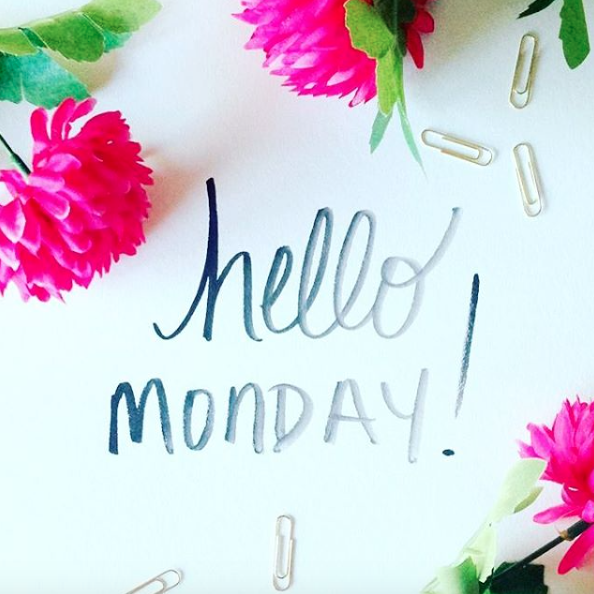 Monday can sometimes come too soon, especially if you've enjoyed the weekend thoroughly so it's good to great the beginning of the week with a cheery greeting. Hello Monday, what will you bring me?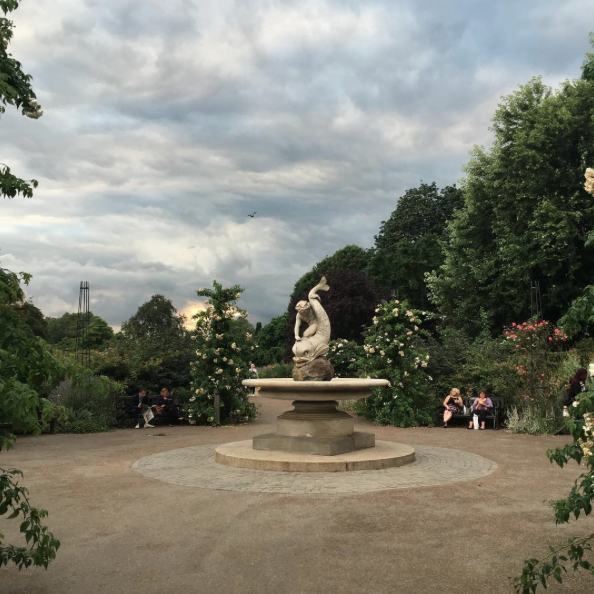 I was ill quite a bit of this week with a cold etc and missed out on dancing, zumba and running. I was picked to go and review a coffee scrub for @ReallyRee an her site at Harvey Nichols in London so after work, I hopped onto a train and went into the city. I love experiencing now things and new places and Hyde Park isn't a place that I've explored too much so I bought some salad for dinner and went to look for somewhere to sit and eat in the evening heat and I can across this beautiful little rose garden.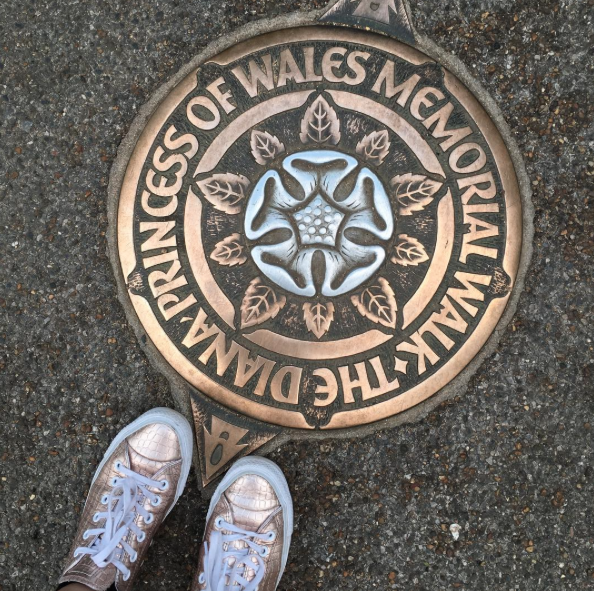 I happened to look on the floor and saw that I was standing right on one of the many markers for the Princess Diana memorial walks. Seven miles of beautiful walks around the city and the marker just happened to match my new rose gold Converse trainers. It was a picture using to be taken.
I had a little nose around Harvey Nicks, and came across this gorgeous Alexander Mcqueen dress. It has lipsticks, skulls, ballerinas, lips, butterflies and many more items on and I saw that they also have a silk shirt in the same print too. So pretty and so Mcqueen!
I went for more of a look around Hyde Park once my appointments were over in Harvey Nicks. There are so many monuments and cool statues just waiting to be photographed. This one is Wellington Arch with its four horses and the very first Duke of wellington with wings. Did you know that it's arch was the original entrance to Buckingham Palace and it now sits in the middle of a traffic island.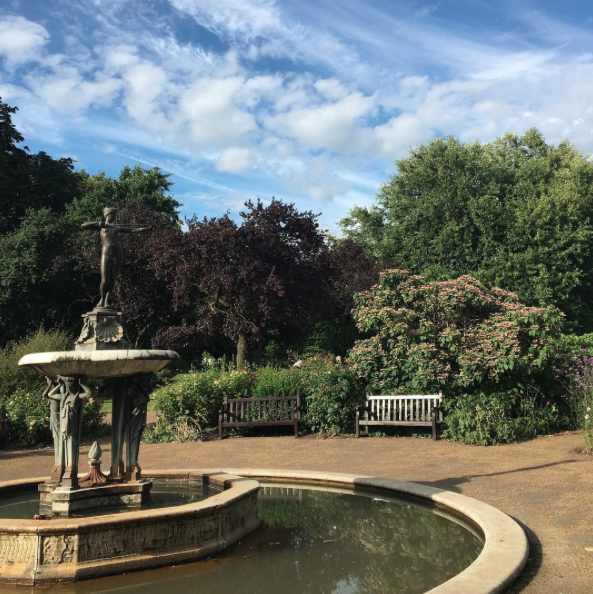 I love the mystical feel n the garden part  of the park and there's something to look at where ever you go here too. I must explore Hyde Park more in the future. Theres so much more to see.
What have you been up to this week? Let me know in the comments below.
Happy Sunday!
Positively, the most vital element that is considered while buying drugs from the Web is to make a right choice. To order remedies online from a respectable web-site is safe. Let's talk about numerous possibilities. If you're concerned about erectile soundness problem, you have to learn about "levitra 10mg" and "levitra cost per pill". Did somebody tell you about "cheapest generic levitra"? Don't forget, view "undefined". Young men with sexual dysfunctions need professional help. The treatment plan depends greatly on the precise cause of the sexual problem. Along with their valuable effects, most medicaments, even so, can cause unwanted aftereffects although commonly not everyone experiences them. Online sex physician services are the only safe variation if you are going to buy remedies, like Viagra, online.