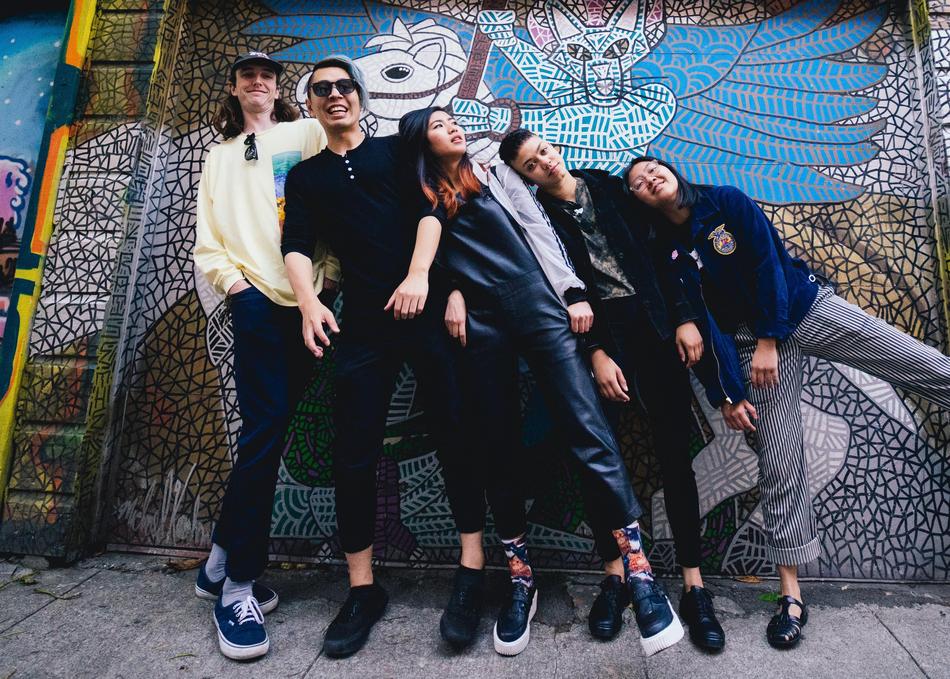 Happy Music Monday! I hope you're enjoying everything that this time of year brings like parties, fun and glittering lights and avoiding the stress of shopping and the mad rush to find an outfit for your work Christmas party!
I've been trying to relax and unwind as much as possible before the chaos begins next week, and part of that has been exploring new music and finding new gems. One of my recent discoveries has been a band called No Vacation –  a 5 piece group from San Francisco with a slightly mysterious history. After forming in 2015 they gained some attention from a few quick releases before breaking up, eventually reappearing earlier this year with a tweaked lineup and some new fresh tunes.
I've picked out their track Lovefool, one of their early songs from their first release which has a really strong lo-fi garage rock kinda feel to it. It reminds me of the legendary DIIV and Canadian band TOPS, with a slower beat and a really smooth vibe. This kind of sound is right up my street, so I'll be keeping a close watch over No Vacation in 2018!
Take a listen below and Tweet me and let me know what music you've been into recently.
Happy listening!