As many of you know I love trying new things, and jetting off abroad to discover new food, cultures and ways of life is something I think I'll never grow tired of. Lately though I've been thinking about how many traditions from abroad have started creeping into the UK over recent years and found a home. Black Friday used to be something you only saw on Youtube when videos came out showing Americans climbing over each other for cut priced TVs, now it's not only well established it's taken on its own life here – lasting almost two weeks as we go mad for sales leading up to Christmas. Chinese New Year is getting bigger, and I'm slowly starting to hear of more and more friends going to Thanksgiving dinners each year. Another big tradition that seems to have come from abroad and stuck is the prom.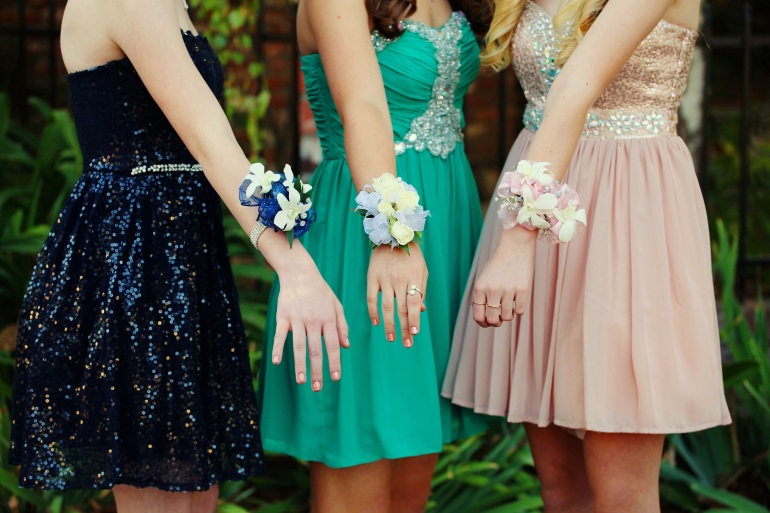 Proms are something you used to see in movies like American Pie – it was a big night with an even bigger buildup. You had to carefully consider who to ask to the prom and whether they already had a date, what dress you were going to wear, and whether you could sneak out some alcohol from your parents cupboard to try on your last night with your friends before you all departed for different colleges. In real life there's much less pressure and drama, as they're usually held as you progress up from one school to another with the same friends. However choosing what to wear is still a big deal, and for a lot of teenagers finding the right prom dress is the equivalent of an adult having to choose their wedding dress. Having been through the drama of choosing a wedding dress I would have really appreciated a practice run by choosing a prom dress!
I know I have quite a few young readers, so I want to do my best to give them a few tips on how to choose the right dress for their big night. Let's go for it!
Start Looking Early
My biggest piece of advice when starting to find your prom dress is to give yourself enough time! I cannot overstate how important this is. There's a lot of dresses out there and you need enough time to figure out what works for you and to have any adjustments made if necessary. You don't want to end up panic buying or having to settle for a dress that you're not that keen on just because time got away from you, so start shopping early and nail it with weeks to spare.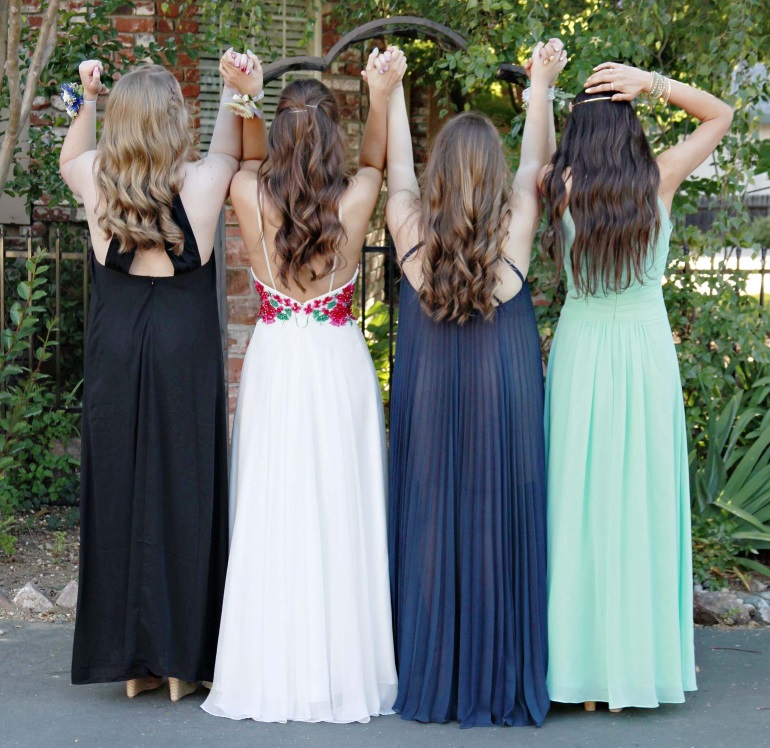 Ignore Trends
This is a tough one, but when choosing a dress go with what suits you over what's hot right now. Your hair, body type and own personal style should dictate your dress, not the other way around. You want to this to look effortless, so if you buy a dress that's bang on trend but doesn't match you then you're going to put in some serious time and cost to make it work, and then you run the risk of it looking that way. Also when you look back on your photos in the future you don't cringe up if whatever was in at the time is now very much out.
Match Your Date
Got a prom date? Lucky you! Ask him what he's wearing. If you're arriving together, dancing together and having your photo taken together you'll want to make sure what you're wearing doesn't clash horribly or look too similar. Your outfits should compliment one another, so plan them together if you can.
Are you heading to a prom this summer or have a daughter who might be? Hop onto Twitter and share your dress buying tips or photos.
Happy shopping!
*This post is sponsored by the lovely people at promdressfinder.co.uk