<![CDATA[My morning at Benefit HQ. A few weeks ago I was lucky enough to get to go to the Benefit HQ. I was so exited to go as I have only recently moved to Chelmsford and it really is a fantastic place that keeps on giving. After all who knew that Benefit HQ was here, Did you? I got to Benefit HQ and was delighted to see that there were a whole load of people beginning to arrive. I did a small internal woop of joy as I was so exited and I'm sure someone heard. We all made our way into the meeting room of Benefit and it was and unbelievable pink wonderland. We were at  Benefit HQ and boy did we know it. With treats on the chairs, new products being shown under the tree and a breakfast -plata, it really was Bene-heaven. We got a brilliant presentation from a few of the benefit girls. This taught us so much about how the company started, where it was started, where the Benefit  name came from and the names of the infamous Bene-dolls. Did you know that the Ford twins that founded the company,  couldn't decide whether to have a bakery or a beauty shop so they flipped a coin and the dream was started.  Thank goodness the coin flip landed on the  make up brand, what a different make up world it would be without them. We had a tour around the head offices and met (Im told)the managing directors of the Benefit England. We  were shown some amazing new products, which as everyone else has blogged about  in the last few weeks so I am sure I am able to tell you a bit about. There is the new liquid foundation which looks amazing, and I'm sure will do well. Plus there is the new blusher, Hervana which looks fantastic. I cant wait to get them both as they are brilliant.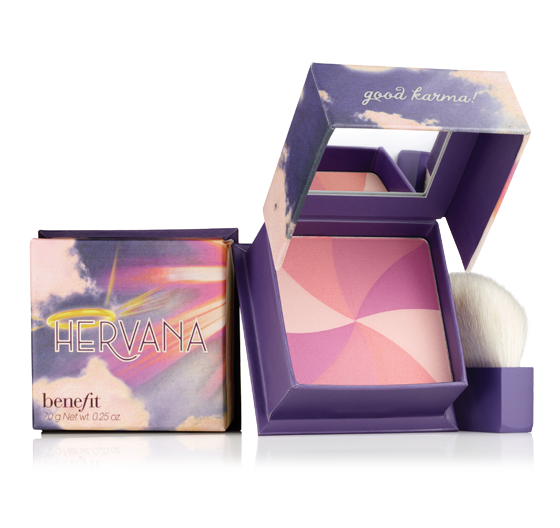 We then went down stairs for more food. We had to come up with a poem in 10 minutes to perform infront of the managing directors, x factor style-ee which was a bit nerve wracking to say the least. I teamed up with Ellie and rewrote some of the lyrics to mistletoe and wine, to make them more bene-tastic. I am happy to tell you that we won the competition and won some amazing Benefit goodies. It made my day and I was buzzing for the rest of the weekend.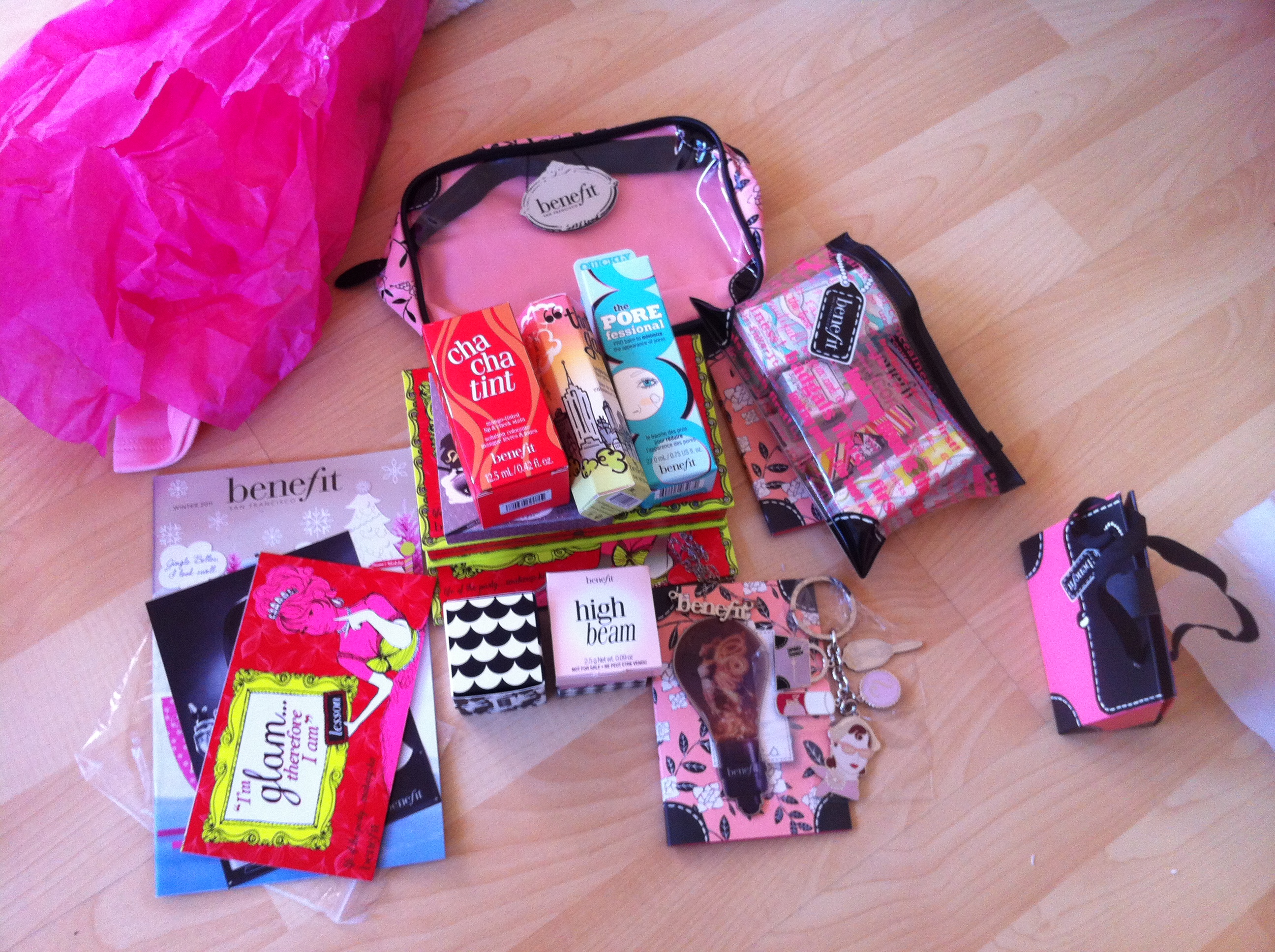 All in all I had a fantastic day and can't wait to go back. Thank you Benefit! Here is a lovely picture of the helpful Benefit girls in Chelmsford Debenhams.  They are lovely ladies and very easy to talk to so get down there to test out those amazing new products.