<![CDATA[This Post is for my best friend. It's all about Cath Kidston and her new products. My best friend is obsessed with Cath Kidston products. Hope you like it!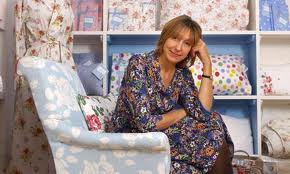 I really love the products from this season. There are some new Royal prints released for the Queens Jubilee this year. It is great that Cath Kidston has gone all patriotic on us, especially as there is a brilliant shop in Windsor where the Queen lives some of the time. I hope I am allowed to say that the princess' Beatrice and Eugenie have been known to go in the Windsor shop with their body guards standing at every corner of the room. This proves that CK is definatly is a brand that has the Royal families stamp of approval. Some of the new prints are the Royal Stanley print which has a red background, a Union Jack on teamed with the Queen's crown,  the Cath Kidston logo set in a shield and the stanley dog embellishment.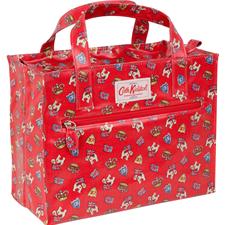 Another is the Royal Rose which has a deep royal blue background and gorgeous red ad pink Roses. Both of which look great on this box bag at £22 and this overnight  bag at a steep £68.This is a must buy for me but  if you are not such a royalist like me then there are plenty of other new prints and bags that are also amazing so jump on the net or visit a shop  and start looking.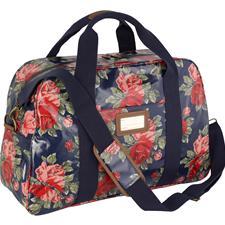 I really love the fashion this season too.
I have fallen in love with this Spotty dog print three quarter length sleeved dress. I can see a pattern emerging for me here. It is short enough to look great with a pair of jeans on leggings or wear with flats in the Spring or those cooler Summer days. The fabric looks great and is always well made which is what I love about the clothes in CK. It might be one that you have to save up for though at £75 but it will be oh so worth it once you are looking fabulous.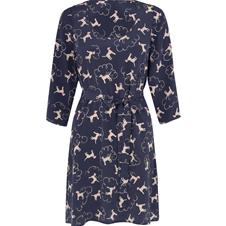 My last great buy has to be this Scattered Rose long sleeve T-shirt jersey. CK does a really good job with designing staple pieces and has maybe taking tips from Gok Wan. These long sleeved t shirts are are always in adorable prints that you could team with anything. Last year it was the brown bath flower and green spray flower t's with the matching cardi's, this year we have scattered Rose and Bright Poppies, with short sleeved t-shirts Hampton Rose, Spring Bouquet and Airmail Stripe. Great job Cath Kidston!