<![CDATA[Last week I was invited to another Benefit event in Norwich but I couldn't go so I sent the brilliant and lovely Sally Dravnieks. Here what she had to say about the event.  I had a fabulous afternoon with Benefit at their new boutique store just opened in Debenhams, Norwich. The boutique had a real buzz about it when I arrived, lots of customers trying out the products and plenty of staff around to help out. Jasmine Zhang was there from head office to meet us along with the boutique manager Vanessa.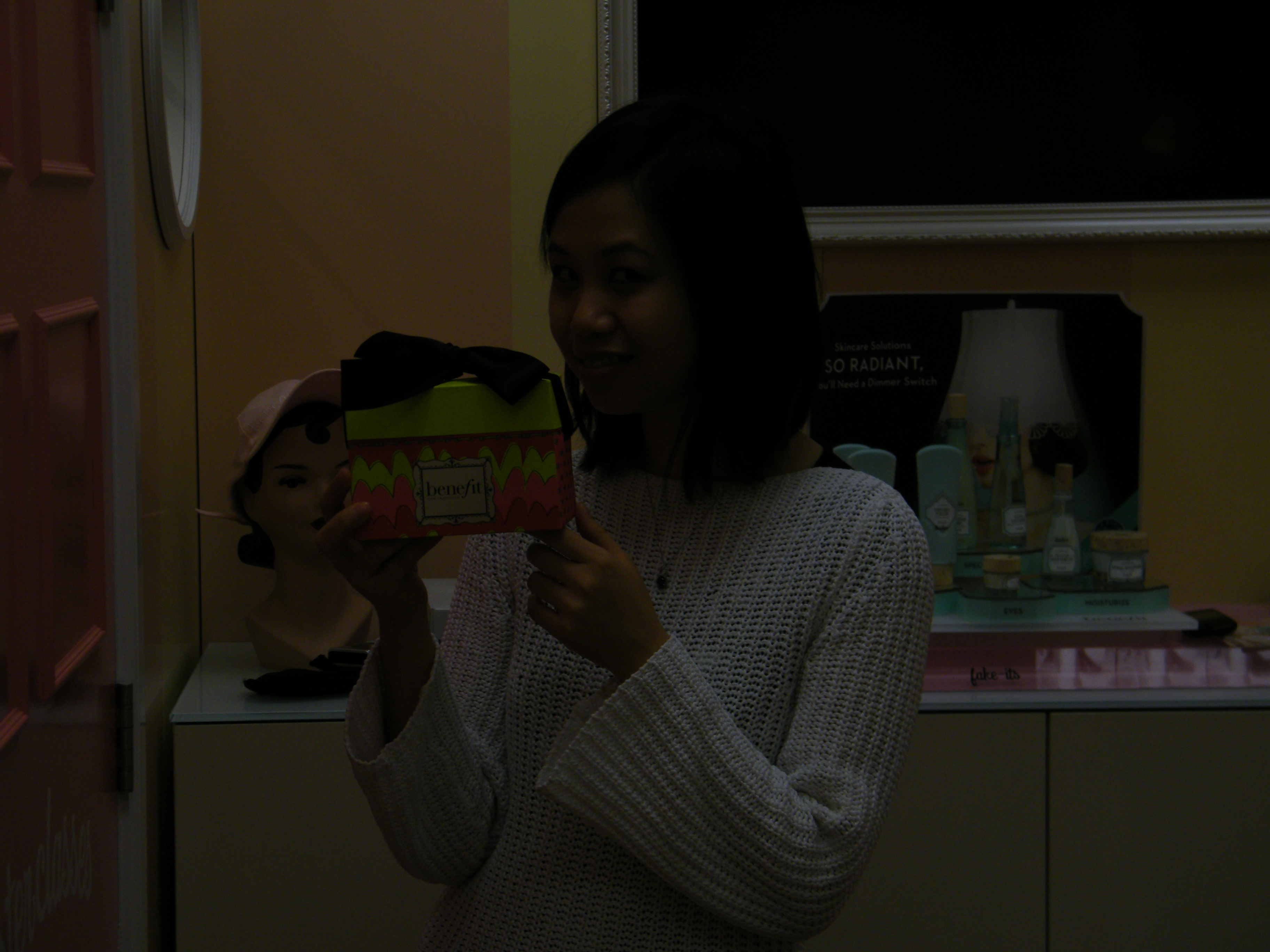 They had a lovely light lunch of assorted canopies and champagne waiting for us and special cookies sent from London with pictures of Norwich, London, the Benefit logo and Debenhams on them, especially made for us!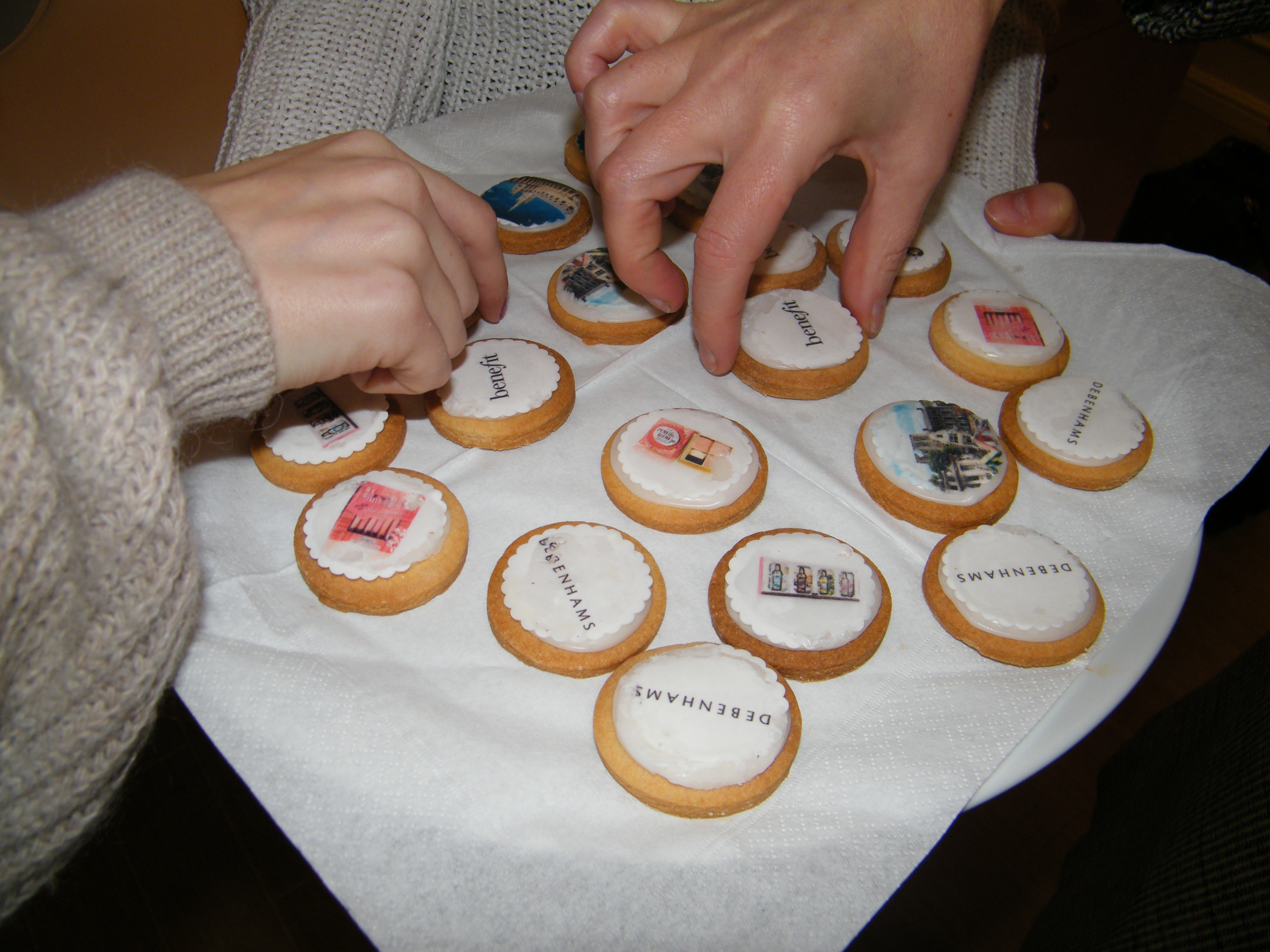 After lunch we were given a tour. The boutique in Debenhams is a world first for Benefit and it looked fantastic with its classic 50's styling and candy striped decor. There were two 'Brow Bars' and two treatment rooms 'Smooth Sally' where they offered body waxing and 'Betty Brown' where they offered spray tan. There was also a 'Masterclass' Room for one-to-ones or groups, hen party's etc.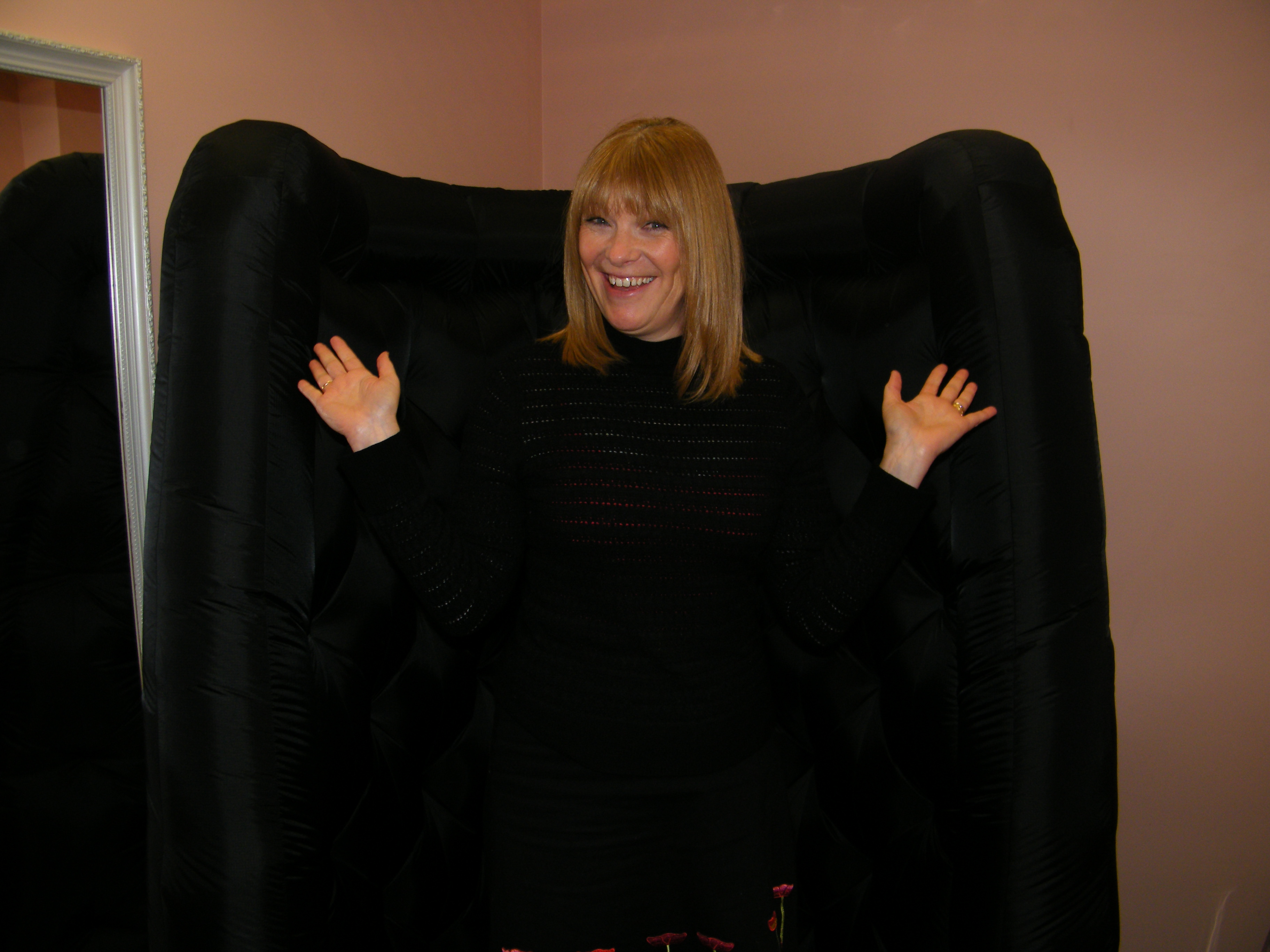 One of the things I really liked were the pink perspex chairs made especially for Benefit, gorgeous! When the tour was over we were offered the opportunity for a treatment. I chose to have a brow wax arch and tint! Tanita who did my treatment was very professional as are all the staff. Everyone has to have at least level two in health and beauty therapy and then they go on to have further training with Benefit before they go on the shop floor. Tanita chatted with me during my treatment telling me about every stage of the process, what she was doing and why, she also gave me advice about product I could use to keep my eyebrows looking good.  What I really liked was after closing the pours she was able to apply a concealer to hide the red blotches that come up after waxing. That means you could pop in and have you eyebrows done in your lunch break or whilst shopping and not come out all blotchy! Then it was back to finish off the champagne and cookies, Jasmine told me the Benefit facebook page, she tells me it is the fastest growing commercial page on the Internet! All in all I had a great afternoon, I won the little quiz that Jasmine gave us and have some lovely sample products to try out, Can't be bad!