<![CDATA[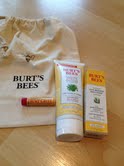 I was lucky enough to receive some products to review from Burt's Bees last week and so I have been spending the last weeks frantically trialing these products. The products included a really cute tie up wash bag that I have been using a lot, a replenishing lip balm in Pomegranate, a body lotion and a moisturizing lotion.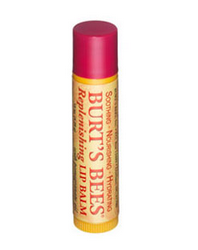 Burt's Bees Lip balm are a firm favourite and are like gold dust in my house. These lip balm smell amazing and keep your lips replenished and repair them when they are chapped from this horrible cold weather we have had. I even bought my fiance a tin of these for christmas as a stocking filler( Shhhhh don't tell anyone). There is a lip balm flavour for every one and the acai, mango and natural are firm favourites although this replenishing lip balm in Pomegranate is good too.They are priced well at £3.69.  The lip shimmers also look lovely and I can't wait to try these when I get paid.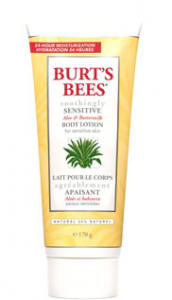 Burt's Bees are well known for using natural ingredients in their products. I loved this body lotion as it wasn't greasy and is moisturizing.It is thick but soothes amazingly well due to the aloe and buttermilk combination and leaves your skin feeling gorgeous for up to 24 hours. You don't need to use much so it looks like it will last a long time. The natural smell of this body lotion wasn't my favourite but others may love the natural fresh but slightly sweet fragrance. It is a great price at £9.99 and available in Boots, Debenhams and the Burt's Bees website.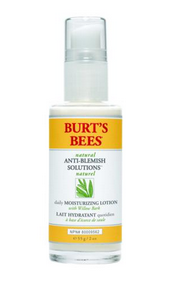 The anti-blemish solution is lightweight and left my skin feeling very soft. I don't get blemishes often but when I do they are quite bad so I can't comment on whether it works on blemishes just yet but my skin looks brighter. The formulation of Lemongrass, Witch Hazel, golden seal and hops is the perfect combination to help reduce redness and £14.99 it is well worth the price and again available from Debenhams, Boots or the Burt's Bees website. Will you be getting any Burt's Bees products, or have you already got some that you adore? Happy Shopping!