<![CDATA[I thought  it was time to get a hair cut this weekend and so I hoped on down this Easter weekend to my favourite hair salon Silhouette De Barry.

Situated in Chelmsford, Silhouette De Barry has a great contemporary feel to it but still feels in line with the normal average person. The prices are reasonable and the staff are professional and very lovely. I have had some hair cuts in my youthful time. 🙂 some great and some hideous, so I feel I have a bit of knowledge to judge. I can safely say that this salon rocks. The stylists are all amazingly talented, lovely ,give great advice and styles are en-keeping with whats happening in fashion at the moment as they too work within these sectors. Some of them have even work on Fashion week in Milan, London and regularly do the hair for X Factor which I'm very excited about.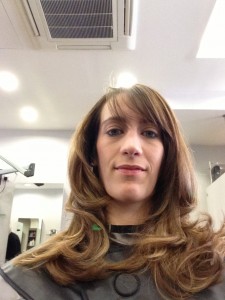 This time I decided to get a hair cut and curly blow dry which was so cool (besides the completely make up free face). I paid £24 with the lovely Sam and the volume and curls from the blow dry lasted for two hole days so I have decided to try and recreate the look and go and purchase myself a Babyliss Big Hair wand. I am sure I will blog about this when I have mastered using it. So if you are ever in Chelmsford pop down and check them out. Happy Shopping!