<![CDATA[Wow what a weekend!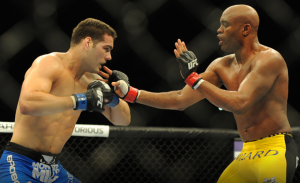 To start the weekend off Chris Wiedman won against long running UFC Middle-Wieght Champion Anderson Silva on Saturday night, which I was pretty happy about. It was a pretty amazing card and Mixed Martial Arts (MMA ) is becoming a little more popular with it now on FOX. Now I'm not one that normally likes fighting but it has grown on me especially because of the MMA reality show The Ultimate Fighter ( or TUF). Now I absolutely love UFC and can't get enough.  Check them both out if you get a chance.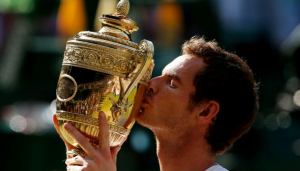 Something else happened this weekend, yes you guessed it Andy Murray won the Mens Singles' Tennis Championships after beating Djokovic 4/6 5/7 4/6 in the final yesterday. Well I don't know about you but I'm still in shock. I always hoped that Murray would win the title especially after watching him in tears last year after just losing out to Federer. He certainly had us on the edge of our seats and you can tell he was elated when he broke down for a completely different reason this year.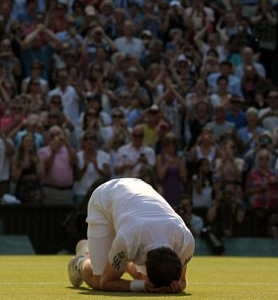 I loved the documentary that the BBC brought out about him in the run up to Wimbledon and if you haven't already seen Andy Murray: The Man Behind the Racquet, it is on BBC1 tonight at 9pm. It's a must see. My nans' birthday was also yesterday and we had a family get together for her. All she kept saying is how much Murray winning Wimbledon meant to her and how having a brit win again after so long, (Virginia Wade in1977 for the last woman, and incredibly Fred Perry was the Mens singles winner in 1936) It certainly made my nans' birthday yesterday. You did us all proud Murray! 🙂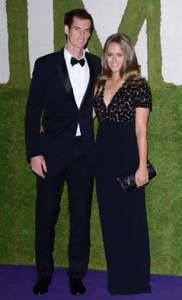 Andy and girlfriend Kim Sears looked amazing at the Annual Wimbledon Championships Winners Ball last night. I just loved their Burberry outfits.  Kim in a black Burberry Prorsum dress looked so sophisticated with the intricate gold beading and Murray scrubbed up well in a classic tux. A perfect end to a spectacular day for the couple?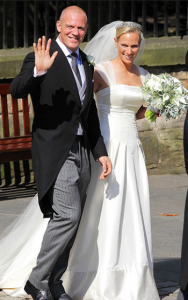 I'm a sucker for happy stories and what better than a royal happy story. While people are waiting with bated breath for the announcement of Kate and Wills' new baby (did you know journalists are already waiting outside the Lundo Wing at St mary's, Paddington London. Don't they know it could be up to another 3 weeks before the baby makes an appearance, crazy people lol! )  Today Clarence House announced that Zara and Mike Tindall are expecting their first baby. Yay! I have really loved seeing Kate's fashion through this special time but I think Zara could be the one to watch in the next few months fashion wise. Zara likes to be a little experimental but in a,  dare I say it, down to earth way. I can't wait to see if she has any Kim Kardashian style fashion mistakes. Can you? Okay so before I sound any more like a news reel I will bid you adjure. Happy Shopping! 🙂